Best Mascaras Available In India – Our Top 10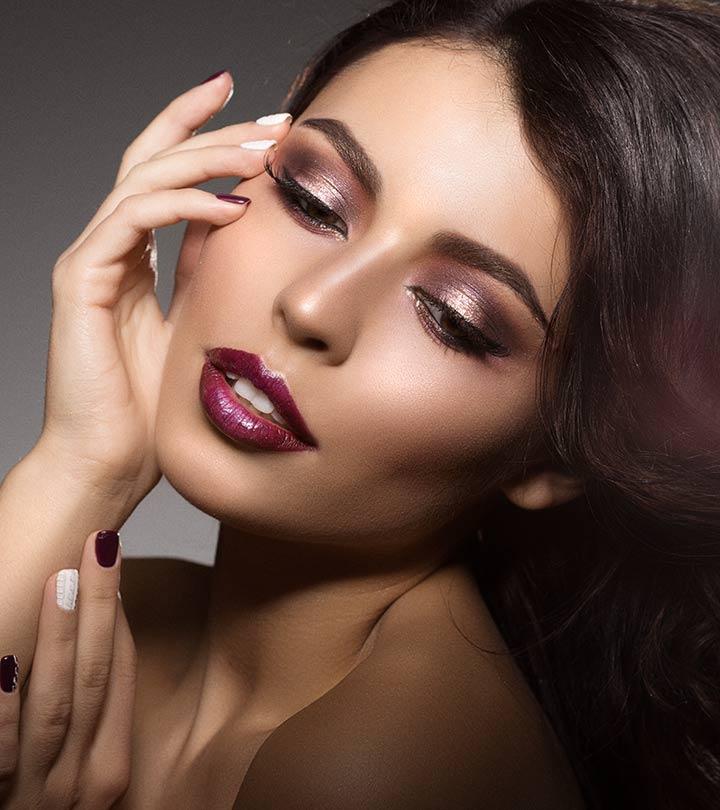 Mascara is one of the most common makeup items used by women. Applying mascara is an important step in eye makeup. Whether you prefer natural colors or the jet black one, choosing a mascara that complements your look is essential. You do not want to head out with perfect makeup and have your mascara get flaky and/or smudge a couple of minutes later. The right mascara can do wonders for your eyes. We have compiled a list of the best mascara brands to help you choose.
Best Mascaras In India
Here are my top 10 best mascara brands in India.
1. Inglot False Lash Effect Mascara
This is a great mascara from Inglot that maximizes your lashes and makes them super black. The brush is designed for a precise and quick application and makes it easier to brush the roots of your lashes. The smudge-proof formula makes it stay longer. It is easily removable. A user stated, "It's the best one by far of whatever I have ever tried. Love how it volumizes my lashes instantly."
Pros
It is clump-free and smudge-proof, which make it all the more easy to remove.
It gives the desired effect in just one sweep.
It gives get the effect of false lashes without having to wear them.
Gives maximum volume instantly.
The triangular brush makes it ideal to separate each and every lash.
It is not tested on animals.
Cons
It is not waterproof.
The High Impact Mascara kicks up the length and volume of each lash. It instantly thickens and volumizes the lashes. It is clump-free and does not smudge. The deep black color adds impact to the eyes. "It glides on smoothly without clumping my lashes. I would definitely recommend this one", said a user.
Pros
It is clump-free and smudge-proof and is very easy to remove.
It defines and enhances each and every lash.
The deep rich color adds intensity to the look.
Gives length and volume instantly.
It is opthalmologist-tested.
[ Read – Clinique High Impact Mascara Review ]
The Water Tight Mascara by Revlon is water-resistant and completely smudge and tear proof. It enhances your lashes and gives enough volume to give your eyes an impactful look. The feather light formula makes it an all-day long-wear mascara. The brush separates each and every lash and leaves a soft effect on the lashes. A user says, "The finish is amazing in just one single coat, love this product."
Pros
It is water-resistant and smudge-proof.
It is long-wearing for approximately six hours.
No flaking and smearing.
The unique lash separating brush keeps the lashes soft and clump-free.
This Lakme Eyeconic Curling Mascara provides an intense black finish. It has a super precise wand that has a lightweight formula. It adds definition to the eyes and keep the lashes softer as it is enriched with the goodness of panthenol, which works a moisturizer for the eyes. A user stated, "The best budget mascara in the Indian market, it delivers exactly what it claims."
Pros
The presence of panthenol provides softness to the lashes.
It delivers an intense black finish for an impactful look.
It is easy to remove with any makeup remover/cleanser.
Affordable price.
The formula is extremely lightweight and feels comfortable.
Cons
Takes a little while to dry.
Not waterproof.
The Volume Million Lashes mascara volumizes and millionizes your lashes. The millionizer brush is designed to separate each and every lash for a fanned out effect. The brush is extremely flexible, with both short and long bristles to coat each and every lash evenly from root to tip. A user stated, "It actually lengthens and separates the lashes and does not smudge or clump. Gives a very natural, long-lasting look."
Pros
1. It is clump-free.
2. It provides intense color and extra volume instantly.
3. The short and long bristles of the wand help to coat each and every lash.
4. It holds the curl really well and adds length to the lashes.
Cons
The Papillon Mascara has a wing-tip brush that stretches, lengthens, and adds volume to each and every lash. It is smudge proof, long-wear, and easy to apply. It stretches the lashes to the corners as well. "The mascara gives the eyelashes volume, and it looks better than fake ones. It's too good", said a user.
Pros
1. It is long-wearing and clump-free.
2. It does not smudge or smear and last for long hours.
3. The wing-tip style brush volumizes, stretches, and lengthens each and every lash.
4. The wand of the masara is made with cocoon fibers that wrap and curl the lashes well.

The lightweight formula in the Extra Dimension Mascara provides dense volume, elongates the length of the lashes, and creates curl, while softening and conditioning the lashes. The tip of the brush gives precise application and helps to reach the corners of the lashes. It is smudge-proof and clump-free. "This is my go-to mascara! It makes my lashes long and full", stated a user.
Pros
1. It is smudge-proof, flake-proof, and clump-free.
2. It increases the length of the lashes by 35%, volume by 98%, and curl by 99%.
3. It is completely safe for contact lens wearers.
Cons
The Maybelline Hyper Curl Volum' Express Mascara is sure to give you luscious curly lashes. The innovative curl lock formula provides length and lasts for up to 18 hours. It gives the deepest black color and adds drama to the eyes. "It does not weigh down my eyelashes and holds up the curl for more than 10 hours", said a user.
Pros
1. It is smudge-proof.
2. It adds instant volume.
3. It is long-wearing for up to 18 hrs.
4. It feels very light and does not weigh the lashes down.
5. It locks the lashes and gives four times more curl and 13 times more volume. You can exclude curling your lashes.

The Zoom And Whoosh Mascara by Colorbar is a two-in-one product. Its easy to use dual-wiper system provides an intense black look, adding volume and definition to the lashes. The mascara has two openings to it. The larger orifice lets you sport a glam and gorgeous look by delivering instant volume, where as the smaller orifice gets you ready for a casual day wear look by providing definition to the lashes. A user said, "I am a big fan of long and thick lashes, and this product helps me get that look. Go for it."
Pros
1. The dual-wiper system allows to create different looks.
2. Since it is water-resistant, it makes it easier to clean.
3. It delivers a deep rich color for intensity.
Cons
This mascara from Benefit Cosmetics claims to give you bolder, bigger, and sexier lashes. It lengthens, curls, and volumizes the lashes. It provides a jet black color, is long-wearing, and does not smudge or dry out. "I love this mascara! Takes me to what I like to call my "full lash potential". Makes my eyelashes super long and amazing", says a user.
Pros
Adds length and volume to the lashes.
Super jet black in color, calls for an intense and dramatic look.
It increases the length and volume by 94% and has 100% long-wearing results.
The domed tip of the lash fans out each and every lash, including the corners of the lashes.
* Prices may vary.
*Subject to Availability
These are some of the best mascaras that you can buy right now. But, before you plan to purchase any of them, consider the factors given below.
Things To Consider When Buying A Mascara
Application refers to the ease of use, which depends on the size and design of the wand. Long wands may poke into your eyes. Therefore, always look for a short and easy-to-use wand that is easy to maneuver and gives an even finish to your lashes.
For a mascara to stay long, it should contain high-quality ingredients. Opt for mascaras enriched with vitamins and mineral oils that nourish and strengthen your eyelashes naturally and also do not smudge or fade easily.
Good mascaras dry quickly and apply smoothly. Many mascaras may dry soon, but when you try to add another coat, they look bumpy and clumped up. To avoid this, look for mascaras with vitamin oils or smoothening agents.
Choose a mascara that can be cleaned easily without rubbing your eyes too much. Mascaras that do not come off easily can damage the lashes and the sensitive skin around your eyes. Go for mascaras with conditioning abilities that are not only easy to remove but also nourish the lashes.
It is essential to coat the lashes from the root to tip for a defined eye look. Choose a mascara infused with emollients that provide complete coverage to the lashes while moisturizing them.
Here ends our list of best mascara brands in india.So ladies, what's your opinion on these mascara brands?and which one is your favourite do let us know in the comments section below.
Recommended Articles:
The following two tabs change content below.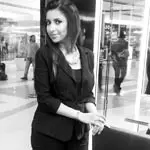 Latest posts by Afsha Rangila (see all)