13 Best Mascaras For Short Lashes, According To Reviews (2023)
These are the best of the best lashes for a fuller, dramatic, natural, and bold look.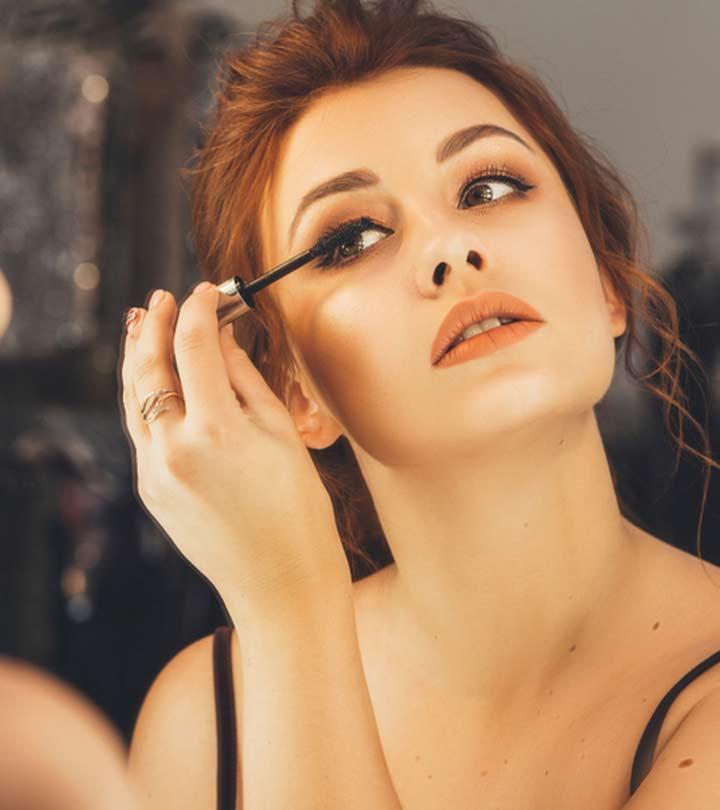 Not all are blessed with naturally long and fluttery eyelashes. However, if you have short eyelashes, there is no need to feel disheartened, as we can help you find the best mascara for short lashes. A good quality, non-clumping mascara can make your lashes look fuller and longer. However, the regular mascaras do not work well on wispy and short eyelashes. In this case, you have to look for a formula that can provide intense volume and length and transport those short lashes to the next level sans smudging and flaking.
Whether you want to keep it subtle or go for a dramatic and bold look, luscious eyelashes are a sure-fire way to give your eyes the necessary boost. So, check out our list of the 13 most amazing mascaras for short lashes. Scroll down.
Top 13 Mascaras For Short And Thinning Lashes – 2023
Pros
Hypoallergenic
Cruelty-free
Water and smudge-resistant
Easy to remove
Adds length and volume to short, thin lashes
Paraben-free and non-toxic wet magnifying gel
Green tea micro lash extensions
Eyelash comb keeps your lashes clump-free
Cons
Might be difficult to use
May not work well for long lashes
Price at the time of publication: $17.88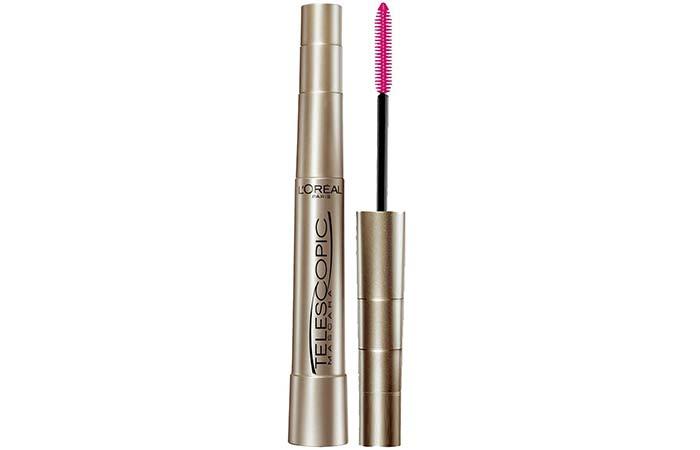 This Telescopic Original Mascara by L'Oreal Paris Makeup is considered to be one of the best drugstore mascaras for short lashes and for a good reason. This mascara has the ability to add dramatic length to your lashes. All while the patented, flexible Dual Precision Brush grabs every lash, even the hard-to-reach ones to separate and define them. Not only is it perfect for enhancing short, stubby lashes, but it is also suitable for sensitive eyes and contact lens wearers. It delivers an intense black finish with its smooth, clump-free formula.
Pros
Ophthalmologist-tested
Offers smooth application
Allergy-tested
Does not clump
Lengthens and separates lashes
Includes a flexible Precision Brush
Cons
It may take longer to dry after application.
Price at the time of publication: $9.89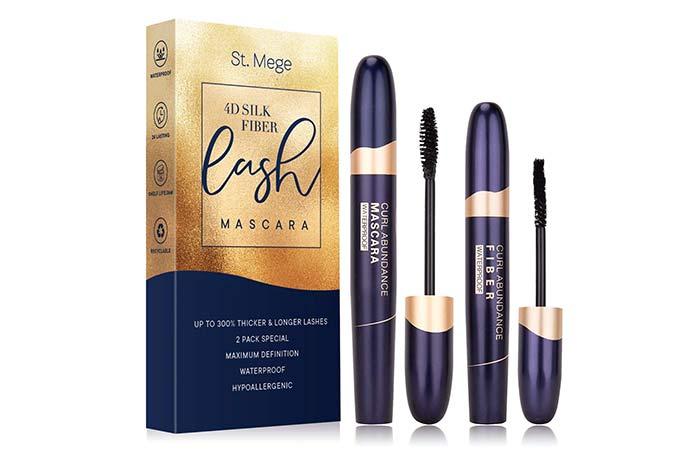 What's not to love about this mascara that is formulated to last for 24 hours and guarantees to give your lashes maximum thickness and length? Rest assured, you won't have to worry about smudging or smearing, thanks to its waterproof quality that ensures the mascara stays put, come rain, tears, or sweat. This 2-in-1 set features a mascara and fiber formula, which work together to boost volume and lend you natural-looking bold lashes. Plus, it can be easily washed off with warm water or removed using a facial cleanser.
Pros
Long-wearing for 24 hours
Gives you thicker and longer lashes
Waterproof and smudge-proof
Hypoallergenic and non-toxic
Suitable for contact lens wearers and sensitive eyes
Cons
The mascara may be thick and greasy.
Price at the time of publication: $14.9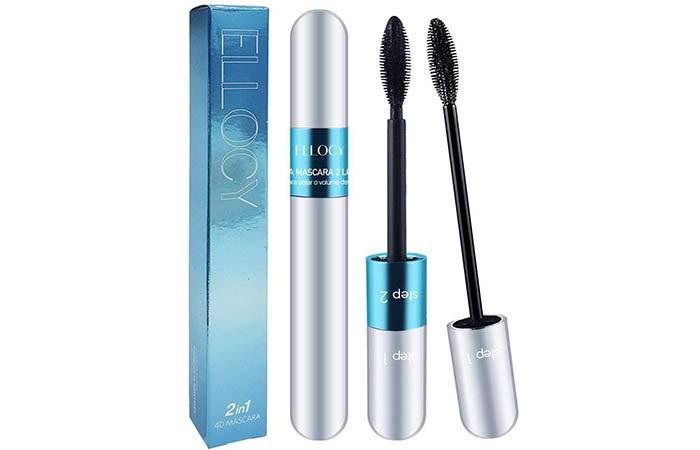 With Ellocy 4D Silk Fiber Lash Mascara, you will be able to create any lash look – be it natural or seriously dramatic. It comes with 2 types of brushes to help you achieve the look you want. While the Step 1 wand features a gentle and long brush head to add a little volume and length without clumping, the Step 2 wand will help create a voluminous look with its dense brush head. Formulated with natural beeswax, this formula can hold a curl, making it one of the best mascaras for short, straight lashes. It also stays put all day until you are ready to take it off. It is smooth, super creamy, and coats the lashes without creating lumps. Plus, this mascara is hypoallergenic, making it safe to use for people with sensitive eyes and contact lens wearers.
Pros
Lends a long-lasting curl
Non-irritating formula
Waterproof mascara
Ophthalmologist-tested
Does not flake or smudge
Equipped with 2 types of wands – slim and thick
Cons
Price at the time of publication: $6.98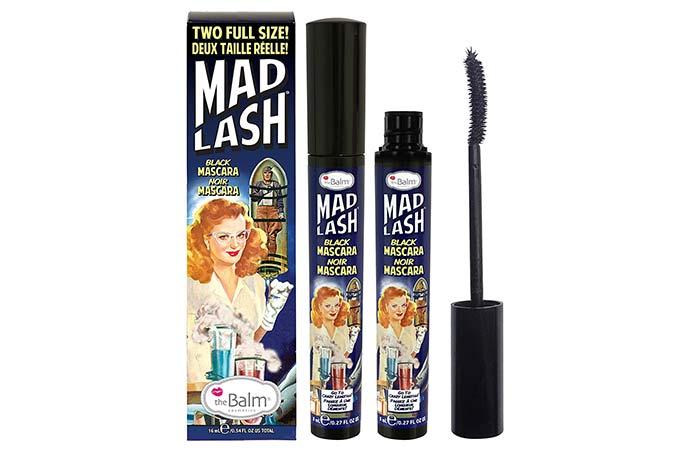 Want to give your short lashes a fluttery, multidimensional effect without using eyelash extensions? theBalm Mad Lash mascara is the one for you! Just one coat of this mascara is enough to give your lashes some much-needed volume and definition. This mascara features an injection-molded wand that grabs every single lash to provide an even application and give you lengthened and beautifully separated lashes. Meanwhile, this water-resistant formula lasts throughout the day without flaking or smudging. This set contains 2 tubes of this volumizing mascara.
Pros
Flake and smudge-proof
Talc and paraben-free
Cruelty-free
Separates and lengthens lashes
Boosts volume
Buildable formula
Cons
Price at the time of publication: $9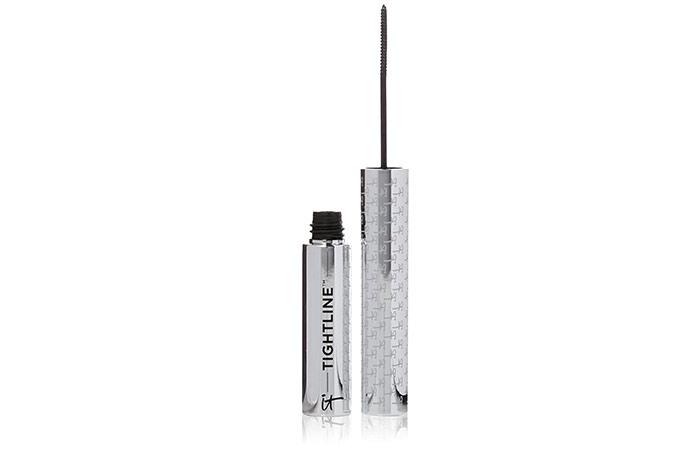 When you come across an all-in-one formula, which can be used as a primer, mascara, and eyeliner, don't think twice about buying it. Unlike most mascara brushes that are too big to get to the base of your lashes and leaving a part of the lashes uncoated, this mascara's unique skinny wand gets to the roots easily. This is a really good mascara for short lashes as it coats your lashes starting from the root to give them major length. Meanwhile, it delivers intense black pigment along your upper lash line for a tightline eyeliner effect, making it one of the best mascaras for sparse lashes. Designed by plastic surgeons, this formula is infused with hydrolyzed collagen, aloe vera, amino acids, and antioxidants that condition your lashes from root to tip.
Pros
All-in-one formula
Includes an ultra-skinny wand
Coats your lashes from root to tip
Gives the illusion of a fuller lash line
Formulated with lash-nourishing ingredients
Cons
The wand may be flimsy
May be difficult to use initially
Price at the time of publication: $26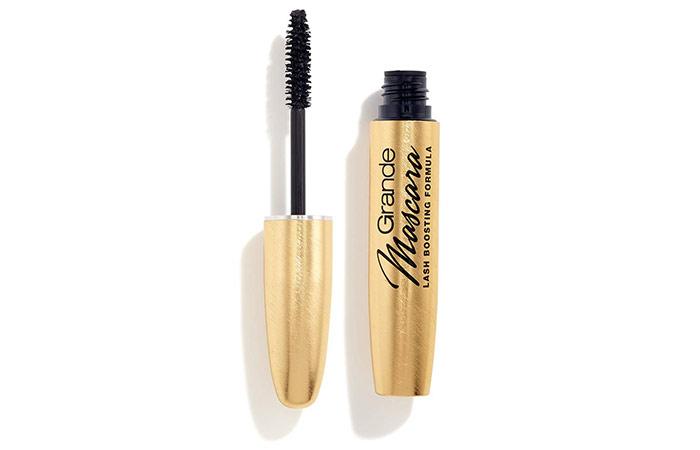 Mascara is one of those beauty products that can give your lashes a bit of oomph like no other, and with less effort. True to its name, this lash boosting formula instantly lifts your lashes and provides exceptional volume and length. Formulated with lash-loving ingredients such as peptides, panthenols, and natural waxes, this mascara helps lock in moisture and condition your lashes. It comes with a skinny applicator brush that features both hard and soft fibers, which coats each and every lash, even the ones on the corners of your eyes. Plus, this formula offers buildable volume sans lumps.
Pros
Conditions lashes
Lends healthier-looking lashes
Cruelty-free
Ophthalmologist-tested and approved
Clump-free and water-resistant formula
Cons
May not have staying power
Price at the time of publication: $24.95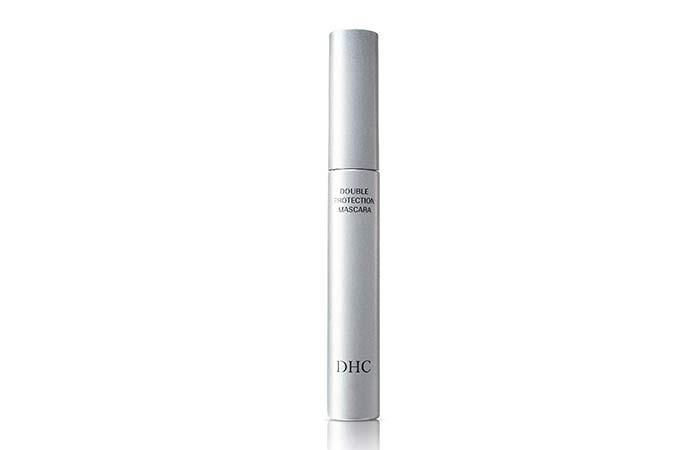 Are you tired of using mascara that smudges and leaves you with raccoon-like eyes by mid-day? Then give DHC Mascara Perfect Pro Double Protection a shot. Unlike traditional mascaras that coat the lashes in black pigment, this mascara utilizes a Japanese polymer tube technology. It wraps every single lash with polymers/tubes for definite shape and smudge-free wear. Simply massage them with warm water for the tubes to slide off easily. This formula is extremely good for lashes that are short and sparse as it adds thickness and incredible length that lasts all day and night. It comes with a fine-bristled, flexible wand that is perfect for lifting the tiniest lashes. Still not convinced? This tubing formula happens to be Emma Watson's favorite mascara.
Pros
Defines lashes from root to tip
Long-wearing
Smudge and flake-proof
Water-resistant
Offers a natural-looking appearance
Can be used to coat bottom lashes as well
Features Japanese polymer tube technology
Cons
May not suitable for sensitive eyes
Price at the time of publication: $19.0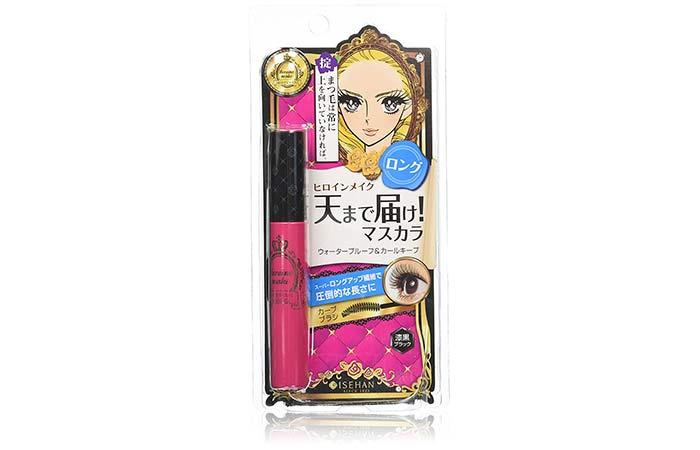 We can't decide what we love the most about this intense black mascara – the ability to give your eyelashes the perfect length or the lash-lifting and curl-maintaining quality. One of the best mascaras for Asian eyes, it gives your eyelashes a fantastic lift and makes your eyes appear more open. Formulated with natural plant extracts, this formula nourishes your lashes as you coat them. Meanwhile, the lightweight polymer fibers lengthen your lashes for long-lasting wear. Whether you are going for a swim or headed out on a humid day, this waterproof formula will ensure it stays put without smudging or smearing. 
Pros
Waterproof formula
Long-wearing
Contains polymer fibers
Curls and lengthens lashes
Keeps your lashes nourished
Cons
May be difficult to remove
Price at the time of publication: $30.98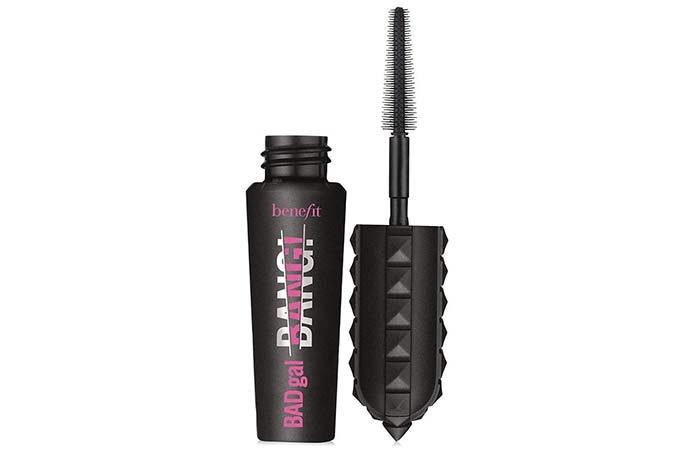 Get bigger and bolder lashes wherever you go with the travel-size version of this Benefit BADgal Bang Volumizing Mascara! This mascara delivers bold and colossal volume to your lashes without weighing them down, thanks to its gravity-defying property. This formula is designed with aero-particles (derived from space technology) that are incredibly lightweight. So, no matter how many layers of this pitch-black mascara you pile on, your eyelashes are never going to droop. It includes a custom-designed streamlined brush that evenly coats all your lashes, from root-to-tip for massive volume. As an added bonus, this formula ensures 36 hours of durability.
Pros
36-hour wear
Instantly lifts lashes
Adds dramatic volume and length
Smudge-proof and water-resistant
Can be used on upper and lower lashes
Formulated with ProVitamin B5 to strengthen eyelashes.
Cons
Price at the time of publication: $19.99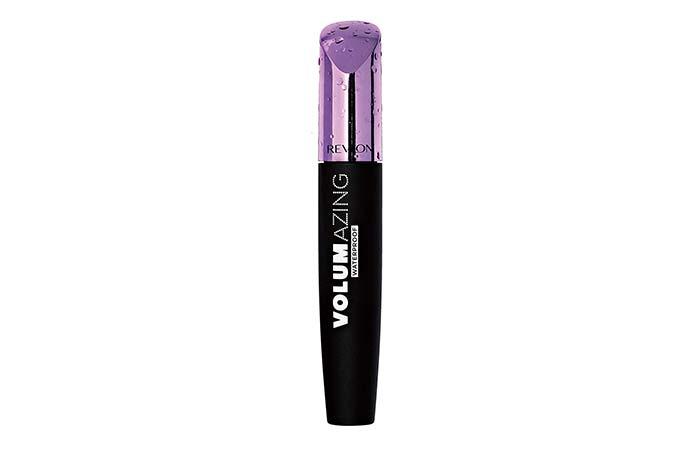 If you are on the hunt for the best drugstore mascara that delivers fanned-out volume and nourishes your lashes, consider this Volumazing™ Waterproof Mascara by Revlon. Enriched with carnauba wax, just applying several coats of this mascara will give you fuller-looking and gorgeous lashes. The best part about this mascara is its turn-it-up brush that we can't stop raving about. It features wavy filaments that coat every lash while also providing the right amount of product. Plus, this formula is ultra-creamy and goes on smoothly without clumping.
Pros
Waterproof
Long-wearing formula
Nourishes lashes
Clump-free finish
Gives your lashes fanned-out volume
The brush head is designed with wavy filaments.
Cons
The brush may be too fluffy.
Price at the time of publication: $6.69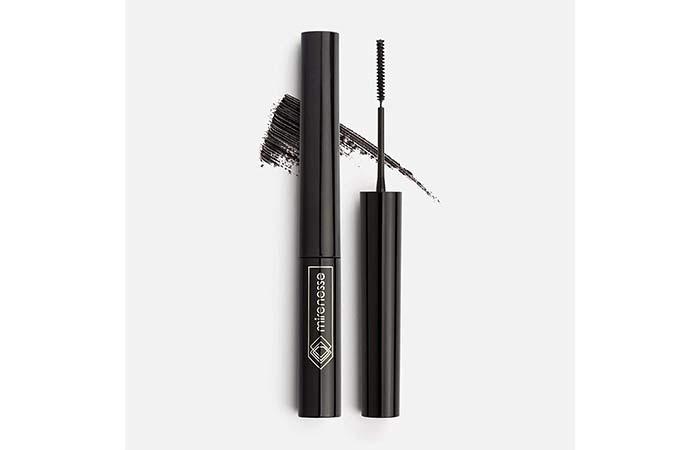 This combination of the tubing mascara formula and the ultra-thin micro brush (aka The Skinny) is made especially for people with small, short lashes. As the name suggests, this brush is skinny, making it easy to grab and coat every individual lash, including the tiniest ones in the inner and outer corners of the eyes. Besides, it can also be used to define your lower lashes or to create a tightlining look of a liner. What's more? This tubing mascara will stay on your lashes for 24 hours, even through sweat and tears. And when you are ready to remove it with water, it melts right away without creating a mess.
Pros
Hypoallergenic
Smudge and tear-proof
Lifts, defines, and extends lashes
Ideal for filling in sparse lashes
Water-based and oil-free formula
Can be used as a primer
The ultra-thin brush coats every lash from root to tip.
Suitable for use with false eyelashes or extensions.
Cons
Might be difficult to apply
Price at the time of publication: $22.97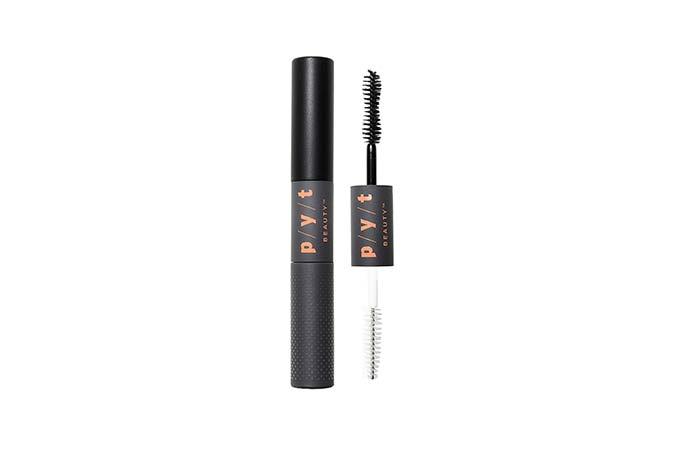 Lengthen and volumize your lashes with PYT Beauty Double-Sided Primer + Mascara. The clear primer and black mascara work together to boost volume and help you achieve that feathery lash look. This formula not only gives you enviable lashes but also contains nourishing ingredients to strengthen your brittle lashes. The primer is infused with olive leaf extract and vitamin E that conditions your lashes and creates a perfect base for the mascara to adhere to. All while the specially designed wand picks the optimal amount of product to add thickness and definition. This dual-ended formula is perfect for everyday wear and lasts for 12 hours without smudging or fading. 
Pros
12-hour wear
Water-resistant
Hypoallergenic
Vegan and cruelty-free
Primer doubles as a brow gel
Does not smudge, flake, or smear
Nourishes and conditions lashes
Cons
May have a thin consistency
Price at the time of publication: $20
In the next section, we have put down a few points that will help you pick the right mascara.
How To Choose Mascara For Short Lashes
Formula type: Mascaras are available in numerous different formulas. It's important that you find the one that suits your eyelashes the best. For someone with short or stubby lashes, a formula that adds length without weighing down your eyelids is a perfect option. At the same time, a mascara with polymers is a great choice for lending thickness and lengthening effect to your lashes.
Wand: The applicator brush or wand you use makes a huge difference. Look for mascara wands that can coat every single lash from root-to-tip. For instance, curved, ball-tipped, thin and straight, and pine cone wands work well.
Application: Choose mascara with a creamy formula as it is smooth to apply and covers your lashes without clumping.
Long-wearing: Opt for a formula that is waterproof or water-resistant as it provides long-lasting wear. This also ensures that your mascara doesn't smudge, smear, or run.
How To Apply Mascara To Short Eyelashes
First and foremost, curl your lashes using an eyelash curler.
Place the curler at the base of your lashes. Close it, gently squeeze for around 10 seconds, and release the curler.
Remove the wand from the mascara tube. If there is an excess of mascara on the brush, wipe it off with a cloth.
Place the wand at the root of your lashes and wiggle it back and forth till you reach the tip. This will make your lashes look longer and also give it a lift.
Follow the above step to coat your lashes at the inner and outer corners of your eyes.
Mascara Tips For Short Lashes
Use a lengthening or volumizing mascara.
While applying mascara, move the wand in a zig-zag motion, starting from the root to the tip of your lashes. This way, you will be able to coat every lash evenly.
Brush your eyelashes with an eyelash comb.
Use an eyelash curler to curl your lashes and make them appear longer.
Use a flexible mascara brush.
Frequently Asked Questions
Does mascara damage eyelashes?
Yes, mascara can damage eyelashes if it is not removed correctly. Some mascaras quickly come off when washed with water. But for a formula that is a little difficult to remove, use a cotton pad soaked in makeup remover and wipe it off. Repeat this process until there is no trace of mascara on your lashes.
Does mascara make short eyelashes grow?
No, mascara doesn't make your lashes grow. But it can add length and amazing definition to your lashes, depending on the formula you use.
Is it possible to grow long eyelashes?
Yes. You can grow your short lashes if you follow a healthy diet. Incorporate nutrients like omega-3 fatty acids to support the growth and lengthening of your lashes. Since this process is time-consuming, you can also use a lengthening mascara to give an illusion of length to your short lashes.
How can you protect eyelids from getting mascara on them?
While applying the mascara hold a small piece of paper on your lids. Always coat the mascara on the middle to the tip of the lashes. This will keep your eyelids mess-free. You can also use waterproof mascara to avoid smudging it on your lids.
What kind of mascara makes your lashes longer and thicker?
Mascaras that contain waxes like beeswax and rice bran wax, etc. thicken and lengthen your lashes. You can also look for ingredients like provitamin 5 and Moroccan argan oil in the formula that condition your lashes and promote their healthy growth.
What can you do about short sparse eyelashes?
Things that you can do to improve or enhance the look of your short, sparse lashes:
• Get your eyelash permanently filled and extended.
• Apply olive oil to your lashes to help them grow.
• Invest in certain natural-looking falsies and attach them to your lash line as a part of your makeup routine.
• Coat your lashes with a fiber mascara that helps in adding length to your lashes. Use a thickening mascara to get a fuller look.