10 Best Massage Lotions For A Relaxing And Soothing Massage
Relax your muscles, rejuvenate your skin, and uplift your spirits to start a new day afresh.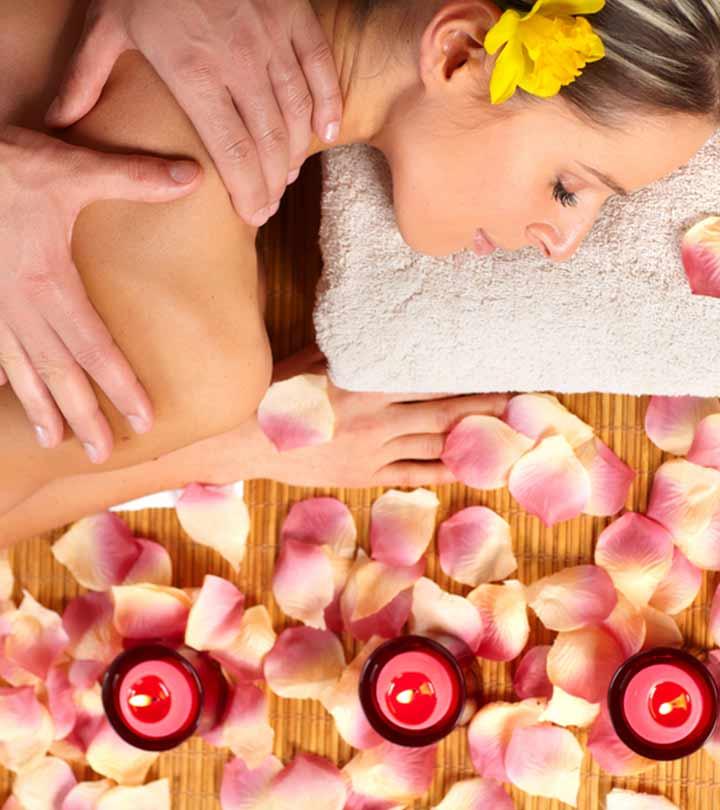 A massage is a great way to end your week and rejuvenate your body. However, the best massage lotion makes a difference. A good one can moisturize your skin, leave a smoothening effect, and relieve stress. A massage not only relaxes the muscles to a great extent but also relieves pain. There is a range of massage lotions available, and many of them are enriched with Vitamin E, skin-friendly nutrients, and beneficial oils like coconut, jojoba, and sweet almond oil, which promote the health of the skin. These lotions not only aid in a relaxing massage but also gives you younger-looking skin.
Get a relaxing massage at your home with these lotions and ease out the pain and soreness. In this article, we have listed out the 10 best lotions for massage which you can choose from and also a buying guide which can make your choice easy. Take a look at these products and pick any to ease muscle tension. Continue reading further to know more.
10 Best Massage Lotions You Can't Have Enough Of (Buying Guide With Reviews)
Improve your skin's elasticity and reduce the appearance of stretch marks with this Palmer's Cocoa Butter Formula. This hypoallergenic massage lotion made with vitamin E, almond oil, argan oil, cocoa butter, and shea butter ensures moisture retention for hydrated, soft skin. It also conditions the skin from within to leave skin feeling plump and smooth. It also contains collagen and cica extracts to improve the skin's texture and encourage new cell growth for an effective massage.
Pros
Cruelty-free
Hydrates skin
Hypoallergenic
Calms inflammation
Dermatologist approved
Free of mineral oils, parabens, and phthalates
Cons
The scent may be a bit overwhelming for some
Are you on the hunt for a body massage lotion that relieves your joint and muscle aches while moisturizing and nourishing your skin? Try the Blue Stop Max Massage Gel For Body Aches. Made with aloe vera, it nourishes skin with antioxidants and calms redness and irritation with its anti-inflammatory properties. It contains emu oil and vitamins A and C, which allow for easy absorption while the essential fatty acids reduce body aches and restores the joints' function.
Pros
Gel-based formula
Ideal for daily use
Light peachy aroma
Offering soothing sensation
Cons
Do you enjoy a relaxing massage with organically sourced ingredients? Try this non-greasy massage lotion! Infused with the goodness of ivy extract, cucumber, vitamin E, and olive oil, this natural massage lotion nourishes your skin, fights free radicals, and relieves pain from sore muscles. It also contains a blend of potent oils like safflower oil, soybean oil, avocado oil, grapeseed oil, and jojoba oil that moisturize dry skin and improve skin tone. This organic massage lotion has a lightweight, non-greasy formula that ensures a fast and mess-free clean-off.
Pros
Nut-free
Gluten-free
Cruelty-free
Paraben-free
Absorbs quickly
Stimulates blood flow
Suitable for dry skin
Cons
Some may find that the consistency of this lotion is too thick.
Reduce the appearance of stretch marks by deeply moisturizing your skin with this massage therapy lotion from Mom & World. Formulated with natural oils such as Moroccan argan oil, sweet almond oil, carrot seed oil, castor oil, and hazel seed oil, it hydrates and conditions your skin. This high-quality massage lotion also contains hyaluronic acid that promotes a youthful-looking glow, while the vitamins C and E and hydrolyzed collagen proteins, moisturize and nourish your skin deeply.
Pros
Firms skin
Fades scars
Smoothes skin
Free of parabens, phthalates, petrolatum, and SLS
Cons
Some may feel the consistency to be a bit oily/greasy
Formulated with almond oil, Hawaiian kukui nut, and pecan oils, this Biotone Deep-Tissue Massage Lotion is as luxurious as it gets. This stress relief massage lotion is a blend of oils and creams that offers relief from knotted muscles and joint pains. The almond oil improves complexion and skin tone, Hawaiian kukui nut calms skin and reduces inflammation, and the pecan oil detoxifies your skin. The massage oil lotion also contains aloe vera that soothes skin and fights free radicals.
Pros
Glides effortlessly
Cruelty-free
Paraben-free
Non-greasy texture
Cons
Some may find the formula to be watered-down.
Pamper your skin with this Soothing Touch Massage Lotion. Made with herbal infusions, this unscented massage lotion glides effortlessly and is convenient to use. The unscented massage lotion contains oils and ingredients suitable for aromatherapy, including aloe vera, vitamin E, jojoba oil, and arnica oil.  The aloe vera calms skin and reduces inflammation, vitamin E boosts skin's moisture, jojoba oil increases the skin's suppleness, and arnica soothes muscle soreness.
Pros
Vegan
Unscented
Cruelty-free
Non-greasy formula
Free of parabens and synthetic fragrances
Cons
The enriching blend of lavender and peppermint oils of this massage lotion ensures you get the most relaxing massage at the comfort of your home. The smooth formula glides through your skin gently and relieves stress. This massage lotion formula is great for deep tissue massages, muscle therapy, or simply relaxing massages at home.
Pros
 60% organic
 Smooth texture
 Relaxes body and mind
 Cruelty-free
 Hypoallergenic
Cons
 Might not be suitable for long-duration massages
Crafted with the goodness of argan oil, arnica oil, aloe vera, and amino acids, this professional massage lotion works well with various types of massages, including Swedish massage, deep tissue, and cross-fiber friction massages. The calming scents of mint and lavender essential oils in the lotion will soothe your mind, body, and soul. The argan oil moisturizes skin, while the arnica extract and silk amino acids reduce fine lines, cleanse the skin, and eliminate skin aging signs.
Pros
Cruelty-free
Paraben-free
Soothing scent
Improves skin texture
No parabens and dyes
Cons
This rich and super creamy lotion is all that you need to enjoy a stress-free massage. Formulated with wheat germ oil and vitamin E, it promotes youthful skin while willow bark and arnica oil repair damaged tissue. This muscle massage lotion glides effortlessly on the skin, making it an ideal product to rid sore muscles. You can use it for pain relief, muscle manipulation, or just for massage therapy.
Pros
Non-greasy
Cruelty-free
Paraben-free
Water dispersible
No alcohol, petroleum, and nut oil
Cons
May not be best suited for sensitive skin
Show your skin from love with this body massage lotion. Enriched with a blend of natural and organic seed oils such as sunflower oil and olive oil, it also contains hemp seed oil and shea butter. Together they moisturize the skin and hydrate and regulate your skin's oil production. It also contains botanical extracts of hibiscus, calendula, lavender, and chamomile to soothe tired muscles. The sunflower oil rich in vitamins A and E regenerates damaged skin cells for healthy and nourished skin.
Pros
Soothes skin
Prevents acne
Suitable for combination skin
Boosts collagen production
Cons
Some may find the consistency of this lotion hard to spread and drag.
Now that you are caught up with the 10 best massage lotions, here's a look at how to find the best one for you.
How To Choose The Best Massage Lotion For You?

Massage lotions are usually infused with essentials oils that help create a relaxing mood and add an extra dimension to the massage. Here's a look at what you can keep in mind before selecting the best massage lotion for you.
One must always consider and understand their skin type before picking up the best massage lotion for their skin. If you have dry skin, creams infused with deeply moisturizing ingredients such as botanical extracts and essential oils are a good choice. Loaded with the goodness of hemp seed oil, shea butter, and hibiscus, the Organic Bath & Body Massage & Body Lotion is an excellent option for combination skin. If you have oily skin, opt for non-greasy, lightweight formulas. For sensitive skin, opt for massage lotions that are hypoallergenic such as the Palmer's Cocoa Butter Formula.
Free of toxinsWhile massage oils work to lubricate skin and nourish it with rich nutrients, you must be careful not to end up with additional ingredients that do more harm than good. Hence, it is always a good idea to invest in products free of parabens, phthalates, and other harsh toxins. Palmer's Cocoa Butter Formula, Bon Vital Massage Lotion, and Soothing Touch Massage Lotion are some great formulas that are free of toxins.
Quick absorptionThere is no point if the lotion doesn't absorb your skin quickly and washes out in the bath. You need one that absorbs fast into your skin, making it more supple, healthy, and moisturized. Bon Vital Massage Lotion is one such option that absorbs well into the skin.
Nothing beats the comfort of a well-done massage after a long and tiring day at work. That is why you need to get your hands on the best massage lotions for a relaxing and soothing massage. A good massage lotion not only moisturizes your skin but it is also one of the best ways to relieve stress and muscle tension. These lotions are enriched with beneficial ingredients that improve the overall health of your skin. They effectively ease out soreness and pain. The reviewed options in the curated list have hypoallergenic formulas devoid of harsh chemicals. You can allow yourself to slip into the ultimate self-care mood and unwind from everyday stressors. With these lotions, you can indulge in a spa-like experience in the comfort of your own home. Consider your skin type, and ensure that the lotion you pick is free from toxins. Choose one with hydrating and nutritional components like shea butter, jojoba oil, vitamin E, and collagen proteins that have moisturizing properties and will not cause skin irritation.
Why Trust StyleCraze?
The author of this article, Kirtana Divakar, is a skincare enthusiast. She has browsed through multiple forums for user feedback and also visited many brand websites to compile the list of the best massage lotions for a relaxing and soothing massage to try. These massage lotions not only relieve stress and moisturize the skin but also offers younger-looking, smooth skin.
Frequently Asked Questions
Are massage oils or lotions better?
It depends on your preferences and likes. While lotions are thicker in consistency and provide deeper moisturization as they contain beneficial vitamins and compounds like aloe vera, shea butter, vitamin E, and keratin, they may feel cold when directly applied to the skin. Natural oils, on the other hand, are generally non-comedogenic and can be warmed for a soothing effect.
The following two tabs change content below.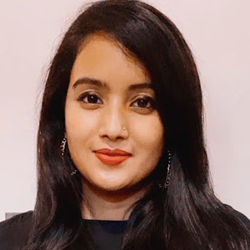 Kirtana has a postgraduate degree in mass communication and journalism from St. Joseph's College, Bengaluru. She developed a deep passion...
more