10 Best Matrix Hair Colours For 2021 Available in India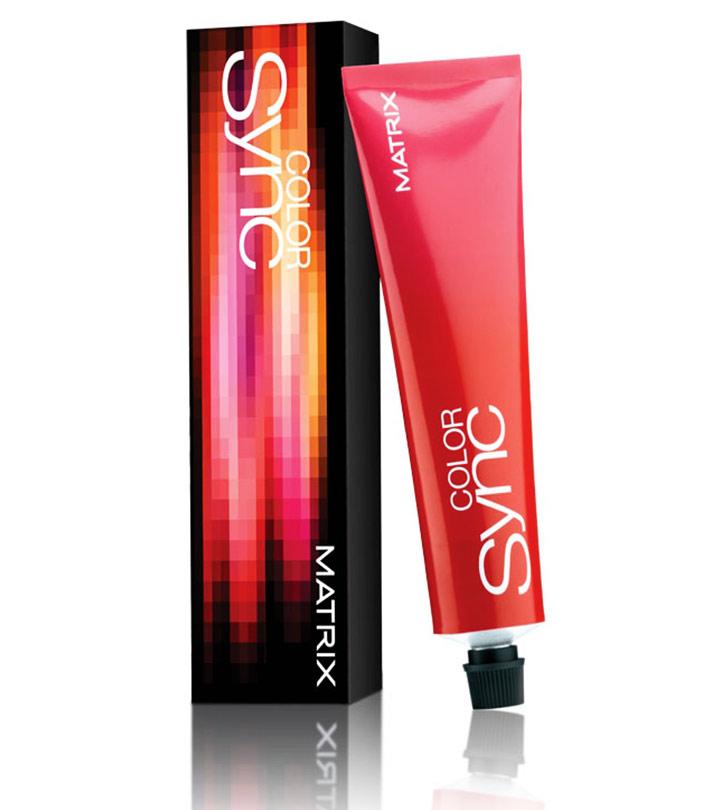 Do you have a preconceived notion that only the natural black or dark brown hair colours look good on your skin tone? Are you scared whether you can really pull it off?
Believe it or not! A change of hair color can change your life. Want to give an extra oomph to your hair and at the same time want to get your money's worth? Use MATRIX hair color to experience an incredible hair transformation!
After all, at the end of the day, what makes you happy is shiny, beautiful hair right! Moreover, using professional hair coloring products also makes a huge difference. Today I am going to share the Top 10 MATRIX hair colouring products.
MATRIX Hair Colours
1. Matrix Wonder Brown Permanent Hair Color: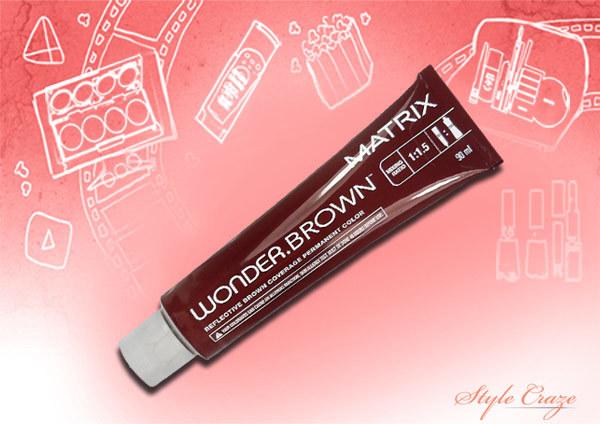 Brown is the latest trend these days because it looks good on Indian skin tone. This Matrix hair colour is designed for people who have dark hairs but wish to have gorgeous brown shade. If you're worried about fading, then don't as this color is going to last longer and it won't fade to red or orange also. It's a good hair color at a good price and you're getting an amazing quality product.
[ Read: Hair ]
Red colour will suit fair skin tones and if you are amongst them then go for red hair colour and be ready to turn heads. This offers Cera-Oil conditioning complex that prevents your hair colour from fading and it can stay for around 30-35 washes… Amazing right?? It makes your hair soft, smooth and conditioned. Overall, it's value of money and an amazing deal too.

This hair colour is ammonia free and it colours your hair perfectly and gives you intense color. It makes hair smooth and soft after colouring them. It is a nice conditioning hair colour that gives you seamless, rich and long lasting hair colour. It covers grey hairs and gives a glossy finish to your hairs making them look natural. There are lots of shades available in this range and you can choose according to your preference. If you want rich natural shiny soft coloured hair then use this.

[ Read: Tips For Colored Hair ]
This SOCOLOR from matrix is made for those people who want to cover grey hairs naturally as it gives a natural look. It blends easily on hairs and it's easy to apply without any mess. It's available in two shades and you can choose one shade according to your liking and skin tone. It covers grey hairs completely and gives you nice, intense natural looking hair colour.

This hair colour from matrix is based on non-alkaline acid technology which provides you long lasting hair colour without damaging your hairs. It is ammonia free so you can use it freely without worrying about damage. It is made from fruit acids and fruit oils which conditions your hair and make them silky smooth. The hair colour also adds a nice shine to your hairs and they appear glossy after coloring.

[ Read: Hair Colour ]
This full bodied dermi hair colour from matrix colour sync range gives your 75% grey hairs a natural coverage which is commendable. This hair colour is made from extra cover technology, which gives you rich and dimensional coverage. It is ammonia free so you can use it without worrying about the after damage ammonia causes. The colour is long lasting and looks very natural. It provides you nice intense rich hair color.

If you're suffering from grey hairs and looking for a good hair colour which can cover those ugly grey hairs then this hair colour from matrix can serve your purpose. It gives you 100% grey coverage and strengthens hair fiber providing a nice sheen to hairs. This hair colour from matrix is developed with exclusive cover black technology, which covers your grey hairs naturally. It gives you a nice, natural black shade and the colour stays for quite some time so you do not need to touch up again and again.

[ Read: Loreal Hair Colours ]
This nourishing hair cream from matrix in shade "medium brown" is going to suit all skin tones especially deeper skin tones. It is enriched with Cera-Oil conditioning complex which strengthens hair fiber and it also contains jojoba oil, polymers which make hair smooth, shiny and extremely soft. It gives a nice, noticeable hair colour and also hides grey hairs completely.

9. Matrix Fashion Shade Hd Red:
Red hair colour looks really stylish and if you're confident enough to get red hairs then try this HD red shade from matrix fashion shade collection. It is based with high impact formulas of HD color technology and provides you long lasting red hair colour. The shade will look good on fair ladies but even dusky skin tones can give it a try. It also makes your hair smooth and hides grey hairs too.
[ Read: Best Matrix Hair Care products ]
This hair colour is 2-in1 as you can use it alone for highlighting some hair strands or you can also use it with SOCOLOR to cover all hairs. It gives you nice highlighting and can change you look completely. If you're fond of red highlights on hair then this hair care can be your choice as it gives you vibrant read shade. The colour is long lasting and will last for a long time.

[ Read: Hair Colour Brands ]
Which is your favorite among these Matrix hair colours?
*Subject to Availability
I hope this article on top 10 MATRIX hair colour helps you achieve beautiful hair. Post your comments below!
Recommended Articles
Best L'oreal Hair Color Products Available In India