10 Best Matte Nail Polishes We have all spent ages lusting after glossy nail polishes and spending crazily trying to find the perfect topcoat to keep our talons looking glossy day in and day out. Long gone is that time. This is the era of mattes. There is something so chic and edgy about matte finish polishes. It is one of the simplest ways to get your nails to stand out in a crowd. Mattes have always been my favourite variety. Of course, you can act sensible and invest in a matte topcoat and turn your world matte. But for the rest of us, here are some drool worthy mattes that you HAVE to own.
Best Matte Nail Polish Shades
Turquoise Green from Miniso Pittura range is a game-changer. The funky color looks quite bold and peppy at the same time. The long-lasting formula strengthens nails and settles into a matte finish with a hint of gloss. Free from harsh chemicals, this chip-resistant polish is a must-have.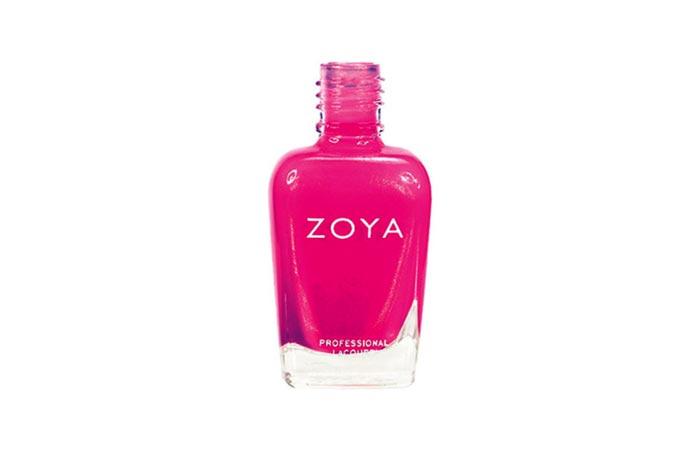 My favourite of the lot. Of course you know why. Lolly is a bright pink matte. The shade would be any pink polish lovers' delight. Mattes finishes normally end up dull. But this one is a blinder. Requires three coats.

Blue Suede comes from Orly's Matte Couture collection. It is a pretty denim blue matte. The finish is matte but still has a bit of gloss to it which I love. Looks like suede for sure. Requires two coats.

4. OPI Honey Ryder: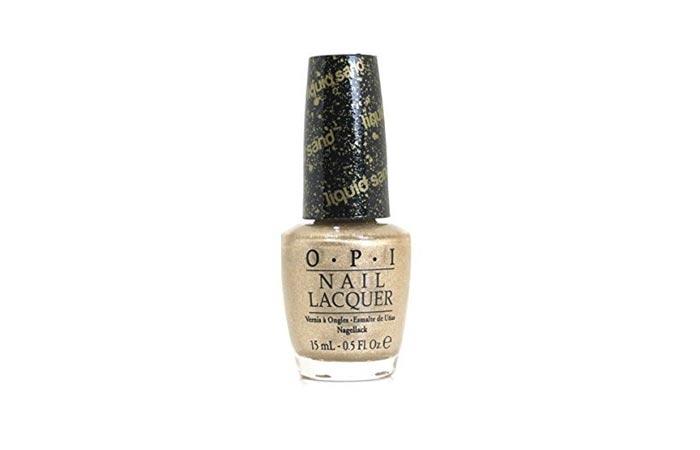 Buy OPI Honey Ryder For ₹ 1,410.58 @ www.amazon.in/opi-honey-ryder
Honey Ryder is a beautiful gold matte with gold shimmers in it. Made in OPI's famous liquid sand finish, the polish looks like gold foil on nails. If you want a muted gold without going over the top, this one is for you. Requires two coats.
5. Avon Matte Violetta: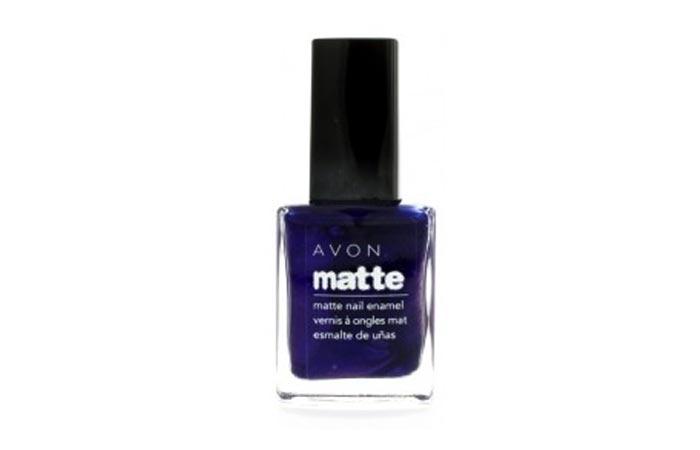 Violetta is a dark royal purple matte. I love how the shade stays bright even with the matte finish. Dark matte shades are rare so it is good to stock up on this one. Requires two coats.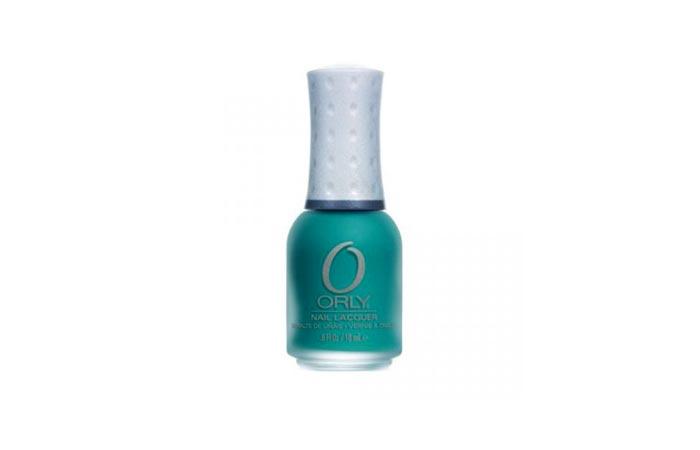 Viridian Vinyl belongs to Orly's Plastix collection. It is a beautiful blue-green teal matte. What I love about this polish is that you have a matte finish with ample of gloss. It is almost like having a layer of plastic on your nails. Requires two coats.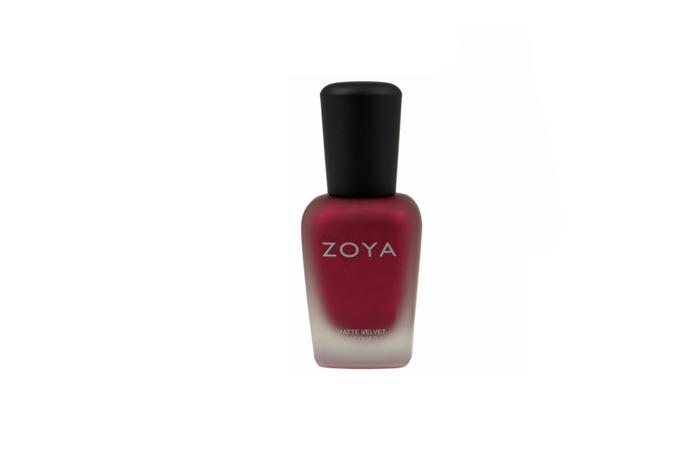 Buy Zoya Posh For ₹ 1,588.00 @ www.amazon.in/zoya-posh
Posh comes from Zoya's limited edition Matte Velvet collection. It is a matte velvet red with some shimmer in it. The shade is darker than regular reds and would look fabulous for an evening out. Truly resembles a luxurious velvet fabric. Requires three coats.

8. MAC Studded: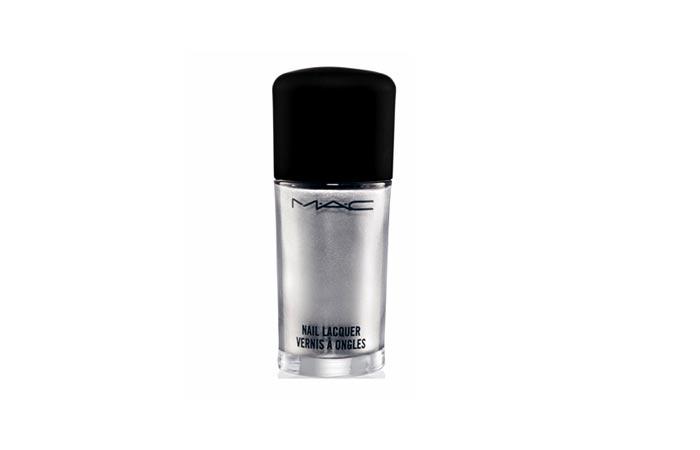 When you think of silver mattes, all that comes to mind are grays. But not this one. Studded is a true blue silver matte with shimmer in it. Yes, shimmer in matte!! Very unique and a must have. Requires three coats.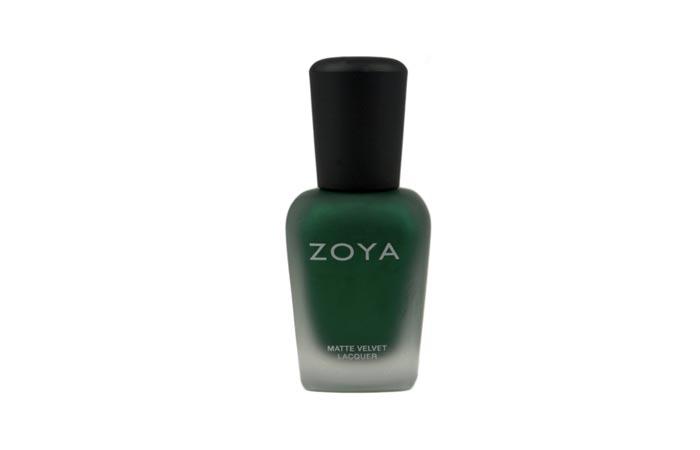 Buy Zoya Veruschka For ₹ 1,859.00 @ www.amazon.in/zoya-veruschka
Veruschka is a dark forest green matte with loads of green shimmer to it. If you love greens, this one is a must have. The shimmer is quite prominent even on the matte background. And if you tire of the matte look, simply add a coat of topcoat and you end up end up with something even more beautiful. Requires two coats.

Houser Of Makeup nail polish is a quick-drying formula that creates a smooth, streak-free matte finish. The polish is infused with Vitamin E. The color lasts for 6 days without chipping, creaking, or smudging. This nail polish is certified vegan, cruelty-free, paraben-free, and sulfate-free. The polish is formulated to dry fast, and the u-cut bristle brush allows the one-stroke application.
Mentioned above are some of the best matte nail paints that you can buy. However, do consider the following points before you invest in any of them.
What To Consider When Buying Matte Nail Polish
Brand matters a lot in the case of nail paints. Any brand that lacks quality will not be able to provide effective and satisfactory results. Therefore, choose a well-known and dependable nail polish or cosmetic brand that uses quality ingredients and offers a smooth nail paint finish. Besides, a nail polish from a quality brand will not get chapped quickly.
The quality of nail paint is vital. A low-quality product can harm your nail health. Always opt for a high-quality brand that also caters to your nail health. Low-quality nail paint is not only difficult to remove but can also make your nails look pale or yellow.
Deciding a nail paint color can be a challenging task. But do consider a couple of essential factors, including the color of the dress you want to match your nail paint with, and your skin tone. Select a color that goes well with your dress and the tone of your skin.
Nail polishes are not always expensive. You can easily get any nail paint of your choice at a reasonable price. It always is recommended to invest in a quality and reputed brand and avoid buying cheap nail paints that can damage your nails.
Many nail paint brands offer a short drying time as nobody likes to sit and wait for it to dry. Quick-dry nail paints not only save your time but also prevent it from getting spoilt – you do not have to wait too long before you can move around.
*Subject to Availability
Recommended Articles
The following two tabs change content below.