Best Maybelline Compact Powders – Our Top 10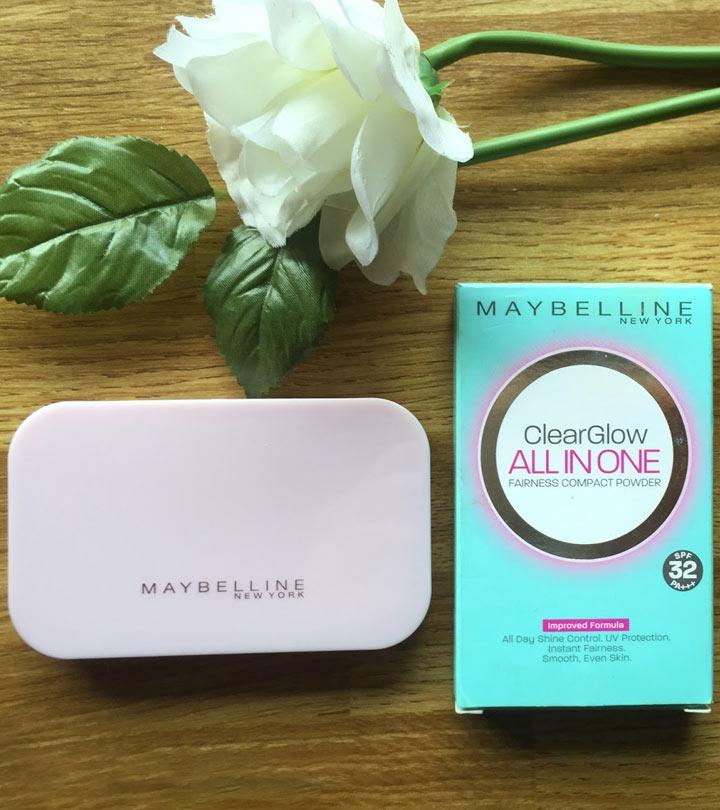 Every girl wants to look natural hiding out her flaws. And this why they use a compact! To even out their skin tone These are really versatile as they give no-makeup look and at the same time add oomph to the whole look. Compact powders also help in sustaining make-up the entire day. Maybelline is one such brand that serves their customers with different types of compact powders like pressed or loose powder and the best thing is that they are available in many shades.
Here we are presenting top 10  Maybelline compact powders.
Maybelline Master Fix By Face Studio Setting+Perfecting Loose Powder is a translucent powder that creates a soft focus on your face. It sets all your makeup with a smooth matte finish. This micro fine translucent powder looks natural on almost all skin types and creates a flawless finish. It is also moisture-resistant, prevents shine, and allows your skin to breathe after makeup application.
This compact from Maybelline is packaged in a white round pack and it is available in five different shades. It is very light and does not look cakey. It brightens up the face instantly and hides blemishes and dark circles too. It keeps skin oil-free for the entire day without causing any dry patches so it is suitable for all skin types. It is dermatologically, allergy tested and it does not clog pores in fact it gives a pore-less coverage. It also has SPF 18 which is an added advantage.

This compact gives you smoother and pore-less looking skin. The powder is ultra fine and it glides easily in the skin and it does not settle in fine lines or pores. It gives medium coverage and you can build it accordingly. This compact contains oil-absorbing ingredients which control oil for 5 hours and SPF 21 protects you from skin darkening.
This compact powder is finely crushed and pressed together. The texture is soft and smooth which glides easily in the skin without looking over-the-top. This gives medium coverage and will hide light blemishes and marks. It gives matte look and keeps it oil-free for 3 hours. It instantly brightens up the face and does not look cakey. It is dermatological tested so even sensitive skin will like it.
This compact comes in a chic black plastic case which is travel friendly. It is lightweight and it does not look cakey at all. The texture is fine and smooth and thus it blends easily. It is available in many different shades so you can choose your shade accordingly. It gives radiant look to your face and controls oil for 2-3 hours.
This compact powder from Maybelline contains SPF 25 and antioxidant goji berry which fights aging signs and gives flawless look to your face
. Speaking of the Maybelline compact shades, it is available in 6 different shades and the texture is silky smooth which blends easily. It is oil-free and controls oil for 3 hours. It controls oil secretion without drying skin. It gives medium coverage which hides flaws and gives you a no-makeup look.
This compact powder is loose that comes in a small tub packaging with a brush for application. It is made from 100% micro-minerals that give flawless look to the face and help in sustaining makeup for hours. It gives you healthy, natural, and luminous looking skin. It won't clog pores and give pore-less look. If you want to make your makeup stay for long then this loose powder is a must have.
The Maybelline New York Fit me Loose Finishing Powder with a mineral base helps control excess shine and smoothen your skin. It adds a subtle hint of color to your skin in a silky finish. This lightweight powder is available in seven shades that suit Indian skin tones.
This compact is in the form of loose powder that controls oil all day long and gives no-shine look to your face. It does not clog pores and it is best suited for acne-prone skin. It is available in two different shades and is 100 % oil free. It is great to achieve a natural and subtle look.
This compact powder comes with primer inside it which increases the staying power of your makeup. It adds a touch of radiance to your look for younger looking skin. It is lightweight and thus it does not look cakey. It also doesn't settle in fine lines, wrinkles, or pores. It is available in six different shades and thus everyone can get their shade easily.
*Subject to Availability
Hope you liked the article. Please leave us a comment.
Frequently Asked Questions
What is the recommended method of application for Maybelline compact powders to achieve a natural finish?
Apply a primer for an even base, blend in concealer to cover pigmented spots, and lightly sponge the compact in a uniform layer across your skin to get a natural finish.
Can Maybelline compact powders be used to set foundation or BB cream for longer wear?
Yes. Apply some compact powder to your face to set your foundation or BB cream. This will prevent crease lines and ensure longer wear of the base makeup.
Can you explain the differences between translucent and colored Maybelline compact powders, and which one is better for specific skin tones?
The translucent compact powders go well with all skin tones, giving a natural setting layer over the skin for a blurring, mattifying, and smooth finish. While the colored ones are for customized use, suitable only for specific skin tones.
Can you explain the potential risks or side effects of using Maybelline compact powders, especially for those with sensitive skin?
As compact powders usually contain oils to provide buildable coverage, they may clog pores and cause breakouts on sensitive skin. Look for formulas that are hypoallergenic and non-comedogenic to avoid such side effects.
Recommended Articles