Best Maybelline Eye Shadows Available In India – Our Top 10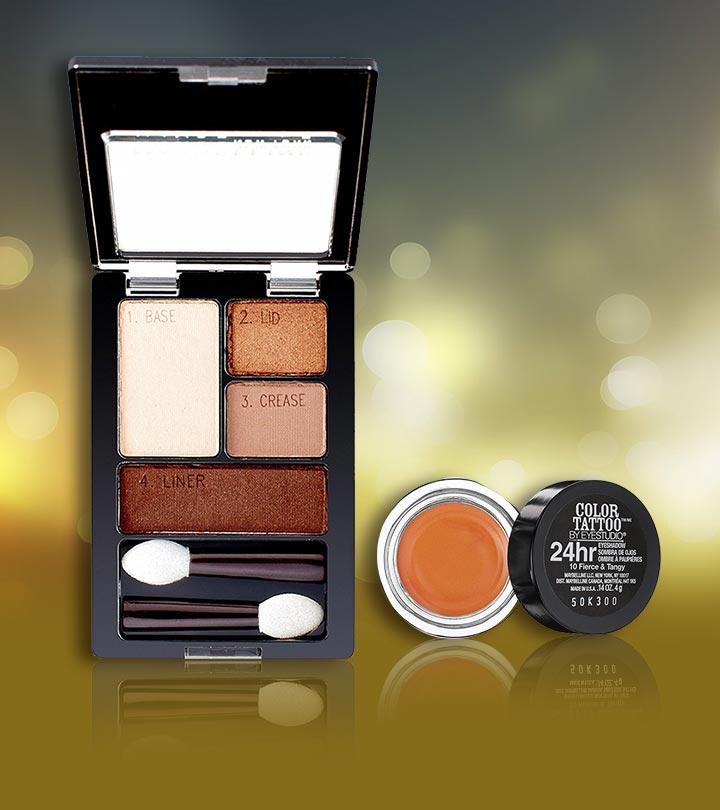 Maybelline New York is a popular drugstore brand which is made perfectly to suit the needs of trendy and chic women of today. Maybelline New York evolved from a small family business established in 1915 to the number one cosmetic brand in the world. It always comes up with affordable and good quality products which add zing to the wearer's personality.The same stands for the maybelline eyeshadow range! Read on to find our top 10 picks of the best maybelline eye shadows available in the market.
Top 10 Best Maybelline Eye Shadows
Maybelline Eye studio is a gel based tattoo that lasts well for 24 hours without creasing or fading. Audacious asphalt is a greyish black shade with loads of shimmer. This shade is perfect for night time and party wear. You can pair it with black eye shadow to get a dramatic smoky eye makeup look. The pigmentation of this one is also amazing; you would need just one swipe of it to complete the look.


Pomegranate punk is a beautiful wine burgundy coloured eye shadow with fine pink and green shimmers in it. It appears as a maroon shade in the pot, but transforms into a pinkish brown colour once applied. The colour payoff is pretty good and has a creamy finish. The shadow easily stays for 6 hours plus on the lids and more if used with a primer.


Bad to bronze is a bronzed taupe shade that can be even used during the day time. The shadow is pretty much neutral with a metallic finish. This shade is a universally flattering colour which would suit a variety of skin tones. The texture is extremely creamy with great pigmentation which can be built up to get more intensity. The shadow does not budge or transfer and stays well for 8 hours without fading.


[ Read: Lakme Eyeliner ]
Fierce and tangy is a bright tangerine shade with a satiny finish. It is one of the best in the entire colour tattoo range in terms of texture and color pay off. The shade has finely milled golden shimmers which are not much prominent. This is a fun and vibrant colour which would look amazing in evening or beach parties.


This is one of the most affordable and best of all Maybelline eyeshadow palettes. The chai latte quad is a neutral quad comprising mainly of browns and taupe. The quad works best to create a smoky eye makeup look. The quad has a matte light brown for eye lids, a matte dark brown for outer V, a beige highlighter and a shimmered copper for crease.


6. Maybelline Diamond glow Eye Shadow Copper Brown:
Maybelline Diamond glow eye shadow quad is an affordable eye shadow quad which contains 4 eye shadows with shimmery finish. Copper Brown is the neutral palette of this range. It comprise of a pale gold which can be used as a highlighter, warm gold, a bronzed gold shade and a dark brown with gold shimmer which can be used all over the lid. The shadow is quite smooth in texture but is low in pigmentation. It stays for around 4 hours without a primer.
[ Read: Lakme Concealer Shades ]
7. Maybelline Diamond glow Eye Shadow Wine Pink:
This is another best selling shade from Diamond Glow range. Three out of four shades in this quad have a white shade with a silver shimmer which does not feel gritty at all. The quad has a white highlighter, a metallic pink, a bright magenta pink and a deep plum. This quad would suit every one. The shades are not very pigmented but can be built up.
These are super affordable single colour eye shadows which are available in whopping 50 shades. You will find a shade for every occasion. These shadows are moderately pigmented with a low staying power. It comes in different finishes like matte, pearl and metallic. Grab one today.


Maybelline Expert Wear Eye shadow duos come in two complementary shades with a very low price tag. The staying power of this shadow is very good; they stay all day long without any creasing or fading. The shadow is even ophthalmologist tested, so contact lenses wearers and people with sensitive eyes can wear it without worrying.


[ Read: Maybelline Products ]
This shimmery eye shadow comes packed with 5 different coloured eye shadows which you can use to create a vibrant look. This quad is best suited for night wear.


*Subject to Availability
So which maybelline eyeshadow has gained your love? Do tell us! Please leave us a comment.
Recommended Articles:
The following two tabs change content below.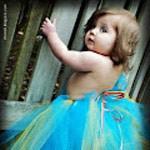 Latest posts by Arshi Ahmed (see all)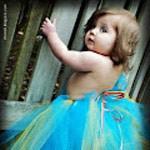 Arshi Ahmed
I'm Arshi who loves makeup, fashion and cars. Writing is my comfort!!! I love learning new languages. Gardening and cooking are my passions. I love to write articles which would simplify people's life.I go crazy when it rains and find fun in getting drenced. Life to me is a cup of coffee you need to blend all the ingradients in right proportions, Hope my posts are helpful!!! stay positive and keep smiling !!