Best Megan Fox Hairstyles – Our Top 10
mamamia.com.auMegan Fox is synonymous with style and panache, her transition to being super sexy has been absolutely effortless. Her role as Wonder Woman and her stint in the Transformer series made her an established fashion name. And we started keeping a track of her hairstyles too!
Megan Fox Hairstyles
1. Long Hair with a Down Curl:
Meet Megan Fox, the bold and beautiful who can turn on the charm with her dazzling smile. Just when you see her, what does not go amiss are those silky tresses. Her lovely long hair requires no combing, but just wet hair with some sparkle shine and they are perfect for party nights.
2. Pinned Pony Tail:
When events come to the red carpet, pulling out the big guns is just not enough; so she opts for the classiest look. At one such event, in her sultry red gown, she chose to pull back her hair back in a pinned pony tail. The clean hairdo with no strand of hair flicking out of place gives Megan a chic and opulent look.
3. Victorian Hair:
The beautiful lady may have not been the Oscar winner but even in her black lace ensemble, she resembles a Greek Goddess. Megan Fox was clicked when she posed in the lace top translucent gown with her one side curls falling on her lovely face and the other side pulled back. This Megan Fox hairstyle added fuel to the already raging retro style fire!
4. Tight Bun:
A beauty pageant look at its best is the tight pulled up bun. Best for the crown to sit well, this hairstyle creates its own statement for the one who dons it. Spotted wearing one was Megan who carried it with much flamboyance and looked gratifyingly awesome.
5. Athens:
Donning her perfect Toga gown, Megan was spotted with a pulled up semi pony hair. A bridesmaid's choice and the prom queen's hair style have been in vogue for quite some time now. Quite a simple look to pull off, it requires a puff in the front and pinned slight hair back leaving the rest is what makes Mega look gorgeous.
6. Flick Story:
Flicks and traces are best when left on their own to figure their settle. Megan gave her frizzy, messy curled hair some straightening. Just like the girl next door, Megan Fox tagged was in this picture, where she looks sweet and innocent with just the right amount of edge.
7. Straightened:
Straightened hair might not always fall in place; especially post the way Megan owned, until you learn the best way to carry them. Megan uses only the best hair products to ensure she gets that perfect look. Slick and sexy is the name we would give this one look of all the Megan Fox straight hairstyles..
8. Braided Pony:
When in school, you do not really have the liberty to sport the latest looks, but Megan even though bound by rules managed to look her gorgeous best in the two sided braids. She looked pretty, as her fishtail pony on both the side gave her round face a balanced look. Well if you may know cheerleaders opt for side braids only because it balances their head well.
9. Side Braid:
Megan Fox has donned the covers of many magazines, one such cover being Jalouse, where she was spotted with the uptown new side braid look. She fit the role of a perfect Beverley Hill uptown lady and the braid quite matched her formal look.
10. Bob Cut:
The fringe bob cut was quite the look sported by many political women; Megan opted for this look for a shoot where she gave her sexiness a new bold element with her hairstyle.
Image source: 1 , 2 , 3 , 4 , 5 , 6 , 7 , 8 , 9 , 10
The following two tabs change content below.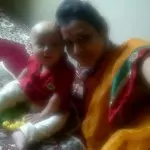 Latest posts by Khushboo Mehta (see all)