8 Best Megan Fox Tattoo Designs
While the world seems to simply lust after her, there's another reason we're fascinated by her tattoos! And even as we speak, let's take a peek into those works of art on the lovely body.
Megan Fox Tattoos
1. Shakespeare Quote:
On her upper right back, Megan has this Shakespeare tattoo inked in Victorian font. The tattoo reads 'We will all laugh at gilded butterflies.' This is a reference, and not a complete quote from Shakespeare's play King Lear.
[ Read: Tattoos ]
2. Self-Poem Tattoo:
Definitely one of the sexiest and by her own admission, one of her most favorite tattoo is the one on her left rib cage. This is a poem she wrote herself. This tattoo is fully visible only when she is wearing a very revealing dress or is doing a topless shoot, hence it's also one of the most loved tattoos by her fans. The tattoo reads 'there once was a little girl who never knew love until a boy broke her HEART.' The tattoo is done in Victorian font.
3. Madonna Tattoo:
The Marilyin Monroe tattoo she sported on her right inner arm was probably her most famous one, but it seems that she has opted to get it removed. When she was 18 years old, she got this tattoo done of her icon. Apparently, Megan adored Madonna during her growing up years and cried every time she heard her voice. However, by the time she turned 25, Megan decided the tattoo didn't make much sense and has opted to get it removed.
[ Read: Tribal tattoo ]
4. Left Wrist Tattoo:
Megan has a beautiful tattoo on her left wrist that's a tribal tattoo. It shows two waves that are joined more like a yin and yang. The tattoo has some dark colors in it, but from a distance it looks all done up in black.
5. Nietzsche Inspired Quote Tattoo:
For this tattoo on her right rib cage, Megan Fox seems heavily inspired by Nietzsche. This tattoo was done in honor of actor Mickey Rourke with whom she supposedly had a fling while the two were working on the movie Passion Play. The tattoo reads 'And those who were seen dancing were thought to be insane by those who could not hear the music.' Nietzsche was a 19th century German philosopher, poet and composer who wrote critical texts on religion, morality, contemporary culture, philosophy and science. His key ideas revolved around death of God, eternal recurrence and the will to power.
[ Read: Moon Tattoo ]
6. Brian on the Hip Line:
On her hip line just around her hip bone on the right is tattooed the name 'Brian'. This Megan Fox hip tattoo is the name of her first long-time boyfriend Brian Austin.
[ Read: Temporary Tattoo Designs ]
7. Moon and Star:
Towards her lower leg right above the ankle bone, Megan Fox has a crescent moon tattoo that's overlapping a five-pointed star. This is her only visible coloured tattoo till date, unless you take into consideration the one on her left wrist that looks black from a distance.
[ Read:Top 10 Sunflower Tattoos ]
8. Strength tattoo:
This small Chinese symbol inked on the back of her neck is believed to be one of Megan Fox's first tattoos. The tattoo symbol stands for strength and is inked in black. Fox considers herself to be a very open person and is proud of the fact that she always speaks her mind. 'I'm kind of a recluse,' she admits, 'I'm a hermit and it's because I do have a great fear of Hollywood, just watching what it does to people.You have to be a really strong human being to survive it, as a girl especially.' One of her most famous quotes includes a promise that she will quit Hollywood altogether if she ever loses a role because of her tattoos. The 'strength' tattoo that she got around the time when she was 18 seems to be her personal way of giving herself strength and reminding her to stay centered.
[ Read: Tattoo Removal Techniques ]
Hope you enjoyed reading this article and understood all the Megan Fox tattoos meanings that carry a peerless message. Please leave us a comment.
Find more celebrity tattoo designs on this tattoo app.
Image source: 1 , 2 , 3 , 4 , 5 , 6 , 7 , 8

The following two tabs change content below.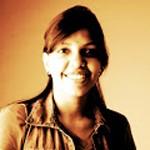 Latest posts by Shruti Goenka (see all)