10 Best Memory Foam Shoes Of 2023 – Reviews + Buying Guide
Achieve the perfect comfort, safety, durability, and style with the right footwear.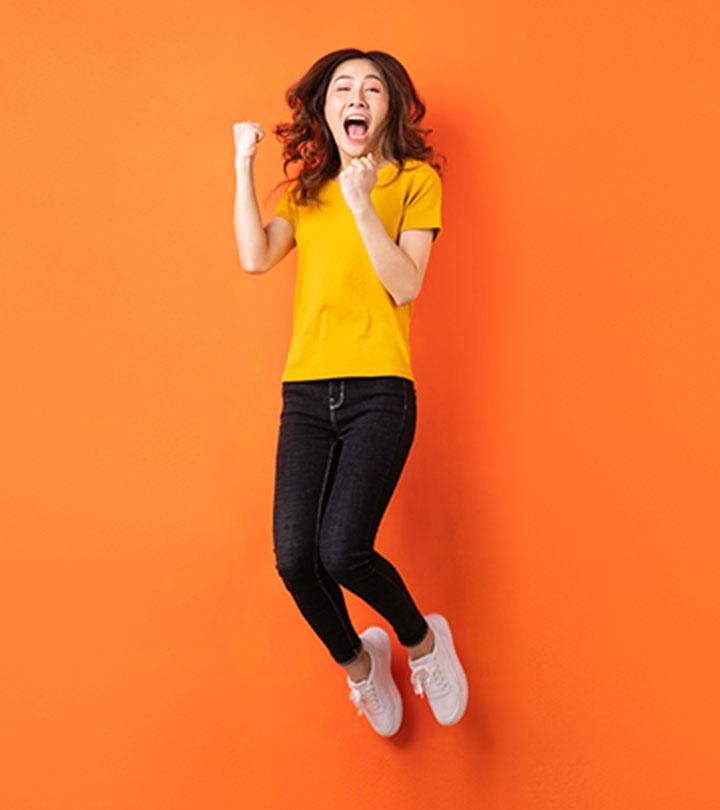 If you don't own the best memory foam shoes already, we will tell you why they deserve a place in your shoe rack. Sneakers have been the epitome of comfort, and what we like best is they are super flexible and long-lasting and go perfectly with casual wear. They also support flat feet and are ideal for people who complain about shoes that don't fit their feet well. If you are overwhelmed by the brands pushing their products for you, we have something that will help you make the right choice. Go through this list and select from the 10 highest-rated shoes with memory foam crafted to always keep your feet happy.
What Does Memory Foam Mean In Shoes?
Memory foam changes shape according to your foot arch. This helps your weight to be distributed to the whole foot. When your weight is distributed to the whole foot, there is less pressure on your heel and so the chance of developing joint pains is narrow.
10 Best Rated Memory Foam Shoes Of 2023
Are you looking for trendy and comfortable shoes with memory foam insoles? This lightweight sneaker from Skechers feels as good as it looks. These are amazing work shoes and suitable for everyday use. Made with fine leather and synthetic material, a 1 ¼ inch built in heel, and a memory foam insole, this sneaker offers 100% comfort to your foot. Watch this YouTuber's honest review to gain a better understanding of the product.
Pros
Lightweight
Slip resistant
Safety toe shoes
Breathable material
Range of color choices
Cons
Might not be suitable for pronators
Price at the time of publication: $54.87
These all-black memory foam shoes for work from STQ with their quilted pattern are all you need to spice up your trendy look without compromising on comfort. Unlike regular shoes, these are slip-ons and so are easy to wear and remove. The memory foam insole and padded collars provide the highest form of comfort while moving. This pair of shoes is suitable for regular use and goes well with both formal and casual outfits.
Pros
Padded collar
Flexible sole
True to size
Elastic side gores
Long-lasting material
Cons
May not offer superior arch support
Price at the time of publication: $27.1
Are you a sports person? Are you looking for comfortable footwear for daily use? These sports memory foam shoes from Mehoto might be your right choice. Made of super stretchy material, these shoes are perfect for athletes and those who spend half of their day's time at the gym. These shoes have laces but are slip-ons and don't need tying. They are also fashionable and go well with gym outfits. If you are still unsure, check out this YouTube video.
Pros
Breathable and stretchy material
Lightweight
Flexible sole
Environment friendly
Range of color choices
Cons
The sole might wear out soon.
Price at the time of publication: $38.99
Worry less and run more with these lightweight memory foam shoes from SDolphin that can be your best workout buddy. These shoes provide you with the adequate friction to maintain stability while you workout, run, or play. With its super flexible and soft sole, stretchable material, remarkable arch support, these shoes are something you shouldn't miss. Lalitha Bhowani-Mcsorley, an expert in Musculoskeletal & Vestibular Injuries, says, "These shoes have firm heels which provide adequate support to keep your feet in an optimal position. The pair also provides ample cushioning and support to protect your feet and ankles and help you maintain good gait).
Pros
Lightweight
Shockproof
Padded collar
Has elastic cuffs
Made of durable material
Cons
Not suitable for slippery surfaces
Price at the time of publication: $46.99
Looking for comfortable and lightweight sneakers? Well, try out these relaxed fit shoes with memory foam by Akk. With the breathable fabric, it gives ample ventilation to your feet, ensuring optimal comfort and softness all day. With the sole being made of resistant and MD outsole material, it facilitates enough space between feet and ground. It definitely gives you a feeling of walking on clouds!
Pros
Rubber sole
Slip-on feature
Elastic material for flexibility
Ideal for jogging and running
Comfortable insole and outsole
Cons
Price at the time of publication: $43.99
Are you a gym/zumba enthusiast? Well, say hello to these super-stylish women's memory foam shoes by Sperry. The rubber sole offers splendid flexibility and thus, offers you a relaxed fit during jogging, running, and gym sessions. It also absorbs sweat and moisture effectively as it is designed in a vulcanized way that provides enough space between toes and feet.
Pros
Lightweight shoes
Flexible
Durable
Cushioned footbed
Added traction with non-marking outsoles
Cons
Might be slightly difficult to wash/clean
Price at the time of publication: $24.37
If loafers are your go-to type of shoes, we would recommend you to try out these Flat Women shoes by Soda. With the soft and flexible rubber sole, it is ideal for running, jogging, and trekking. What we love the most is its stylish and unique design which gives you a neat and trendy look. When both style and ultimate comfort are ensured, it turns out to be a must-try!
Pros
Stylish
Flexible
Durable
Comfortable
Slip-on canvas
Cons
Might not be easy to clean
Price at the time of publication: $15.02
Looking for a pair of versatile memory foam shoes? Check out this slip on memory foam shoes by FILWO. Made of MD sole, these mesh shoes are soft, lightweight, and offer ample ventilation to your feet. The best part about these well-cushioned shoes is that they are ideal for most purposes like sports, driving, tennis, and athletics. Plus, the memory sole spreads evenly and lowers the pressure on feet, giving you a relaxed fit.
Pros
Durable
Long-lasting
Stretchable
Offers comfort
Suitable for daily use
Sufficient cushioning
Cons
Might not be suitable for people with leg injuries
Price at the time of publication: $21.99
Don't miss out on one of the best memory foam sneakers by JENN ARDOR which comes with multiple benefits! These shoes are made of high-performance material and thus, facilitate comfort and durability. The synthetic rubber sole makes it suitable for gym, sports, hiking, workouts, and casual wear. Plus, it can even make your legs look longer and leaner by adding some height.
Pros
Unisex
Long-lasting
Slip-on design
Suits all outfits
Anti-slippery
Breathable fabrics
Cons
Might not fit smaller feet
Price at the time of publication: $33.99
Always wanted memory foam leather shoes with a comfortable sole? Then, you may want to check out this one by Fila. These white memory foam shoes are made of leather and hence assure high-performance with long-lasting life and durability. The synthetic sole along with the mesh overlays provides you with a comfortable and relaxed wear throughout the day. Lalitha Bhowani-Mcsorley, an expert in Musculoskeletal & Vestibular Injuries, recommends this product saying, "These shoes are the best for nurses. They are easy to clean, lightweight and provide great support. The premium arch support helps to reduce strain on the foot by providing cushioning around the metatarsal joints, which can help reduce the risk of common foot injuries such as plantar fasciitis." These athletic shoes with memory foam are definitely worth a try for anyone who needs to walk or stand for long periods! This video is an honest review of the product from a knowledgeable YouTuber.
Pros
Anti-slippery
Flexible rubber outsole
Breathability
Well-cushioned heel
Laces for front closure
Cons
The edges might be slightly jammed.
Price at the time of publication: $49.65
Now that you've been through our list of amazing memory foam shoes, here's a buying guide that will help you pick the one that suits you.
How To Choose The Best Memory Foam Shoes
These days, shoes come with padded collars that offer extra ankle support. Padded collars are attached to the upper shoe section and sometimes even above the upper section of the shoe. If you like added support, padded collars are a feature that you should look for.
Whether running, walking, or simply wearing shoes to work, we spend a lot of time in shoes and if they're not made from breathable material, your feet will soon get sweaty and your shoes might develop an odor over time. Shoes made from breathable material give your feet the room to breathe and keep your feet dry.
Thick memory foam is yet another feature to look for if you need added support. Your feet will easily mould to the shape of the shoe and this keeps your feet protected from shoe bites. This is again an important feature to look for if you spend a lot of time in shoes and wear them often.
Why Trust StyleCraze?
The author, Shreya Vishwanathan, is a fitness and health enthusiast who is a big fan of memory foam shoes. For this article, she has extensively researched and scrolled through hundreds of reviews posted online to come up with a list of the best memory foam shoes. These shoes are super flexible and support those with flat feet as well. Moreover, they are durable and go perfectly with casual wear, too.
Frequently Asked Questions
How long do memory foam shoes last?
Most memory foam shoes last from 6 months to a year.
Do memory foam shoes help plantar fasciitis?
Yes, memory foam shoes are the best choice for plantar fasciitis.
Are memory foam shoes good for diabetics?
Yes, it is advisable to opt for a memory foam shoe instead of flip flops or high heels if you are a diabetic.
How to clean memory foam shoes?
Wiping down the dirt from the shoes with lukewarm water and any laundry detergent of your choice would be sufficient to maintain your shoes clean and tidy.
Are memory foam shoe slip resistant?
Most of the memory foam shoes are also made slip-resistant to ensure stability. You can look for a soft rubber outsole.
Are Skechers memory foam good for your feet?
Yes, Skechers memory foam is good for the feet as it absorbs shock and offers comfortable cushioning to the feet.
Are memory foam shoes good for foot pain?
Yes, memory foam shoes are good for foot pain as they help distribute your body weight evenly across the entire feet and reduce pressure on your heels or soles. They also cushion your feet while you perform activities.
How do I stop my memory foam shoes from smelling?
For an at-home DIY solution, sprinkle some baking soda inside the shoe. You can also invest in foot deodorizer balls and powders to reduce the foul odor.
Is memory foam good for heels?
Yes, memory foam is good for heels as they provide support and cushion to the feet and keep you comfortable all day.
Recommended Articles