13 Best Milk_Shake Hair Products For Healthy Locks – 2023
You absolutely cannot miss out on the hair care benefits that this brand promises.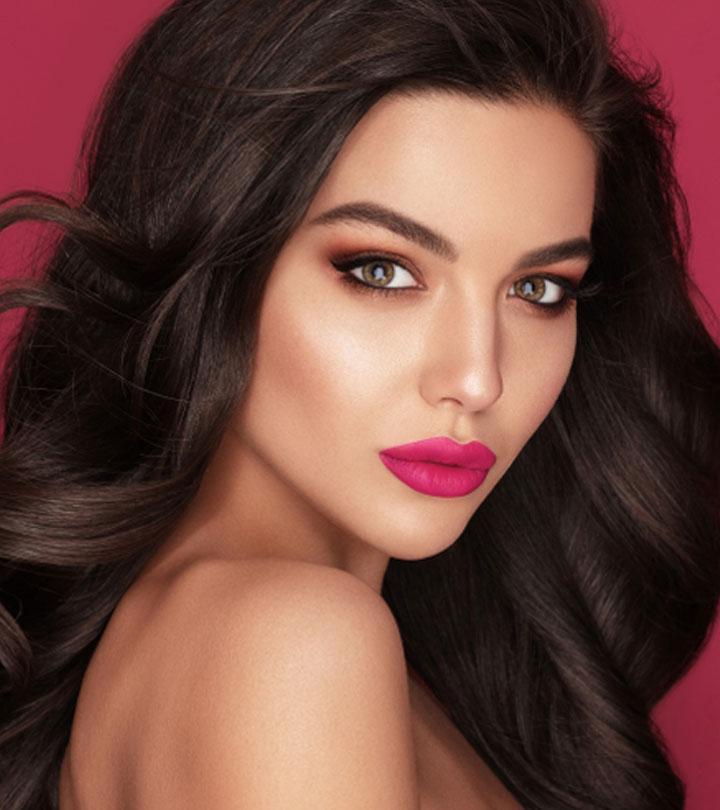 If you visit the salon for hair styling often, you must have come across milk_shake hair products at least once. It is a brand well known across the world for its professional haircare treatments and solutions. What makes this premium line of products stand apart, is their unique formulation. Every milk_shake hair product is enriched with the richness of milk protein that helps nourish your hair from within. When you opt for a milk_shake hair product, you not only choose a trusted brand, but also choose the best nourishing formula for your hair strands.
While there are many options to choose from, selecting the right product for your hair type and concern would make all the difference. There are a variety of milk_shake shampoos, conditioners, leave in masks and treatments to address and resolve your hair woes. To make it easy for you, we have enlisted the top 13 milk_shake hair products for you to choose from.
13 Best milk_shake Hair Products – Our Top Picks
Has your hair lost its luster and moisture, making it look damaged? Worry no more! This milk_shake leave-in conditioner can help you fix damaged hair by nourishing it, while keeping your hair color intact. You can run your comb through your tresses without tugging or pulling as you use this milk_shake hair product on your clean, wet hair. Prepared with milk protein, papaya extracts, sunflower, honey, strawberry, and special silicone hydrating and conditioning agents, this haircare product detangles and hydrates hair. It works well on all hair types and strengthens your locks. To get a better understanding of the product, you can check out this video on YouTube.
Pros
Detangles
Adds shine
Moisturizes
Enriched with vitamin E
Suitable for all hair types
Cons
Some may find the scent too strong.
Price at the time of publication: $23.5
Fight pollution that damages your hair texture and beauty with this milk_shake hair product for blonde hair. This wonder shampoo cleanses the scalp and hair to restore shine and softness. Formulated with natural ingredients such as milk protein, vitamin-rich blueberries, violet pigment, and extracts of raspberry and strawberry, it can be used every day to counteract the yellow tones of your hair. It strengthens your locks and repairs any damage to boost the volume of your mane. Check out the review of this product for more information.
Pros
Nourishing
Gentle formula
Neutralizes yellow tones
Offers quick results
Cons
May not be suitable for extremely dry hair
Price at the time of publication: $25.5
Does your hair look less vibrant from constant exposure to UV radiation? Try this leave-in hair treatment for all hair types and get 12 benefits from 1 formula. It protects the hair from UV radiation and imparts impressive frizz control and detangling qualities. It is enriched with organic murumuru butter extracts and is rich in fatty acids, which moisturize and rejuvenate the hair and scalp. Other noteworthy benefits of this milk_shake lifestyle hair product include protection from heat and split ends, increased volume and shine, and smoother curls. If you want to know more about the benefits of this product, check out this quick review on YouTube.
Pros
Repairs hair damage
Suitable for all hair types
Makes the hair soft and silky
Moisturizes
Cons
Price at the time of publication: $25.5
Treat your hair with this no-rinse milk_shake hair conditioner and say hello to soft and hydrated strands. This leave-in conditioner with a creamy foam formula adds life to your tresses and makes your hair care routine simpler and hassle-free. The milk protein, sunflower seed extract, soy, coconut, and yogurt powder ensure enhanced volume and elasticity without compromising your hair color. It prevents frizz and nourishes your hair, as the sweet scent of milk lingers on. If these are not reasons enough, it also packs vitality and long-lasting shine, which are every girl's dream.
Pros
Color-safe
Hydrates
Nourishing formula
Lightweight
Prevents static electricity
Restructures hair
Cons
May not be suitable for oil-prone hair
Price at the time of publication: $24.5
Are you tired of trying hair care products that fail to retain your hair color despite the bold claims? Fret not. This milks_hake hair product for color-treated hair is the elixir your hair yearns for. Thanks to its proprietary Integrity 41 formula that helps maintain hair color. Infused with natural milk proteins, sunflower seed extract, wheat, soy, and coconut, it repairs, moisturizes, and conditions your hair, making it softer and smoother. This milk_shake hair product for color treated hair also gives your hair a beautiful luster while working on the elasticity of each strand for robust and healthier tresses. It can be used every day along with the milk_shake color maintainer conditioner for optimized results.
Pros
Enhances vitality
Adds shine
Volumizes
Soothes the scalp
Hydrates
Cons
Some may find the scent strong.
Price at the time of publication: $54
There aren't too many options when it comes to hair care products designed specifically for color-treated hair. milk_shake hears you and brings this amazing solution to condition colored hair without fading its luster. This milk_shake hair product for color treated hair is uniquely formulated to counteract unwelcomed yellow, golden, or brassy tones that gradually take over white, grey, and blond hues of colored hair. It contains milk proteins, organic fruit extracts, and Integrity 41 ingredients that enrich the hair with antioxidants that moisturize the hair and bring them back to life.
Pros
Ideal for color-treated hair
Moisturizes
Makes hair soft and smooth
Retains the shine of hair
Cons
May not repair brittle hair
Price at the time of publication: $27.5
This no-rinse creamy formula pampers blond hair by hydrating and smoothing it. It neutralizes the yellow tones that crop up due to exposure to environmental aggressors and frequent washing. This conditioning cream is a blend of special violet pigment and organic raspberry, blueberry, strawberry extracts, milk proteins, and Integrity 41 that protect your hair color from fading. It can boost the volume of your hair and improve its elasticity while repairing any damage.
Pros
No-rinse formula
Detangles hair
Deep conditioning properties
Neutralizes yellow tones
Cons
May not suit all hair types
Price at the time of publication: $25.5
Fight frizz and reveal healthy, lustrous hair with this milk_shake hair treatment. It is a nutrifying blend of milk_shake signature ingredients like organic murumuru butter and milk proteins to prevent frizz by providing deep moisturizing treatment to your hair. It is rich in vitamin A and revitalizes the hair from the roots to the ends. Formulated specifically for damaged hair, it replenishes your hair with moisture while restoring its natural shine. Say yes to this nutrient-rich formula to breathe new life into your hair.
Pros
Eliminates frizz
Repairs damaged hair
Keeps hair color intact
Restores strength of hair
Seals the hair cuticle
Cons
Contains artificial fragrance
Price at the time of publication: $15
The best way to counter the dullness of the hair is to use a cleanser that delivers nourishing properties. Try this milk_shake hair growth product that fortifies the hair with natural ingredients such as milk proteins, argan and coconut extracts, and organic murumuru butter rich in fatty acids. Vitamin A in this hair care potion helps repair damage and strengthens the hair from the inside out. This salt and sulfate-free formula is ideal for everyday gentle cleansing to provide nourishment to your hair.
Pros
Fights frizz
Repairing formula
Volumizing qualities
Makes the hair soft
Cons
May not be suitable for extremely dry hair
Price at the time of publication: $25.5
If you are on the lookout for a product that instantly adds shine and body to your hair, this is the oil that your hair needs. This argan oil conditions the hair in no time and makes it stronger, healthier, and voluminous. The milk_shake hair treatment infused with argania spinosa kernel oil is created exclusively for frizzy and coarse hair, but suits all hair types. Use a few drops of this nourishing argan oil, and the styling your hair will be a piece of cake.
Pros
Adds radiance
Conditions and nourishes
Restores hair strength
Suitable for all hair types
Cons
The scent may be intense for some.
Price at the time of publication: $31.5
Yet another restorative oil from the line, the milk_shake Integrity Incredible Oil is a special formula for split ends. This milk_shake hair growth product can help you repair and prevent split ends with its organic murumuru butter extracts. It also protects the hair from damage caused by heat from styling equipment. Since hair with split ends is prone to dryness, it helps restore the moisture balance while protecting your hair. Give this oil a try to make combing and styling your hair less of a hassle.
Pros
Enriched with vitamin E
Conditions
Moisturizes
Protects hair from damage
Cons
May not fight extreme frizz
If you're looking for some serious frizz-taming benefits, this glistening spray from milk_shake won't disappoint you. It is a healthy blend of date seed and grapefruit extracts, honey, Abyssinian oil, and a mix of conditioning volatile silicones that help condition and moisturize your hair. Spritz this no-frizz spray lightly, about 8 inches away, after you style your hair, and get rid of static electricity and frizz.
Pros
Eliminates frizz
Moisturizes
Eliminates static electricity
Makes hair smooth and shiny
Volumizes
Increases elasticity
Cons
May weigh down oil-prone hair
Price at the time of publication: $23
Want your hair to like you just walked out of a salon? Try this milk mask from milk_shake. This hair treatment adds strength and shine to your hair with its rich restructuring formula and Integrity 41 ingredients. It is infused with milk proteins, avocado, rice oils, honey, fruit extracts, and vitamin E that help volumize and hydrate the hair, all while retaining the color. It moisturizes the hair without weighing it down and has a sweet and subtle milk-like fragrance. For optimal results, apply it to clean and damp hair and let it rest for 3 to 4 minutes before you comb through your hair and wash it off.
Pros
Strengthens hair
Adds volume
Pleasant scent
Color-safe
Cons
Price at the time of publication: $23.5
These are some of the best milk_shake lifestyle hair products that are testified by fantastic reviews from loyal buyers. Let's move on to our next segment that is a comprehensive buying guide to help you pick the right product according to your hair type.
How To Choose milk_shake Hair Products?
If your hair requires frequent washing, you can buy a set of milk_shake Daily Shampoo and Conditioner that are gentle for day-to-day use. The milk proteins and apple juice in this combination of gentle shampoo and conditioner moisturize and protect your hair while keeping the hair color intact. They're also paraben and sulfate-free.
You can buy milk_shake Color Care if you are looking for a hair care treatment for color-treated hair. The milk_shake Color Maintainer Shampoo and Conditioner prevent discoloration with their Integrity 41 formula and cleanse, repair, and detangle hair. You can also opt for milk_shake Repairing Hair Treatment for healthy and vibrant hair.
You can try curly hair-specific products such as milk_shake Curl Passion Shampoo, mask, and integrity murumuru butter if you're trying to care for your curls. These products contain coconut oil, sugars, grapefruit, apple, and peach extracts that help prevent frizz and give way to well-defined, beautiful spirals.
To eliminate frizz, you can choose from milk_shake's No Frizz range of products like Glistening Treatment, Glistening Milk, Glistening Serum, and spray. These products are suitable for all hair types to fight frizz and make hair-styling easier by keeping frizz at bay. These products are enriched with ingredients like date seed and abyssinian oil for optimal hydration and retaining moisture.
It is equally crucial to use milk_shake hair products the right way as it is to pick the right product. We're here with a brief guide on how you should use different milk_shake products for optimal results.
How To Use milk_shake Products?
Milk_shake shampoos can be used pretty much like any regular shampoo. Apply the shampoo to your wet hair, distribute it evenly, massage your scalp, and rinse the shampoo off. Following this step, you can apply the milk_shake conditioner for manageable hair. All you need to do is apply the conditioner to clean and damp hair and massage. Leave it for about 5 minutes, and rinse it off thoroughly.
Though most shampoos and conditioners have a similar application, we recommend you read the product label and follow the instructions provided on it. Some products like the milk_shake whipped cream have a no-rinse formula, which means you can apply it to wet hair and brush through without rinsing.
Why Trust StyleCraze?
The author of this article, Kirtana Divakar, is a hair care fanatic. She conducted hours of extensive research to pick the best milk_shake hair products for healthy locks. She also visited the brand website to understand product formulation and checked many reviews online to shortlist the best ones for her readers. These products are designed with the richness of milk protein and help nourish your locks.
Frequently Asked Questions
Are milk_shake hair products natural?
Milk_shake products contain various natural ingredients like milk and yogurt proteins, fruit extracts, and vitamins that strengthen and nourish the hair.
Are milk_shake hair products sulfate-free?
Most milk_shake products are sulfate-free.
How long do you leave milk_shake shampoo in your hair?
You can leave the milk_shake shampoo for about 4 minutes in your damp hair and massage thoroughly before you rinse it off.
How often do I use the milk_shake shampoo?
It is recommended to use the milk_shake shampoo once or twice a week. The brand also has some shampoos like the Color Maintainer Shampoo and the Silver Shine Shampoo that can be used every day.
Are milk_shake hair products gluten-free?
milk_shake does not guarantee that its products are completely gluten-free.
Are milk_shake hair products vegan?
milk_shake hair products are not vegan as most of the products contain cow-based milk proteins and milk-derivatives.
Recommended Articles