15 Best Moisturizing Hand Soaps That You Can Use in 2021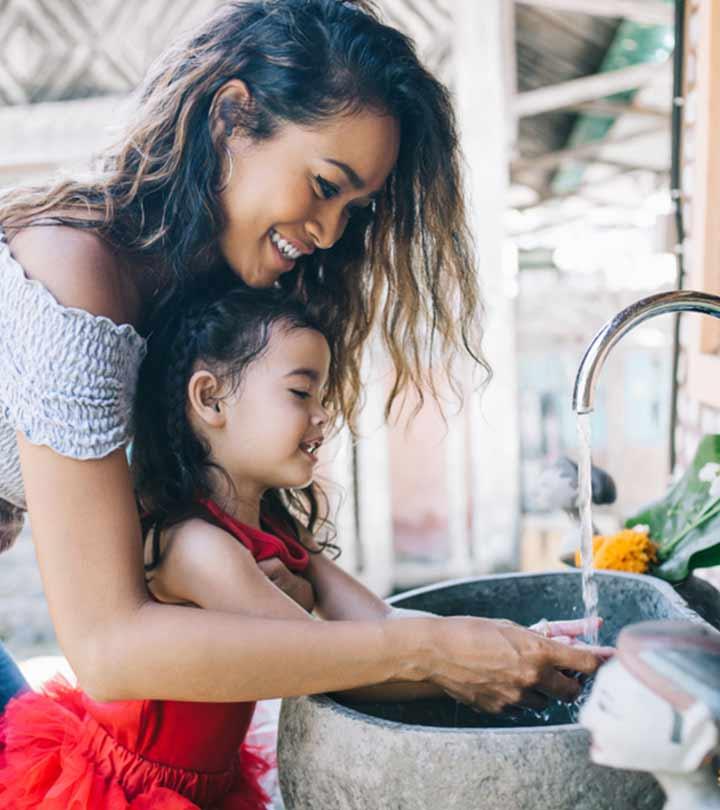 We all need hand soaps in our houses to keep germs at bay. As washing hands multiple times a day, every single day has become essential, dealing with dry and dull skin has become a common issue. Nobody likes rough hands that feel dry and scratchy after every single wash. It is surely frustrating, especially in times when washing hands has become a necessity to wave off harmful germs and infections like Covid 19. This is where moisturizing hand soaps come into the picture. Liquid hand soaps are now more powerful and enriched with natural ingredients to make your hands clean, smooth, and moisturized.
Finding the best hand soap out of a million options is sure a tough task. After all, you need to have an effective moisturizer that cleans your skin and removes microbial organisms, along with dirt and dust. It also needs to maintain the moisture in your hands to prevent dryness and dullness. Consistent dryness can lead to skin issues like eczema. So, it is important to choose a hand soap wisely. Take a look at our list of the 15 best moisturizing hand soaps and get yourself one today.
15 Best Moisturizing Hand Soaps Worth Using in 2021
The Everyone Hand Soap is a great organic herbal blend that cleanses the skin deeply. It is a blend of calendula, chamomile, aloe vera, and white tea extracts. These herbs are gentle on the skin. This antibacterial moisturizing hand soap also contains a coconut cleanser along with vitamins E and B5 for mild cleansing and intense moisturization. It is scented with essential oils which leave your hands refreshed every single time. The scent is particularly a blend of lemon and mandarin orange. Using this citrus moisturizing hand soap is very simple. Just rub your hands together, and you can see foamy bubbles forming. Rinse after a few seconds, and you have squeaky clean hands. 
Pros
Cruelty-free
GMO-free
Free from triclosan
Free from synthetic fragrances
Cons
Fragrance doesn't last long
When looking for the best moisturizing hand soaps, choose this plant-powered liquid handwash. It has a thick consistency and feels smooth on the skin. The formula contains nourishing ingredients like vitamin E, aloe vera, and sea salt and nourishes skin along with deep cleaning it. Loaded with lavender and vanilla, it smells refreshing. This hand soap leaves the skin moisturized and removes dirt properly. Rinse your hands with water and apply a small amount of this hand soap to your skin. Rub hands for almost 20 seconds and rinse thoroughly. 
Pros
Plant-based formula
Hypoallergenic
Vegan
Gluten-free
Cons
While looking for an effective foaming hand soap that feels silky soft, choose this one from Softsoap. It is made of aloe vera that leaves your hands feeling smooth and supple. This rich lathering hand soap is gentle on the skin and removes grime, dirt, and bacteria effectively. It has a light and fresh aloe scent. The hand soap retains natural moisture and is tender on the skin. Apply it just like a regular hand wash and get clean skin. 
Pros
Paraben-free
Hydrating formula
Suits sensitive skin
Pleasant fragrance
Cons
Fragrance might feel very light to some
The Seventh Generation Free & Clean Hand Soap is made of a bio-based formula, which is gentle on your hands. It is made for sensitive skin and does not dry out the skin. Along with great consistency, it is kind and doesn't irritate the skin. The scent is made entirely of essential oils and botanical ingredients. This hand soap is one of the best moisturizing hand soaps and suits the skin of both kids and adults. 
Pros
No artificial fragrance
No chlorine
No triclosan
No dyes
Cons
Slightly strong for sensitive skin
Enriched with vitamin E, botanical extracts, tea tree essential oil, and peppermint oil, this hand wash is highly nourishing for the skin. Vitamin E and botanical extracts are gentle for the skin whereas peppermint oil works at removing microbial germs. It has many layers of ingredients for effective cleansing and deep care of the skin. This premium formula is safe to use on the skin and is also suitable for children. For those who insist on frequent handwashing, this is the ideal moisturizing hand soap. 
Pros
Paraben-free formula
No artificial color
Gentle cleansing
Suitable for all types of skin
Cons
Smell might be a little strong for some 
The Tom's Of Maine Moisturizing Prebiotic Natural Hand Soap is formulated to promote good bacteria and keep the skin healthy. Bad bacteria usually grow easily and cause odor. With the use of prebiotics, this hand soap reduces the growth of bad bacteria and eliminates bad odor. It is super nourishing and helps in sealing the skin's natural moisture. The hand soap does its job of cleansing the skin really well and is accompanied by a mild scent. You can find this product in several fragrant variations like lavender, peppermint, soft rose, orange, and fresh apple. 
Pros
No artificial colors
Cruelty-free
Does not contain sulfates
No added preservatives
Cons
You may require a lot of products for sufficient lather.
The Botanic Hearth Tea Tree Hand Soap is loaded with the goodness of aloe vera and glycerine along with tea tree essential oil. Tea tree essential oil is known for its fantastic cleansing properties that help keep your hands clean. Aloe vera, on the other hand, does the job of keeping your hands soft and smooth while lycerine locks in the natural moisture in your skin. This liquid hand soap helps maintain cleanliness without drying the skin out. It smells fresh and earthy. With the regular use of this tea tree oil hand soap, you can bid goodbye to germs and enjoy clean skin.
Pros
No artificial colors
No parabens
Mild formula
Suits all skin types
Cons
Some may find the scent overpowering
The Live Clean Argan Oil Liquid Hand Soap is great nourishing hand soap. Formulated with Moroccan argan oil, olive oil, and grapeseed oil, it is highly nourishing and keeps the skin soft. Argan oil and olive are known for its intense moisturization and soothing quality. This hand soap does a pretty decent job at cleaning hands, removing dirt, and washing off the germs. It is mild hand soap and can be used on a regular basis. 
Pros
Plant-based formula
Free from sulfates
Hydrating formula
Petroleum-free
Cons
Fragrance might be slightly unpleasant
This aloe vera hand soap contains nourishing ingredients that keep the skin soft and smooth. These natural ingredients include aloe vera, mint, and tree tea. All these ingredients are highly rejuvenating for the skin and soothe the skin from itching and dryness. Altogether these ingredients are also useful for removing dirt and impurities leading to clean skin. It has a refreshing scent that keeps your hands well-scented after every wash. The formula of this hand soap is quite gentle on the skin and can be used for frequent hand washes.
Pros
Cruelty-free
Nourishing formula
Soothing formula
Works for all skin types
Cons
Some may not like the smell of coconut
The C.O. Bigelow Lemon Hand Wash is a unique hand soap that not just helps in cleaning skin but also brightens skin. It is loaded with skin-brightening lemon extracts. The composition is highly nourishing due to the presence of moisture-rich ingredients. It also contains lemon oil and vitamin C that keeps the hand soft, supple, and deeply moisturized. Its ultra-rich lathering formula cleanses the skin with just a little use of the product. This lemon moisturizing hand soap is highly preferred because of its pleasant fragrance that lasts long.
Pros
Lathers easily
Wonderful scent
Moisture-rich ingredients
Suits all types of skin
Cons
Maple Holistics Tea Tree Peppermint Hand Soap is an effective hand soap for deep cleansing. It is infused with natural extracts like tea trees and peppermint that work towards removing microbial germs. Since the formula is natural, it is super gentle on the skin. This moisturizing foaming hand soap has a refreshing smell that keeps your hand beautifully fragranced. The formula doesn't rip off the natural oils from the skin and keeps the skin soft.
Pros
Natural formula
Hypoallergenic
Cruelty-free formula
Hydrating properties
Cons
Slightly expensive for the quantity provided
Are you looking for an intensive moisturizing hand soap that keeps your skin fresh and nourished? If yes, this hand soap will suit your needs. It is infused with glycerine, lanolin oil, and mineral oil that keeps your skin really soft and tackles dryness. It comes with a sweet almond scent that stays long. The best part of this hand soap is its balanced pH formula that is good for the skin and works for all skin types. Use this moisturizing hand soap for sensitive skin
with water and rub for a few seconds. Rinse with water and you are good to go. 
Pros
Gentle formula
Great scent
Leaves skin soft
No-fuss involved
Cons
Too much product is required
Whether you are washing your hands once, twice, or multiple times, using a natural hand soap that moisturizes and cleanses well is important. One such natural hand soap is this one from J.R Watkins. It comes in a gel formula and leaves skin feeling smooth and thoroughly cleansed at the same time. This cruelty-free moisturizing hand soap is loaded with a beautiful fragrance that makes cleaning hands a pleasant experience. Formulated with glycerine, grapefruit oil, aloe vera, and green tea extracts, this is the best hand soap for dry skin. It is known for its hydrating qualities and deep nourishment. 
Pros
Cruelty-free
Relaxing fragrance
Leaves skin smooth
Plant-based ingredients
Cons
The Soapbox store brings you a moisturizing soap that works well for dry skin. It is made with natural ingredients like coconut, aloe vera, shea butter, and sandalwood to keep the skin clean and moisturized. Coconut has intense moisturizing qualities and sandalwood keeps the skin smooth. The unique blend of this hand soap is perfect for cleaning dry skin. This shea butter hand soap creates a thick lather and locks in moisture to keep your hands fresh and clean. 
Pros
Suits all types of skin
For both men and women
Vegan
Free from chemicals
Cons
Dove is known for its hydrating skincare and haircare products. In fact, this hand soap from Dove is made of 1/4th moisturizing cream that helps to keep the skin nourished. It does not make your hands dry because of this intense moisturizing formula and is very kind to the skin. When looking for a hand soap that can be trusted for its quality, this has to be the one. This Dove hand soap makes your skin feel smooth even after multiple washes and suits everyone.
Pros
Nourishing formula
Can be used daily
Suits dry skin
Lathers well 
Cons
Slightly overwhelming fragrance
These are the best options of hand soaps. The formula of all these hand soaps is gentle and worth trying. Hope this article clears all your doubts, and you get to choose a good hand soap for your home. But before purchasing a hand soap, head on to these points that can help you in your purchase.
How To Choose Best Moisturizing Hand Soap?
Read the points given below to choose the best moisturizing soap easily-
Good moisturizing hand soap is one that is gentle on the skin. So look for natural ingredients in a hand soap before making the purchase. Ingredients like sweet almond oil, aloe, shea butter, argan oil, coconut oil are highly nourishing. If the products contain any of these, you are making a good purchase. Also, avoid products that contain paraben, sulfates,  triclosan, propylene glycol, triclocarban, and artificial colorants.
Fragrance plays an important role in hand soap. Overwhelming fragrances can keep you from washing your hands or can irritate you. Thus, it is always a good option to choose a hand soap that has a mild or gentle fragrance. Options like Jergens, Seventh Generation, and Puracy have great refreshing fragrances.
Hand soap is a product that is frequently used on a daily basis. It is needed in both kitchens and bathrooms. So, price has to be a factor while making the purchase. Make sure you choose a product that is pocket-friendly but comes with great quality like Dove hand soap. 
Cleaning hands is a necessity and choosing the best hand soap makes this frequent activity easy on your skin. After all, cleaning of hands is in everybody's interest and one must not skip this activity. In fact, to counter infections and lead a healthy life, getting your hands on effective hand soap is important. We have tried to include all the aspects of good hand soap in this article. From prices to qualities, everything is listed here in a precise manner. You just need to choose the option that specifically suits your needs to keep your hands clean.
Frequently Asked Questions
Does Moisturizing Hand Soap Work?
Yes, moisturizing hand soaps work and keep hands soft.
Does Moisturizing Hand Soap Kill Germs?
Yes, moisturizing hand soaps kill germs.
Does Foaming Hand Soap Kill Germs?
Yes, foaming hand soaps help kill germs. But not all germs can be killed by such hand soaps.
Is Antimicrobial Soap Better Than Antibacterial?
Yes, antimicrobial soaps are better than antibacterial soaps. Antibacterial soaps prevent the growth of bacteria, fungi, etc. whereas antimicrobial soaps are effective at cleaning all micro-organisms.
Are Bath And Body Works Hand Soaps Antibacterial?
No, Bath and Body Works hand soaps are not antibacterial but surely are effective in killing germs.
Is Softsoap Moisturizing Hand Soap Antibacterial?
Yes, Softsoap moisturizing hand soaps are antibacterial.
Recommended Articles
The following two tabs change content below.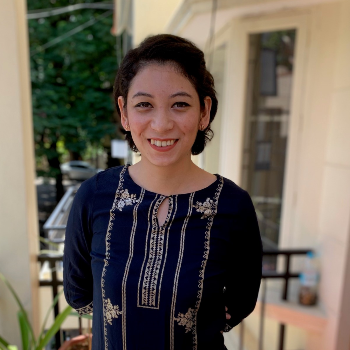 Sneha Manandhar holds a Master's degree in English from the University of Pune. She has previously worked with media and publication houses in varied capacities as a lifestyle writer, an editor, a copywriter, and a translator. She reviews beauty, skin care, and wellness products from specialized curated lists. She believes that SEO-driven content is the present and the future and keeps herself busy by dabbling in SEO-related tools and honing her editing skills.