The 9 Best Moka Pots And Buying Guide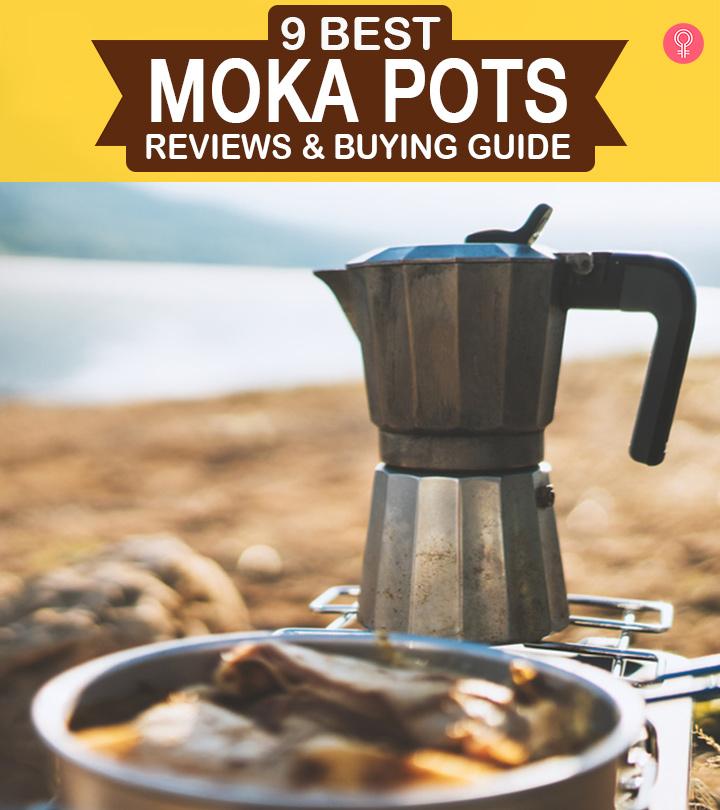 If you like your coffee rich, smooth, and strong, get a moka pot. This humble stovetop espresso maker was invented in Italy in 1933, and since then, it has dramatically influenced the coffee culture worldwide.
A moka pot is kept on a stove and uses a pressurized brewing technique to brew a strong espresso-like coffee shot. It is easy to use and affordable. If you are looking for an easy way to prepare espresso-like coffee at home, scroll down and check out our list of the 9 best moka pots and take your pick!
9 Best Moka Pots To Try
The Bialetti Express Moka Pot is made of high quality polished aluminum. This stylish moka pot has a unique octagon shape that adds to its beauty. It brews up to nine cups of coffee within a few minutes. The moka pot has a comfortable grip knob, a flip-up top, along with a side pour spout, and a cool-to-touch black plastic handle.
Wash this device with warm water or by hand as it is not dishwasher-safe. The aluminum-silver finish can get damaged when washed in a dishwasher.
Specifications
Dimensions: 4.00 x 6.00 x 9.00 inches
Weight: 2.2 pounds
Material: Aluminium
Pros
Easy to clean
Lightweight
Durable
Cons
The GROSCHE Milano Stovetop Espresso Maker brews three cups of espresso at once. This moka pot is made of food-grade anodized aluminum and can be used on gas, camping, and electric stoves.
This modern-looking moka pot has a large-sized rubber-coated handle that sits away from the body to prevent heat transmission. It also has a burn guard for a comfortable grip and to protect your fingers from burning. It is easy to use and wash. Use your hands or a dry cloth to wash it. This moka pot is not dishwasher-safe.
Specifications
Dimensions: 5.75 x 3.75 x 6 inches
Weight: 0.98 pounds
Material: Aluminum
Pros
Rubber coated handle
Minimum heat transmission
Lightweight
Made of food-grade material
Easy to clean
Includes warranty
Sturdy
Cons
The DELONGHI EMK6 can brew up to six cups of authentic and rich espresso. It is made of high-quality, durable aluminum and comes with a transparent coffee container that lets you monitor the brewing process. The auto-shutoff feature prevents overflow and keeps the coffee warm for half an hour.
The moka pot has a cordless operation, is portable, and comes with a removable base. The LED on-off indicator notifies you when the unit is in use. This pot is equipped with a pressurized safety value to ensure safety.
Specifications
Dimensions: 10.4 x 8.1 x 5.5 inches
Weight: 2 pounds
Material: Aluminum
Pros
Two-level safety feature
Auto switch-off
Keeps coffee hot for up to 30 minutes
No burning
No overflowing
Cons
The Cuisinox Roma Stovetop Moka Espresso Maker features a thick gauge of stainless steel with a reflective mirror finish and induction base, making it suitable for all cooking surfaces. This easy-to-use device brews rich and flavorful coffee within a few minutes. It comes in three different sizes that brew 4-10 cups of espresso, depending on the size you pick. The product comes with one extra gasket and reducer that lets you adjust the espresso quantity.
Specifications
Dimensions: 7 x 7 x 10 inches
Weight: 3.04 pounds
Material: Stainless steel
Pros
Includes extra gasket
Comes with an extra reducer
Adjustable capacity
Durable
Easy to clean
Easy to maintain
Cons
The Alessi MDL02/6 B "Pulcina" Stove Top Moka Pot comes with a boiler or heater that stops dispensing the coffee before it gets a bitter aftertaste, helping to enhance the taste and aroma. The V-shaped spout prevents spillage while pouring. This stovetop coffee maker has a unique and standout design to enhance the organoleptic attributes of coffee. The classic black handle and red-colored plastic knob complement the overall look of the machine.
Specifications
Dimensions: 4.8 x 10.24 x 4.8 inches
Weight: 2.21 pounds
Material: Aluminum
Pros
Anti-spilling
No bitter aftertaste
Easy to clean
Easy to maintain
Cons
Not dishwasher-safe
Not compatible with induction stoves
The bonVIVO Intenca Stovetop Espresso Maker is a stylish espresso machine made of stainless steel with a chrome finish. It brews six cups of flavorful and aromatic coffee in one go and is easy to use. You can also use it as a percolator coffee pot and a Cuban coffee maker to brew sweet-tasting traditional coffee. All you have to do is fill water in the base, pour ground coffee, fix the top, and brew your cuppa.
Specifications
Dimensions: 9.29 x 5.43 x 3.94 inches
Weight: 2.05 pounds
Material: Stainless steel
Pros
Elegant design
Can double as a Cuban coffee maker
Easy to use
Easy to maintain
Durable
Comes with warranty
Cons
The chrome finish may wear off.
The Godmorn Stovetop Espresso Maker is made with food-grade stainless steel and is anti-rust and anti-corrosion. This elegant moka pot can make six cups of espresso in just five minutes. The extraction pot hole is made of high-quality material that ensures no coffee ground leakage to give you a mellow flavored coffee.
It is compatible with different stovetops, including ceramic furnaces, electric furnaces, gas stoves, and alcohol furnaces. The moka pot comes with a long-lasting silicone ring and three-ring precision thread to ensure proper sealing. Its insulated handle has a curved design to ensure easy handling.
Specifications
Dimensions: 8.07 x 4.92 x 3.94 inches
Weight: 1.3 pounds
Material: Stainless steel
Pros
Safe to use
Durable
Dishwasher-safe
Anti-rust
Anti-corrosion
Cons
May leak around the seals.
The Bialetti Venus Induction Espresso Maker can prepare up to four cups of rich and fine Italian style espresso coffee. This sleek, ergonomically designed moka pot has a heat-resistant handle and a thumb action lid opener, making it easy to use and handle. It has a unique eight-sided shape that allows even heat distribution to enhance the aroma of the coffee. This moka pot is easy to clean and dishwasher-safe.
Specifications
Dimensions: 4.72 x 3.54 x 6.1 inches
Weight: 1.3 pounds
Material: Glossy aluminum and Nylon
Pros
Easy to clean
Easy to maintain
Durable
Ergonomic design 
Cons
Not compatible with induction
The Alessi Espresso Maker has an 18/10 pure stainless steel body designed by the German industrial designer, Richard Sapper. This 9090 original design moka pot has a truncated cone shape and a wide base for maximum and even heat distribution. It has an anti-drip spout with a lever lock that makes it super easy to operate. This moka pot brews six full cups of espresso (0.1 pound cups) and is easy to clean.
Specifications
Dimensions: 4.92 x 8.07 x 4.92 inches
Weight: 2.01 pounds
Material: Stainless steel
Pros
Works on induction stoves
Easy handling
Easy maintenance
Wide base for even heating
Durable
Cons
These are the 9 best moka pots that you can buy online. But, before buying one, consider the following points to ensure you are getting the right product.
Things To Consider Before Buying A Moka Pot
Moka pots are made of either stainless steel or aluminum. Aluminum is a porous metal that allows the coffee and oil particles to get stuck in the body, spoiling the taste of your coffee. Aluminum moka pots are not easy to clean and are prone to corrosion and rust. On the other hand, stainless steel moka pots are non-porous and easy to clean. They are dishwasher-safe and corrosion and rust-resistant, making them a durable option.
Stainless steel moka pots work on any type of stovetops. In contrast, aluminum moka pots are not compatible with all stovetops. Make sure to check the compatibility of the moka pot and your stovetop before buying.
Moka pots come in different sizes and can brew 2-10 cups of brew. Pick one depending on your requirements and the average number of espresso shots you might need in a day.
If you are wondering how exactly a moka pot works, check out the next section.
How Does A Moka Pot Work?
A moka pot works by passing hot water through coffee grounds. When you place the unit on the stove, the water in the moka pot heats up and generates steam. This steam increases the pressure in the bottom chamber of the moka pot and forces the water upward to a filter basket that holds the coffee grounds. This brew then travels to the top chamber, where it can be stored and poured as required.
How To Use A Moka Pot
Step 1: Preheat the water.
Step 2: Grind the coffee beans as fine as salt.
Step 3: Fill the base of the moka pot with hot water.
Step 4: Pour coffee powder into the coffee basket and screw it to the base.
Step 5: Place the moka pot on the stove. Keep the lid open.
Step 6: Wait until you see a rich brown stream coming out.
Step 7: Once the stream gets lighter, put the lid on.
Step 8: Take it off from the stove and run under cold water to stop extraction.
Step 9: Once the coffee stops bubbling, pour it into cups.
Coffee brewed in moka pots is flavorful and aromatic. It is easy to use and perfect for home use. If you prefer rich and heavy-bodied coffee, scroll up and pick any of the moka pots from our list. Happy brewing!
Expert's Answers for Readers Questions
What is the difference between moka pot and a fancy espresso machine?
A moka pot is easier to use than a complex espresso machine. While both can brew strong espresso, a moka pot cannot match an espresso machine's consistency, quality, and control.
Are moka pots dangerous?
Moka pots have a safety valve to manage the pressure inside, and 99% of the time, it works fine. Good quality moka pots do not explode easily.
Which is better – the French press or a moka pot?
It depends on your preference and taste. If you want sharp-tasting and robust coffee, similar to the espresso, moka pot is the best. However, if you prefer more flavorful coffee, go for the French press.
How do you clean a stainless steel moka pot?
Soak the moka pot in a mixture of two parts water and one part vinegar for the entire day. Rinse it with a soft sponge or cloth.
How long do I need to leave my moka pot on the stovetop for brewing?
Ideally, it should not take more than five minutes. Keep the lid open. Once you see the water rushing out through the coffee, remove it from the heat, close the lid and pour.
Recommended Articles
The following two tabs change content below.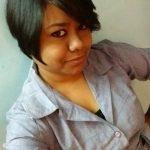 Latest posts by Ramona Sinha (see all)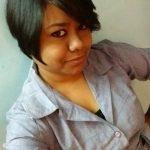 Ramona Sinha
Ramona is a journalist-turned-content writer. She holds a Master's degree in English Literature and has been writing for the digital world for over five years. She specializes in writing for Skin Care. She has done a certificate course titled 'Dermatology: Trip To The Skin', offered by Novosibirsk State University. She believes that beauty begins with a good skin care regimen and is on a mission to eliminate all toxins from her routine. She helps and guides readers in selecting products and ingredients specific to their skin type/issue. When Ramona is not working, her books and passion for music, good food, and traveling keep her busy.