14 Best Mother Of The Groom Dresses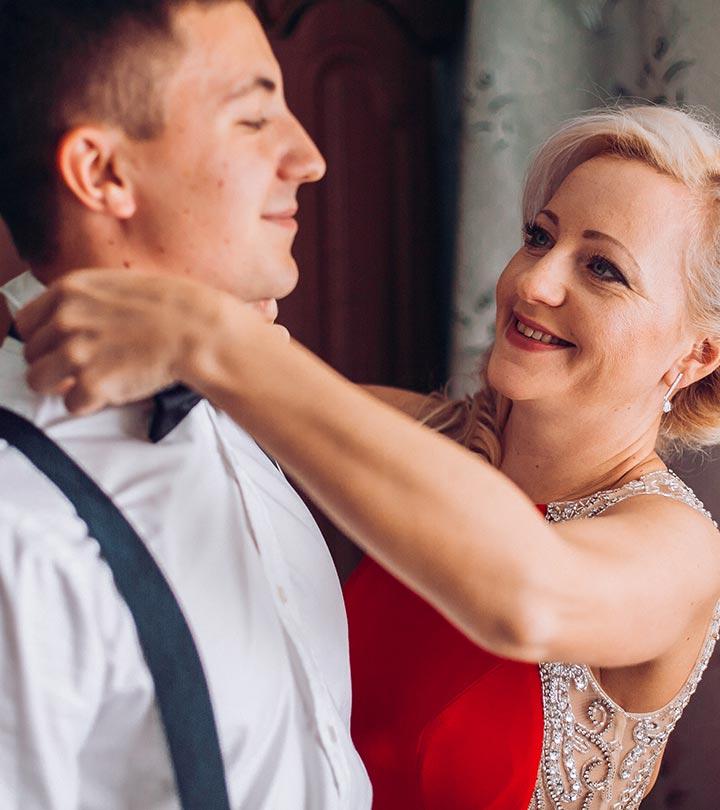 Tradition states that the mother of the bride first chooses a dress, and that's a cue for the mother of the groom. But, these days it's mutual, and we are all shopping like one happy family. Whether you like going by the book or shopping independently, the mother of the groom and bride collections have grown extensively and are quite affordable. There are some flattering and exciting choices out there, ladies, and we have rounded up the best from the lot.
14 Affordable Dresses For The Mother Of The Groom:
Dresses for weddings are getting pretty exciting these days. Whether it is a barn wedding, outdoor wedding, in the summer, or in the fall – there are exciting choices out there for the mother of the groom. Here are 14 outfit ideas that you can check out for style inspiration.
1. Summer Outdoor Wedding Dress
When a wedding takes place in spring, a wedding celebration in the family becomes twice as fun. Muted yellow is an excellent choice of color for such a wedding, and this dress flaunts it perfectly. With an off-shoulder neckline, a dramatic flounce, and a straight hemline, this dress is perfect.
2. Long Plus Size Lace Dress
This long column dress with a flare trickling down is form-fitting but not too revealing. Its embellished sheer chiffon capelet adds a modest touch to the dress but in an exquisite way.
3. Petite Sheath Dress
Before you buy something like this, make sure you check with the bride, the groom, and the family if black is allowed at the wedding. This is a great dress for petite women. The off-shoulder neckline that flares out into sheer lace bell sleeves adds definition to your figure and looks stylish.
4. Beaded Halter Dress For A Beach Wedding
Is your son planning a destination beach wedding? That sounds so cool! That means the celebration is going to be more relaxed than formal. Take this opportunity to go for this floral chiffon dress. Soft pleats, a beaded belt, and front pockets make this a fun mother of the groom outfit. Stylish, sophisticated, and fun!
5. Jacquard Gown For Barn Wedding
Barn weddings are the best, aren't they? The tranquil countryside, vintage vibes, and a chance to take in nature. This jacquard gown fits the theme just right. The colors, print, and fit have a rustic but classy finish. Go for peep-toes or cat heels to complete this outfit.
6. Navy Blue Dress For Garden Wedding
Beam in blue with this royal navy blue gown. With an illusion neckline, embroidered bodice, and a flattering stretchy skirt, this is the perfect dress for a garden wedding. Put your hair up and accessorize with diamond earrings to complete the look.
7. Gathered Jersey Dress
A jersey dress looks quite alluring at afternoon and evening weddings. The gathered bodice, ruffles, and scalloped lace neckline are subtle details that add to the beauty of this dress without being too loud.
8. Collared Knee Length Dress
A simple, crisp cotton dress in peach for summers is a great idea. Make sure you check the bride's dress is not close to this color. But if you are minimalist, you know this dress is for you. With a criss-cross bodice, pointed collar, and a feminine bow at the back, it accentuates everything in just the right proportions.
9. Long Sleeved Sequin Dress
Blush and champagne shades look super elegant, especially if the wedding has a pastel theme. The sequin fabric of the sleeves and neckline lifts this dress to a perfect ten. Like they say, the beauty of a dress lies in its details, so choose them carefully.
10. Blue Sheath Dress
When you are the mother of the groom, you need to wear something that is not too loud or over the top. A simple outfit with subtle details will do. For instance, this blue sheath dress with a popover draped shoulder looks uber flattering.
11. Lace Shift Dress With A Jacket
If you like formal dressing, this shift dress with a jacket will get you wedding-ready in no time. If the wedding is outdoors, this functional dress will keep you warm too. There is something calming and elegant about this pretty lace dress.
12. Tea-Length Beaded Dress
Want a dress that you can wear again to the many cocktail parties you attend? This navy blue, beaded tea-length dress will serve you just about right. Its pretty bell sleeves add a youthful touch to the overall look.
13. Long Floral Dress
This long floral dress makes for an exciting fall outfit. Its three-quarter length sleeves and plain bodice make it a comfortable choice. Its flowing georgette skirt lends it a stylish touch as well.
14. Monochrome Short Dress
This stunning olive green tea-length dress brings together mid-century vibes with a contemporary twist. Its plunging neckline, pleats, frills, and pockets lend a sophisticated vibe to this whole look.
Have you started visiting boutiques? Do you have a specific dress in mind? What styles define and excite you? Let us know by dropping a message in the comments section below.
Expert's Answers For Readers' Questions
Can the mother of the groom wear a short dress if the mother of the bride is wearing a long one?
The principles of etiquette state that it's best to go with a dress that is in line with the mother of the bride's outfit, but there are no hard and fast rules. It's always good to discuss this with the bride or her family.
What should the mother of the bride wear to the wedding?
The mother of the bride can choose a dress that is in line with the theme of the wedding, the venue, and the season.
Can the mother of the groom wear a black dress?
Traditionally, the mothers of the bride and groom avoid wearing black at the wedding as it is the color of mourning. If you want to wear a black dress to your son's wedding, explicitly discuss it with him, the bride, and her family.
The following two tabs change content below.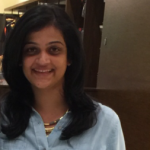 Latest posts by Pratima Ati (see all)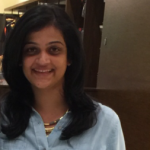 Pratima Ati
After working in Marketing and Business Development for a few years, Pratima Ati jumped ship to pursue two things she loved – fashion and writing. She's now a full-time Fashion & Lifestyle writer and has never looked back ever since. She sleeps early, reads often, and when she can't, she finally gives a closure to all the characters living in her drafts. Sometimes, they pass off as poetry too! That, and her training in Indian classical music and playing (learning) the veena keep her sane, civil, and bearable.