10 Best Moto Jackets For Women To Wear During Every Season
Hit it off with the biker girl vibe and look like an absolute heartthrob this season.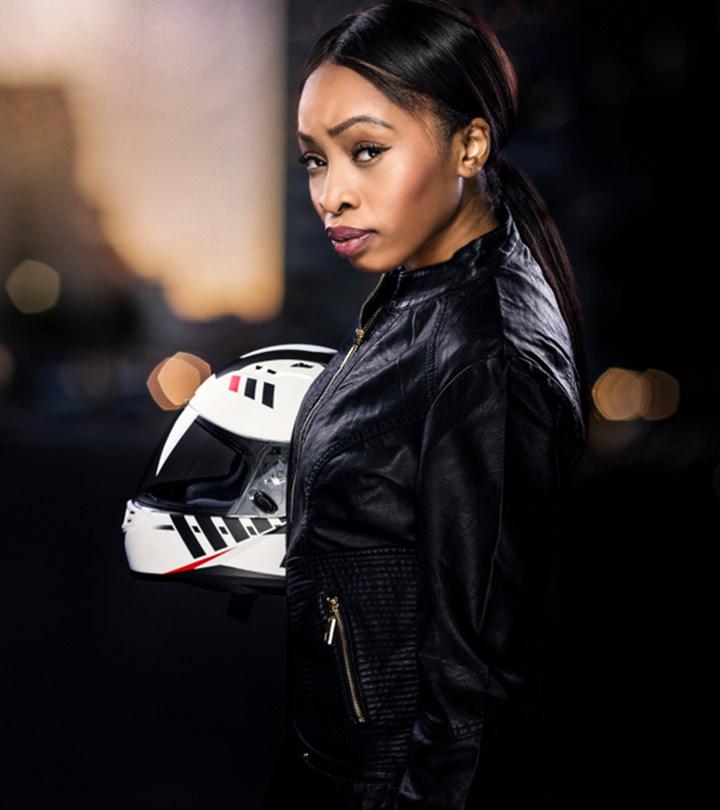 You do not always have to own or know how to drive a motorbike to flaunt the best motto jacket. They are essential clothing items in every fashion enthusiast's closet. Motto jackets are a timeless creation loved and preferred by every generation. Their versatile designs make them perfect for men and women and allow you to stay in style even during chilly winter nights. And the best part is you can pair these jackets with all kinds of outfits to make a fashion statement.
Motto jackets are made with long-lasting and comfortable materials that keep you warm during the winter months. You can wear them as a third layer on colder nights and still show off a sultry look. This winter wardrobe essential is available in multiple colors and designs to choose from. And we get it. Finding the perfect fit amidst your busy schedule can be a daunting task. That's why we have put together a list of motto jackets that have received amazing reviews from happy customers. All you have to do is explore our list and pick the design that fits your personality. So, what are you waiting for? Swipe up and take your pick!
10 Best Moto Jackets For Women That Will Make You Look Effortlessly Stylish
This faux leather jacket is an excellent addition to your closet this fall. It is made from 100% polyurethane with a polyester lining, which keeps you warm and cozy. The zipper closure and slim pattern will ensure that you're protected from any chilly gusts of wind. The oversized special collar has 4 rivets on it, which protect your neck and ears during the cold winter months. You can choose from over 10 colors and prints, to find the one that suits your personal style the best.
Pros
Zipper closure
Polyester lining
2 side pockets
Oversized collar
Faux leather
Cons
It may not be machine washable
Look good and feel great with this stylish moto bike jacket. If you are looking for a classic jacket with an edgy look, this one will make an excellent addition to your winter wardrobe. The lightweight jacket is available in various colors, so you can choose the one which looks the best on you. The jacket is fully lined with polyester fabric, has an exposed zipper detail, and provides a slim fit, so you are ensured a cozy fit every time you put it on. It is suitable for daily wear, and the faux weather makes the jacket windproof, so it will keep you warm during the fall, winter, and spring.
Pros
Windproof
Exposed zipper
Fully lined polyester lining
Slim fit
Cons
Some may find the jacket length short
You don't need a bike to look like an edgy biker chick! This brilliantly designed jacket not only makes you look cool, but the comfortable fit will keep you warm all through the day. This faux leather jacket is soft and exquisite. It is water repellant, so you don't have to worry about any condensation ruining the material. Since the jacket is slim fit, you may want to choose a size larger than your regular fit; this way, you will find a jacket that suits you well and is comfortable without being too snug. This fashionable moto jacket can be worn for any occasion, formal or casual.
Pros
Slim fit
High-quality faux leather
Water repellant
Premium stitching
Suitable for any occasion
Cons
It may be difficult to get rid of wrinkles on the jacket
This warm and soft faux leather jacket is the perfect addition to your winter essentials. The moto jacket has contoured seams and a detachable faux fur collar that is super durable and is wind resistant. It also has 2 zippered hand warmer pockets and strong finished zippers, which will not shed paint or get stuck. The moto jacket can be worn on basic T-shirts, bodycon dresses, leggings, or types of denim, it is the perfect outerwear this winter or fall. The fluffy fur collar is made from 100% acrylic and is easy to clean as well.
Pros
Detachable fur collar
Sturdy and durable
Suitable for all outfits
Easy to clean
Cons
Some may find the faux leather smell overwhelming
If a brand knows how to personify cool and edgy styles, it has to be Levi's. Their collection of stylish moto jackets for women is curated for the modern woman. They are designed to feel comfortable and look stylish. This black leather moto jacket has a front zipper closure and is paired with 1 chest zipper pocket, which is great for storing any personal items. The faux leather shell is water-resistant and easy to clean, provided you follow the basic care instructions. It is the perfect jacket when transitioning between seasons because it will keep you warm and cozy without making you feel stuffy.
Pros
100% polyester
Machine washable
Functional
Front zipper closure
Cons
It may not be suitable for formal occasions
This lightweight jacket is designed to keep you warm and look amazing. Not only is it available in an assortment of colors, but it is made from high-quality fabric that is soft and comfortable. The jacket features slant zipper closures and 4 side pockets which will keep you protected against cold winds. The short pattern design makes it the perfect outerwear for casual outfits like a plain T-shirt and types of denim. The jacket is great for daily work and casual events; ensure that you check the size chart to get an exact fit.
Pros
High-quality fabric
Slanted zipper closure
Suitable for daily use
Notch collar design
Cons
The stitching may not be durable
This classy Women's Moto Biker Jacket is made from 100% polyester and has a front zipper closure, so it will keep you warm on chilly days. The short style and flared collar design make it perfect for daily wear, school, and work. The jacket is not bulky; it is lightweight and can be enjoyed during spring as well. The breathable fabric will keep you cool during the warmer months and warm when the temperature drops. The zippers of this ​​women's suede moto jacket are smooth and non-corroding, so you can zip up your jacket without worrying about them getting stuck.
Pros
Front zipper closure
100% polyester
Comes in a variety of colors
Suitable for daily wear
Cons
Ramp up your street style with this edgy vegan leather jacket! It is made from 50% polyurethane and 50% polyester and will keep you warm and cozy through the cold months of fall, winter, and early spring. This beautiful jacket's fit, fabric, and design can be worn over neutral and basic outfits to create a bold statement. The now-iconic jacket is lightweight and comes with real functional pockets. You won't feel weighed down and can store any personal essentials securely. Also, the asymmetrical front zipper is made from metal hardware and zips up quite smoothly.
Pros
Non-corrosive zipper
Vegan and premium quality fabric
Lightweight
Real functional pockets
Cons
There may be sizing issues
This trendy women's faux leather moto jacket will surely make you stand out wherever you go! The beautiful floral embroidery makes it a perfect accompaniment for sexy dresses and skirts. It is made from faux leather and is quite lightweight, so you won't feel bulky or uncomfortable when you wear it. The metal zipper is non-corrosive and comes with functional pockets and long sleeves, which will make you look effortlessly stylish. The faux leather rider jacket is available in sizes ranging from small to X-large and comes in black and white shades.
Pros
Lightweight
Floral embroidery design
Metal zipper closure
Soft faux leather
Cons
It may not be comfortable for warm days
This soft and casual moto jacket for women is the ideal overcoat for transition seasons and daily wear. Throw this over your basic T-shirt and denim outfit to elevate your look. The soft faux suede fabric is available in various colors and has a zipper color to keep you snug and warm. The convertible collar and zipped slant pocket make the moto jacket functional and protect you against the cold. You can also choose sizes ranging from extra small to X-large and be spoiled for choice.
Pros
Available in a variety of colors
Soft faux suede fabric
Convertible collar
Machine washable
Cons
Now that you know about the various moto jackets in style right now, you have to understand the important factors to consider before choosing the perfect jacket. Many components make or break a moto jacket. Since everyone has different preferences, this buying guide will help with your shopping decision.
How To Buy The Best Moto Jackets For Women
If you are going for faux leather or faux suede jacket, ensure that it is made from high-quality fabric. Even though faux leather is a common choice for moto jackets, you can go for faux suede, too, because they are low maintenance and durable.
Jackets that come with optimum ventilation can be worn for any season. Proper airflow within the jacket will keep you cool or warm. Look for mesh design or ventilation holes, as they will allow maximum airflow and not make you feel stuffy.
A good fit is crucial when choosing a moto jacket. It shouldn't be too short that it looks awkward or too large, that it looks bulky and that you are drowning in fabric. If the jacket is slim fit, then it's advised to choose a size larger than your regular fit to get the right size. Look for jackets that have an adjusted fit around the arms and waist.
What To Wear With A Women's Moto Jacket?
The reason moto jackets are so popular is that they can be worn over casual and formal outfits. So you can style them over a basic outfit like a plain T-shirt and blue denim pants, or you can style them over a pretty black dress for a night out on the town. Either way, a moto jacket is perfect outerwear because it will make you look effortlessly stylish.