Top 10 Must-Try Mughlai Mehndi Designs For 2019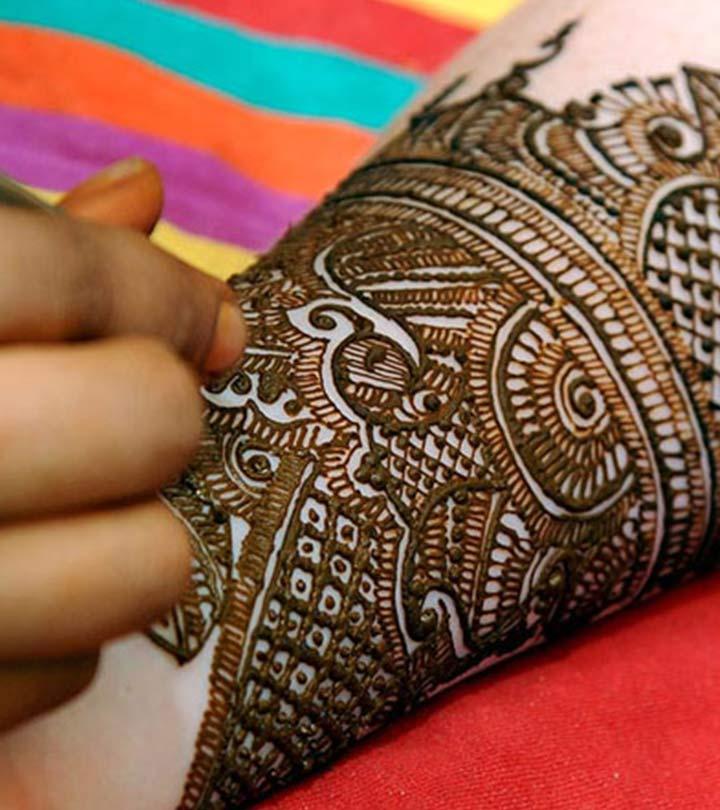 Mehndi is inseparable from Indian culture and its presence is felt on any holy or special occasion. Since time immemorial, it has stayed within the culture and beautified many hands time and again.
Today we are discussing top 10 mughlai mehndi designs that can be tried in this festive season of Diwali.
Latest Mughlai Mehndi Designs
Design 1:
1. Modern mehndi designs are usually different from the ones we see in weddings. These designs tend to keep a part of the hand and the palm exposed, giving it a novel and unique look different from the traditional designs.
Here a small section of the palm is kept blank. The designs used here are quite small and detailed; paisley and floral motifs are used to decorate the hand. The fingers are decorated with fine detailed work. The design stretches till the wrist.
Design 2:
2. This black mughlai mehndi design is unique and beautiful. The fingers and side of the palm are decorated with designs while the other parts are left bare. The design uses traditional motifs but in a different shape to give it a new style.
Design 3:
3. Feet are a great canvas for mehndi art. Here is a feet mehndi design for those who love to adorn their feet with beautiful henna coloured designs. The motifs are traditional with paisley and floral motifs being used in various formats and sizes. The fingers have been decorated with small intricate designs which are perfect for a bride.
Design 4:
4. Paisley and floral motifs are quite common in mehndi designs in India. They are seen in various forms and shapes in mehndi designs across the culture. The palm is the centre of the canvas for design here. The fingers are filled with intricate designs too.
Design 5:
5. Here the design is not too dense. Several sections of the palm and on top of the hands have been left bare open. The fingers are filled, but the designs do not clutter. The palm has been decorated with a single floral design.
[ Read: Asha Savla Mehndi Designs 2013 ]
Design 6:
6. Here's another feet mehndi. The colourful and glitter mehndis have become very popular recently. The design here is decorated with pink and blue glitter from glitter tubes. The open spaces have been decorated with glitter. The design is perfect for brides.
Design 7:
7. A conjunction of peacock, paisley, leaf and floral design can be seen here in this design. This is a full hand traditional design. The design starts from the wrist and extends till the finger tips. There are small sections which have been left bare open to give a beautiful and modern look.
[ Read: Mehndi Designs For Kids ]
Design 8:
8. Floral and paisley designs are quite large and take up a good amount of space. The design looks beautiful with a mirrored design on both hands. The design starts from the mid hand and stretches till the finger tips. The fingers are decorated with designs like tree branches.
Design 9:
9. This heavyily patterned design is best suitable for weddings and traditional events. This half-hand mehndi looks gorgeous with intricate details and open fingertips. Do try this beautiful design!
Design 10:
10. If you like a small yet beautiful design for your palms, then try this one for sure. It looks spectacular with paisley and floral designs done on the palm. The fingers are decorated with different motifs like leaf patterns, paisley and floral designs as well as abstract geometric designs.
So we hope you enjoyed these designs. Do try these beautiful mehndi designs this Diwali!
Watch a Video from StylecrazeTV – Peacock Styled Stunning Indian Mehndi Design Tutorial

Please keep on visiting for more such unique designs. Don't forget to leave a comment below.
The following two tabs change content below.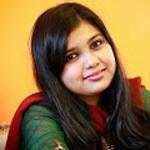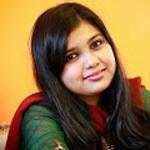 Shabby
A Blogger, a writer, Makeup hoarder and makeup fanatic- I love writing and love love trying new products and sharing my makeup ideas with the world. .