9 Best Nail Polish Thinners Of 2023 – Buying Guide & Reviews
Bring your old nail polishes back to life with long-lasting and harmless products.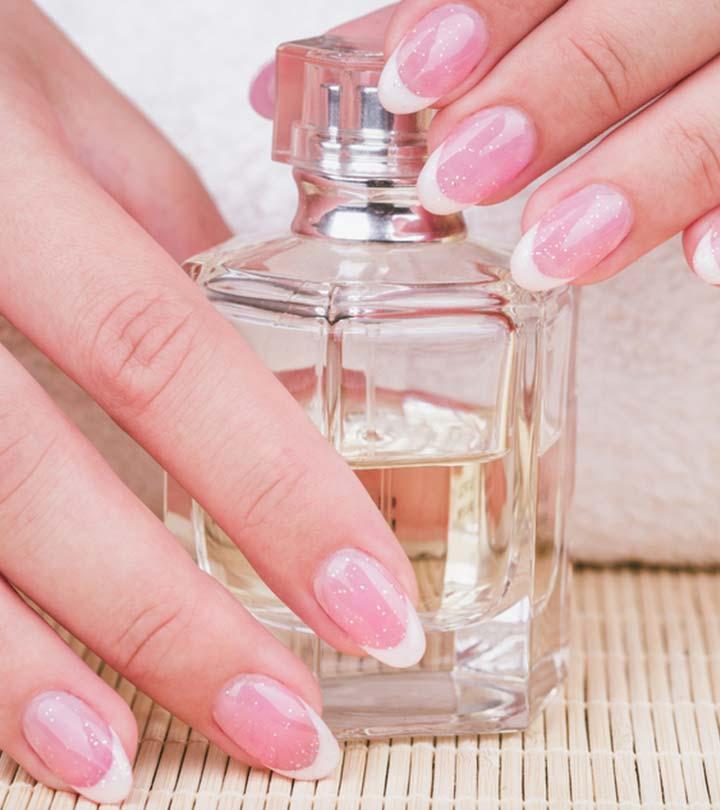 If you are looking for the best nail polish thinner to bring your old nail polishes back to life and make them seem brand new, you have come to the right page. We have compiled a list of the top nail polish thinners that every nail lacquer fan should have on hand.
Nail polishes contain volatile solvents that can evaporate at room temperature, thickening or drying them over time. Nothing is more frustrating than reaching for your favorite nail paint bottle only to discover that it has transformed into a sticky, gooey, or flaky mess that you can't use. Nail polish thinners are what you need in these moments. Just adding a couple of drops of thinner into your old nail polish bottle can bring it back to its original consistency and make it easier to apply.
So, before you throw away your gloopy and dried-out polishes, try some of these 9 finest nail paint thinners. Keep scrolling!
Top 9 Best Nail Polish Thinners That Will Restore Nail Polishes
Do you have one or many old nail polishes that need to be restored to its perfect consistency? Give Seche Restore Restoration Thinner a try. This good-quality nail polish thinner is capable of diluting any polish and bringing it back to the right consistency without diminishing the color and shine of the polish. Using the included glass dropper, add 2-3 drops (more if required) of thinner directly into the nail polish, mix it, roll the bottle between your palms, and it's done. This effective thinning solution not only works with regular nail polishes but can also be used to thin out top coats. To get a better understanding of the product, you can check out this video on YouTube.
Pros
Includes a glass dropper
Will easily restore dried enamel
Comes in a transparent bottle
Adheres to natural nails
Works with regular nail polish and top coat
Cons
The liquid may vaporize when not stored in a cool place.
Price at the time of publication: $6.74
If you want your nail lacquer to have a good consistency so that it goes on smoothly on your nails, what you need is a nail polish thinner such as this manicure tool. A couple of drops of this thinner can instantly bring back any clumpy regular nail polish to its original form. A thin and smooth consistency is what you require for an even and easy application. However, this formula contains trace amounts of acetone, which could reduce the shelf life of your polish. So, it's recommended that you use it only when truly necessary.
Pros
Easy to use
Easy cleanup
Lasts for long
Makes polish smooth
Helps maintain the consistency of the polish
Cons
May have a strong chemical odor
Price at the time of publication: $7.92
What is better than a simple nail lacquer thinner? A versatile thinner that is used not only to thin nail polishes but also to clean brushes. One of the best lacquer thinners, this effective formula, can revive a thickened nail lacquer and extend its life. Rest assured, it won't ruin the quality of your nail polish or make it clumpy. Aside from thinning the polish, it also retains its quality for a smooth application. It comes enclosed in an unbreakable bottle and includes a built-in dropper. Add this amazing product to your nail care routine to see fabulous results. Check out the review of this product for more information.
Pros
Multipurpose thinner
Built-in dropper
Thins thickened lacquer
Enhances nail maintenance
Increases the shelf life of a polish
Cons
The polish to which the thinner is added may take a long time to dry.
Price at the time of publication: $7.66
When your nail polishes harden to the extent that it's no longer usable, all you need to do is add a few drops of this thinner to the nail lacquer and wait for the magic to happen. This award-winning product brings back the nail lacquer to a perfect consistency for optimal results and increases the longevity of your lacquer. It is made of butyl acetate and ethyl acetate, which makes it safe to use. With this formula, a little goes a long way, so a few drops of this liquid should do the trick and help you achieve the desired thickness. If you want to know more about the benefits of this product, check out this quick review on YouTube.
Pros
Durable
A small amount is enough
Formaldehyde-free
Features a dropper lid
Extends the life of nail lacquer
Cons
Might have a thick consistency
Price at the time of publication: $10.4
Nail polishes tend to get thick and sticky over time, making it difficult to spread on your nails. But don't throw them away yet as they are totally fixable with BEAUTY SECRETS Nail Polish Thinner. Adding a few drops of this thinner to your polish can bring it to a perfect brushable consistency and make it easy to use. Plus, it includes a built-in dropper attached to the cap that makes it easy to dispense the liquid. This vegan thinner is a simple formula composed of butyl acetate, ethyl acetate, and heptane, which are ingredients found in regular polishes. It is the best matte blush as it works excellently with all air-drying nail paints.
Pros
Leak-proof
Unbreakable bottle
Upgrades polish maintenance
Blends quickly
Quick-drying
Made of solvents found in nail paints
Works with all air-drying nail polish brands
Cons
Price at the time of publication: $17.99
Wondering how to thin a gel-based polish that has turned sticky? We bring to you a thinner specially designed to fix a clumpy gel polish that has completely become unusable. This formula reduces the thickness and stickiness of a polish and makes it smooth for an even application. Moreover, it does not change the color or quality of the polish. When using this thinner, remember the 'less is more' approach, because if you add too much of this liquid, the polish may not cure well.
Pros
Comes with a small pipette
A little goes a long way
Provides cuticle protection
Suitable for gel polishes
Makes polish smooth and easy to apply
Cons
Slightly expensive
Some people may not like the strong smell.
Price at the time of publication: $13.99
Is your limited-edition shade of nail polish getting gloopy? And you can't buy another one because it's been discontinued? Well, not to worry, ladies! Fix your polish up with this professional nail polish thinner and make it look as good as new! Nail lacquers tend to thicken at the bottom of the bottle due to the evaporation of solvents. Just a few drops of this thinner will replace the essential solvents, restore the original viscosity, and prolong the life of your limited-edition nail paint. It comes with a dropper that helps you add the exact number of drops, so no more worries about adding too many or wasting a drop.
Pros
Restores nail polish
Extends polish longevity
Extends the polish use
Suitable for all nail types
Includes a dropper with a screw-on cap
Cons
May not last long as it tends to evaporate
Price at the time of publication: $8.95
Struggling with a gel nail polish that has become more viscous and is causing streaks and clumps during application? Then what you need is a gel nail polish thinner such as this one by LeChat. This non-solvent specialized thinner contains monomers and a photo initiator that help dilute thickened polish without affecting its original curing time. It comes with a dropper that allows for convenient and accurate usage. Compatible with soak-off and traditional curable gel polishes, this thinner ensures that your polishes become easy to apply and go the distance.
Pros
Non-solvent thinner
Maximizes the use of gel polishes
Preserves color
Works with UV and LED light
Protect against clumping
Features an easy-to-use dropper
Does not affect the curing time
Cons
You may need to use more drops to liquefy gel polishes.
Price at the time of publication: $13.45
Restore your nail polish with this high-quality thinner and make them look brand new. A couple of drops of this thinner is all it takes to get back your thickened or gunky nail varnish to its ideal consistency, while also retaining its original shine. Liquefying the nail polish assures smooth application of thin coats of nail paint that last longer as opposed to thick coats that tend to chip or peel within a few days. It features a built-in dropper that makes it convenient to add drops into the polish.
Pros
Built-in dropper
Improves nail health
Dilutes thickened nail polish
Does not affect color or shine of polish
Extends shelf life of nail polish
Cons
May not work with gel polishes
Price at the time of publication: $15
Before you decide on a nail polish thinner, it's essential to go through the points given below so that you pick the right one.
A Helpful Buying Guide To Choose The Right Nail Polish Thinner
What Is A Nail Polish Thinner
Nail polish thinners are chemical formulas used to dilute clumpy or dried out nail polishes and bring it to better consistency. They usually contain isopropyl alcohol, ethyl acetate, and butyl acetate, which are the primary solvents present in nail polish. So when a thinner is added to the polish, these elements act as replacement solvents. A few thinners may also contain other solvents such as toluene, acetone, and heptane. But this liquid does not work with gel nail polishes, so it would be best if you used gel thinners specially designed for gel polishes.
What Should You Look For When You Buy A Nail Polish Thinner
Look for a thinner that works with the nail polishes you use. Not all polish thinners are suitable for all nail polish types. Different thinners are used for regular nail polishes and gel polishes. However, if you own a variety of nail polish formulas, you could opt for a multipurpose thinner compatible with every type of nail polish, no matter the brand.
Whether you prefer a regular lacquer or gel polish thinner, it's wise to go through the nail polish thinner's ingredient list before buying. Make sure that it does not contain ingredients that could damage your nails. For instance, trace amounts of acetone in a thinner are great for thinning out polishes, but it could make your nail weak and brittle in the long run.
Opt for a thinner that comes with a separate or built-in dropper, which makes it easy to add the exact number of drops in the polish.
Here is how to thin nail polish.
How To Use Nail Polish Thinner
Step 1: Use a dropper to take 2 to 3 drops of nail polish thinner.
Step 2: Open the nail polish bottle and add the drops directly into it.
Step 3: Screw the cap back on, mix it, and let it sit for some time.
Step 4: Now, roll the bottle between your palms so that it blends well.
Step 5: Open the cap and check the consistency of the polish.
Step 6: If it is still thick, add a few more drops (little at a time) and roll it between your palms again.
Step 7: Once you get a smooth and flowy polish, it's good to use.
Step 8: You can repeat the process if necessary.
Why Trust Stylecraze?
Chaitra Krishnan is a makeup enthusiast who advocates the importance of using nail thinners if you want to bring your old nail polish back to life. She has checked many reviews online and went through the products in detail before curating the list. She recommends using nail thinners into your old nail polish bottle to bring it back to its original consistency and make it easier to apply.
Frequently Asked Questions
Is nail polish thinner safe to use? Does it really work?
Yes, nail polish thinners are said to be safe for the nails as they contain the same solvents that nail polishes are made of. And since these solvents act as replacements to the solvents that were evaporated from the polish, we could say that it does work.
What can I use instead of nail polish thinner?
You could use rubbing alcohol (91% alcohol) or pure acetone instead of polish thinner. But keep in mind that using too much acetone on your nails could break or split them.
What do I do if my nail polish is too thick?
If your nail polish is too thick, just add 2 to 3 drops of nail polish thinner into the polish and mix it well.
Is nail polish thinner the same as acetone?
Yes, in terms of what they do (restore nail polish), they are the same, but their chemical composition is different. While acetone is a solvent in itself, a nail polish thinner contains an assortment of solvents. Moreover, acetone is mainly used to remove polish from the nails and should only be added to polish if you don't have a nail lacquer thinner, and have no other option.
Is nail polish remover a lacquer thinner?
No. A nail polish remover is a solvent used to remove previously applied nail polish from your nails. In contrast, a nail lacquer thinner is a solvent used to revive and increase the longevity of nail polish.
Recommended Articles