13 Best Nail Strengtheners To Heal Splits And Ridges – 2023
Keep your nails from cracking with long-lasting strengtheners that repair nail damage.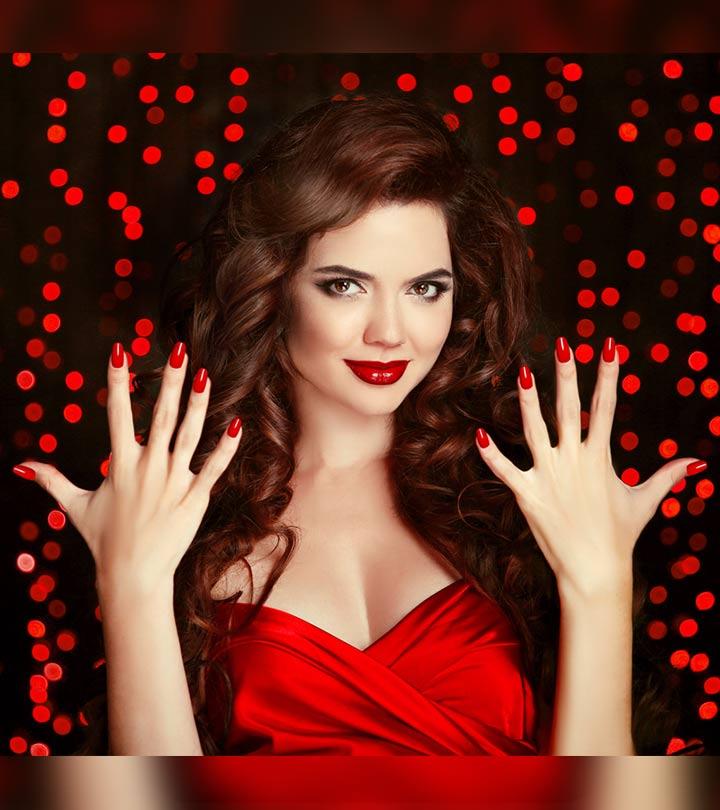 When you suddenly notice that your well-groomed nails have started chipping, you know it's time to get the best nail strengthener to repair peeling nails. We all love prim and proper nails, and when they start cracking or splitting, we are hit with a wave of panic that subsequently gives way to wailing. Imagine being all dressed up for a special event, and you look down to see that your gorgeous, manicured nails have snagged. They come to the rescue to ensure that your long and beautiful nails stay intact in the long run. Below is a list of nail strengtheners that are great for repairing peeling nails.
13 Best Nail Strengtheners To Repair Peeling Nails Of 2023
Pros
Cruelty-free
Natural ingredients
No toxic chemicals
Enriched with vitamins
Cons
Some may find the fragrance of coconut undesirable
Price at the time of publication: $27.99
Bothered by weak, thin, fragile nails? This product may just be the answer you are looking for as it works to strengthen weak nails and fortify them with nutrients. It can be used as a treatment for weak nails or as a base coating on nails for stronger, longer, healthier nails. This nail strengthener is a combination of hydrolyzed wheat protein and calcium to make your nails stronger and healthier than before, and also increases the thickness of nails. It comes in 4 neutral shades to add a tint of color while strengthening your nails and works best when used in combination with the OPI Nail & Cuticle Oil. You can check out this YouTuber's review of the product if you require more convincing.
Pros
Contains natural ingredients
Full of nutrients
Can be used as a base coat
Comes in 4 shades
Cons
Price at the time of publication: $17.99
Pros
Vegan
PETA certified cruelty-free
Formaldehyde-free
Toluene-free
Phthalate-free
Resin-free
Camphor-free
TPHP-free
Xylene-free
Cons
May peel off in some cases
Price at the time of publication: $10.49
Pros
Dries fast
Comes in a variety of colors
Contains natural ingredients
Keratin complex formula
Cons
Some may find its consistency thin
Price at the time of publication: $4.49
Pros
Cruelty-free
Phthalate-free
Toluene-free
Formaldehyde-free
Cons
Price at the time of publication: $8.95
Pros
Quick-drying
No toxic chemicals
Prevents discoloration
Can be used as a base coat
Cons
It may flake in rare cases.
Price at the time of publication: $1530.0
Pros
Phthalate-free
Toluene-free
Vegan
Cruelty-free
Fast drying
Enriched with protein and calcium
Cons
Price at the time of publication: $12.99
Pros
Vegan
Cruelty-free
Formaldehyde-free
GMP certified
Cons
Price at the time of publication: $9.98
If you thought strong, long, and healthy nails were a distant dream, it's time to reconsider. Infused with wheat protein and calcium, this product is one of the best nail strengtheners and transforms your weak, brittle, and fragile nails, making them strong and healthy. It contains AHAs, which are great for rectifying rough, dry, and discolored nails, and has a transparent nitrocellulose-based formula with no toxic chemicals, making it safe to use. Apart from being used as a treatment, It can be used both as a base coat and top coat, thus hardening your nails and also giving a high gloss finish to both your nails and regular nail polish.
Pros
Quick-drying
DBP-free
Toluene-free
Used as both base coat and top coat
Cons
Price at the time of publication: $12.99
Pros
No Formaldehyde
Vegan
Phthalate-free
Toluene-free
Xylene-free
Paraben-free
Cruelty-free
Camphor-free
Pregnancy-safe
Cons
Price at the time of publication: $13.99
Pros
Formaldehyde-free
DBP-free
Toluene-free
Camphor-free
Cons
Price at the time of publication: $18
Pros
Cruelty-free
Paraben-free
Phthalate-free
Gluten-free
Sustainably-sourced
Cons
Fragrance may not be liked by all
Price at the time of publication: $8
Pros
Gelish patented technology
Vitamin-enriched
Quick-drying
Seals cracked nails
Cons
Cannot be used with nail polish
With the various products available in the market, it's often extremely difficult to know which one to choose. Even if we read the ingredients we often don't really know what we are looking at. These are a few pointers to make the buying process easier for you.
How Do I Choose A Nail Strengthener?
Cross-linking hardeners: When your nails are weak, it usually means there is a protein deficit. These hardeners have ingredients that react with the proteins of your nails and repair these bonds that tie the protein chains together, making your nails harder.
Reinforcing hardeners: This kind of hardeners coat the nails, and reinforce and strengthen the natural structure of the nail. The downside of using hardeners is that they can make your nails so strong and brittle at the same time, that they break more easily.
Hydrators contain ingredients that not only moisturize your nails but keep them flexible as well, so they bend rather than break. These are waxy and oily products mixed with water.
These products should be used on a regular basis for the best results as they wash off.
Now that you know the difference between what each product does, how do you decide which one to pick? Unfortunately, most products do not tell you which type they are, and here is how to tell the difference.
1. Is it a hardener or a hydrator?
If the product is clear, it is a hardener and if it's creamy, it is a hydrator.
If it's thin enough to shake it, it's a hardener but if it's thick like a cream or oil, it's a hydrator.
If it's a brush-on, it's a hardener but if it's in a tube or a jar, it's a hydrator.
2. If it's a hardener, is it the kind that makes your nails brittle?
If you see formaldehyde or calcium in the list of ingredients, it's likely to make your nails more brittle. This kind of nail strengthener is effective, but can have harsh side effects.
3. Is it the kind that leaves a reinforcing layer?
If you see nylon or sulfhydryl protein, or ingredients of typical nail polish, it's a reinforcer. This type of strengthener is especially good for soft and damaged nails as it bonds with the nail to strengthen the texture.
How To Use Nail Strengtheners
If your nails are damaged, apply 2 coats of your desired nail strengthener to clean, dry nails with the cuticles pushed back. Apply one coat on alternate days. After one week, use a nail polish remover to remove it and apply again.
You can also apply one coat of a nail strengthener before applying your nail polish. Allow it 2 minutes to dry before applying the nail polish and it will ensure a smoother color application. It can also be used over the base coat and before the nail polish.
Why Trust StyleCraze?
Srijita De is a makeup enthusiast and has compiled this list of the best nail strengtheners to help prevent your nails from chipping. These nail strengtheners have been carefully selected after going through several user reviews on various e-commerce websites. Each product's pros and cons have been given, and a buying guide has been prepared to help you choose the right product.
Frequently Asked Questions
Does nail strengthener actually work?
Nail strengtheners react with the natural protein in your nails and create a chemical bond with them which ties the protein chains together, and this works to make nails harder.
How often should I use nail strengtheners?
If your nails are damaged, a nail strengthener should be applied every day or every other day for upto a fortnight to see optimal results. For preventative nail maintenance, a nail strengthener can be applied once a week or as a base coat for your nail polish.
Can you use nail strengtheners when pregnant?
Certain chemicals in some nail polish products can be potentially harmful, but only if you're using them in larger than normal amounts, and you're regularly exposed to them in unventilated spaces for a prolonged period of time.
Can nail strengtheners be used as base coats?
Yes, it can. It not only strengthens brittle and weak nails but also makes the application of nail polish smoother.
Can you put nail strengthener under gel polish?
Yes, you can. You can either use it as a base coat or on the base coat, before applying your nail polish.
Can I use super glue as a nail strengthener?
While it is not recommended to do so, you may use super glue as a nail strengthener. Some beauty enthusiasts use super glue because the product is cheaper than a nail strengthener. However, the latter offers more protection to your nails and restores its natural moisture.
Is a nail strengthener the same as a base coat?
No. The major difference between the two is that the nail strengthener enriches your nails with keratin, vitamin E, and biotin, while promoting nail growth. The base coat is only required to make your nail polish set well on the nails and make your nails look perfect.