10 Best Natural Beauty Brands & Products Available in India – 2018 Updated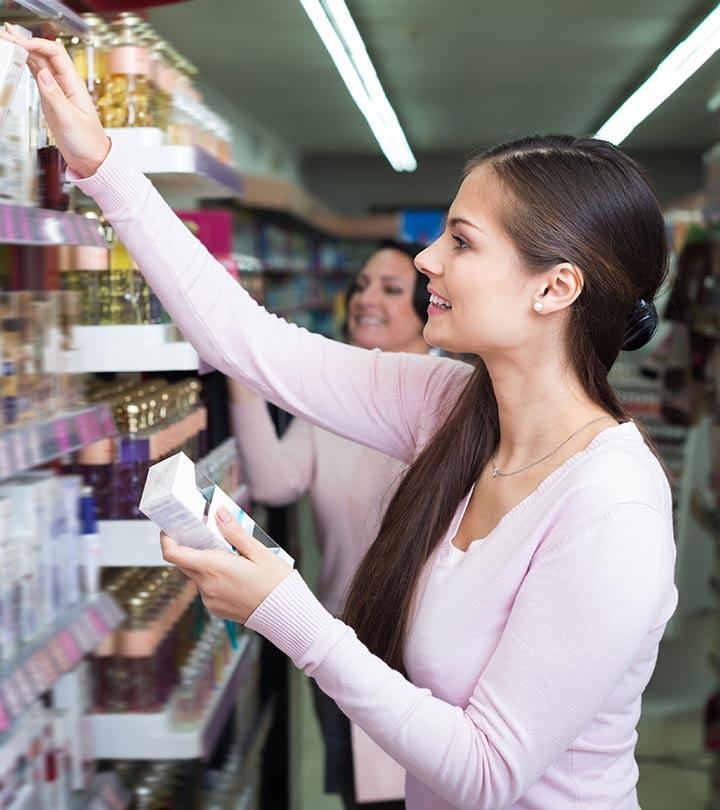 My hunt and quest for green living introduced me to a wide gamut of products that were labelled natural, herbal and organic. A detailed look into labels and a couple of impulsive buys later, I came down with a list of couple of brands that are safe to use. If you love natural beauty products and want to live a life free of SLS and parabens, do give these gifts of nature or as i like to call them nature beauty products a try! Ok don't ask why i call it that though. It just seemed funny then and it kinda stuck.
Top 10 Natural Beauty Products in India:
1. Omved:
Tees, towels, soaps, shampoos and conditioners, incense sticks, massage oils, therapeutic kits, kiddie range, diffusers, essential oils, aroma candles and lots more! The list of wonderful products they store is exhausting and never ending! If you are a mommy, you must try the entire kiddie range. My twin boys simply love the products.
2. Rustic Art:
They have a fantastic line of soaps, hand creams, lip balms, moisturisers and lotions that are bound to refresh you. I love their kiddie range too and they are one of the first people to introduce organic detergents. What's so special about it? You can use the water in which you washed the clothes to water your plants. Definitely the most unique natural beauty product to be launched till date!
[ Read: Best Skin Care Products ]
3. Auravedic:
Not all the products are SLS and Paraben free. The skin polishes are worth a try and so are the massage oils. I am not a fan of the scrub soaps because they are a bit harsh on the skin. Auravedic has a complete range for skin and hair care only.
4. Biotique:
Biotique is a brand that was established to combine the power of ayurveda with the scientific advances of today. Biotique uses the knowledge passed on by sages from one generation to the next and packs it in easy to take home jars for us. The Biotique wheatgerm cream, papaya scrub, walnut purifying and polishing scrub, fruit whitening lip balm for red lips are some of the most sought after products from this brand.
[ Read: Best Lakme Products ]
5. Prakriti Herbals:
They have an entire range of products for skin and hair care, right from shampoos, scrubs and packs/masks. What I would love to see them introduce is probably a range of soaps and something for foot care too.
6. Forest Essentials:
Exorbitantly expensive no doubt, but you can't go wrong with their products. With a shelf life ranging from 6 months to a year, the products are packed with the goodness of everything that is perfect to pamper yourself with. My pick would be the gentle gels and face packs!
7. Lotus Herbals:
Lotus Herbals is a trusted name in the field of cosmetics that combines science and ayurveda with the use strictly controlled and cruelty free practices. They began as an export oriented business and then quickly expended to the domestic market as the need for natural cosmetics and beauty products grew. Some of their most well known products are – Lotus Sun safe sun blocks, lip balms, natural kajal and herbal face wash.
[ Read: Best Lotus Herbals Products ]
8. The Nature's Co:
TNC has some excellent hair and skin care products that will prompt you for a repurchase. My pick would be their absolutely fantastic coffee scrub as well as the body butters that work wonders in winters! The physical stores have complimentary spa treatments too!
9. Vedantika:
They have a wide variety of beauty products as well as health products that range from skin polishing scrubs, shampoos, face washes and acne masks to amla candies and health drinks that aid in promoting natural beauty. So while you eat and drink healthy, you also look beautiful.
10. Shahnaz Husain:
This group began its foray into alternative treatments in beauty care using ayurveda. Founded by the CEO Shanaz Husain as a small centre in the 1970's, today it is one of the most noted and respected names in the herbal beauty care industry. The list of products from this brand that are loved is almost endless but here are few that have really left a mark – Rejuvenating mask, Diamond exfoliating scrub, Tulsi neem face wash and Shamilk for your under eyes.
The following two tabs change content below.
Prats
A mommy to twin boys. Blogger. Loves all things natural and organic. Loves her beer and biryani. Is a pucca Hyderabadi. Writes short stories. Loves photography. Loves reading. Loves her lip balms!