Best Natural Makeup Products Available In India – Our Top 10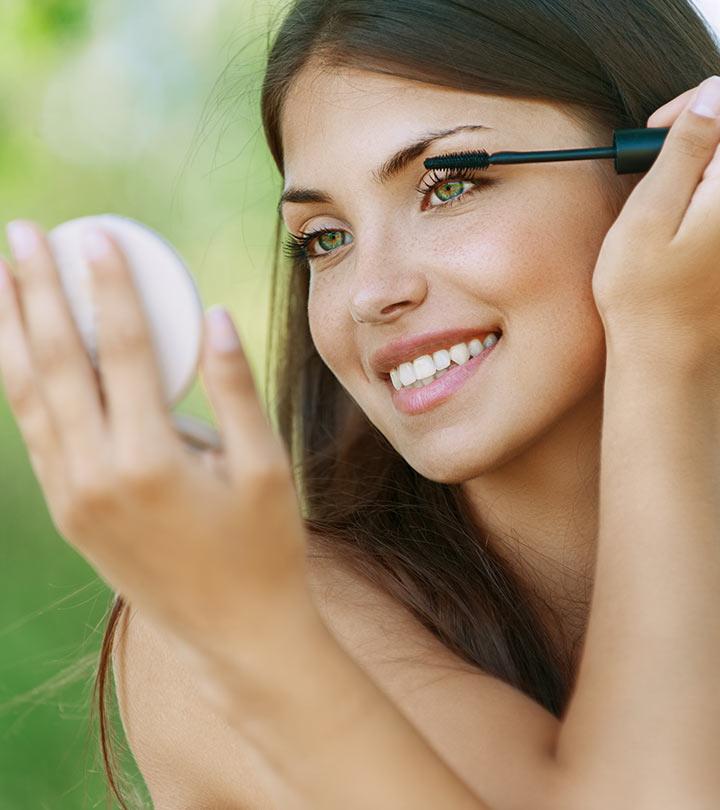 Wearing make-up is a part of everyday routine for most girls and women these days. Be it college going girls, women going to work or attending parties, make-up is inevitable. From just kohl and lip gloss to full make-up with a base (foundation, concealer) and lipstick, blush, eye shadows and kohl, girls mostly don't step out of home without make-up. One major lifestyle trend that has emerged in the last few years is to go organic, or natural, and make-up products are no exception. Companies have come up with quite a few natural products, mostly mineral make-up product lines. These products are better for the skin as compared to the regular products in the long run. They help control break-outs too, and do not clog pores. Some of the best natural makeup products easily available in the Indian market are listed below for your reference (with options in most make-up categories):
Natural Makeup Products
1. TBS Extra Virgin Minerals Loose Powder Foundation:
This is one of the most favourite of the natural face products amongst women in India. The powder has fine micro-shimmer particles which give a radiant finish to the skin, and is dermatologically tested. The added SPF 25 makes it ideal for day wear!
This foundation offers buildable coverage for a wide range of Indian skin tones. It comes with SPF 22 that protects the skin from harmful UV rays. In addition, it blurs and refines pores and controls excess shine to give you a flawless matte finish. It is available in 18 shades and is suitable for normal to oily skin types.


[ Read: Self Makeup Tips ]
A make-up kit which is ideal for acne-prone skin, this one comes as a kit including a few make-up brushes. The products are known to reduce the appearance of pores, and can be used by people with all skin types. These products are lightweight, and the added SPF15 makes them ideal for everyday use.


A quad with 4 shades that complement each other, the 'mineral' factor makes this an ideal kit for travel.


5. TBS Extra Virgin Minerals Compact Foundation:
A creamy product which settles to a powdery matte finish on the skin, this natural look makeup products comes with a cruelty free brush applicator, and is perfect for touch-ups on the go! Contains SPF too, so is ideal for day-wear!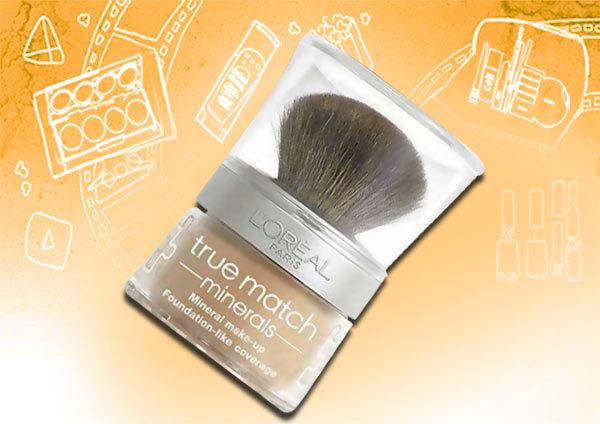 A light coverage product which claims to reduce skin aggravations in 4 weeks, this one is suitable for those with sensitive skin. Oily skinned girls can use it too, since it is oil-free. It also offers SPF-15 sun protection, and claims to wear upto 16 hours.


One indigenous brand, Lotus Herbals keeps coming up with good quality herbal/ natural products from time to time. The latest Purestay range promises to be 100% natural, and has a good array of natural make up products, the powder compact being a favourite amongst a lot of girls. Micro-shimmers give an illusion of radiant skin, while keeping it matte for long hours.


[ Read: Natural Hair Straightening Products ]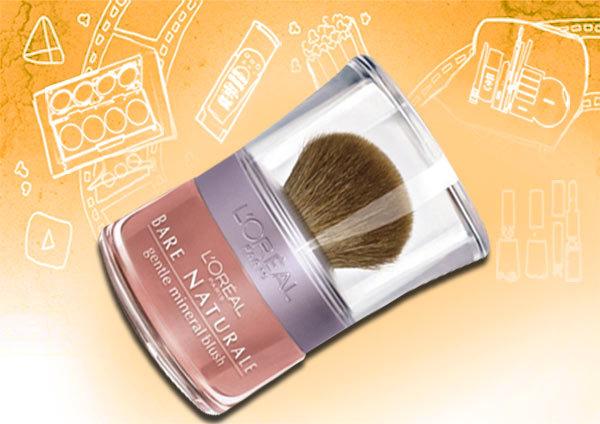 The gentle natural formula and silky smooth texture makes this an ideal product for everyday wear. It is ideal for those with sensitive skin, and does not clog pores on the skin. Slight shimmer gives you a radiant flush of colour on the cheeks.


[ Read: Airbrush Makeup ]
A weightless blush which gives a light flush of colour on the cheeks, this one is ideal for working women for day to day wear, to have a polished face all the time without looking too made up!


[ Read: Natural Beauty Brands ]
Touted as one of the best drugstore eyeliner pencils in India, with long-staying and water-proof capabilities, these are sure to find their way into your vanity for obvious reasons. A plethora of colours are available and one of them is sure to win your heart!


Listed below are some essential points to consider before buying any natural makeup product. Check them out! 
Things To Consider When Buying Natural Makeup Products
Your skin type is the most important thing to consider. The composition of each skin type is different, and the use of ingredients also differs based on skin types. For oily skin, go for products that help in oil-balancing and preventing acne. For dry skin, moisturizing products work the best as they provide nourishment to the skin and prevent flakiness. Likewise, products for sensitive and combination skin should also be chosen carefully.
Makeup products are available in different shades to suit different skin colors. Yellow-toned products are great for neutral-toned skin. For warm undertones, go for shades of yellow and pink. If your skin has a cool undertone, pink shades will suit you the best.
Shelf life refers to the date of expiry. Please do not invest in products that are near expiry. Choose products that have been manufactured recently so that you do not have to discard them in a few months. The shelf life of natural makeup products is shorter than regular makeup products as natural products do not contain many preservatives.
As organic or natural makeup products are harmless and contain pure ingredients that are gentle on your skin, they can be a bit expensive. Thus, even if you have to spend a little more, there is a lower chance of allergic reactions or skin sensitivities. Also, compare the price of your product with similar products in the market.
Always go through user reviews before purchasing any makeup product. This not only tells you about the customer experience in terms of effectiveness and staying power but also warns you about its side effects.

The following two tabs change content below.