10 Best Organic And Natural Face Moisturizers For Your Skin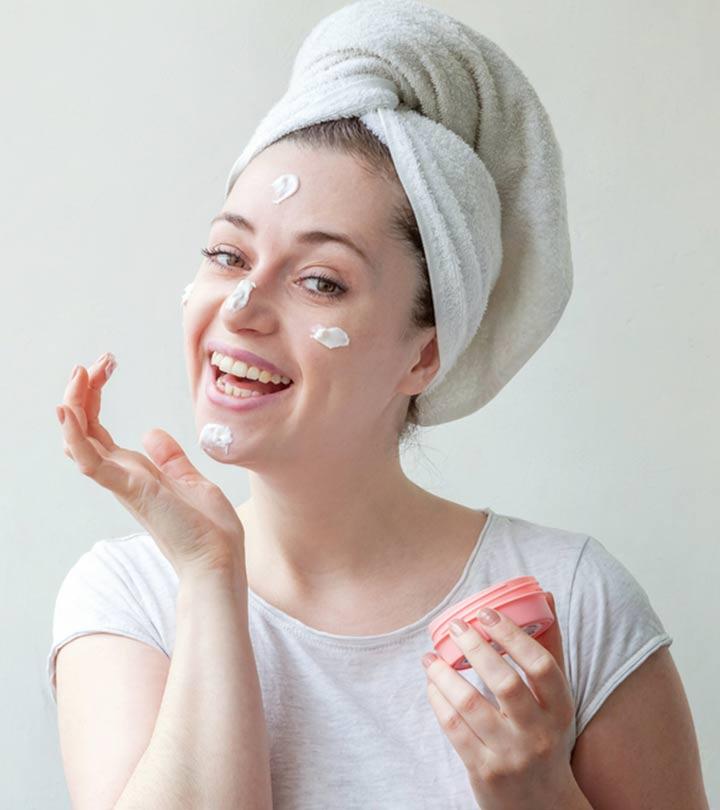 Face moisturizer is one skin care product all of us will need every single day. A product you apply on your skin every day should be free of any ingredients that are unfriendly to the skin. That's why it is better to switch to organic and natural face moisturizers. These clean and green moisturizers do not contain any questionable ingredients that may affect your skin. Go ahead to find a list of 10 best organic and natural face moisturizers that your skin will love. Scroll down!
Top 10 Natural Face And Organic Daily Face Moisturizers
Key Ingredients: Retinol
This is a 71% organic moisturizer and is suitable for daily use. It contains 2.5% retinol and has anti-aging ingredients that keep your skin healthy without irritation or dryness. Apart from retinol, the cream contains hyaluronic acid, shea butter, green tea, and jojoba oil. It is suitable for all skin types and does not feel greasy or heavy on your skin. It is gentle on sensitive skin and can be used around the eye area to fight dark circles and puffiness. It works wonder for blemishes and helps with uneven skin tone, dark spots, sun damage, acne, scars, and stretch marks. 
Pros
Paraben-free
SLS and SLES-free
Petroleum-free
Phthalate-free
No artificial color or fragrance
Gluten-free
Not tested on animals
Cons
The smell might not be pleasant for some.
Key Ingredients: Aloe vera, MSM, Manuka honey
This 10-in-1 formula is rich in skin-loving ingredients like aloe vera, manuka honey, shea butter, coconut oil, olive oil, blue-green algae, hemp seed, and other vitamins. This nutrient-rich natural face moisturizer provides you with 8-12 hours of deep hydration. It slows down cell damage, stimulates new cell growth, and improves elasticity to prevent wrinkles and keep your skin youthful. You can use it on the face, hands, body, and feet.
Pros
Non-comedogenic
Fragrance-free
Alcohol-free
Paraben-free
Can be used for rosacea, eczema, and dermatitis
Non-greasy
Suitable for sensitive and dry skin
Cons
Key Ingredients: Raw Hawaiian honey, Beeswax, Royal jelly
This is an ultra-hydrating face and eye cream. It is hand-made by the Holistic Beekeepers in Hawaii. It contains raw Hawaiian honey, royal jelly, beeswax (with pollen and propolis), vitamin E, essential oils, and extra virgin olive oil. It can be applied to the face, eyes, décolleté, hands, and other body parts. It helps improve the skin elasticity, and the propolis has antibacterial properties that keep your skin healthy.
Note: This product contains ingredients that might cause allergic reactions. Patch test is recommended.
Pros
Non-comedogenic
Fragrance-free
Gluten-free
Paraben-free
Non-GMO
No fillers
No chemicals
No animal testing
Cons
Key Ingredients: Alpine rose stem cell, Pomegranate, Hyaluronic acid
One of the main ingredients of the 1000 Roses Day Cream is rose extracts. It contains rose distillate, rose isolates, and Alpine rose plant stem cells. It also contains ingredients like aloe vera and pomegranate extracts that soothe dry and sensitive skin. It keeps the skin hydrated and brightens the skin tone. The hyaluronic acid and aloe vera protect the hydrolipid barrier of the skin and give you a youthful glow.
Pros
Non-GMO
Gluten-free
Fairtrade
Cruelty-free
Sustainable
Vegan
Pleasant fragrance
Cons
Might make the skin oily.
Key Ingredients: Aloe vera
This cream contains 100% natural super-plants and organic seed/nut extracts that moisturize and rejuvenate the face and body. It contains ingredients like aloe vera, shea butter, coenzyme Q10, grape seed oil, manuka honey, and kukui nut oil. Aloe vera helps restore the skin surface and improve the texture while the other ingredients protect damaged skin and boost cell regeneration. This light, gentle formula also calms itching and heals skin infections.
Pros
100% natural
Paraben-free
Color-free
Fragrance-free
Non-sticky
Cons
Some users may not like the smell.
May not work on all skin types.
Key Ingredients: Aloe vera & Green tea
This is a 100% vegetarian formula. It helps to minimize skin pores and provides light hydration to keep your skin soft and radiant. This cream is rich in antioxidants such as green tea, Gotu kola, cucumber, and aloe vera. These ingredients nourish and moisturize your skin, making it silky-smooth.
Pros
Cruelty-free (Leaping Bunny certified)
100% vegetarian
Paraben-free
Packages are made using 100% post-consumer resin
Botanical ingredients
Hypoallergenic
Phthalate-free
Sulfate-free
Not tested on animals
Non-greasy
Cons
Might not suit oily skin.
Key Ingredients: Shea butter and Cucumber
This moisturizer contains shea butter and cucumber that provide lasting hydration throughout the day. It contains 5% non-nano zinc oxide and microalgae  that protect the skin from the sun and environmental damage. It has a matte finish and a light green tint that effectively covers the redness of your skin. The moisturizer is made with 100% natural ingredients and is manufactured in small batches.
Pros
Non-comedogenic
100% natural ingredients
Cruelty-free
Non-greasy
Can be used as a primer for makeup
Reef-safe
Provides a matte finish
Offers sun protection
Cons
The green tint might affect the color of the foundation.
The fragrance may bother sensitive noses.
Key Ingredients: Hemp oil
Hemp oil is deeply moisturizing, and it contains omega- 3 and 6 fatty acids. It is extremely beneficial for restoring and moisturizing dry skin This day cream also contains hyaluronic acid and vitamin E. Together, all these ingredients boost collagen development, prevent fine lines and wrinkles, and protect the natural barrier of your skin.
Pros
Ecocert certified organic
SLS & SLES- free
Silicone-free
Petrolatum-free
Paraben-free
Propylene glycol-free
Cruelty-free
Cons
Key Ingredients: Green tea, Camellia sinensis leaf extract
This cream is enriched with catechins and vitamins that protect your dry skin from damage and keep it healthy. The green tea used in this product is grown in the mineral-rich Jeju island. This cream is rich in peptides that help regenerate your skin, provide 72 hours of hydration, and also have anti-aging effects. It keeps your skin moisturized, improves elasticity, and protects your skin from environmental damage.
Pros
Paraben-free
Fragrance-free
No artificial color
Silicone-free
Not tested on animals
Vegan
FSC certified for sustainable sourcing
Cons
Not moisturizing enough for dry skin.
Key Ingredients: Argan stem cells, Acai berry, Kombucha
This cream is formulated with a fruit stem cell complex that contains argan stem cells, acai berry, and kombucha probiotics. The fruit stem cell complex nourishes the skin and improves the natural barrier to keep it healthy and balanced. It also contains willow bark extracts, along with other ingredients, which keep your skin blemish-free and improve its antioxidant defense.
Pros
Non-GMO project verified
Gluten-free
Sustainable and fair trade
Cruelty-free
Vegan
Non-greasy
Non-oily
Lightweight
Refreshing citrus scent
Cons
May feel too mattifying on dry skin.
[ Also Try – Avene Skin Recovery Cream ]
Often, you will find products that claim to be "natural," but they do contain synthetic ingredients. Be careful when picking a moisturizer. A natural and organic face moisturizer contains unprocessed (natural) or processed (synthetic) ingredients that are derived from nature. Here are a few things to keep in mind when picking a natural daily moisturizer for your face or body.
How To Pick The Right Organic Face Moisturizer
1. Determine What "Natural" Means To You
Not all define the term "natural" the same way. For some, natural means devoid of parabens, mineral oils, and other synthetic "not-so-good-for-the-skin" ingredients. On the other hand, for some, "natural" means products that are not formulated in labs and contain unprocessed natural ingredients. Certification is not always necessary to define a "natural face moisturizer." It's all about how you define it. You may check the brand website and the ingredient list or do a patch test before picking.
2. The Certifications
Although it is not mandatory for a brand to get their skin care products certified for natural and clean ingredients, having a certification builds trust. You can check for certifications, such as Ecocert, USDA, Cruelty-free, Vegan, COSMOS-standard, EWG verified, and NPA (National Products Association) verified tags.
3. Buy As Per Your Skin Concern
Skin concerns are vital factors to be considered. If you have acne-prone skin, always look for non-comedogenic products. Pick products depending on your skin concern. This helps to minimize any risk of aggravating your existing skin condition.
4. Know The Types Of Moisturizer
Moisturizers are either oil-based or water-based. They can be ointments, creams, and moisturizing lotions. Oil-based ointments or moisturizers can seal moisturize perfectly. If you have dry skin or conditions like eczema, you can use oil-based products. If you do not like the greasy feeling of ointments, you can use moisturizing creams as they do not contain much oil like ointments but can seal moisture effectively. Lotions are mostly water-based and can suit all skin types, depending on the formula.
5. Check For Possible Irritants
Ingredients like parabens, dyes, alcohol, perfume, or fragrance can irritate the skin. Hence, avoid these ingredients. Also, if you are using a moisturizer with SPF, check for mineral sunblocks like titanium dioxide and zinc oxide. These are usually safe.
Also, do not forget to research about ingredients you are not sure about.
Remember, natural does not always mean better. You can be allergic to natural ingredients, just like synthetic ingredients. The source of the ingredients cannot determine the safety of the product. Know what you are allergic to and pick products accordingly. If possible, always consult a doctor or do an allergy test before you finalize anything.
That was our round-up of the 10 best natural and organic face moisturizers. Use our buying guide to pick one based on your skin concerns and type. You can thank us later!
Expert's Answers for Readers Questions
Is coconut oil a good moisturizer for the face?
It is not advisable to put coconut oil on your face as it tends to clog the pores.
How can I hydrate my face naturally?
You can use a natural and organic face moisturizer from the above list or try shea butter, honey, and aloe vera gel to keep your skin moisturized.
Recommended Articles:
The following two tabs change content below.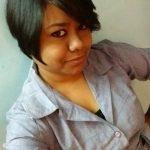 Ramona is a journalist-turned-content writer. She holds a Master's degree in English Literature and has been writing for the digital world for over five years. She specializes in writing for Skin Care. She has done a certificate course titled 'Dermatology: Trip To The Skin', offered by Novosibirsk State University. She believes that beauty begins with a good skin care regimen and is on a mission to eliminate all toxins from her routine. She helps and guides readers in selecting products and ingredients specific to their skin type/issue. When Ramona is not working, her books and passion for music, good food, and traveling keep her busy.