10 Best Natural Tinted Moisturizers For Radiance Like Never Before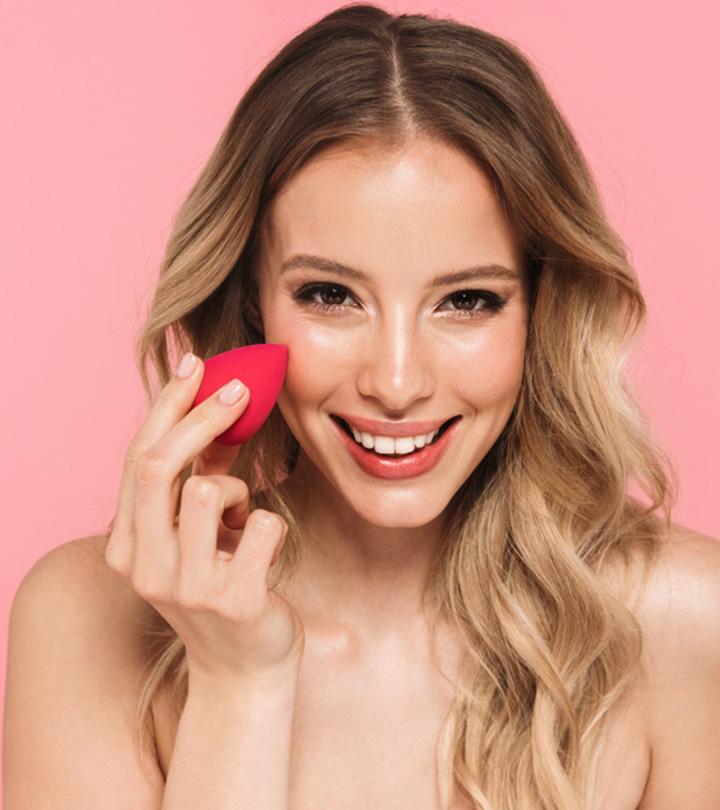 A busy schedule can make it difficult for you to manage a healthy work-life balance. Not just your sleep, but also your overall health gets impacted when you are stressed and overworked. Your skin is the first one to show its after effects. You are constantly exposed to the harmful rays of the sun, to dust, and dirt, regularly. But due to lack of time and awareness, you might not realize how damaging it can be for your skin. Your skin deserves nourishment and nurture, hence, the right products need to be used for maintaining skin health and improving it.
Here are the top 10 best tinted moisturizers for your skin. Tinted moisturizers allow your skin to hide its imperfections and marks by concealing it and also protecting the skin. It helps to make your skin get an even tone and provides you younger-looking skin. It must be a relief to know that there is an easy way to take care of your skin, so, try these fantastic products to experience the goodness it has to offer!
Top 10 Best Natural Tinted Moisturizers For Healthy And Hydrated Skin
Achieve flawless-looking skin with this BB cream that has SPF 30, which protects your skin from damage. It has zinc oxide and titanium oxide that fights harmful UV rays. The cream also helps in making your skin even toned and gets rid of blemishes too. The product is made of chamomile, which gives a soft and soothing effect to your skin, whereas artemisia prevents aging. The antioxidizing moisturizer is ideal for daily wear and also has the infusion of sugar maple, which makes your skin glow.
Pros:
Paraben-free
Cruelty-free
Suitable for all skin types
Vegan
Hypoallergenic
Lightweight
Easy to apply
Cons:
The Organic Wear Tinted Moisturizer contains sunflower seed oil, jojoba oil, shea butter, and avocado oil that allow your skin to feel fresh and moisturized. The tinted moisturizer also has SPF, which keeps your skin protected from the sun and its damaging effects. The organic tinted moisturizer with SPF consists of titanium dioxide and zinc oxide that prevent the harmful rays such as UVA and UVB from harming you. The natural tinted face moisturizer offers buildable sheer coverage and evens out skin tone, while masking imperfections like dark circles, age spots, and fine lines.
Pros:
Hypoallergenic
Free of synthetic fragrances
No-paraben
No-GMO
Cruelty-free
No preservatives
No dyes
Cons:
May not suit all skin tones
Conceal all spots and blemishes with this tinted moisturizer that makes your skin feel fresh throughout the day. The lightweight formula of this product is suitable for all skin types and leaves a matte-finish on your face. It is formulated with mica, magnesium, zinc, and hydroxatone ,which along with SPF, enhance the effectiveness of the product. To keep your skin hydrated and improve overall skin health, it is also enriched with safflower seed oil, camellia leaf extract, and badderlocks extracts.
Pros:
Paraben-free
Cruelty-free
Suitable for all skin types
Hypoallergenic
Available in 6 shades
Talc-free
Cons:
Some may find the consistency thick
Looking for facial sunscreens? Protect your skin from the damaging effects of the sun with one of the best tinted moisturizers that is smooth to apply and does not leave a white residue behind. It helps keep your skin moisturized with ingredients like aloe,cucumber, argan oil, and coconut oil. The product also has anti-aging properties and reduces the appearance of fine lines and wrinkles, making you look young and fresh. A mineral-free formula, this moisturizer stays put and won't make your face shine, even when the heat index reaches 95.
Pros:
Reef-friendly
Good coverage
Vegan
Anti-aging properties
Water-resistant
Cons:
Some may find it slightly sticky
An antioxidant-rich tinted moisturizer, this one keeps your skin moisturized all day long. It settles as a matte yet dewy finish and blends into your skin seamlessly to provide a natural glow. It contains vitamins that replenish your skin and protect its natural moisture barrier. Natural ingredients like coconut oil, jojoba esters, and Acai palm fruit oil ensures that your skin stays hydrated. Enriched with antioxidants, it keeps the skin protected at all times.
Pros:
No parabens
No phthalates
Petrolatum and SLS-free
Lightweight
Not greasy
Cruelty-free
Vegan
Cons:
It may not offer an adequate layer of coverage for those with enlarged pores.
Hide your imperfections and flaunt your beautiful features with the NIVEA Daily Essentials Tinted Moisturising Day Cream that is enriched with vitamins, light-reflecting pigments, and hydra IQ. The formula blends well with your skin and evens out skin tone. It also prevents premature aging as it provides sun protection. Vitamin E present in the formula helps fight against free radicals, while the nourishing ingredients in this cream offer 24-hour moisturization along with additional skin benefits.
Pros:
SPF 15
Ideal for daily use
Dermatologically-approved
Buildable-coverage
Cons:
Some may find the formula darker than expected
Keep your skin protected from external factors such as pollutants, dust, and harmful sun rays as your skin deserves to be pampered. A gentle facial moisturizer, it is formulated with green tea, hemp seed oil, mango butter, rosemary oil, and vitamin E. It is free from gluten, soy and nuts, making it an ideal choice for everyday use. The vitamin and mineral-enriched formula keeps your skin replenished and healthy, while zinc oxide and titanium oxide present in the product protect your skin from harmful UV rays.
Pros:
Water-resistant
Reef-safe
Non-GMO
Cruelty-free
Reusable
Vegan
Cons:
Has to be reapplied every 2 hours
Experience what it's like to have flawless and glowing skin with one of the best tinted moisturizers that help you look radiant with minimal efforts! Along with SPF 30, it is made with collagen, pure zinc, and natural pigments that even out skin tone and naturally cover blemishes and marks. Phytonutrients present in the formula brighten your face and make it smooth and soft. It is also enriched with organic coconut, pomegranate, broccoli seed oil, algae extract, and ginseng, which keeps your skin hydrated and rejuvenated.
Pros:
Hypoallergenic
Chemical-free
Cruelty-free
Non-comedogenic
Non-GMO
Gluten-free
Vegan
Cons:
Not available in an extensive shade range
Try the nutrient-rich moisturizer that hides dark spots and all other imperfections like blemishes, spots, and redness. A smooth and silky formula, it glides through like a dream and makes your skin glow naturally. It promotes cell renewal and improves the elasticity of your skin. Formulated with vitamin C, rosehip oil, co-enzyme Q10, and hyaluronic acid, this BB cream with SPF also offers sun protection and boasts anti-aging properties.
Pros:
Not greasy
Lightweight formula
Non-toxic face moisturizer
Suitable for all skin types
Cons:
Some may not like the smell/ some may find it to be thick.
Provide natural light coverage to your skin to hide all imperfections in no time. This product has SPF 30, which protects the skin against UVA and UVB rays. It helps to retain moisture and keeps your skin hydrated. The antioxidizing property of the product is due to the presence of vitamin C and E, which fights against free radicals to keep your skin healthy and damage-free. Get a long lasting effect of one of the best tinted moisturizers that leave a natural and dewy look on your face.
Pros:
Smooth consistency
Lightweight
Long-lasting
Retains moisture
Cons:
Now that we've taken a look at the 10 best natural tinted moisturizers, here's a quick buying guide to help you pick one that's best suited for your skin tone and type.
How To Choose An All Natural Tinted Moisturizer
Tinted moisturizers are usually ideal for women who have dry skin. They don't need much coverage, hence buying a tinted moisturizer becomes a better option than a foundation. It provides moisturization and also improves your skin. Here are few points you must keep in mind while choosing a tinted moisturizer for yourself.
You must try different shades before you find the right one for yourself. The shade you buy must blend well with your skin color and should look natural. The idea is to get a glow and hide the flaws. So, one must select a shade that is closest to the skin of your nose. You can apply the product on one side of your face to see if it suits you. Do not apply the product on your hand or any other body part as it might lead to a wrong choice.
You must look for ingredients that meet your requirements. If you are looking for sun protection, invest in a moisturizer that offers broad-spectrum SPF protection. To avoid further damage to your skin, ensure that the product doesn't contain any sulfates, parabens, phthalates, GMOs, and other toxic ingredients. Look for plant-based ingredients such as aloe vera, green tea, jojoba, avocado oil, and shea butter to name a few. They are nourishing and help your skin remain hydrated and soft.
You must keep your skin type in mind while looking for a tinted moisturizer. This will prevent you from getting any harm from the product and gain maximum effectiveness instead.
Dry skin: Opt for products with ingredients like hyaluronic acid, avocado, and aloe vera to name a few. They help in locking moisture and will strengthen the moisture balance to keep your skin hydrated throughout the day.
Oily skin
Oily skin is more prone to breakouts and clogged pores, so you must look for products oil-free and non-comedogenic ingredients. A natural tinted moisturizer for oily skin should ideally not contain avocado and almond oils. Choosing an oil-free product will not clog your pores and will provide moisturization too.
Sensitive skin
Your skin deserves hydration, so the product you choose should ideally have ingredients   that are natural and not harsh. When looking for a natural tinted moisturizer for acne-prone skin, make sure there is no fragrance added to it as it can cause irritation. You can look for ingredients like glycerin, aloe vera, shea butter, and chamomile extract to name  a few.
Normal or combination skin
Your product must have ingredients such as hyaluronic acid and ceramides as they are not greasy and keep your skin hydrated.
How much makeup can one put on a daily basis to cover the flaws, scars and imperfections? This can open doors to damaged skin that can lead to breakouts too. Hence, tinted moisturizers answer all your questions to achieve flawless skin. They help cover your blemishes and spots and moisturize the skin too. It provides hydration and protection from the sun. Get a glowing skin and a matte finish with the 10 best natural tinted moisturizers made for you.
Frequently Asked Questions
Do tinted moisturizers clog your pores?
If your moisturizer is mineral oil-free, it will not clog your pores. Hence, you must always read the ingredient list to prevent your pores from clogging.
Can you wear a tinted moisturizer every day?
Yes, it can be worn every day before going out in the sun if it also has sun protection properties. Ensure your face is clean before you apply the product and make sure you wash your face thoroughly before going to bed. If the product is made of vitamins and minerals and has no harmful chemicals like paraben and sulfate, it is safe to use every day.
The following two tabs change content below.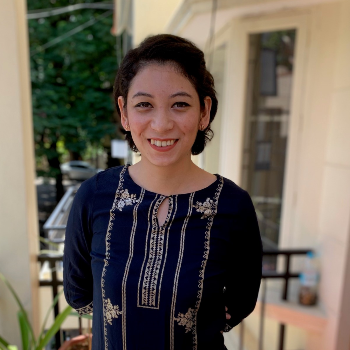 Sneha Manandhar holds a Master's degree in English from the University of Pune. She has previously worked with media and publication houses in varied capacities as a lifestyle writer, an editor, a copywriter, and a translator. She reviews beauty, skin care, and wellness products from specialized curated lists. She believes that SEO-driven content is the present and the future and keeps herself busy by dabbling in SEO-related tools and honing her editing skills.