Best Neon Nail Polishes – Our Top 10
Flaunt your nails in stunning shades that help you make a statement without much effort!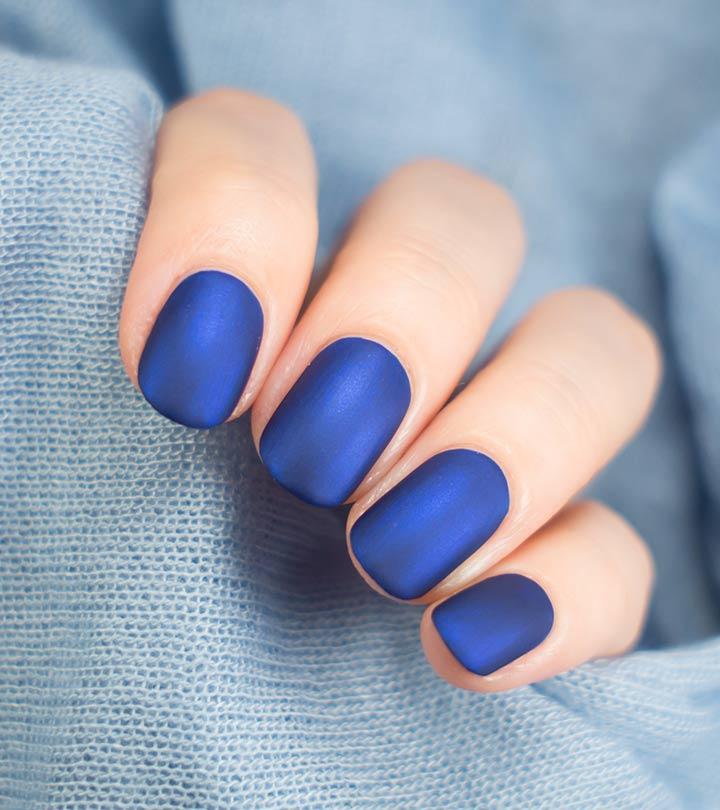 If you want to make your manicured nails pop, a neon nail polish is ideal. The best neon nail polish is available in bright shades. These shades often go well with any outfit that you carry confidently. So flaunt your bold neon nails this season.
You have endless possible ways to make your nails appear attractive. If you feel these neon nail shades are too bright to carry, you can always use nail art techniques to flaunt neon colors. Otherwise, you can use the neon shade along with a crackle nail polish.
There are endless ways to style neon nail polishes. There are also endless neon nail polishes in the market. Our team has reviewed them all, and today, we bring you the best neon nail polishes that will add an extra oomph to your manicure. Scroll down and check them out. Add all the shades you like to your cart to upgrade your neon nail paint collection!
Summer is here and of course the most appropriate colour to wear is yellow. Pina Colada is a bold neon yellow in a creme finish. The consistency is really sheer so get ready to layer it on. The colour is bright enough to compete with the sunshine outside !!
Pros
Long-lasting
Glossy coverage
Salon-like finish
Non-yellowing
Chip-resistant
Non-carcinogenic
Non-transferable
Cruelty-free
Cons
If you love all things pink, you just can't do without this neon pink nail polish. Shocking Pink is a bright pink in a creme finish. The colour dries to a semi matte finish so you might need to apply a layer of topcoat. Requires three coats. You can check this YouTube video for more information about the product.
Pros
Long-lasting
Chip-resistant
Quick-drying
Strengthens the nails
User-friendly application
Suitable for summer season
Cons
[ Read: Best Dark Blue Nail Polishes ]
If you plan to spend most of the summer by the beach, here is a colour to match the blue waters. Towel Boy Toy (isn't the name interesting?) is a sky blue neon that dries almost matte but has subtle shimmer in it. This one is quite wearable in spite of it being neon. Requires three coats.
Pros
Shiny finish
Strengthens the nails
User-friendly brush
Cons
Not long-lasting
Chips off easily
Give your nails a teasing look with this duri Nail polish in the atomic color. This neon yellow shade with a matte finish provides full coverage to your nails. The bottle has a sleek design, and it is formulated without formaldehyde, toluene, and DBP. However, it is a sheer texture, so you might have to layer it on for the desired shade.
Pros
Matte finish
Full coverage
Easy to apply
Quick-drying
User-friendly applicator
Gluten-free
Paraben-free
Formaldehyde-free
Cruelty-free
Vegan
Suitable for sensitive nails
Cons
[ Read: Best Nail Polishes For Fair Skin ]
Another wearable neon that anyone can carry. Flying Dragon is a dark purple with some shimmers in it. The idea of having shimmers with neons is quite nice. Requires three coats. If you are still unsure about purchasing, you can check out a review of this product on YouTube.
Pros
Long-lasting
Quick-drying
Glossy finish
Suitable for summer
Cons
Streaky coverage
Hard to apply
Neons are challenging enough to wear, and now you have them in a matte finish. Can you see how the matte finish further intensifies the colour ? La Paz-itively Hot is a bold hot pink which dries matte. This one will look hot beneath a black crackle. Requires two coats.
Pros
Premium-quality formula
Long-lasting coverage
Chip-resistant
Decent paint brush
DBP-free
Toluene-free
Formaldehyde-free
Cons
None
This shade is part of Orly's summer collection that is sure to energize your mood. The bright cherry red adds glamour to your nails and offers an ultra-smooth application. The vitamins A, E, and B5 infused in the nail polish protect and nourish your nails. You can combine this nail polish with other neon nail polishes by Orly to give a customized look to your nails.
Pros
Nourishing formula
Ultra-smooth application
Shiny finish
Suitable for summer season
Cons
Fades under excess sunlight
If you love shiny looks, here is a glittery nail polish by ILNP. This vegan and cruelty-free polish lasts long and dries faster. The neon pink holographic polish adds a magical pop to your nails and provides a sparkly finish. In addition, the nail polish spreads evenly on the nails for comfortable application.
Pros
Glitter coverage
Holographic finish
Toluene-free
Triphenyl phosphate-free
Paraben-free
Formaldehyde-free
Xylene-free
Cruelty-free
Vegan
Easy to remove
Cons
None
Here is a shade fit for royalty. Aruba Blue is a bold royal blue in a metallic finish. The shade is really gorgeous and I would love to get my hands on this one. Adding some rhinestones would take this over the top. Requires three coats. You can check out this YouTuber's review of the product if you require more convincing.
Pros
Metallic finish
Flawless coverage
Durable brush
Streak-free application
DBP-free
Toluene-free
Formaldehyde-free
Suitable for home manicures
Cons
Corals work well on almost all skin tones and here is one in neon. Flip Flop Fantasy is a pink-orange neon in a creme finish. The shade dries to a matte finish and is quite wearable on its own. Requires three coats.
Pros
Long-lasting
Quick-drying
Chip-resistant
Durable packaging
Suitable for summer
Cons
Why Trust StyleCraze?
Chaitra Krishnan is a makeup enthusiast who loves wearing neon colored nail polish because it makes her manicured nails pop. She has sifted through multiple user reviews online to pick the best available options for her readers. Her recommended list includes detailed information about the best neon nail polishes. According to her, these products are long-lasting, chip-free, and offer great color payoff.

Recommended Articles