10 Best Neti Pots For Nasal Allergies – 2021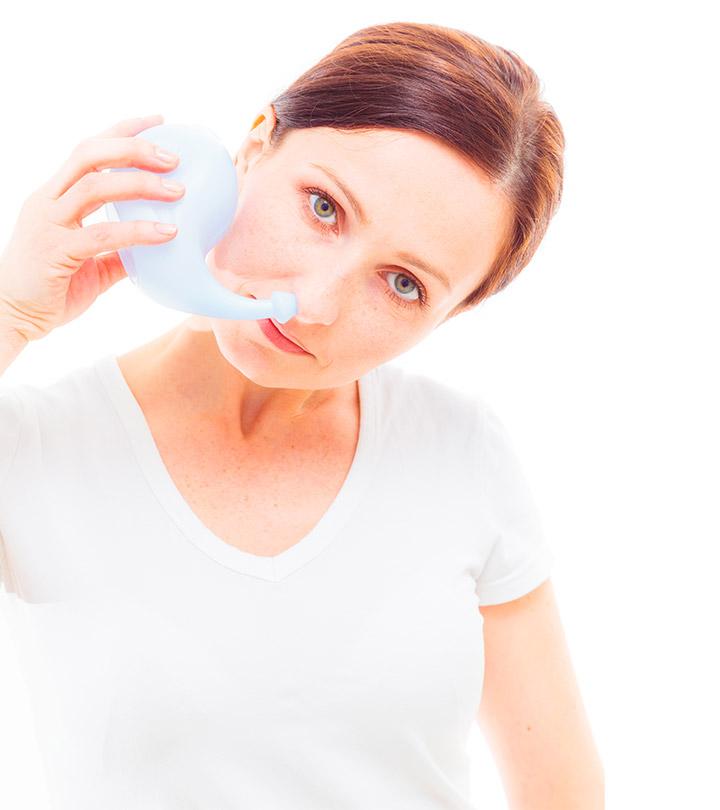 Neti pot is a drug-free nasal cleanser that has been used for centuries in South East Asia. The term neti pot or 'Jala Neti' simply means 'water cleansing.' It can help relieve a chronic sinus infection, nasal dryness, nasal blockage, runny nose, allergies, or even snoring issues almost instantly. It not only clears your sinuses but also enhances your sense of smell and taste. If you are looking for the ideal neti pot, we have got it covered! Take a look at the list below to know about the 10 best neti pots available on the market right now.
Top 10 Neti Pots For Nasal Allergies
1. SinuCleanse Nasal Wash System Soft Tip Neti Pot
SinuCleanse Soft Tip genie-style Neti Pot is a see-through pot with a soft tip. It provides great comfort and allows for the gentle flow of the solution. The design allows you to view the water level inside. The unique shape facilitates the controlled flow of the saline solution into the nasal passage. The kit contains 30 all-natural saline packets. Each packet contains preservative-free, salt granules. You can use this neti pot for allergies. In addition to that, this product helps ease the symptoms of nasal congestion, sinusitis, and rhinitis, sinus pressure, cold and flu, and nasal dryness.
Pros
Clinically proven and safe
Travel-friendly
Recyclable
Affordable
Cons
None
2. NeilMed Nasaflo Porcelain Neti Pot
NeilMed Nasaflo Porcelain Neti Pot is a natural saline nasal wash. It helps treat nasal allergies, nasal dryness, and nasal stuffiness. The design allows the solution to flow smoothly without any mess. The pack contains 50 premixed packets of sodium chloride and sodium bicarbonate mix for effective cleansing.
Pros
Easy to clean
No burning
Travel-friendly
Hygienic
Cons
None
3. Dr. Hana's Nasopure Nasal Wash
Dr. Hana's Nasopure Nasal Wash is a patented ergonomic design that allows you to wash your nasal passage without spilling, bending, or twisting your neck. The unique straight back design enables you to look forward, holding your head up as the water flows into the nasal cavity without spilling. Another amazing feature is that this bottle can be squeezed to control the pressure and flow.
Pros
Easy to use
Travel-friendly
pH-balanced alkaline solution
No burning or nasal irritation
Cons
Does not exert enough pressure for cleansing
Aromatic Salt Premium Ceramic Neti Pot is an easy-to-use nasal cleanser. This neti pot claims to promote healthy sinus cleansing by removing allergens and mucus that block your nasal passages. Since it is made of ceramic, you can easily clean the pot by hand.
Pros
Easy to maintain
Has a solid handle
Durable
Affordable
Cons
5. ComfyPot Comfortable & Clear Neti Pot
This unique neti pot comes with a silicone nozzle that creates a comfortable seal for easy nasal cleansing. It enables excellent even flow with the anti-fill opening. This product claims to make your sinus cleansing an enjoyable experience. The conical tip seals your nostril perfectly. The best part is that the kit includes two removable silicone nozzles. ComfyPot's handle-free design is a travel-friendly product.
Pros
Easy to clean
Premium quality
Enables the right amount of flow
Durable
Cons
6. Yeti-Pot Nasal Cleansing Pot
Yeti Cleansing Pot helps relieve nasal congestion, sinus infection, excess mucus, dry nasal passages, allergy symptoms, and post-nasal drip. The ergonomic shape allows you to use the neti pot with no spills, no mess, and easy flow.
Pros
Easy to clean
Non-breakable
No burning sensation
Lightweight
Cons
7. HailiCare Nasal Wash Pot
HailiCare Nasal Wash Pot's unique construction and patented ergonomic design allow the perfect water flow for deep cleansing of the nasal cavity. It gently eliminates dirt, mucus, and other nasal irritants. The kit includes two types of nasal wash adapters – one for adults and one for children. This bottle-like structure has a push-type switch that controls the flow.
Pros
Easy to clean
No spills and mess
Affordable
Cons
8. Health And Yoga SteloKleen Neti Pot
This neti pot was designed for yoga's many cleansing kriyas. It is made of hygienic stainless steel and keeps your nasal passage clean and sterilized. The smooth and tapered tip fits snugly onto your nostrils. It also allows flushing of both the nostrils within a single fill.
Pros
Non-breakable
FDA approved
Provides easy grip
No dripping
Cons
9. Healthgoodsin Jala Neti Pot
This combo is ideal for those who practice nasal washing every day. The compact size makes it a perfect choice for traveling. The kit includes a neti pot, a stainless steel tongue cleaner, and an eyewash cup made from high-quality raw materials. It comes with 10 complimentary salt sachets.
Pros
Cost-effective
Relieves allergies
Clears excess mucus
Cons
10. Yogi's NoseBuddy Neti Pot
This neti pot can be used for both adults and children. It prevents the common cold, flu, and sinusitis. The long spout with a large volume enables good water flow. The pack includes a measuring and mixing spoon for accurate salt concentration. It is light and compact and claims to be unbreakable.
Pros
Available in various shades
Kid-friendly product
Weights only 120 g
Durable
Cons
These are the top 10 neti pots that can help you deal with sinusitis and nasal allergies.
Here are some quick tips for improving your experience with neti pots.
Tips For Maximum Results
Always use boiled water to fill your neti pot. Contaminated water can cause severe health issues.
If you are just starting off, use the pre-mixed salt sachets for cleansing.
It is important to understand the right amount of sodium for your nose before starting. Consult your doctor in this regard.
If you are using a traditional spout neti pot, tilt your head sideways to flush the solution from the other nostril.
Ensure to use not more than ¼ to ½ saline solution.
In case the saline runs down your throat while irrigating, spit it out quickly.
Always clean your neti pot once you're done using it.
A neti pot is an all-natural, tried and tested way to clear your sinuses and nasal passages – without any side effects. Pick a product from the above list, try it out, and share your experience with us in the comments section below.
Expert's Answers For Readers' Questions
Is it safe to use a neti pot?
For most people, it works well and is safe. But, if you use tap water or contaminated liquid, there are high chances of development of infection and other health conditions.
How often should I a neti pot?
You can use it once a day. But, if you have a cold or any other chronic nasal condition, use it thrice a day.
What to do when it pains while using a neti pot?
If you experience pain or burning sensation during the process, check for the amount of salt used. You can bend over and blow your nose, or visit a doctor right away.
How should I clean my neti pot?
Wash it with a dish soap using warm water and let it air-dry for some time. Also, ensure to clean your neti pot after every use.
Recommended Articles:
The following two tabs change content below.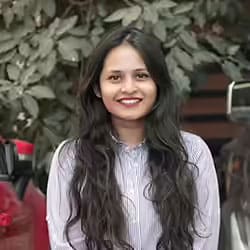 Pooja is a Mass Communications and Psychology graduate. Her education has helped her develop the perfect balance between what the reader wants to know and what the reader has to know. As a classical dancer, she has long, black hair, and she knows the struggle that goes into maintaining it. She believes in home remedies and grandma's secrets for achieving beautiful, luscious hair. When she is not writing, she learns Kuchipudi, practices yoga, and creates doodles.