10 Best Neutrogena Face Washes Available in India 2018
Neutrogena is number one dermatologist-recommended skincare brand, as they offer wide variety of products related to skin and hair care. This particular brand has innovatively designed their products, keeping in mind the customer's needs.
Neutrogena has always been passionate for creating effective and skin-friendly products for their customer's. This brand is considered the most loved beauty and skincare brand. This article compiles a list of top 10 Neutrogena face wash for different skin types.
Here Are The Top 10 Neutrogena Face Washes:
1. Neutrogena Liquid Pure Mild Facial Cleanser Face Wash:
Neutrogena Liquid Pure Mild Facial Cleanser is non-medicinal that makes you feel soft and relaxed on the face. This Neutrogena Liquid Facial Cleanser contains good amount of glycerine, that doesn't cause any harm to the skin. It also cleanses the pores without making your skin stretchy and dry. This has a gel consistency that lathers well and removes excess oil, pimples and non-waterproof makeup. It is suitable for all skin types and is non-comedogenic. This does not block skin pores, leaving it pimples and acne free. It is fragrance-free that is best for sensitive skin.


2. Neutrogena Deep Clean Facial Cleanser:
Neutrogena Deep Clean Facial Cleanser is non-comedogenic and contains salicylic acid. This cleanses the pores and dissolves dirt or sebum. This is dermatologically tested to gently remove dead cells, which helps to give fresh and smoother skin. This Neutrogena deep clean face wash can also be used to remove makeup and has mild and neutral fragrance. This is ideal for men as well. This proves to be very mild and effective for normal to oily skin.


[ Read: Neutrogena ]
3. Neutrogena Rapid Clear Oil-Eliminating Foaming Cleanser:
This face cleanser helps to control the shine on face for many hours. This is Acne-Prone® skin formula is very refreshing that gently removes surface oil. This rich and creamy foam texture helps to remove clogged dirt and reduces the surface oil without taking off the skin's natural oil. It can easily remove the skin make-up.


4. Neutrogena Oil-Free Acne Wash:
Neutrogena Oil-Free Acne Wash is #1 dermatologist recommended acne-fighting cleanser. This is formulated as oil-free formula that gently cleanses the pores and gives clear skin. It has salicylic acid to cure acne and breakouts, soothes the skin and prevents irritation. This Neutrogena acne face wash leaves your skin clean, residue-free and oil-free.


5. Neutrogena Extra Gentle Cleanser:
This is dermatologist-recommended cleanser that helps to add back the moisture. This includes anti-irritants chamomile and vitamin E. This is a soap-free formula that is gentle yet effective cleanser. This doesn't leave any filmy residue to clog pores and has hydrating formula to maintain the moisture of the skin. Hence, it is also suitable for dry & sensitive skin. This is another perfect neutrogena face wash for dry skin.


[ Read: Balms From Neutrogena ]
6. Neutrogena Deep Clean Foaming Cleanser:
Neutrogena Deep Clean Foaming Cleanser refreshes your skin. It lathers well to deeply cleanse down to the pores and gives very clean and long-lasting fresh feeling.


7. Neutrogena Fine Fairness Cleanser:
This is a very gentle and effective purifying facial cleanser, which contains vitamin C and essential soy that improves the overall fairness and translucence. This also improves the skin fairness and makes them soft and hydrated. It gently removes the dirt, surface oil, dead skin cells and impurities. This also helps to maintain the skin's natural moisture level and doesn't clog the pores.


8. Neutrogena Men® Invigorating Face Wash:
This is specially formulated for men's face. This is a foaming gel cleanser that has a cooling lather to remove the dirtiest pores without taking off the natural skin oil. This will leave you feeling refreshed by removing excess surface oil and dirt. This makes your skin look healthy.


[ Read: Face Wash For Oily Skin ]
9. Neutrogena Pore Refining Daily Cleanser:
This helps to shrink the look of pores by refining the skin's tone and texture. After several days of use, this reduces the pore appearance and makes them look clear and smooth. It is dermatologically tested that sweeps away the dead skin and smoothes uneven patches. It goes deep into the pores to make them look smaller and less visible. This cleanser is non-comedogenic that won't clog pore.


10. Neutrogena One Step Gentle Cleanser:
This One Step Gentle Cleanser acts as a cleanser and makeup remover as well. The texture of the cleanser is rich and silky that can also be used as a makeup remover. The product maintains the natural skin moisture and completely cleanses the skin.


[ Read: Best Neem Face Wash ]
*Subject to Availability
Hope you found this article interesting to read. Try this top 10 Neutrogena face washes to make your skin look healthier, clean and radiant. Please share your views by leaving your comments below. Thank you.

The following two tabs change content below.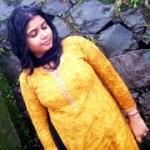 Latest posts by Jayshree Bhagat (see all)