10 Best Neutrogena Products To Use in 2021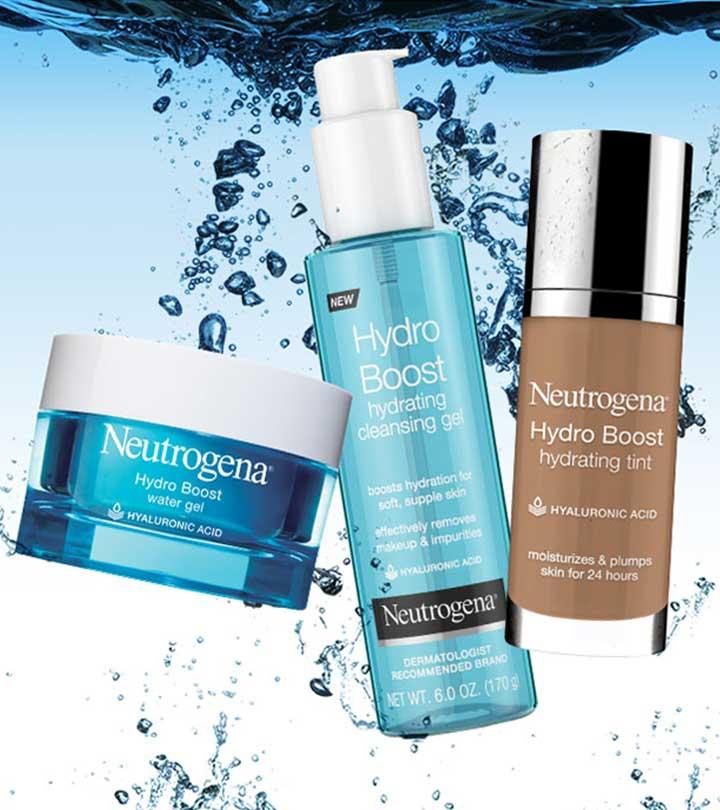 Finding your holy grail of products from one personal care brand can be so hard. With so many products from different brands on the market, we can't help but mix-and-match. But if you could only pick one brand to get all your products from, it is hard to do better than Neutrogena. Simply because Neutrogena provides effective solutions to every end of your routine including acne, hair, skin, bath, and cosmetics. In this article, I've put together a list of the 10 best Neutrogena products for personal care. Keep reading to find out what products have made it to the list.
Top 10 Neutrogena Products for 2021
Neutrogena's Ultra Sheer Dry-Touch Sunscreen Lotion with Broad Spectrum SPF 100+ is officially recommended by the Skin Cancer Foundation as an efficient sunscreen. Its helioplex formula is built with stabilized sunscreen technology that offers maximum sun protection. The light formula has a fresh scent and is water resistant. The sunscreen, unlike most, has an ultra sheer, non-shiny finish and leaves your skin feeling soft and smooth.
Pros
Easily absorbed by your skin.
Travel-friendly.
Long-lasting.
Waterproof and sweat-proof.
Excellent sun protection.
Suits all skin types.
Mild fragrance.
Non-comedogenic.
Does not leave a white cast.
A little goes a long way.
Cons
None.


Similar Products

This day cream by Neutrogena helps minimize wrinkles, fine lines, and other visible signs of aging. With regular use, the product helps you achieve healthier and younger-looking skin. Formulated with retinol and multivitamins, the cream nourishes your skin while protecting it from sun damage with its SPF 15 sunscreen. Not only that, but it has also been clinically proven to help soften and smooth out the skin.
Pros
Controls oiliness.
Non-greasy.
Non-comedogenic.
Suits sensitive skin.
Easily absorbed.
Improves complexion and skin quality.
Cons
Might not suit extremely dry skin.


Similar Products

Neutrogena's Hydro Boost Gel Cream is a lightweight gel-based formula that intensely hydrates your skin. The oil-free moisturizer contains hyaluronic gel, which helps conserve, deliver, and restore moisture to your skin. Formulated with glycerin and olive extracts, the product helps moisturize and nourish your skin to leave it feeling soft, healthy, and supple. It also helps improve skin texture and elasticity.
Pros
Suits oily skin.
Provides long-lasting hydration.
Soothes sunburns and aggravated the skin.
It has a pleasant fragrance.
Easily absorbed.
Primes your skin for makeup.
Cons
Might not suit extremely dry skin types.


Similar Products

Neutrogena's Triple Moisture Daily Deep Conditioner helps restore the moisture balance in your hair. The product is specially formulated for extremely dry hair and helps improve hair texture, making it smooth, soft, and manageable. The brand claims that you will notice improvement with every use and that the conditioner will help repair severely dry or overprocessed hair. It also helps control frizz and flyaways.
Pros
Intensely conditions hair.
Leaves your hair feeling silky and smooth.
The packaging allows for efficient and non-messy dispensing.
Prevents dryness.
It helps repair the damage.
Great for dry hair.
It does not weigh your hair down.
Reduces frizz.
Cons
None.

Similar Products

Neutrogena's T Gel Therapeutic shampoo helps give you lasting relief from issues such as flaking and itching. It is completely safe for daily use, making it perfect for anyone who swims or sweats a lot at the gym. It also helps soothe issues such as psoriasis and seborrheic dermatitis. The shampoo can also be used once a week to help control dandruff and itching.
Pros
Combats dandruff efficiently.
Lathers well.
It does not dry out your hair.
Cleans your scalp and hair efficiently.
The formula is not harsh, unlike more dandruff shampoos.
Soothes your scalp, especially if you have issues such as psoriasis.
Cons
The smell of tar can be off-putting for some.


Similar Products

Neutrogena's Triple Moisture Deep Recovery Hair Mask helps rehabilitate your hair. Especially formulated for extremely dry or over-processed hair, this product is an intensive hair repair treatment. The mask helps transform dull, dry hair into lustrous, soft, shining locks within a matter of minutes. Enriched with extracts of olive, meadowfoam seed, and almond, it helps nourish and hydrate your hair, reducing frizz and making your locks more manageable.
Pros
Improves hair health and texture.
Intensely conditions hair.
Specially formulated for extremely dry hair.
Value for money.
Adds shine.
Makes hair more manageable.
Reduces frizz.
Improves scalp health.
Cons
None.


Neutrogena's Shine Control Primer helps control shine and keeps your makeup looking fresh for a long time. The product perfectly primes your face so that your makeup goes on smoothly and lasts longer. It minimizes the appearance of pores and its rice protein technology helps absorb excess oils to keep your face grease-free. The formula is light and non-greasy.
Pros
Perfectly primes your face for makeup.
Prevents oiliness.
Long-lasting shine control.
Non-comedogenic.
A little goes a long way.
It does not leave a white cast.
Cons
None.


Neutrogena's Oil-Free Acne Wash is one of the best acne-fighting facial cleansers on the market. The product is specially designed for oily and acne-prone skin types. It gently cleanses your skin, removing excess oil from your pores to prevent clogging and breakouts. The product's Micro-Clear technology has been clinically proven to help boost the salicylic acid's performance when it comes to cleaning up acne and blackheads.
Pros
Helps reduce existing acne.
Nice consistency – not too thick or runny.
Suits oily skin.
Deeply cleanses your skin.
Controls breakouts.
Cons
Can dry out your skin.


[ Read – Neutrogena Oil Free Acne Face Wash Reviews ]
Neutrogena's Natural Fresh Cleansing + Makeup Remover is a 2-in-1 formula that cleanses your face and removes makeup in one simple step. The product is specially formulated to be gentle on your skin, especially the eye area. It helps remove all traces of makeup all while helping strengthen your skin's moisture barrier. 86% of the ingredients in this product are derived from natural sources.
Pros
Gentle formula.
Removes all traces of makeup.
It does not dry out your skin.
Simplifies the makeup removal process.
Has a pleasant and refreshing fragrance.
Budget-friendly.
Cons
Might not suit oily skin.


Neutrogena's Norwegian Formula Lip Moisturizer glides onto your lips and keeps it hydrated for long periods of time. The chapstick comes with an SPF value of 15 and helps prevent sun damage while also moisturizing your lips to make them smooth, soft, and healthy.
Pros
Reduces chapping.
Keeps your lips hydrated.
Long-lasting.
It offers sun protection.
Perfect consistency that feels light on the lips.
Makes your lips smooth.
Cons
None.


[ Also Try – Neutrogena Rapid Wrinkle Repair Night Moisturizer ]
*Subject to Availability
With this list of best Neutrogena products, all of your personal care needs are sorted! Are any of your favorite products on this list? Tell us about your experience with Neutrogena in the comments section below.
Recommended Articles: