10 Best Neutrogena Shampoos That You Must Try In 2023
Neutrogena shampoos use gentle and non-toxic formulas that improve your hair health.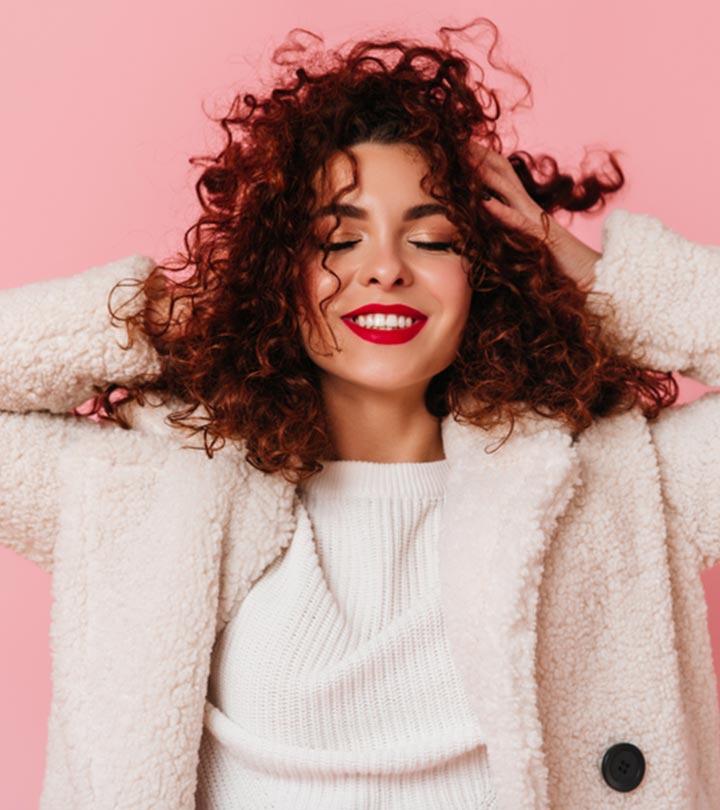 Take a deep sigh of relief as we're here to tell you that your hunt for the best Neutrogena shampoos ends here! This internationally acclaimed brand known for its clinically tested and safe-to-use ingredients is loved by dermatologists and hair care enthusiasts alike. If you thought this brand was only about skincare products, you are in for a pleasant surprise. They also have a fantastic haircare collection that is not too harsh on your hair and protects it from any kind of hair issue. Not only are the products from this dermatologist-recommended brand effective, but they also make sure your hair does not become too rough, which is the case with most shampoos. Neutrogena is the one for you, whether you are looking for a self-care hair mask or a shampoo plus conditioner that feels like heaven to your scalp and tresses. Here is our list of the 10 best Neutrogena shampoos of 2023 that you can choose from.
Our Top 10 Picks: Best Neutrogena Shampoos Of 2023
Pros
Removes up to 90% of hair product residue
Leaves hair clean and soft
Gentle and non-irritating formula
Instantly provides volume
Suitable for all hair types
Cons
Contains SLS
The scent maybe overpowering
Not color-safe
Pros
Helps reduce dandruff
Relieves itching and reduces flaking
Suitable for chronic conditions including psoriasis and seborrheic dermatitis
Gentle for everyday use
Cons
Contains SLS
Not color-safe
Pros
Formulated with Neuter Technology
Helps relieve itching and flaking
Gentle formula
Strengthens hair follicles
Suitable for daily use.
Cons
The smell of tar may be overpowering for some.
Not color-safe
Pros
Quick relief from itching and flaking
Nourishes the scalp and protects it against damage
Refreshing scent
Non-drying formula
Suitable for color-treated hair
Gentle enough for everyday use
Cons
May not be suitable for all hair types
Pros
Contains 3% salicylic acid
Reduces itching and flaking
Suitable for people with psoriasis, seborrheic dermatitis, and general dandruff
Controls and clears build-up
Contains no added colors
No preservatives
Cons
Pros
Color-safe
Paraben-free
Phthalate-free
Sulfate-free surfactants
Suitable for all hair types
Non-medicated
Cons
May make your dry hair
Not color-safe
If you've had unresolved issues with dandruff, you know of the stubborn itch that won't go away. Say goodbye forever to dandruff irritation with this Neutrogena T-Gel shampoo for stubborn itching. Formulated with menthol, it instantly cools and calms the inflammation of an itchy scalp, and the 0.5% coal tar cleanses and clears dandruff. It provides a rich lather and an inviting menthol scent that makes it a perfect daily shampoo. It is suitable for enhancing scalp health and treating conditions like psoriasis, seborrheic dermatitis, and common dandruff.
Pros
Menthol provides cooling effect and reduces persistent itching
Coal tar cleanses and clears dandruff
Ideal for daily use
Suitable for psoriasis, seborrheic dermatitis and common dandruff
Cons
Effects may not be long-lasting
Not color-safe
Pros
Non-drying formula
Pleasing fragrance
Safe for color-treated hair
Price worthy
Cons
May cause itchiness in some users
Not color-safe
Neutrogena T/Gel Extra Strength Therapeutic Shampoo is formulated to control redness, flaking of the scalp, and intense itching. It controls dandruff caused due to chronic scalp psoriasis, seborrheic dermatitis, or just common dandruff. The unique and powerful formula combined with 1% coal tar extract offers a healthy scalp. You can use this shampoo daily which gently cleanses to promote hair softness and manageability.
Pros
Ideal for daily use
Fragrance
Easy-to-use
Long-lasting relief
Alcohol-free
Cons
Some users found issues with packaging.
Not color-safe
The Neutrogena Gentle & Soft Healthy Scalp Shampoo is a nourishing shampoo designed to cleanse your hair and scalp without causing irritation or dryness. The formula is infused with micellar water, a gentle cleansing agent that effectively removes dirt, oil, and impurities from your hair and scalp without stripping away natural oils. The shampoo is specially formulated to be gentle on your scalp, making it ideal for those with sensitive skin or scalp issues. It also helps to nourish, soften, and hydrate your fine, thin hair and scalp. It balances the pH level and protects the scalp's natural barrier. It is safe for colored hair as well.
Pros
Cruelty-free
Paraben-free
Sulfate-free
Phthalate-free
Surfactants-free
Travel friendly
Cons
None
*The prices provided in this article are based on the latest available information. However, they may vary due to changes in pricing by the seller and/or promotional offers.
Neutrogena shampoos are one of the best shampoos available in the market. They suit all hair types. To find your ideal shampoo according to your hair type and concern, here are a few factors to consider.
The Best Neutrogena Shampoos – A Buying Guide
Consider your hair type and what concern you wish to address with the shampoo. For instance, choose non-drying shampoos if you have dry or dull hair. On the other hand, those with chemically treated, coarse, or curly hair need deep hydrating shampoos.
If you wash your hair daily, use gentle formulations for everyday use. You can also opt for a shampoo that promises to keep your hair fresh and nice-smelling if you experience scalp itching, especially during the summers.
Opt for a clarifying shampoo if you use lots of hair products on your hair, or you often experience product build-up. Those with skin issues such as psoriasis, seborrheic dermatitis, or dandruff go for dermatologist-recommended anti-flaking, anti-dandruff, and soothing formulations. A shampoo containing salicylic acid or tea tree oil would be a great option.
Finally, don't invest in a regular shampoo if you have colored hair – it may leach the color and make your mane look dry and frizzy. Instead, go for shampoos specially formulated for dyed hair to promote frizz control and improved hair texture.
Whenever possible, go for a product free from sulfates or parabens. Shampoos containing phthalates and alcohol dry out the hair and damage it over time. If you want a deep cleansing option, make sure the product you choose has an antimicrobial effect and balances the pH level of your scalp and hair.
If you are looking for a soothing shampoo, go for nourishing ingredients like castor oil, almond oil, and olive oil. They provide essential nutrients, support hair repair, and offer restorative care against any damage.
Choose fragrance-free Neutrogena shampoo if you're allergic or sensitive to artificial fragrances. However, scented shampoos are fine to use if you want your hair to smell nice. Make sure to opt for natural fragrances, including essential oils and conduct a patch test before application.
Why Trust Stylecraze?
The author, Kirtana Divakar, is a makeup and beauty enthusiast who loves trying out new products and is aware of the latest beauty trends. She has done her share of in-depth research before recommending these top 10 Neutrogena shampoos for you. She has gone through various beauty forums and customer testimonials to make sure you get to select nothing but the best. These shampoos not only cleanse your hair and scalp of dirt and build up but also help keep your hair well-nourished, soft, smooth, and protected from environmental stressors.
Frequently Asked Questions
Are Neutrogena shampoos good for hair?
Yes, Neutrogena offers dermatologically recommended formulations that are safe and good for your hair.
Are Neutrogena shampoos sulfate-free?
No, most Neutrogena shampoo are not sulfate-free
Does Neutrogena shampoo strip hair color?
Some do, but there are many that don't. For example, Neutrogena T/Gel daily control 2-in-1 anti-dandruff shampoo plus conditioner does not strip hair color.
Can I use the Neutrogena Anti-Residue Shampoo everyday?
No, because it is a clarifying shampoo, it is recommended you use it once a week.
Which Neutrogena shampoo is good for dandruff?
There are many Neutrogena shampoos that are good for dandruff. These include Neutrogena T/Gel therapeutic shampoo, T/Gel daily control 2-in-1 anti-dandruff shampoo plus conditioner, Neutrogena T/Gel anti-dandruff shampoo for greasy hair, and more.
Recommended Articles