13 Best Night Serums To Restore Skin Moisture – 2022
Let your tired skin rejuvenate and heal through the night with these serums.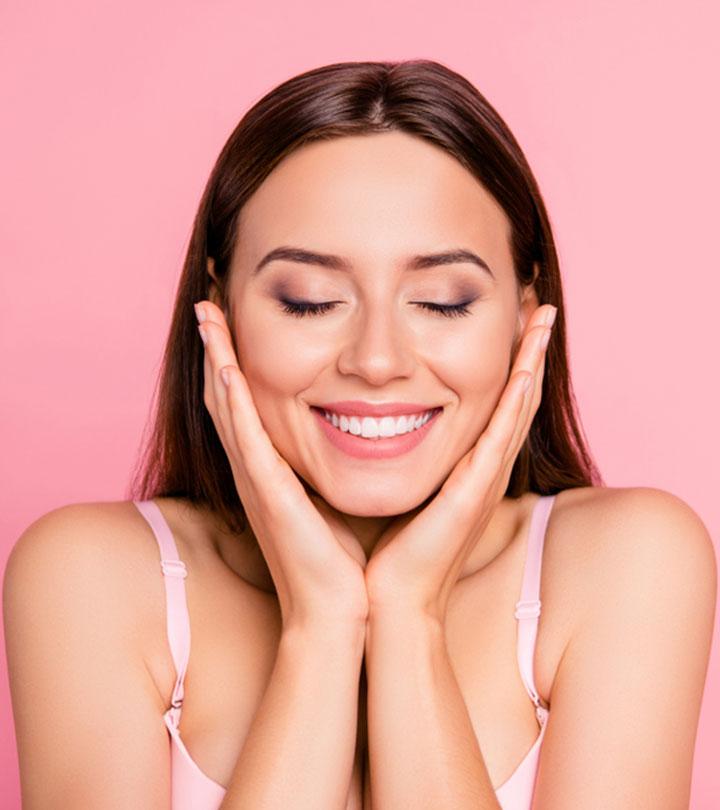 We have just what you need if you are looking for the best night serum for skin moisture. Serums have revolutionized the skin care routine and ensure your skin is replenished and has all the nutrients required to keep it healthy. You might apply a serum every time you wash your face, but they are most effective when you apply them just before going to bed. The serum staying on your skin all night long can effectively decrease aging signs and fight free radical damage.
So, if you have been investing in creams, moisturizers, cleansers, and toners, it is time to try out a serum. It contains active antioxidants that target skin problems and heal them easily. So, every time you wake up, you can see the blemishes and fine lines reduced gradually. In addition, serums help keep your skin look glossy and less greasy. Here are 13 recommended night serums to add to your night skin care routine. Scroll down to check them out.
Top 13 Best Night Serums To Restore Skin Moisture – Buying Guide 2022
Achieve smoother and firmer skin texture with this night serum that melts into your skin seamlessly and packs hydration. This concentrated formula is created with pure hyaluronic acid which has the skin's natural hydrating properties and antioxidants. This oil-free serum helps to restore skin's moisture and revitalize it overnight while protecting from external aggressors all day. Your dull and dry skin will turn into supple, smooth, and healthy skin when you add this product to your daily skincare regime. To achieve nourished skin, take a generous amount and apply it to your face and neck, and leave it on overnight to let your skin soak in the goodness of it. You can also check this YouTuber's detailed review to know more about the results after using this product.
Pros
Affordable
Non-greasy
Alcohol-free
Non-comedogenic
Suitable for all skin types
Cons
Hydrate your skin overnight with this L'Oréal Paris Revitalift Night Serum that helps to revitalize your skin by giving a healthy dose of moisture. Formulated with 0.3% pure retinol, this product helps to decrease the appearance of fine lines and wrinkles and gives you an even skin texture. Retinol is a type of vitamin A, and thus, helps to stimulate the turnover of skin cells. This serum also contains glycerin and hyaluronic acid that soothe the skin and restore the balance of skin moisture. You can achieve a youthful glow and brighter skin with this anti-aging serum. Use this product at night and do not forget to apply sunscreen lotion during the day. For a thorough review of the product, have a look at this YouTuber's video.
Pros
No mineral oil
Fragrance-free
Does not clog pores
Suitable for all skin types
Free of silicone and paraben
Cons
It might not be ideal for sensitive skin
Are you tired of your dull and dry skin? If yes, get this night serum that hydrates your skin till morning and gives you radiant skin. It contains hyaluronic acid and comes with Chronolux™ Power Signal Technology that helps to protect your skin against environmental aggressors and decreases the signs of aging. Your skin barrier will be strengthened in just 4 hours and your skin will get 72 hours of hydration. This serum helps to nourish your skin and make it wrinkle-free. It also helps in skin cell regeneration and promotes natural collagen production. This power-packed night serum will make your skin feel healthier and firmer with even skin tone and texture. Check out this YouTuber's review of the product if you require more details.
Pros
Oil-free
Does not clog pores
Rich in antioxidants
No synthetic fragrance
Ophthalmologist and dermatologist-tested
Free of sulfate, paraben, phthalate, and mineral oil
Cons
It may have a strong smell
Make your skin look healthier and younger with this night serum that makes for an ideal anti-aging skincare product. It is formulated with retinol, vitamin C, salicylic acid, hyaluronic acid, and niacinamide (vitamin B3). These ingredients help to reduce fine lines and wrinkles, and give you smoother skin texture and even skin tone. The content of vitamin C in this product will help to fight free radicals and reduce the appearance of dark spots and sun damage. This overnight face serum hydrates your skin and makes it radiant and supple. It also softens your dry skin and restores the moisture balance, leaving you with youthful and rejuvenated skin.
Pros
Cruelty-free
Unclogs pores
Non-irritant
Paraben-free
Improves skin elasticity
Cons
Some may not like the smell.
Add this anti-aging night serum to your skin routine and achieve a smooth and firm skin texture. Its unique blend of retinol complex and vitamin B3 makes this product a suitable night serum to help you reduce wrinkles and fine lines. The hydrating formula of this product keeps the moisture level balanced and gives you a brighter and softer face with an even skin tone. It goes deep into your skin and unclogs the pores to prevent acne, dark spots, and blemishes. Also, this serum fights free radicals and protects your skin against environmental aggressors. Keep this serum on your skin overnight to promote skin cell regeneration and rejuvenate your dull skin.
Pros
Non-greasy
Cruelty-free
Lightweight
Absorbs quickly
No synthetic fragrance
Cons
It might not be suitable for sensitive skin
Refresh your dry and dull skin overnight with this effective night serum that restores skin from environmental damage. It is formulated with 3 active key ingredients that relax, reactivate, and reawaken your skin. Acmella Oleacera extract helps to reduce fine lines and relaxes the skin, leaving it refreshed. Immortelle essential oil is enriched with antioxidants that help to improve skin radiance and reactivate blood circulation. Marjoram extract resets your skin by nourishing it inside-out. When you lay your hands on this magic night serum, you can achieve smooth and soft skin with a youthful glow in just one night. By morning, your skin will have fewer fine lines and will look fresh. To make your skin look healthy and supple, this oil-in-serum is ideal and is extremely easy to apply.
Pros
Non-greasy
Nice fragrance
Absorbs quickly
Long-lasting effect
Suitable for all skin types
Cons
If your skin feels dehydrated, try this pack of TruSkin Professional Facial Serum that comes with both day and night serums. The day serum is enriched with vitamin C mixed with hyaluronic acid and vitamin E that gives you firm and bright skin. This advanced antioxidant formula helps to reduce sun spots, dark spots, wrinkles. And the night serum contains 2.5% retinol along with vitamin E and hyaluronic acid that are active ingredients to target signs of aging, pigmentation, uneven skin tone and color, and to restore the levels of hydration and moisture of your skin. To give you a smooth texture, this serum is also infused with aloe vera, witch hazel, MSM, and organic jojoba oil.
Pros
Non-sticky
Cruelty-free
Revitalizes skin
Works well on sensitive skin
No synthetic fragrance and color
Cons
Some may initially experience slight itchiness.
Get rid of the early signs of aging with this night serum that contains organic ingredients to give you an even skin tone and texture. It is infused with jojoba oil, pure organic rosehip seed oil, pomegranate seed oil, maracuja oil, watercress seed oil, red raspberry seed oil, carrot seed oil, lavender essential oil, and calendula oil. These natural ingredients in the serum deliver the amazing benefits of vitamins A, B, C, and E along with mild sun protection and powerful fatty acids. This serum helps to unclog pores and reduce their size by stimulating collagen production while minimizing the appearance of wrinkles, fine lines, and dark spots. It will help to regain the youthful radiance and protect your skin against age spots, blackheads, and acne when applied every night.
Pros
Vegan
No chemicals used
Not tested on animals
Free of paraben, GMO, phthalate, and sulfate
Does not contain synthetic colors and fragrances
Cons
It might feel slightly greasy
This night serum helps to reduce fine lines, wrinkles, blemishes, acne, and dark spots. And what makes it possible is the presence of 1.5% time-released Microencapsulated Retinol in this product. This potent ingredient visibly decreases the signs of aging and gives you a flawless and youthful glow. It helps to even skin tone and firm the texture of your dull and dry skin. This serum also contains vitamins C and E which are antioxidants, and thus, help to protect your skin against environmental aggressors and free radicals, leaving you with healthier and smoother skin. This hydrating night serum is to be applied at night and the bottle should be shaken well before use. Also, go for SPF protection during the daytime.
Pros
Non-irritant
Absorbs quickly
Moisturizes skin
Long-lasting effect
Suitable for all skin types
Cons
Protect your skin against environmental damages caused by stress with this night serum. It will make your skin feel fresh and healthy the next morning. This 3-in-1 night serum contains 3 key ingredients— bakuchiol, melatonin, and vitamin C. Bakuchiol is an anti-aging ingredient and acts as retinol to improve skin's elasticity and restore its texture. Melatonin boosts the natural antioxidant defenses of your skin and protects against free radicals and harmful UV rays. Vitamin C helps to decrease the signs of aging such as fine lines and superficial wrinkles and improves the complexion of your skin. Apply 3 drops and massage your skin gently every day to achieve flawless results.
Pros
Non-comedogenic
Makes your skin soft
Improves skin hydration
Suitable for all skin types
Excellent skin-repairing effect
Cons
May not be suitable for extremely sensitive skin
If your skin is losing its flawless texture, this Pearlessence Overnight Recovery Serum is perfect for you! It helps to stimulate the production of collagen that improves skin elasticity and makes the texture firm and even. The appearance of wrinkles and fine lines will be reduced and you will achieve nourished, hydrated, and smooth skin. This serum contains vitamin C that evens the skin tone and brightens it while protecting against aging. It is also formulated with rose flower oil that helps to improve your dull skin's complexion and keeps it moisturized, and hyaluronic acid that does not let your skin dehydrate.
Pros
Affordable
Lightweight
Absorbs well
Cruelty-free
Makes your skin radiant
Cons
It may not be alcohol-free
This is a good night serum for face as it does not let your skin go dry as it helps in moisture retention in your skin to keep it hydrated. You will witness brighter skin and radiant complexion in the morning, thanks to its key ingredients that help the serum to regenerate skin cells all night. It is formulated with polyhydroxy acid and glycolic acid as the main elements, and these ingredients help to decrease the production of dead skin cells through gentle exfoliation and achieve smooth and moisturized skin. This glycolic night serum also contains squalane that limits the loss of moisture from your skin and a fruit acid complex that consists of 4 fruit acids— lemon, sugarcane, apple, and orange.
Pros
Vegan
Cruelty-free
Non-irritant
Irresistible floral jasmine scent
No phthalate, paraben, or SLS
Cons
It may contain synthetic fragrance
Try this night serum if you have acne-prone skin or want to reduce blemishes, pigmentation, wrinkles, and fine lines from your skin. This product is very effective and safe for all skin types. It contains hyaluronic acid and retinol that help to fight the signs of aging and improve cell regeneration. Also, it delivers even skin tone and texture, and this serum will help you get rid of blackheads, dark spots, sun spots, and a flaky complexion. This product is formulated with vitamin B3 and other antioxidants that help in soothing and brightening your skin. Apply this serum at night to your clean skin and get closer to having fresh-looking skin every morning.
Pros
Alcohol-free
Improves skin elasticity
No paraben and phthalate
Does not contain synthetic fragrance
Cons
It may feel slightly sticky
If you are still confused, check out our buying guide that will help you to choose the right night serum.
How To Choose A Night Serum
Choose a night serum that specifically targets your skin concerns. Whether you want to reduce dark spot and sun spot or fine lines, opt for a serum that can treat your skin issues.
It is one of the most important aspects to take into consideration while picking the right serum. Check the contents of your serum, and a night serum should ideally have a few ingredients from this list— vitamin C, hyaluronic acid, retinol, salicylic acid, and glycolic acid. Also, try to choose those products that contain organic and plant-based ingredients.
If you have dry and mature skin, then opt for a night serum that contains vitamin C and hyaluronic acid, and if you have acne-prone and oily skin, use a serum that contains retinol and salicylic acid.
You should always avoid skincare products that have paraben, sulfate, phthalate, alcohol, synthetic fragrances, or any kind of chemicals in the formula. These ingredients can cause skin irritation over time.
Now that you know how to make the right decision, take a look at the process of applying the night serum the right way.
How To Use A Night Serum
Step 1: Cleanse your face with face wash or cleansing milk.
Step 2: Exfoliate your skin if necessary to remove dead skin cells.
Step 3: If you use a toner, then follow this step.
Step 4: Now, apply your night serum. The standard process to apply serums is a pea-sized amount or 2 pumps, and if it is a dropper serum, then use 3 to 4 drops.
Step 5: Either apply it directly to your face or take a few drops onto your palm.
Step 6: Gently massage in outwards and upwards movements along the jawline and cover your face and neck without rubbing too harshly.
Step 7: Now, you can use a moisturizer or facial oil if need be.
Step 8: Use SPF on your face and neck the next morning.
You should have complete knowledge of the advantages of any product that has to be applied to your skin. Therefore, we are here to help you know the benefits of a night serum.
Benefits Of A Night Serum
Night serum will give you firm skin texture and even skin tone. It will also brighten your skin complexion.
Keeping the serum overnight will result in a fresh-looking face in the morning. It restores the moisture balance and helps in skin rejuvenation.
Night serum helps to unclog pores and reduce their size. It results in lesser whiteheads and blackheads.
Your skin will become flawless and radiant with a youthful glow as most night serums are formulated to reduce the appearance of wrinkles and fine lines. These are one of the best anti-aging products.
Night serums can hydrate your skin and protect against environmental aggressors.
Why Trust StyleCraze?
Kirtana Divakar, the author, is a skin care enthusiast and loves experimenting with new products to review them for users. She believes that night serums are a great way to replenish and nourish the skin. The above list of the best night serums is backed by hours of research and hundreds of user reviews posted on several forums. These serums not only reduce blemishes and fine lines but also make your skin look glossy and youthful.
Frequently Asked Questions
Does night serum actually work?
Yes, night serum works really well if you add it to your daily skincare routine. It is specifically great for those who are looking for anti-aging solutions.
Is it good to use serum at night?
It is good to use a serum at night as it helps to lock in the moisture and cellular turnover overnight. You will wake up feeling fresh and radiant.
Can I use night serum during the day?
Night serums hydrate and moisturize your skin overnight, however, if you use it during the day, your skin might feel heavy and greasy.
Recommended Articles