10 Best Nursing Sports Bras To Help You Get Back In Shape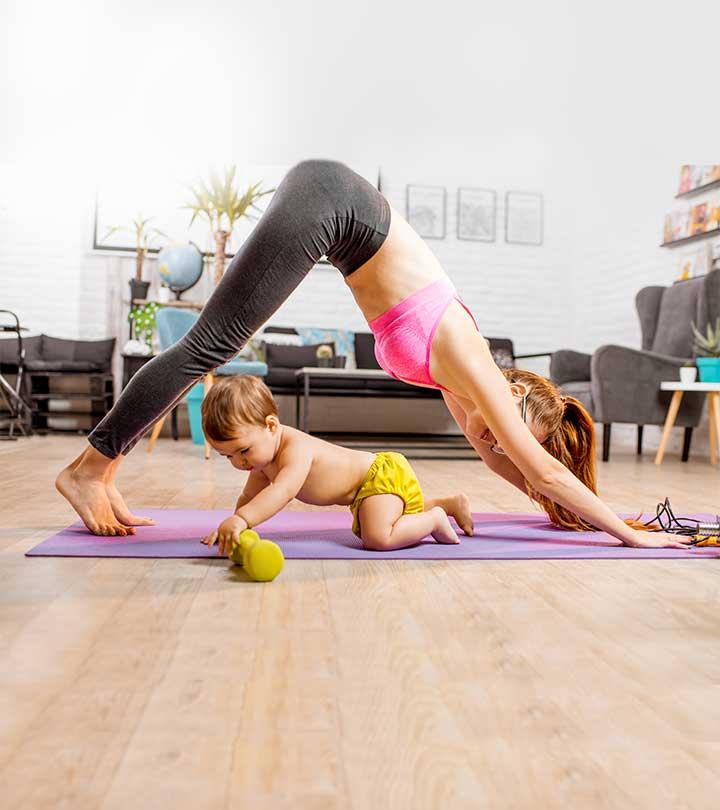 So you've just entered one of the most rewarding new phases of your life — motherhood! The early days of being a brand new mom can be overwhelming, not only are you entrusted with taking care of a little one, you're also dealing with postpartum recovery and your ever changing body. While the first few months might fly-by in a blur, very soon you'll be ready to return to a routine and hit your workouts with a vengeance. And the first step in getting back to your active lifestyle will be finding a good nursing sports bra which offers the magical combination of comfort, support, and style.
One of the more welcome changes you will notice in your evolving body will be bigger, fuller breasts. This unfortunately means your pre-baby sports bras will now be a bit too snug, and more importantly, you don't want to try wrestling out of one when you have to feed a shrieking, hungry baby vying for your undivided attention mid-workout. A good nursing sports bra offers easy breastfeeding access with convenient nursing clips that allow you to effortlessly nurse your baby in the middle of your hectic day. With a wide variety of designs and features available, from removable cups to breathable padding, the options are endless! Check out our carefully curated list of the 10 best nursing sports bras in 2021 and walk into your new journey with confidence and style!
10 Best Nursing Sports Bras For The Fitness Enthusiast In You
 Here's an incredibly soft nursing bra that will make feeding your little one in the middle of the night a whole lot easier and more comfortable. Featuring an easy to use 1-step feeding clasp and removable padding, this breastfeeding sports bra is ideal for both pregnant and nursing mamas as you can take off the cup with only 1 step and with one hand. Made with a blend of nylon and spandex, this nursing bra offers superior-support and a snug fit, while the breathable fabric makes it the ideal go-to bra whether you're getting ready for a quick workout or winding down for the night. If this was not all, the fabric is ultra-soft, with good elasticity and a snug fit. This fully-structured bra is durable even after repeated washing.
PROS
Easy to wash removable padding
Adjustable straps
Convenient one-step feeding clasp
Soft, breathable fabric
CONS
Some might find that the sizes of these bras run a bit small.
 If you're looking for a comfortable nursing bra to help you navigate the early whirlwind days of motherhood and make your breastfeeding journey just a little bit better, your search ends here. This 4-pack set of nursing maternity bras feature a criss-cross front which allows easy pull-aside access and wide shoulder straps for a more relaxed fit. Offering gentle support and comfort, this seamless nursing bra has no underwire, hooks, or clasps making it a popular choice amongst young mothers everywhere.
PROS
Soft and breathable fabric
Double layered crossover front for easy access
Ideal for overnight use
Available in multiple colors and sizes
CONS
Might not be best suited for those looking for extra support.
 Say hello to comfort, flexibility, and style with this high impact nursing sports bra which is designed to take you through your entire pregnancy and breastfeeding journey. The quick front open clips and slide sling make breastfeeding in a hurry an absolute breeze, while the soft fabric will keep you cool and dry as you go about your busy day as a new mom. And there's more! These thoughtfully designed bras are flexible and fit beautifully as your body changes through this special time in your life, while the racerback adjustable shoulder straps add some much needed oomph to your evolving wardrobe.
PROS
Quick strap clips for easy breastfeeding access
Full coverage design
Provides good support and flexibility
Comfortable inbuilt padding
CONS
Some might find the fabric of these nursing bras a bit thick.
 Plus size mamas can now rejoice, for here is a gorgeous cotton nursing sports bra designed specifically to provide adequate support without compromising on comfort and style. Unlined and free of uncomfortable wires, these nursing bras feature full coverage cups and ergonomic one-hand nursing clips to ensure convenience and ease of use. Made of 100% cotton, this supportive nursing bra havs softly padded shoulder straps and moisture-wicking fabric, making it an absolute must-have in your wardrobe. In addition, the soft cups of the bra are ideal to wear everyday, if your boobs are sensitive from breastfeeding.
PROS
Made of 100% cotton
Full coverage cups for good support
Unlined ams wire-free
Softly padded shoulder straps for all-day comfort
CONS
Some might find the fabric of these nursing bras a bit uncomfortable.
 Here's a gorgeous nursing bra designed to make your transition back to an active lifestyle effortless and convenient. Featuring stylish racerback straps and a supportive elastic chest band, these adjustable nursing bras are perfect for the active young mom whether she's rushing from daycare drop off to a Pilates class, or spending a relaxing evening strolling in the park with her little one. The convenient clip-down nursing access means you can feed on demand, while the breathable, soft, and no-chafe material ensures this bra is both functional and beautiful.
PROS
Moderate support
Convenient clip-down nursing access
Adjustable straps
Breathable, moisture-wicking fabric
CONS
Some might find the straps of this nursing bra a bit narrow.
 Ready to kick your postpartum workout into high gear? Well you're going to love these nursing and maternity sports bras that come in gorgeous, vibrant colors and make you feel good jogging, lifting, doing crunches, and more. These versatile nursing bras are wirefree and made of a soft, breathable fabric, making them ideal for your quick sweaty workout sesh while caring for your newborn. In addition, the easy one-handed nursing buckle and drop cups ensure you can conveniently nurse your baby without delay, avoiding the fussiness and unpleasant tantrums that come with a hungry little one!
PROS
Attractive athletic design
Easy to use one-handed nursing clips
Convenient drop-cup design for easy feeding
Available in multiple vibrant colors
CONS
Might not be best suited for plus-size large chested women.
 Juggle your active lifestyle with the challenges of being a new mom like a pro with this fantastic nursing sports bra which ticks all the right boxes when it comes to a wardrobe staple which is equal parts stylish and functional. Thoughtfully designed with 1-step nursing clips and drop cups to facilitate convenient feeding, these bras are made with a soft, stretchy, and breathable fabric that ensures you're not left with red marks on your skin. The adjustable shoulder straps and hook-and-eye closures allow this bra to adjust to the size fluctuations which come with your postpartum journey, making these attractive motherhood nursing sports bra a must-have on your shopping list!
PROS
Attractive, functional design
Soft, elastic fabric
Adjustable shoulder straps
One-step nursing clips for convenient feeding
CONS
Some might find that these nursing bras don't offer adequate support for high-impact workouts.
 Whether you're heading to the gym, a relaxing yoga class, running errands, or just lounging, this nursing sports bra will be your perfect companion! Offering medium support and full coverage, this versatile yoga nursing bra has light foam padding and can be worn under almost anything. Easy to use nursing clips and the oh-so-comfortable fitting make this stylish sports bra a hot favorite amongst new moms everywhere. So what are you waiting for? Get your hands on this wardrobe essential, you'll definitely thank us later!
PROS
Functional and versatile design
Convenient nursing clips
Light foam padding and medium support
Ideal for women with bigger cup sizes
CONS
Some might find the straps of this nursing bra a bit thin.
 If you're looking to get back to your favorite yoga class to help you chase away the baby blues, you're going to love these gorgeous nursing sports bras. Designed for medium-high impact workouts, these bras have removable cup pads which allow for a custom fit and a seamless design which ensures flexibility and comfort. Convenient nursing clips and drop-down cups make breastfeeding an easy and pleasurable task and it also comes with a 4-way stretch. The ultra-soft fabric means this full-support nursing sports bra feels oh-so-good against the skin, while the cute, strappy design will have you feeling fashionable and ready to take on the world!
PROS
Designed for low-impact activity
Easy nursing access
Ultra-soft fabric
Fashionable strappy design
CONS
Some might find the removable cup pads a bit difficult to use.
 New motherhood doesn't have to be full of drabby and boring wardrobe choices! Here's a strappy racerback nursing sports bra which takes all the guesswork out of finding a great supportive bra which combines comfort with style. Easy-to-use nursing clips and soft, removable pads make breastfeeding in a jiffy absolutely effortless while the soft, breathable fabric keeps skin irritation at bay. And there's more! These nursing bras are also great to wear overnight as the wireless design ensures relief and support while you slip into your beautiful role as a new mom.
PROS
Stylish racerback design
Adjustable shoulder straps
Comfortable, breathable fabric
Convenient removable pads
CONS
Some might find these nursing bras a bit tightly fitted.
Now that we've had a look at our thoughtfully compiled list of the 10 best nursing sports in 2021, let us look at some things to consider when picking the perfect bra for your breastfeeding journey!
How To Select The Best Nursing Sports Bra
There are a wide variety of options when it comes to nursing bras and it is best to pick one which suits your unique requirements. While some might prefer a crossover style which can be simply pulled aside when it's time to nurse, others might find a clip-down style more convenient. Pick a style which is comfortable and makes nursing access an absolute breeze.
Depending on how active your lifestyle is, pick a nursing bra which provides adequate support and comfort. While a lightly padded sports bra might be sufficient for those engaging in light workouts like walks and yoga, a more supportive bra would be more appropriate for those looking to jump start their workouts into high gear. Don't hesitate to try a few before you pick one which is perfect for you.
Nursing sports bras come in a variety of fabric blends and it is best to pick one which you find the most comfortable and appropriate for your requirements. A soft nursing bra made with 100% cotton is a great choice for those looking for a breathable, moisture-wicking material, while one that is made of a blend of elastane and spandex is ideal for those looking for a stretchable fabric.
Motherhood is an exciting time in any young woman's life, made ever-so-sweet with the little bundle of joy who is your very own mini-me. And while it is easy to get lost in the whirlwind of new roles and responsibilities, take a moment to pay attention to your own health and comfort. After all, happy mamas make happy babies! Whether you start off with some gentle yoga movements and walks, or are graduating to more intense workouts, a good nursing sports bra will be your new best friend. Switch seamlessly from athletic goddess to nursing mama in one single step with a nursing bra that is comfortable, supportive, and easy to use. Our list of the 10 best nursing sports bras in 2021 is designed to be your starting guide to finding your perfect fit!
The following two tabs change content below.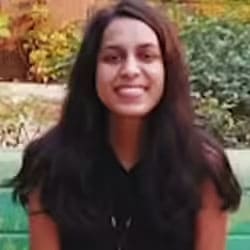 Priyam is a creative writer and storyteller who loves to indulge in prose or poetry collections and dreams of having one of her own someday. She has a master's degree in English and Communication Studies, and is partially driven by her obsession with timelessness. This reflects in her ideas and recommendations on all things health, fitness, beauty, travel, and lifestyle. The other half of her is childishly curious and lives to experiment — be it with the latest in skincare, trends in fashion and design, or her rottie's fur-style.