Best Nutritional Drinks Available In India – Our Top 10 Picks
With erratic schedules and fast pace-life, many times you forget that your body needs to rehydrate the replenished energy and nutrients. The big question here is, are you aware that your body needs energy to face the tight work schedules? If you are then what steps are you taking to meet the needs? What are the top nutrition drinks? Find out here.
Nutritional drinks are tasty and really good for health. Research has proved that these nutritional drinks enhance the physical and mental growth. Not only for children, but these nutrition drinks are also good for adults. Some of these are in powder form which can be mixed with water or milk in order to make a nutritional drink and some of them are already in liquid form.
10 Best Nutrition Drinks
The various best nutritional drinks available in India are as follows:
1. Glucon D:
Glucon D from the house of Heinz is amongst the leading and best nutritional supplement drinks that are available in India. It contains 99.4% glucose that provides you instant energy than any other drink. It is also enriched with calcium and vitamin D which provide us energy and rejuvenates our body.
2. Amul Kool:
This is yet another great and most loved nutritional drink available in India. The two most famous variant- Amul Kool KoKo or Amul Kool Café, are most preferred. They are good for health when consumed in moderation. They are enriched with vitamin and calcium that gives energy that rejuvenates you.
3. Ovaltine Drink Mix:
Ovaltine is a tasty beverage choice. It is good for kids as well as adults. Ovaltine drink mix contains minerals and vitamins that are helpful in maintaining the health of our body. It energizes, controls appetite, metabolism, good sleep and controls mood swings. It also reduces the risk of developing heart disease. The best part of this drink it that it is fat-free, which automatically encourages good health.


4. Horlicks Lite:
Horlicks lite is a nutritional drink that is tailor made to meet all the nutritional needs of adults. It is enriched with 23 vital nutrients which includes high quality antioxidants and protein. This helps in providing strength and stamina of our body. It also helps in repairing damaged body cells.


[Read:Nutritious Snacks For Kids]
5. Cadila ActiLife:
ActiLife has the nutritional needs of adults who have irregular eating habits and a very hectic lifestyle. It is low on fat which helps in reducing cholesterol. It also contains prebiotic ActiFibres which helps in improving the digestion and the overall immunity. It also has vitamin B complex and vitamin C which help in relieving stress and keeps you active throughout the day.
6. Boost:
Boost may be the secret of your energy. Yes it is true. Boost from the house of Nestle is amongst the best nutritional drinks available in India. It is a complete nutritional drink which is enriched with 26 vitamins and minerals that keep you healthy, immune and strong.


7. Cadbury's Bournvita:
It is amongst the oldest and common drinks that are available in India. It is known to provide best nutrition to our body. Previously Bournvita was loved by kids only. But now, even adults love it and never hesitate to drink it.


8. Protinex:
It is a scientifically formulated balanced nutritional powdered supplement that is enriched with protein rotinex and other essential vitamins and minerals. It gives immunity, strength, stamina and nourishment. It is also a low-fat drink which is really good for health.

9. Nestle Nutrition Resource High Protein:
It is enriched with vital minerals and vitamins that are helpful for overall wellness of your body. It is in powder form so it can either be mixed with water or milk, or can be added to your meal. It is a rich source of probiotic fiber which is beneficial for digestion. It also contains calcium, potassium that helps in increasing immunity and gives you energy.


10. Ranbaxy Revitalite Protein powder:
It is nutritional supplement with 90% soy protein. This is also fortified with calcium, amino acids and iron that helps in building immunity, supports well-being and accelerates muscle recovery. 
*Subject to Availability
Hope you liked our post on the 10 healthy nutrition drinks. So, why wait start including these nutritious beverages in your daily diet. Do share with us if you know any other healthy nutritional drinks in the comment section below.
Recommended Articles:

The following two tabs change content below.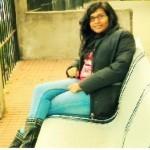 Latest posts by Anamika M (see all)