Best Nutritionists In Chennai – Our Top 10 Picks
"Eat healthy, live healthy" has become the mantra of today's health conscious population. Everyone aspires to have the perfect, healthy, fit and energetic body. This dream can only be materialised by following a healthy lifestyle and a balanced nutritional diet. With this understanding gaining momentum, people around the world are turning to nutritionists for effective guidance and counselling to help them achieve their health and fitness goals.
Some very famous nutritionists in Chennai are being delineated here.
Nutritionists in Chennai
1. Dr. Deepa Agarwal:
She is a clinical nutritionist practicing at Institute of Bariatrics, Apollo Hospitals, Chennai. She provides optimal medical nutrition therapy for an array of diseases that affect people from all walks of life. She is also involved in philanthropic works like conducting community workshops to help people understand the importance of healthy and right nutrition for all ages.
Address: Bariatric Institute, Apollo Hospitals, 21 Greams Lane, Chennai 600006 
Phone: +91 7299952999
[ Read: Nutritionists ]
2. Dr. Dharini Krishnan: 
One of the best known dietician and nutritionist of Chennai, Dr.Krishnan is hailed for her nutritional treatments for treating illness and ensuring general fitness and well being. With her excellent diet counselling and her diet software DIGEST, this lady has etched her mark in the nutrition and healthcare arena through the years.
Address: Laksha Hospitals, 15, P.S. Sivasamy Salai, Mylapore, Chennai – 600 004.

Phone: +91 9282131040
3. Mr. Ryan Fernando:
This highly renowned celebrity sports nutritionist is the co-founder and chief nutritionist at the nutrition clinic chain – Qua Nutrition. Ryan, with his team of dedicated nutrition experts, provides best nutrition solutions and strategies to people of all ages for building a fit and fine body.
Address: Qua Nutrition, No. 265, 3rd Floor, TTK Road, Alwarpet, Chennai – 600018
Phone: + 91 9551630000
4. Dr. S. Vijaya:
With her unmatched experience in physiotherapy, diet and nutrition and sports medicine, Dr. Vijaya is a specialist in treating back and neck pain and arthritis through healthy nutrition and exercising. She has healed and cured a huge list of people and has taught them the importance of eating healthy and living healthy to ensure overall well being.
Address: Vijaya Physiotherapy Clinic, # 53 New No. 125, Medavakkam Tank Road, Kilpauk, Chennai
Phone: +91 44 26401214
5. Dr. E Shanmugam:
She is a nutritionist, acupuncturist and alternative medicine practitioner. Dr.Shanmugam, with her natural and holistic approach, promotes the overall health and well being of an individual through her nutritional strategies and plans.
Address: The 6th Sense Hospital, 34, 3rd Cross, 3rd Main, Kannan Nagar,Madipakkam, Chennai
6. Dr. Kripa Susan Verghese:
Dr. Verghese believes that a healthy diet, proper exercise regime and overall well being are the basis of good health and fitness. She advocates the principle or eating right and living right as the mantra for staying fit and fine at any age. Her diet therapy and nutritional counselling have helped numerous people to achieve their health and fitness goals.
Address: Qua Nutrition, No. 265, 3rd Floor, TTK Road, Alwarpet, Chennai – 600018
Phone: + 91 9551630000
7. Dr. Shail Yadav:
Dr. Yadav, in her nutritional career of 5 years, has worked in top notch medical centres and hospitals like Paras hospital, Gurgaon. This clinical nutritionist believes in therapeutics, medical and holistic nutritional approach which has bettered the health and lives of many a people.
Address: Infinity Diet Clinic, C-410, Mantri Synergy, Padur, Old Mahabalipuram road,Chennai, Chennai
8. Dr. Suhasini Vishwanathan:
This paediatric nutritionist specialises in kids and child nutrition. She treats children with special medical conditions like cancer, Autism, etc by providing them with effective nutritional solutions to promote their overall health and well being.
Address: Qua Nutrition, No. 265, 3rd Floor, TTK Road, Alwarpet, Chennai – 600018
Phone: + 91 9551630000
[ Read: Malnutrition And Their Effects ]
9. Dr. Saroja Raghavan:
The HOD and senior manager–Dietetics and Nutrition at Dr. Mohan's Diabetes Specialities Centre, Dr. Raghavan is one of the most experienced and the best nutritionist in Chennai. She delivers the right dietary and nutritional solutions to her patients and helps them eat right and live healthy thereby accomplish their health and fitness goals effectively.
Address: Dr. Mohan's Diabetes Specialities Centre, 6B, Conran Smith Road, Gopalapuram, Chennai, Near Sathyam Theatre, Chennai
10. Dr. Shona Prabhu:
She is a highly qualified sports nutritionist who works with different athletes from various sporting discipline. Her unmatched expertise in the field of nutrition and dietetics has helped her provide effective nutrition and fitness solutions to many to promote the achievement of their health and fitness goals.
Address: Qua Nutrition, No. 265, 3rd Floor, TTK Road, Alwarpet, Chennai – 600018
Phone: + 91 9551630000
[ Read: Foods To Prevent Malnutrition ]
Now all you need to do is take an appointment!

The following two tabs change content below.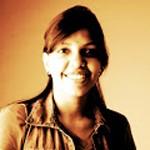 Latest posts by Shruti Goenka (see all)