Best Nutritionists In Hyderabad – Our Top 10 Picks
Health conscious people across the globe constantly strive to attain a healthy and fit body. Following a nutritious diet is the thumb rule for living healthy. One should always consume a well balanced diet rich in all vital nutrients that aid in treating and nourishing the body aptly.
Resorting to various dietary programs, consuming dietary supplements and products has become a popular practice these days. However, the ideal nutritional chart and dietary regulations that perfectly suit an individual's fitness goals, health condition and overall well-being are best advised by a nutritionist. They help people live and stay healthy by consuming natural diets and remedies. Some well known nutritionists in Hyderabad are as follows.
Who among the following can you say is the Best Nutritionist in Hyderabad?
1. Dr. Sujatha Stephen Govada
One of the most renowned nutritionist of Hyderabad with an experience of 12 years under her belt is Dr. Sujatha who believes in therapeutic concepts of nutrition. With her remarkable expertise in the field of nutrition, Dr. Sujatha has helped many achieve their fitness goals and improve their overall health though her nutritional plans.
Address: Nutrilicious, New Dilshuknagar Colony, Dilshuknagar, Hyderabad -500060
2. Dr. Jyoti Chabria
This top notch dietician and nutritionist counsel her patients on a personal basis and relieve them of their health issues through natural and effective dietary healthcare solutions.
Address: Women's Care Clinic, 09, Ground Floor, Golden Hawk Complex, P.G Road, Secunderabad – 500003
Phone: +91 92461 18485
3. Dr. S. Lall
Dr. Lall applies his expertise of psychology, nutrition, diet, naturopathy and fitness to create a nutritional system which educates the patient about the importance, basis and contents of a balanced diet. The nutritional system helps people develop healthy eating habits and an appropriate lifestyle to stay fit and fine in the long run.
Address: Dr. Lall's CLEAR Clinic, 201, Shreya Nest, 21, R.K.Nagar, Attapur, Hyderabad – 500048
Phone: +91 9052173717
4. Dr. B. Janaki
This world renowned nutritionist provides the latest and most advanced dietary prescriptions and counseling to both the suffering patients and fitness enthusiasts. The team helps their clients attain their nutritional goals effectively.
Address: Diaita Eat Right Clinic, Near ICICI Bank, Skorts multi specialty clinics, Vengalrao Nagar, Hyderabad – 500 038
Phone: + 91 40 65403789
Mobile: +91 98481 95081
5. Dr. P. Prabhavathi
Dr. Prabhavathi is an experienced dietician, nutritionist and pediatrician based in Secunderabad, Hyderabad. She renders the right dietary and nutritional solutions to her patients and helps them eat right and healthy to stay fit and fine.
Address: Prabhavathi Clinic, Regimental Bazar, Opp Secunderabad Station, Hyderabad-500004
Phone: + 91 40 23747971
6. Dr. Suresh Kumar



A qualified doctor, nutritionist and a mind-body wellness practitioner, Dr. Suresh Kumar has dedicated 12 years of his career to help people stay healthy and fit. He is the co-founder of Nutrition Works, a specialty chain of nutrition clinics and corporate wellness service provider.
Address: Panacea Nutrition Works, #8-2-703, A G Heights, Road # 12, Banjara Hills, Hyderabad.
Phone: +91 95 73 996755
7. Dr. Chanddramouli .M
Dr. Chanddramouli is a dietician, nutritionist, acupuncturist and an alternative medicine practitioner. She effectively treats her patients through dietary regulations and natural remedies and treatments.
Address: 2nd Life Multi Speciality Clinic 1, 1st Floor, Mount Nasir Complex,
Near Ravindra Bharthi Auditorium, RBI Road, Lakdikapul, Saifabad, Hyderabad.
8. Dr. Mamatha Vuttaradi
She is a well known mind and body nutritionist and the co-founder of Panacea Nutrition Works in Hyderabad. Dr. Vutturadi with her natural remedies ensures the holistic healing of her patients and helps them achieve their fitness and wellness goals.
Address: Panacea Nutrition Works, #8-2-703, A G Heights, Road # 12, Banjara Hills, Landmark: Near Amrutha Valley, Hyderabad
9. Dr. Mayuri Aavula
Here is another best nutritionist in Hyderabad who began her practice only about 2 years ago but has managed to become one of the leading nutrition experts in Hyderabad. With her latest techniques and modern knowledge, she satisfies her patients with the most effective nutritional solutions to match their health needs.
Address: Reva Health and Skin, Road no.4, 3rd floor, Merchant Towers,
Banjara Hills, Opposite GVK One Mall, Hyderabad.
10. Karen Campos Bhatia
Karen is a nutritionist, lifestyle consultant, exercise physiologist and the founder of Vigour Health Consulting. Vigour Health spans across 5 countries offering nutrition and wellness counseling to people from all walks of life since a decade.
Address: Vigour Health Consulting, Jubilee Hills, Hyderabad, Andhra Pradesh
Have you been to any of these nutritionists in Hyderabad earlier? Will you now consult them? Share your feedback with us.
The following two tabs change content below.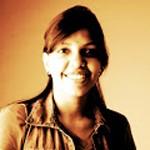 Latest posts by Shruti Goenka (see all)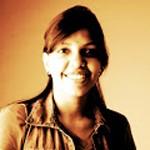 Shruti Goenka
Hi I am very passionate about makeup, fashion and health related topics, I always had a soft corner for makeup and beauty. I believe makeup has the power to enhance features and can turn flaws into strengths. Makeup keeps me busy and yet it gives me the opportunity to follow my passion.