The 7 Best OGX Shampoos Available In India This Year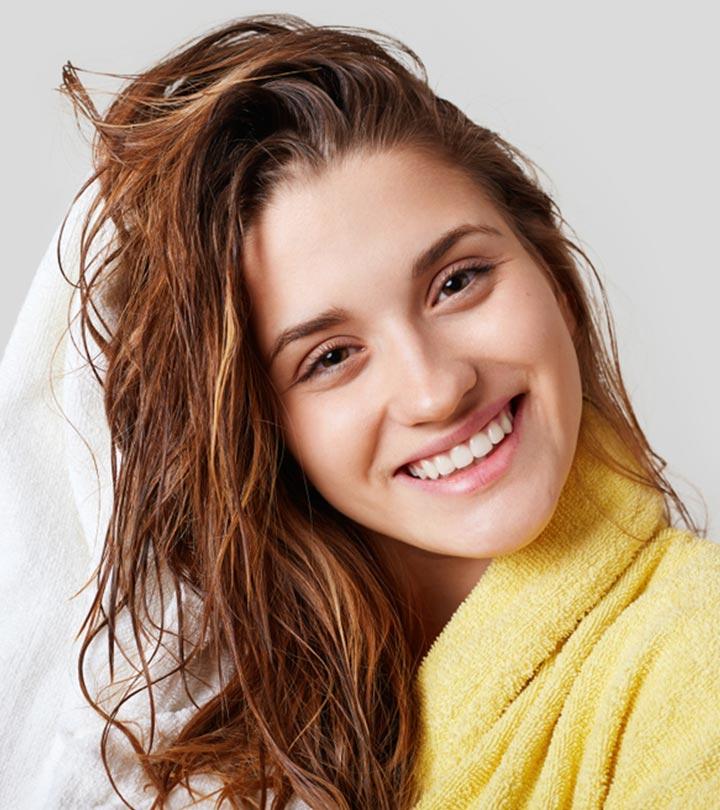 If you've been living under a rock this whole time and missed the entire rave-wave regarding OGX shampoos, then don't worry. We've got you covered. Starting from the shape of their bottle to the range of ingredients they use- this brand is thoroughly and beautifully unique! Unlike other brand advertisements with celebrity ambassadors in perfectly styled long locks, the OGX
advertises to spread awareness of its pure and simple ideals of beauty. Instead of finding supermodels in sleek hair, you will find the OGX billboard filled with regular ordinary people with fuller, smother, curlier, straighter, bouncier…this list could go on.
Essentially you will find them in the best version of their natural hair! OGX will never ask you to 'fix' your hair to fall into the prescribed norm, instead it will give your hair the strength to do whatever you want. To make things even better (if that was even possible!), OGX does not test any of the shampoos on animals, making it cruelty-free. They don't stop here, they also fund research to find alternates to animal testing- to stop this once and for all. Now you have heard all the great things about this brand, let's dive into this list of best OGX shampoo in India.
2022's Top 7 OGX Shampoos Available In India
Our top of the list and best OGX shampoo is the famous Coconut Milk Shampoo. Your grandmother's Sunday oil champi tradition now comes sans the oiliness in this fancy-looking bottle to nourish your hair for days. Combined with, highly effective but unpopular, ultra whipped egg white proteins to add strength and elasticity to your beautiful locks. This luxuriously creamy, foaming, and hydrating formula cleans your hair- leaving it with a glowing, softly scented, and super-duper soft. Although it is ideal for all hair types, it is the best OGX shampoo for dry hair that a little added strength.
Pros:
Paraben-free
Sulfate-free
Softening
Strengthening
Nourishes hair without weighing them down
Cons:
Expensive
May take time in showing results
If you are looking for the best OGX shampoo for oily scalp, then look no further. The three-in-one refreshing formula of this OGX shampoo helps to balance scalp oiliness whilst providing your hair with the perfect amount of moisture and nourishing. Witness a deep clean feeling with a luxurious softness right after the first wash. With three active key-ingredients: Australian tea tree oil, milk proteins, and micro-infused peppermint, this shampoo is the wake-up-call your hair needs!
Pros: 
Paraben-free
Sulfate-free
Affordable
Stimulates senses
Softening
Moisturizing
Cons:
This is a call for attention for all our hair styling addicts who love their straighteners, curlers, and hair color but hate what it does to their natural locks. We feel your pain and are here to assist you. This OGX Moroccan Argan Oil Shampoo is a lifesaver – it helps in repairing your damaged strands to give you a head full of smooth hair. This OGX shampoo for colored hair and heat damaged hair leaves you with a shine and extra strength – a dream come true for all damaged hair folks. It penetrates deep into your hair and leaves it moistured for days end. Although it the perfect shampoo for heat-damaged and colored hair, we would also recommend to our readers who spend hours in the sun and consequently face UV damage.
Pros:
Affordable
Ideal for damaged hair
Softening
Paraben and sulfate-free
Moisturizing
Cons:
May take time in showing results
Here's another coconut-based shampoo occupying our list of the best OGX shampoo in India. This just shows how right our desi grandmothers were! The coconut water hydrates your parched strands and the electrolytes from the water strengthen your hair giving them more elasticity! This is the OGX shampoo for dry hair. The ultra-light blend of weightless hydrating coconut water transforms the dry hair to reach a perfect level of shinny.
Pros:
Paraben-free
Sulfate-free
Affordable
Strengthening
Moisturizing
Ideal for dry hair
Cons:
The OGX Biotin and Collagen shampoo introduce a whole range of nutrients that you never had access to before, at least not in one bottle. It has a hint of vitamin B7 biotin, a dash of collagen, and a touch of hydrolyzed wheat protein that all come together to give the perfect head full of hair. This shampoo creates the appearance of a thicker, fuller, and healthier-looking hair. It is volumizing and a godsent for our readers who suffer from a lack of volume.
Pros:
Affordable
Volumizing
Paraben-free
Sulfate-free
Cons:
Might cause dryness in frizzy hair
This Keratin Oil shampoo works very hard and succeeds to defend your hair against stubborn split ends that take the life out of your mane. It helps fortify each strand with the Keratin protein, making it stronger and longer. This induced strength helps your hair fight unyielding split ends, needless flyways, hair breakage, and consequently bad hair days. Although ideal and recommended for all hair types, this shampoo works wonders for damaged broken hair that could do with a little rescuing.
Pros:
Paraben-free
Sulfate-free
Strengthening
Affordable
Ideal for all hair types
Cons:
May cause frizz in some cases
Finally, a product that understands the specific problems encountered by all our curly, wavy, and frizzy-haired readers out there. This OXG shampoo has not one but four exotic ingredients to take your hair cleaning to a whole new level. With an exclusive blend of coconut oil, keratin proteins, avocado oil, and cocoa butter – this shampoo helps strengthen and soften your mane, leaving it with a brilliant luxurious glow. Your curly and wavy tresses will never be happier, shinier, and in your control!
Pros:
Paraben-free
Sulfate-free
Affordable
Softening
Strengthening
Frizz control
Ideal for curly and wavy hair
Can be used as a keratin treatment shampoo
Cons:
May not suit dense straight hair
Buying Guide
Now that you have seen our thorough list of 2022's best OGX shampoos available in India, it is time to dive into this buying guide and decide the ideal one for you. Before you buy your next shampoo, it is best to reflect on your desired results from the purchase. The following features are recommended to be kept in mind:
Hair type
Hair texture
Length of hair
Hair volume or the lack of it
Hair treatments affecting hair such as coloring and Keratin treatment.
The extent of hair damage from styling tools
Exposure to sun
To summarize from the list we gave you, here are a few that we highly recommend:
OGX shampoo for hair loss: OGX Anti-Breakage Keratin Oil Shampoo and OGX Moroccan Argan Oil Shampoo
OGX shampoo for hair fall: OGX Anti-Breakage Keratin Oil Shampoo
OGX shampoo for colored hair: OGX Moroccan Argan Oil Shampoo
OGX shampoo for hair growth: OGX Organix Thick and Full Biotin and Collagen Shampoo
That was our buying guide. We hope that you found it helpful. Well, now that you have our list and a buying guide, what are you waiting for? Get your hands on one of these phenomenal shampoos and watch it change your hair, if not your life.
Frequently Asked Questions
Which OGX shampoo is best for greasy hair?
Greasy hair is usually a result of an oily scalp. The best OGX shampoo for greasy hair is the same as the best OGX shampoo for oily scalp— the OGX Tea Tree Mint Shampoo.
Are all OGX shampoos sulfate-free?
As the brand claims, almost all OGX products are sulfate-free. In our list of 2022's Top 7 OGX Shampoos Available in India, all the shampoos are sulfate-free.
Is OGX shampoo chemical-free?
Although there is no information from the brand suggesting that the shampoos are chemical-free, it is important to note that these shampoos are free from harmful chemicals. 'Harmful' being the operative word.
Is OGX good for curly hair?
There are plenty of shampoos from this list that can be used by our curly-haired readers. However, we'd best recommend the OGX Organix Ever Straight Shampoo Brazilian Keratin Therapy. This shampoo specifically addresses the needs of curly and wavy-haired folks.
The following two tabs change content below.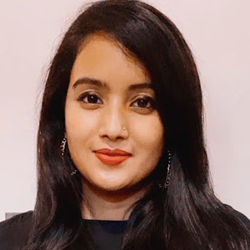 Kirtana has a postgraduate degree in mass communication and journalism from St. Joseph's College, Bengaluru. She developed a deep passion...
more