11 Best Ole Henriksen Products In 2021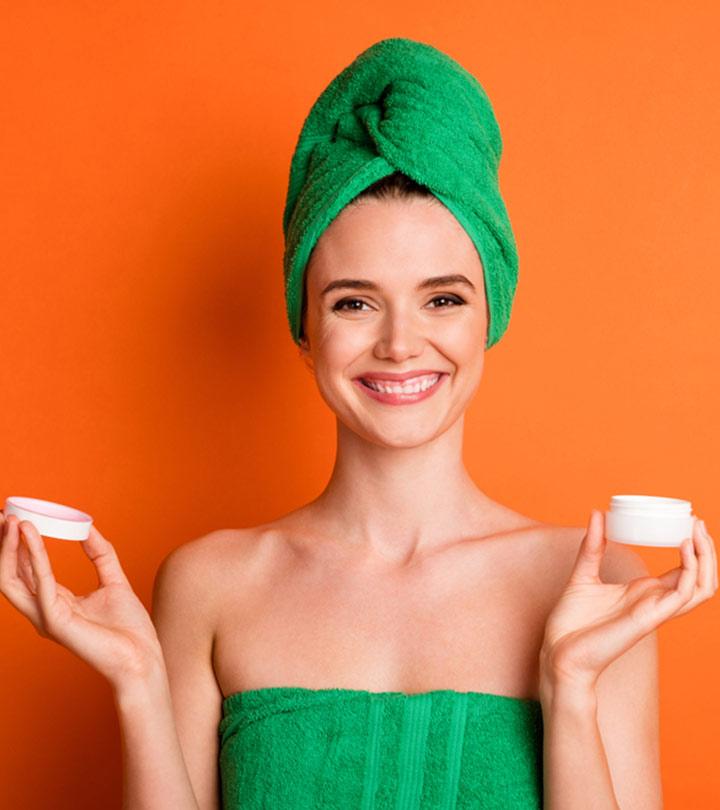 It is almost impossible to ignore the sheer popularity of Ole Henriksen products. In brightly packed minimal bodies, these products come together to make all your skincare dreams come true. They are bright on the outside and make brightening promises on the inside, and more often than not, they stick by it! If you've always been drawn to those magnetic colors that seem to seduce you and catch your attention, we are here to tell you to take that leap of faith and try a few of their products for yourself!
It is hard to miss the entire hype created by this brand and its products. They are reliable, result-driven, and oh-so-good to look at! With all this hype, it gets difficult to decide which product to stick to, right? Well, lucky for you, we have selected the 11 best Ole Henriksen products to upgrade your 2021 skincare game. Check them out here.
An Updated 2021 List Of The 11 Best Ole Henriksen Products
With all that talk of brightness and brightening, it only seems fair to include this Ole Henriksen product on the top of our list. The Ole Henriksen Truth Serum reviews speak for themselves — this product has never failed to impress! It is a powerful age-defying serum specially formulated with vitamin C and collagen to brighten and moisturize your skin. Think of this serum as the daily multivitamin for your skin. Infused with orange and green tea extracts, this formula is fast-absorbing and oil-free to give you the easiest application while reviving your complexion. With a hint of a citrusy scent and a feel of silk, this product glides over your skin to give it the glow you have been looking for.
Pros:
Smoothening
Brightening
Fast-absorbing
Improves skin texture
Can be layered with moisturizer
Creates healthier-looking skin
Easy to use pump-out dispenser
Cons:
Contains fragrance
Not ideal for layering with other actives
If you have been looking for a high-potency AHAs toner, you should consider this one. If you have no idea what AHAs are, fret not. AHAs are chemical exfoliants and in skincare, they are usually glycolic and lactic acid, as found in this toner. They are godsent ingredients when it comes to reducing dark spots and combating hyperpigmentation. With such a high potency, you can easily see the difference within the first 7 days. It is highly recommended for dry, combination, and oily skin. With a few drops of this product, you get rid of all the dark spots, fine lines, and wrinkles you have been worrying about.
Pros:
Easy to apply
Value for money
Ideal for exfoliation
High potency ingredients
Reduces hyperpigmentation
Can be layered with regular moisturizer
Cons:
Cannot be layered with all actives
If you want your moisturizer to do more than moisturize your skin, this beautiful blue bottle is the answer. One bottle of the Ole Henriksen Sheer Transformation Perfecting Moisturizer gives you the ultimate oil-free experience. It is rich in antioxidants, weightless, and hydrating. It helps in smoothing the texture of your skin to leave it with a healthy-looking complexion and radiance. Its whipped and silky texture make it easy to apply to your skin. It is formulated with multi-fruit acids, licorice, pea extracts and can be used twice daily under makeup and sunscreen. Yes, it is versatile and easy going with all other treatments or actives.
Pros:
Weightless
-free
Softening
Fragrance-free
Absorbs quickly
Can be used under makeup
Cons:
Here's a pore-purifying cleanser that reduces excess oil to unclog pores without stripping the skin of its natural oils. It contains AHAs known to combat problems like oiliness, pores, acne, and blemishes. This product is ideal for oily and combination skin and is specially formulated to find your skin's exact balance. The formula includes green fusion complex, neem seed oil, and eucalyptus in addition to powerful AHAs such as glycolic and lactic acids. Together these ingredients help in loosening and lifting dead skin cells that can cause pore-clogging buildup.
Pros:
Unclogs pores
Reduces blemishes
Formulated with AHAs
Loosens and lifts dead cells
Ideal for oily and combination skin
Cons:
If you are on the lookout for makeup removing cleansing wipes, this is the only product you will ever need! With 30 wipes in each packet, you can use this product to remove your makeup, cleanse your skin, and expect brightening and hydrating properties. All you need to do is wipe it across your face and watch it work its magic. These wipes are formulated with vitamin C and Coq10 that boost radiance. Whereas the blackcurrant oil in the formula replenishes the skin to make it look rejuvenated and fresh-out-of-the-spa.
Pros:
Easy to use
Moisturizing
Hydrating and refreshing
Removes makeup
Cons:
A single wipe may not effectively remove heavy or waterproof makeup
Here's another bright bottle to add to your skincare routine. This gel cleanser is made from orange fruit water and PHA. They work in perfect harmony to deep clean and rejuvenate the skin. A gentle yet effective formula, this cleanser easily removes dirt, oil, and even heavily layered makeup. It comes in a luxurious gel-cream texture that has an addictive scent, which tingles all your senses.
Pros:
Rich formula
Hydrating
Rejuvenating
Ideal for all types of skin
Removes makeup easily
Cons:
This Ole Henriksen Walnut Complexion Scrub is the best exfoliator and 2-in-1 cleansing exfoliator you could possibly ask for. Formulated with walnut powder, this product purifies pores, diminishes dullness, and smoothens the texture of your skin. It is also infused with ginseng and chamomile extracts that allow this product to go beyond scrubbing and into the realm of deep cleansing. This indulgent Ole Henriksen product leaves the skin feeling instantly fresh and lends you a youthful glow.
Pros:
Gentle yet effective
Refreshing and rejuvenating
Suitable for sensitive skin
Provides exfoliation and cleansing
Enhances your skin's natural renewal cycle
Cons:
Not ideal for everyday use
If you are looking to amp your night routine and get that youthful-looking glow, this is the product for you. Apply it at night and wake up with smoother skin in the morning — it is really that simple and effective! This night treatment is suitable for normal, oily, and combination skin. It accelerates skin turnover, smooths out your skin, and fine lines overnight! But that's not it! This multitasking night treatment evens out your skin tone, cleanses and minimizes pores, treats blemishes, and regulates sebum production to balance out oily skin.
Pros:
Multipurpose
Fights premature aging
Regulates sebum production
Easy to use pump-out-dispenser
Can be layered with moisturizer
Evens out skin tone
Cons:
It may not be suitable for sensitive skin.
The saying should be a banana a day keeps the doctor away. And this stands true for all doctors and dermatologists! We all know bananas are great for our body but did you know that they are equally good for the skin? Ole Henriksen uses banana powder to add a dose of vitamin C into your daily skincare routine. A combination of 15% vitamin C, 5% PHAs, and hyaluronic acid-infused with banana powder, it instantly brightens your skin and helps you defend it against environmental stressors, pollutants, and free radicals. As a result of such a strong defense, your skin gets visibly brighter, firmer, and plump!
Pros:
Contains hyaluronic acid
Instant results
Easy to use pump-out-dispenser
Secret banana powder ingredient
Ideal for normal, dry, combination, and oily skin
Can be layered with moisturizer and sunscreen
Cons:
It may not be suitable for sensitive skin.
The Ole Henriksen Phat Glow Facial Mask is as fancy as anti-aging face masks can get. It comes with a pump-out dispenser to make the application process easier and quicker. This anti-aging facial mask contains potent PHAs and nordic birch sap that exfoliate, illuminate, and brighten the skin. With an added pink bentonite, this mask helps to clarify and renew your skin texture and evens out skin tone.
Pros:
Vegan
Cruelty-free
Luxurious texture
Easy to use pump-out-dispenser
Free of sulfates
Paraben-free
Cons:
This antioxidant-rich cleansing foam consists of African red tea extract and vitamin C that purify your skin, hydrate it, and revive its natural brightness. This foaming cleanser is a must-try if you have  dry and dull skin with uneven texture. It also effectively removes makeup and uplifts your appearance, giving you softer, smoother-looking, glowing skin.
Pros
Pump out dispenser
Suitable for all skin types
Pleasant smell
Non-drying formula
Cons
That brings us to the end of our 11 best Ole Henriksen products that will help make your 2021 slightly better than your 2020. Allow yourself to indulge in these luxurious products and watch your skin transform. To help you choose the right Ole Henriksen products, here's a buying guide.
Things To Keep In Mind Before Buying An Ole Henriksen Product
Keep the following things in mind before making you make your final Ole Henriksen purchase:
Price
Ole Henriksen's products work and perhaps that is why you notice a high price mark on most of their products. Although a little steep, all the products mentioned in this list are effective and provide instant results. A little product goes a long way, you will hardly need a second application. This means your product lasts longer and requires less frequent purchases.
Skin type
When buying skin products it is essential to identify your skin type. If you have sensitive skin, practice caution while using AHAs and other acids. Whereas, normal to oily skin types may take well to acids.
Function
Our list contains a variety of products, each performing a different set of functions. If you are looking for a cleanser, we have some options for you. We also have a few serums, some vitamin C serums, some actives, and many anti-aging products. Keep the function you are looking for in mind and then make a purchase.
Customer reviews
Although they might seem trivial, more often than not, they sway the decision-maker's final call. It is not only important to look at the rating directly, it is also important to look at the number of people voting.
Well, that brings us to the end of this buying guide and our list of the 11 best Ole Henriksen products in 2021. Ole Henriksen products are known to be high-quality skin care products that stand out, not only because of their bright packaging but also due to their effectiveness. It is almost impossible to be unhappy with the kind of results Ole Henriksen products give you. All you have to do to get a glimpse of such happiness, open your shopping cart and press deliver. If there's one thing you can control in 2021, it's your skincare routine. So, what are you waiting for? Say hello to happy and healthy skin with these miracle products.
Frequently Asked Questions
Are Ole Henriksen products good for the skin?
Yes! Absolutely! All Ole Henriksen products on our list are made to improve the overall health of your skin.
Are Ole Henriksen products good for acne?
Most Ole Henriksen products assist in reducing acne in one form or the other. However, if your primary concern is to reduce acne, we suggest focusing on specific Ole Henriksen products that help in reducing acne employing their ingredients. An ideal example would be the foaming facial wash.
Are Ole Henriksen products non-comedogenic?
Most products on our list are non-irritating and ensure that they don't clog your pores. However, they are not completely non-comedogenic.
Can I use the Ole Henriksen Truth Serum at night?
Absolutely! Ole Henriksen's Truth Serum can easily be used in the morning and at night. However, with such a heavy concentration of vitamin C, it is recommended that the serum is not layered with other active chemicals
The following two tabs change content below.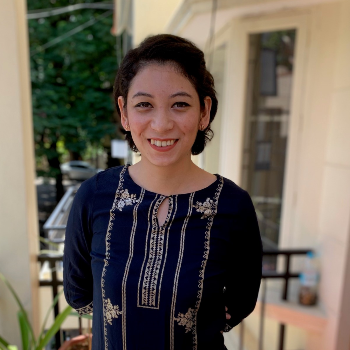 Sneha Manandhar holds a Master's degree in English from the University of Pune. She has previously worked with media and publication houses in varied capacities as a lifestyle writer, an editor, a copywriter, and a translator. She reviews beauty, skin care, and wellness products from specialized curated lists. She believes that SEO-driven content is the present and the future and keeps herself busy by dabbling in SEO-related tools and honing her editing skills.