9 Best Olive Oil Hair Products Of 2021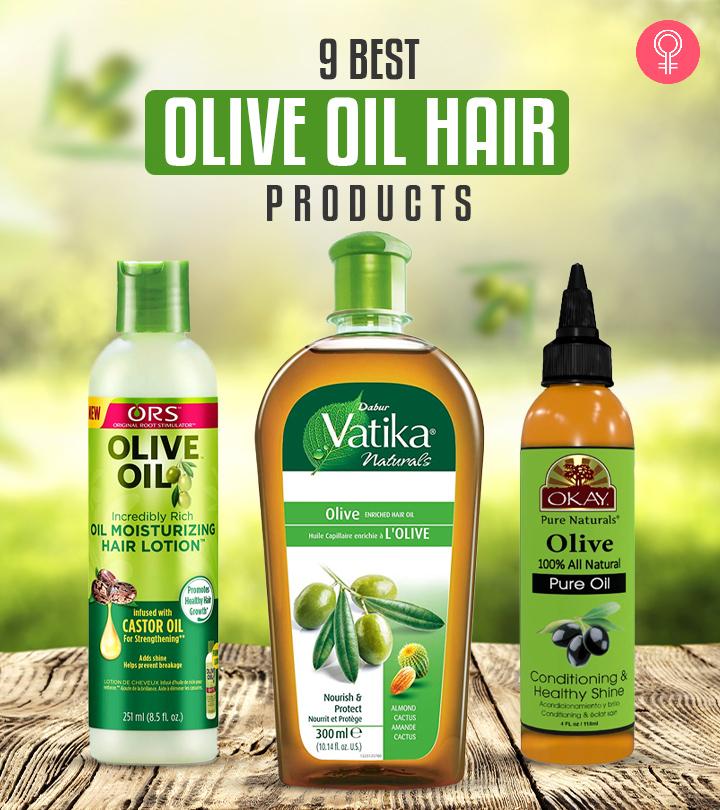 Is your hair getting dry or dehydrated lately? Then why don't you choose olive oil? In addition to using it to garnish delicious recipes, the oil also promotes hair health. It is rich in antioxidants. It also could improve the blood flow to your hair follicles and make your hair thicker and fuller.
While the market has various hair care products infused with olive oil, picking the right ones is a challenge. But we have made your job easy. Here, we have listed the 9 best olive oil-based hair products. Take a look!
9 Best Olive Oil Hair Products Of 2021
The New Growth No-Lye Hair Relaxer by ORS is a light sized kit enriched with olive oil. It can be used for touch-ups, short hairstyles, or to retouch a targeted section of your head. This healing elixir is rich in essential fatty acids that induce moisture directly into your scalp and make your hair shaft stronger and lustrous. With regular use, this extra strength hair relaxer leaves your hair softer and more manageable.
It stimulates new hair growth and provides continuous protection to your hair. It also straightens your hair and offers long-lasting shine. You also get a step-by-step guide to avoid skin and scalp irritations.
Pros
Makes hair manageable
Boosts hair shine
Affordable
Best for permed hair
Long-lasting results
Includes a usage guide
Cons
The Olive Enriched Hair Oil by Vatika is an excellent hair oil for your hair. This enriched oil contains extra virgin olive oil and nourishing extracts of almonds, cactus, and lemon. The oil provides complete nourishment and makes your hair luscious.
The almond extract helps coat, condition, and soften your hair. The cactus extract gives your hair volume and keeps it healthy. The lemon extract regulates your scalp sebum flow and helps fight and prevent dandruff. The oil's unique formula ensures the oil penetrates deep and offers your hair total nourishment.
Pros
Pleasant smell
Boosts hair shine
Lightweight
Reasonably priced
Prevents hair dryness
Non-greasy texture
Cons
The Olive Creme by Hollywood Beauty is a no-petroleum jelly that does not weigh your hair down or clog the hair follicles. Its light and non-greasy formula is enriched with vitamins A, B, C, and E that add moisture to your hair while leaving it soft and manageable.
The creme is best suited for dry hair. It conditions hair and adds shine and moisture to it. It also contains potent oils like soybean oil, macadamia oil, and coconut oil. It is also enriched with sage and rosemary leaf extracts. Simply apply to your fingertips and massage on your scalp. Your scalp gets well moisturized with regular use.
Pros
Reduces flyaways
Light fragrance
Suits dry hair
Petroleum-free
Does not weigh hair down
Does not clog pores
Cons
May cause hardness
Contains parabens
The Olive Moisturizing Shine Serum by Fantasia is a feather-light formula that does not weigh your hair down. It works perfectly for easy styling. It helps seal moisture and renders your hair a gorgeous glow and shine. It contains vitamin B5 (pantothenic acid) that makes your hair more flexible and strong. It also reduces hair loss and graying.
This serum helps nurture your hair by hydrating and softening it. It also protects your hair against heat caused by hair dryers or flat irons. It even protects your hair from harmful UV rays. It is infused with argan oil, linseed extract, and Moroccan oil that hydrate and fortify your hair. It further calms static, detangles hair, and eliminates frizz. This non-greasy serum is ideal for all hair types. It works wonders on chemically-treated hair as well.
Pros
Budget-friendly
Suits dry hair
Non-greasy consistency
Suits all hair types
Heat protection
Protects against UV rays
Reduces hair graying
Ideal for chemically-treated hair
Cons
None
The 100% All Natural Pure Olive Oil by Okay Pure Naturals is a multipurpose oil meant for all hair textures and types. It is great for moisturizing, soothing, and healing your hair. It also nourishes your hair and replenishes its nutrients.
The product is formulated with 100% pure olive oil. It contains anti-aging antioxidants and hydrating squalene that give your hair luster and shine. The oil helps soften your hair and increases its manageability. You can detangle your hair easily. It also keeps your hair from drying and protects it from split ends. The oil also nourishes your scalp and helps prevent dandruff.
Pros
Pleasant smell
Lightweight
Non-greasy texture
Suits all hair types
Suits all hair textures
Cons
None
The Edge Control Hair Gel by ORS is a unique alcohol-free formula that gives your hair superior hold without flaking. It tames and holds down hair edges while adding shine and moisture. The non-sticky and non-greasy formula provide excellent hold without hardening your hair. This product is perfect for relaxed and natural hair.
The hair gel contains wheat proteins that strengthen your hair and help reduce and prevent hair damage. The Edge Control Gel is also infused with sweet almond oil, castor oil, and aloe vera leaf juice that further strengthens your hair.
Pros
Holds baby hair
No residue
Non-sticky
Non-greasy
Does not harden your hair
Cons
The Oil Moisturising Hair Lotion by ORS Olive Oil is an organic root stimulator that moisturizes and protects your hair from high heat. The lotion helps restore the hair's natural moisture balance. It also straightens the hair and provides a long-lasting sheen. This hair lotion protects your hair from the heat of blow dryers and curling irons. It does not leave your hair greasy. It boosts hair luster. The hair lotion is infused with castor oil, olive oil, coconut oil, and peanut oil for optimal hair nourishment.
Pros
Reasonably priced
Boosts hair luster
Heat protection
Does not make hair greasy
4 pack combo
Cons
The Hair & Body Shampoo by CHI naturals is a 2-in-1 formula that is gentle. The rich cleansing lather removes impurities from the skin and hair. It adds essential moisture. It protects the hair and scalp while helping to maintain and preserve hair color.
This product is also free of gluten, parabens, and sulfates. This shampoo is ideal for dry hair and is manufactured by hairdressers.
Pros
Pleasant smell
Reasonably priced
Preserves hair color
Gluten-free
Sulfate-free
Paraben-free
Cons
The Olive Oil Mist by Original's By Africa's Best is a feather-light finishing mist. The mist keeps your hair extra smooth, soft, and silky straight. The organic condition polish is enriched with the restorative properties of olive oil. It instantly moisturizes and strengthens dry hair.
The feather-light finishing mist is non-greasy and does not weigh your hair down. It is specially curated for extra dry, dull, and frizzy hair.  The mist comes as a set of two and is equipped with an easy-to-use spray applicator.
Pros
Lightweight
Does not weigh hair down
Strengthens dry hair
Non-greasy
Glistens hair
Available as a pack of two
Affordable
Cons
Conclusion
Olive oil has an abundance of hair nourishing and repairing properties. It could make your hair and scalp healthier and fuller with each use. Pamper your hair by choosing the best product from this list. Have a happy hair day!
Frequently Asked Questions
Does olive oil ruin your hair?
There is nothing harmful about using olive oil in your hair. You may use the oil once a week, unless your hair is very dry that it requires a moisturizing treatment every day. You may need to shampoo twice to rinse the olive oil completely.
Which olive oil can be used for hair?
There are many types of olive oils available on the market. Two of the more popular ones include extra virgin and pure olive oil. It is always advised that you use virgin oil as it has potent properties and helps enhance hair luster and growth.
Can you leave olive oil in your hair all day?
Leaving olive oil in your hair for a very long period will make your hair feel greasy even after washing. It is advised to leave olive oil in your hair overnight or just 2 to 3 hours a day.
Should I apply olive oil to wet or dry hair?
Either way is okay. Your choice should depend on how you want to style your hair. But olive oil works better if applied on dry hair; this way the scalp absorbs it better.
Which is better for hair – coconut oil or olive oil?
While both are similarly beneficial, olive oil seems to have slightly better moisturizing and nourishing properties.
Does olive oil stimulate hair growth?
Olive oil is rich in fatty acids and antioxidants, and has anti-bacterial properties. This helps to stimulate your hair follicles and potentially boost hair growth.
Can you use extra virgin olive oil on hair?
If you have a dry scalp, or if you want to treat dandruff, you can use extra virgin olive oil on your hair.
Recommended Articles
The following two tabs change content below.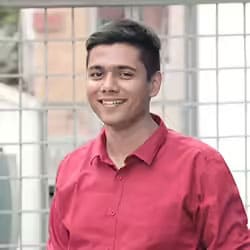 Ravi Teja Tadimalla is an editor and a published author. He graduated from SRM University, Chennai, and has been in the digital media field for over six years. He has a Professional Certificate in Food, Nutrition & Research from Wageningen University. He considers himself a sculptor born to chip away at content and reveal its dormant splendor. He started his career as a research writer, primarily focusing on health and wellness, and has over 250 articles to his credit. Ravi believes in the great possibilities of abundant health with natural foods and organic supplements. Reading and theater are his other interests.