15 Best One Piece Swimsuits For Swimming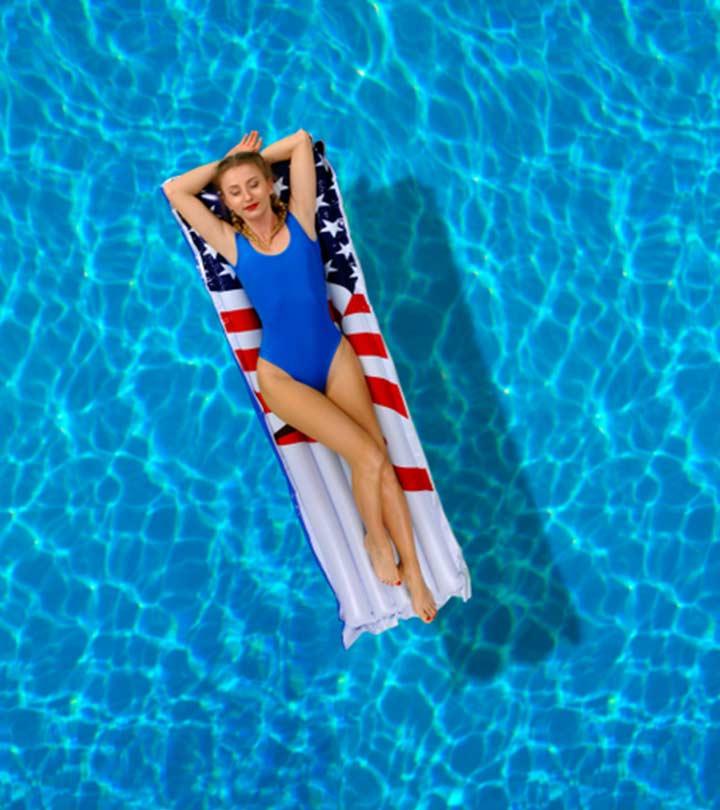 Say what you want, but I'd choose a one-piece swimsuit over a bikini every single time in a hundred lifetimes. I know that was a tad bit dramatic. My point is, besides being incredibly stylish, they also magically make your rolls disappear and make it all look even. The good news is that they have been consistently trending over the last few seasons, and they are here to stay. Let's take a look at some of the best one-piece swimsuits this season. Take this deep dive, will you?
15 Sexy One Piece Swimsuits For Women
1. Nike High Neck One Piece
Do you like your swimsuits to give you as much coverage as possible? Do you lean towards an athletic style? If so, brands like Nike have pretty interesting choices for you. This one's a beautiful blend of comfort and style, without compromising on either. It works well for vacations as well as your regular swimming at the pool.
2. Aerie Super Scoop Petite One Piece
Feel like a mermaid (and look like one too!) in this one piece swimsuit with a super scoop neck and sides. The metal rings that connect at the hip add to the rusty beach vibe and the ombre colors are perfect too.
3. Front Cross Halter Style One Piece
Feel like a diva – whether it is on the beach or at the bar. This one piece works great in both these scenarios with its impeccable front keyhole that connects as a halter neck as it moves back. This one is a must-have for your next cruise vacation.
4. Urban Outfitter High-Waisted Floral One Piece
Are you feeling a little retro today? Then, here's something that fits the bill. This floral high-waisted one-piece swimsuit features cutouts at the front and the back that make it look like a bikini. It cinches at the right places and lifts your curves just enough.
5. Aerie Cut-Out One Piece
You will probably hear me saying this multiple times in this post, but I guess that's how many times we all need to listen to it – it doesn't matter what size you are, swimsuits are for everyone. Pick a one-piece that has cut-outs at the right places and enhances your curves. Flaunt your assets in a high-cut black one piece like this, and own it up.
6. Side Cut-Out Style One Piece
Looking for a swimsuit that gives you ultra-chic and suave feels? Pastels and muted colors do just that. Shiny satin fabrics only add to the look. The adjustable side cut-out details scream elegance. The wide fixed straps, V-neckline, and seat coverage all fall into place perfectly.
7. Halter Style Black One Piece
A coral one piece that features a svelte drawstring and nothing else makes this one irresistible. The backless style and side strings complement the look perfectly.
8. Candy Pink Ruffle One Piece
Candy pink is subtle, feminine, and extremely stylish. The scoop neckline at the front and the back lined with ruffles spruce up the look perfectly. It also gives you good coverage, so there's nothing to worry about.
9. Michael Kors Cross Front White Maillot
Michael Kors is the master of the fashion game. And if you are looking for that 'one' piece that checks off everything on your list, it has to be this one. First off, there's something exquisite about white swimsuits that puts you on a pedestal. The thick cross front straps coming out of the stretchable bodice and going back into a halter style neck make this a dream swimsuit for your dream vacation.
10. Floral Retro Swimsuit
Is Hawaii on the cards? Then, here's a floral one piece for your tropical vacation! The ruffled plunge V-neck line that reaches out to the open back makes for a timeless silhouette. It gives you just enough coverage without hiding too much.
11. Gilded Bohemian One Piece
Pamper the Bohemian princess in you with this gilded navy blue one piece. If you have an hourglass figure, this style will flatter your body like nothing else. In fact, I think we all need one of these in our swimsuit collection.
12. Backless Sequin Swimsuit
Sexy, bold, and chic – that's what this backless sequin swimsuit says about you. If you want to flaunt your body and try out a style that will set you apart, go with this funky number. You can also use this as a bodysuit by wearing it with a pair of distressed shorts when you are not in water.
13. High Neck One Piece Paddle Suit
Have you signed up for surfing or paddling classes? Then, look impeccable in this perforated swimsuit that is both breathable and stylish. The high neckline and full sleeves will bring elegance to your look as you paddle your vacation away.
14. High Neck Style Crochet One Piece Suit
If you are going on a vacation and shopping for swimsuits, the goal should be to go with something that will make you the center of attention. This pink crochet one piece does just that for you. The high neck style takes care of the fashion aspect of your look while the S-hook closure adds an extra layer of support and security to your suit. Dive in like a diva!
15. Off-Shoulder Swimsuit
Looking for a strapless or bandeau style swimsuit? Try the off-shoulder style instead! Because we all love and cannot get enough of off-shoulders, can we? The fern print and the ruffled overlay make for a classic silhouette you cannot say 'no' to.
This is the new mantra, ladies – you don't need a bikini body to wear swimsuits, you need a body. If you are too conscious about wearing a bikini, you now know there are other beautiful alternatives that you can try out. So, go ahead and take the plunge. What do you look for when you shop for swimsuits? What is your go-to style? Let us know by dropping in a message in the comments section below.
The following two tabs change content below.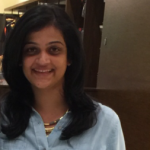 Latest posts by Pratima Ati (see all)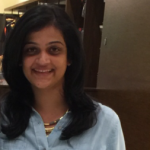 Pratima Ati
After working in Marketing and Business Development for a few years, Pratima Ati jumped ship to pursue two things she loved – fashion and writing. She's now a full-time Fashion & Lifestyle writer and has never looked back ever since. She sleeps early, reads often, and when she can't, she finally gives a closure to all the characters living in her drafts. Sometimes, they pass off as poetry too! That, and her training in Indian classical music and playing (learning) the veena keep her sane, civil, and bearable.