10 Best Organic Anti-Aging Creams To Reclaim Your Youth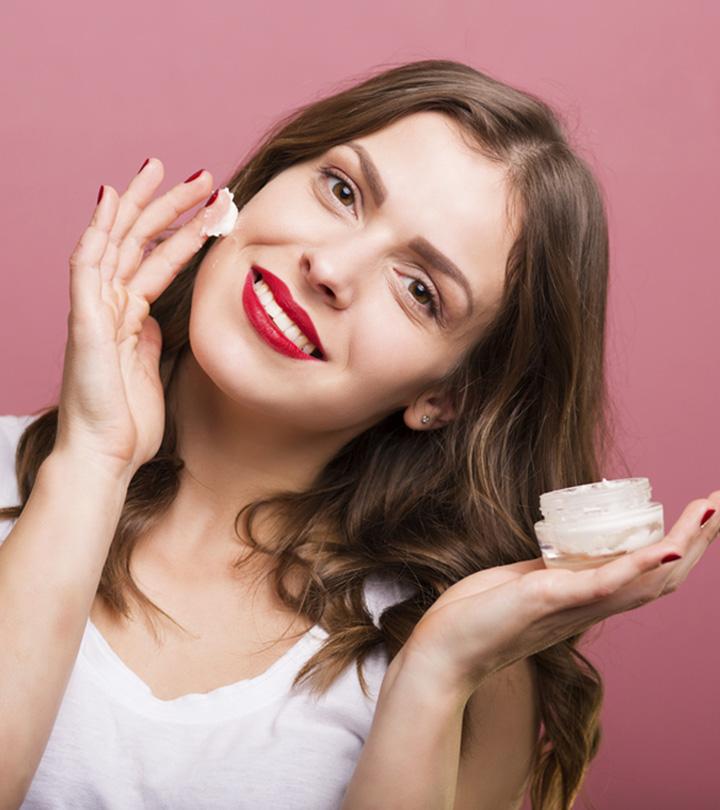 Shh! Your right age will always remain a secret. It would sure be super fun to keep your colleagues and acquaintances guessing your age. And with the best organic anti-aging cream, you can reverse the clock and keep the guessing game going. Not just that, these creams offer several other benefits for your skin as it ages. They can help reduce the appearance of wrinkles and fine lines to make you look and feel a few years younger. Anti-aging cream also promotes collagen production and makes your skin healthier by providing protection against damage due to the sun exposure and free radicals. But when should you begin using anti-aging products?
It is recommended that you begin using anti-aging creams in your 20s. You need not wait till the age spots begin to appear as prevention is better than cure. And with these organic anti-aging creams, you can be assured that you make the most out of the anti-aging benefits of organic ingredients. Let us help you with the best organic creams that you can pick from.
Top 10 Organic Anti-Aging Creams To Rejuvenate Your Skin
Keep the signs of aging at bay with this organic anti-aging cream. The non-comedogenic and vegan formulation that contains matrixyl 3000 and argireline is clinically-proven to promote collagen and elastin production and prevent wrinkle formulation. The other key ingredients include patented 5-power peptides, vitamins C and E, hyaluronic acid, powerful antioxidants like green tea or jojoba oil, and plant-based collagen. It plumps up your skin within 2 weeks with its patented 24-release technology that moisturizes, boosts radiance, and nourishes your skin. Cold processed at 33-37°F in a jar, the cream is also approved by dermatologists for sensitive skin.
Pros
Cruelty-free and vegan
Dermatologist-approved
Fragrance and alcohol-free
Non-comedogenic
Paraben and silicone-free
Hydrates and rejuvenates skin
Reduce deep-set wrinkles
Boosts radiance
Gives smoother and healthier skin
Cons
Some may find the texture slimy
In skincare products, the right mix of ingredients matters the most, and it makes all the difference in the world. So, choose this organic anti-aging cream that works exceptionally well not just for dry skin but also sensitive skin types. Its special, gentle, and non-greasy formula includes aloe, matrixyl 3000, retinol, plant stem cells, rosehip seed oil, cucumber hydrosol, jojoba oil, botanical hyaluronic acid, argan oil, vitamins E and B12, and gotu kola. The lightweight recipe improves appearance of fine lines, wrinkles, and reduces hyperpigmentation, roughness, and sun damage. All you need to do is apply this anti-wrinkle serum on your face, neck, and around your eyes during the day or night at your convenience for a smooth and refreshed skin. Flaunt your beautifully moisturized skin afterwards.
Pros
Fast absorption
Moisturizes
Lightweight
Non-greasy
Improves skin texture
Cons
Retinol may increase your skin's sensitivity to the sun.
Though you cannot turn back the clock, you can definitely do something to rejuvenate your skin to reduce the signs of aging and look radiant and youthful. This organic anti-aging face cream protects and restores your skin irrespective of its age. Its natural ingredients that include aloe vera leaf juice, willow bark extract, jojoba seed oil, cucumber fruit extract, coconut oil, argan oil, Japanese green tea, witch hazel, and vitamin C offer deep moisturization to your dry, oily, or combination skin and gives it smooth and supple look and feel. Rich in antioxidants and age-defying sources, it makes your skin healthy by minimizing fine lines, wrinkles, and improves its elasticity.
Pros
Provides deep moisturization
Restores your skin's health
Reduces fine lines and wrinkles
Rich in antioxidants
Offers bright and youthful skin
Cons
Some may not like the fragrance.
Feel and look forever young with this organic anti-aging night cream. The skin recovery facial cream plumps up your skin by providing deep moisturization and locking it in for longer hours. Its age-defying elements include hyaluronic acid, CoQ10, argan oil, rosehip oil, vitamins E, C and A, aloe vera juice, shea butter, safflower oil, and avocado oil. It boosts collagen production and improves elasticity of skin. Its antioxidants give a bright and youthful skin by treating dark spots, dull complexion, large pores, and minimizing wrinkles, fine lines, and crow's feet. Say hello to soft, smooth, and even skin tone with this organic anti-aging cream.
Pros
Promotes healthy skin
Boosts collagen production
Improves elasticity
Balances out skin complexion
Fights free radical damage
Non-greasy and non-comedogenic
Cruelty-free and vegan
Cons
Some may find the consistency greasy.
Wow your friends and family by looking a few years younger with this organic anti-aging face cream. This award-winning age-defying cream sources its plant-based ingredients that include mango butter, avocado oil, plumeria, and hibiscus flower extract from local organic growers in Hawaii. Rich in antioxidants and nutrients, this anti-wrinkle moisturizer reduces fine lines and wrinkles to give a healthy and radiant, soft and smooth younger-looking skin. Its deep moisturization leaves your skin refreshed and nourished. Try this brand with a proven record in offering anti-aging solutions for mature skin with its free of chemicals and cruelty-free natural products.
Pros
Paraben and sulphate-free
Cruelty and fragrance-free
Protects and restores skin's health
Improves texture of skin
Smooths fine lines and wrinkles
Offers soft and smooth skin
Loaded with antioxidants
Cons
May not be suitable for extremely sensitive skin
If looking at the mirror inevitably draws your focus to your wrinkles, age spots, and other aging signs, it is high time that you invest in one of the best organic anti-aging creams like this one. This advanced retinol treatment hydrates your skin and fights wrinkles without flaking, drying, peeling, or irritating your skin. The hydrating formula is free of harmful ingredients and contains organic ingredients like aloe vera, green tea, shea butter, botanical hyaluronic acid, vitamins E and B5, propolis & jojoba oil that help fade fine lines, wrinkles, blemishes, pores, and premature aging. It protects your skin from damage, speeds up the skin cell renewal process, and improves its elasticity. Perfect for use during the day and night, it does not leave your skin feeling shiny or oily.
Pros
Color and scent-free
Cruelty-free and vegan
Paraben and sulphate-free
Promotes faster skin renewal
Repairs skin texture
Doesn't make skin oily or shiny
Reduces rough patches
Cons
Rethink aging with this organic anti-aging cream. This collagen therapy helps restore healthy skin by bidding goodbye to wrinkles, fine lines, and replenishes your skin's moisture balance by boosting hydration. It repairs and balances your skin tone quicker with its natural ingredients that include aloe vera, glycerin collagen, and extracts of nutrient-rich anthemis nobilis flower and camellia sinensis leaf. The natural formulation free of toxic ingredients helps to tighten skin and prevent sagging to give it a younger appearance. Safe to use by women with any skin type, the cream lifts up your face with a brighter and smoother complexion.
Pros
Non-GMO
Cruelty-free and vegan
Releases facial stress
Improves skin texture
Reduces puffiness and dark circles
Cons
Finding fine lines and wrinkles around your skin will no longer be easy, even with the Da Vinci code. This organic anti-aging cream contains healthy ingredients that are proven to promote healthier and youthful skin. Hawthorn berry, bilberry leaf herb, geranium rose essential oil, and grape seed oil help renew, repair, and hydrate your skin to give you smooth and rejuvenated skin. The anti-aging cream reduces fine lines and wrinkles while promoting renewal of skin cells. Its organic formula protects your skin from damage due to free radicals and improves its elasticity. Although it is formulated keeping in mind all skin types, it is recommended mainly for dry and sensitive skin.
Pros
Cruelty-free and vegetarian
No parabens and preservatives
Boosts collagen production
Regenerates skin cells
Hydrates and soothes skin
Improves elasticity
Protects skin from damage
Brightens skin complexion
Cons
May not be suitable for extremely oily skin
This organic anti-aging cream with its powerful blend of 70% organic and natural ingredients promotes production of collagen to help fade wrinkles and fine lines. The vitamins C and B5, organic aloe vera, sunflower oil, coconut oil, cocoa butter, jojoba oil, macademia seed oil, rosehip seed oil, gotu kola, and lavender extract help rejuvenate your skin with deep moisturization to tighten and tone your skin. The gentle and non-sticky anti-aging cream reduces the appearance of sun spots and discoloration. It improves skin's elasticity and texture, and gives a brighter and youthful look irrespective of your skin type. So, what are you waiting for? Include this body and face cream in your daily skincare routine and flaunt your ageless skin.
Pros
Hypoallergenic
Paraben and sulphate-free
Gluten and cruelty-free
Can be used under makeup
Fades hyperpigmentation
Tightens and tones skin
Repairs skin texture
Gentle and non-sticky
Cons
Age is just a number, let it not reflect on your skin. Get a younger-looking skin with this organic anti-aging cream. The lightweight formula prepared with organic aloe, sunflower oil, coconut oil, cocoa butter, jojoba oil, flaxseed oil, gotu kola, lavender extract, and vitamin C and B5 helps keep signs of aging like fine lines and wrinkles away. The cream moisturizes your skin to keep it refreshed and healthy all day long. The chemical-free formula loaded with antioxidant properties helps reduce dark spots, blemishes, and damage due to the sun, improving skin's texture and overall appearance. It is non-irritating and non-drying which makes it the perfect skincare solution for all skin types.
Pros
Reduces dark spots and blemishes
Fades fine lines and wrinkles
Non-irritating and non-drying
Keeps skin hydrated and healthy
Cons
Some may find it slightly greasy.
You may have to produce an age proof to your new friends as they will be shocked to know your actual age and won't believe the number you tell them. Well, enjoy their compliments and feel flattered as these best organic anti-aging creams make you look younger with brighter and radiant complexion, saving you the hassle of booking appointments with doctors and undergoing expensive cosmetic treatments. These over-the-counter organic anti-aging creams can make a real difference to the look and feel of your skin. But ensure that you pick one according to your skin type and needs.
The following two tabs change content below.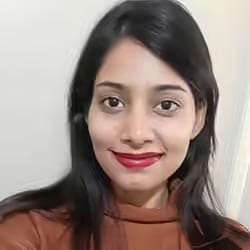 Shreya is an SEO-content writer and has worked with various organizations to craft unique and creative content. Holding a Master's degree in Clinical Psychology, she calls herself a lifelong learner driven by curiosity to tap into different fields and the will to push her boundaries. She combines her curiosity and love for writing to write about subjects that are valuable to fashion enthusiasts.