10 Best Organic Food Stores In Hyderabad
If you are in the city of pearls and yet to visit these food stores, you better rush now!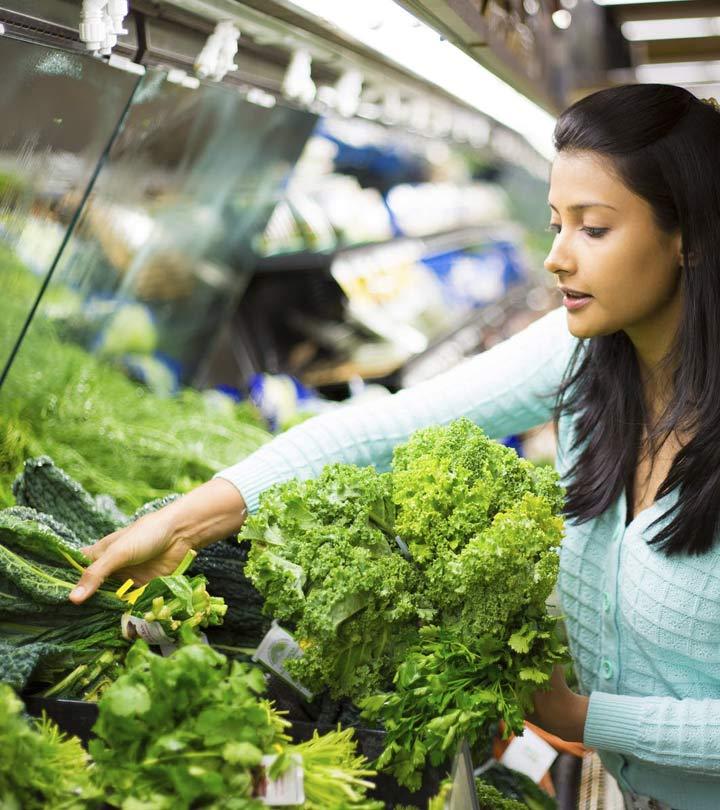 If you are looking for some of the best organic food stores in Hyderabad, you have come to the right place.
The quantity of chemicals and toxins involved in farm cultivation is beyond imagination. Even in poultry or meat farms, animals are regularly injected with harmful growth hormones, which enter the food chain and eventually reach the human body causing severe damage. The only solution to these is to choose health-conscious organic food full of nutrition. Read on.
Here are the top ten Organic food stores in Hyderabad!
1. Hyderabad Goes Green:

Established in 2010, the store quickly rose to popularity due to its wide range of organic products including cereals, pulses, spices and cooking oil. But the winning point for this store is its other range of organic products like soap, face wash and henna powder, which are quite popular in the whole city. They also provide fresh farm-to-table organic choices, sourcing their meat, eggs, and vegetables all from their very own farm.
Location: H.No:8-2-334/14, Road No.3, Banjara Hills, opposite Testa Rossa, Hyderabad.
Phone: 040-7416790905
Location: Near Raidurgam Police Station, Raidurgam-Gachibowli Main Road, Hyderabad.
Phone: 040-60504599
2. 24 Mantra Organic Store:

Founded in 2004, the store is among the top choices for organic food lovers. Their wide variety of product range from cereals, pulses, spices, juices, cookies and breakfast products make it an ideal store for organic foods. Its strong presence with 7 stores across the city makes it one of the most popular and preferred store to procure organic goods.
 Location: Rd No-12, Banjara Hills, Near Ministers quarters, Hyderabad.
Phone: 040-2330 0202 / 303 / 404
Location: 3-6-504, Street No-6, Hyderabad.
Phone: +91 40 6456 1433 / 9701062289
 Location: 1-1-31/11/32, Phase-2, Adjacent to Temple, Road No. 11, Saket Colony, Kapra, Hyderabad.
Phone: +91 40-2714 9909 / 9849699018 / 9550691924
Location: Plot No: 72, HIG, 3rd Phase, KPHB Colony. Opp. Manjeera Water Tank, Hyderabad.
Phone: +91 7032708092
Location: 4 – 53, Street No: 8, Opp: More Super Market, Hyderabad.
Phone: +91 7032708093
Location: G11, Ground Floor, Aditya Arcade, Ishaq Colony, Hyderabad.
Phone: +91 7032708094
Location: 172 & 173, Vasavi Colony, Road No. 4, Near by Ashtalakshmi Temple, Kothapet.
Phone: +91 7032708095
3. Bio India Biologicals:

Certified by the government authority, this store is the best choice if you are looking for pure natural plant extracted oil. Since their product is also available and quite sought after in other stores, people come here in large numbers to bag desirable goods in large quantities and sometimes avail heavy discounts as well.
Location: 406, Block-D, Shanti Gardens, Nacharam, Hyderabad-500076.
Phone: 0091 40 6550 5187
4. Goodseeds:

The firm is quite reputable for its unique nature as its products are procured from distant areas in India. The authenticity of their products is unquestionable with products ranging from fruits, vegetables, grocery items, snacks and beverages. Its wide range of eatables has made the store a one stop solution for organic food in Hyderabad.
Location: Plot no.: 224,Prashasan Nagar, Jubilee Hills, Hyderabad.
Phone: 7207173337
5. Jiva Organics:

It is a Hyderabad based multi product organic retailer which is quite active in e-retailing. Jiva organics has gained a position in the top ten list due to its efficient and prompt hassle free home delivery service where orders can also be placed via phone or email followed by a prompt delivery.
Location: Tara's 95 Parklane, Secuderabad.
Phone: 9493428642
6. Arogya Rahasya:

It is quite a popular natural organic store especially for natural medicinal wonders and organic food items. This store also keeps organic fruits and vegetables which are very fresh. The store is especially popular for its naturally grown Banganapalli mangoes and other organic vegetables and fruits.
Location: Location: SRT.214, Jawahar Nagar, RTC'X'Roads, Hyderabad.
Phone: 9849015638
7. Sahaja Aharam Cooperative Federation:

Boasting a wide range of organic products, this organic food store in Hyderabad usually sells products at comparatively cheaper rates. This agency is also quite popular among organic food lovers of Hyderabad due to its unique feature of delivering in different areas on specific days. The people who regularly buy from this store have a periodic cycle which they follow on a certain day to fulfil their need of organic food products.
Location: 12-13-445,Streetno.1,Tarnaka,Secunderabad-500017.
Phone: 040 6526 8303
8. Sristi Naturals:

The store specializes in chemical-free rice, brown rice, wheat and pulses. Fresh vegetables and fruits are also available from time to time. The quality of rice from this store is outstanding and is very famous in Hyderabad. Also they have a whole range of different varieties of rice.
Location: Shop no.:1, Jal Vayu Vihar, Kukatpally,Hyderabad.
Phone: 91-9866647534/9866421534
9. Akshata Organic Whole Wheat:

It is a multi-brand organic and natural store boasting some unique natural products. Along with organic pulses and wheat, they have their own range of organic household products like dish wash powders and floor cleaning liquids. These products are natural and very effective without any chance of side effects and are worth a try.
Location: 504, Uma Enclave, Road No.9, Banjara Hills, Hyderabad.
Phone: 9819890013
10. Dharti Organics:

The store is popular for its naturally grown Banganapalli mangoes and other organic vegetables and fruits. It is known for its products, especially the ones like organic bread, snacks like khakra, cornflakes and whole grain pasta.
Location: B7, Film nagar Road No 7, Jubilee Hills, Hyderabad, Andhra Pradesh 500096.
Phone: 9177882260
Infographic: Dos And Don'ts Of Shopping For Organic Food
Organic food is grown or raised using natural methods that prioritize environmental sustainability and animal welfare. The best kind is made without synthetic chemicals or pesticides. When shopping for organic food, there are certain tips you can follow to make sure you are buying the right products. Make conscious choices and be aware of health standards to ensure you buy high quality organic food and support the environment and sustainable farming practices. Check out the infographic below to learn more.


Organic foods are devoid of harmful chemicals and help you stay healthy. They always have the upper hand over your regular food items. You have seen our list of the best organic food stores in Hyderabad. With this list, you can easily find locally sourced, vegan, gluten-free, non-GMO, pesticide-free options that will boost your health and wellness. 24 Mantra Organic Store, Hyderabad Goes Green, Bio India Biologicals, Good Seeds, and Jiva Organics are some popular organic stores in Hyderabad. So the next time you plan to shop for organic foods, make sure you visit any of these stores and enjoy the benefits of sustainable and eco-friendly farming practices.
Frequently Asked Questions
Can defective/expired organic food items be returned to the organic food retailers in Hyderabad?
Yes, organic food items can be returned in case of manufacturing, quality, or packaging issues.
Do organic food retailers sell non-vegetarian products?
Yes, many of them do stock and sell both vegetarian and non-vegetarian food items. Non-veg options can include antibiotic-free poultry, meat, freshly caught fish, and farm-harvested eggs.
Do organic food products expire?
Yes, organic fruits and vegetables perish faster than regular ones. Organic food products are free of preservatives and have naturally low shelf life.
Organic food is expensive, so what's the hype all about? Is organic food really worth it? Check out this video to explore its various aspects in detail to help make up your mind about it.