10 Best Natural And Organic Hair Colors Available In India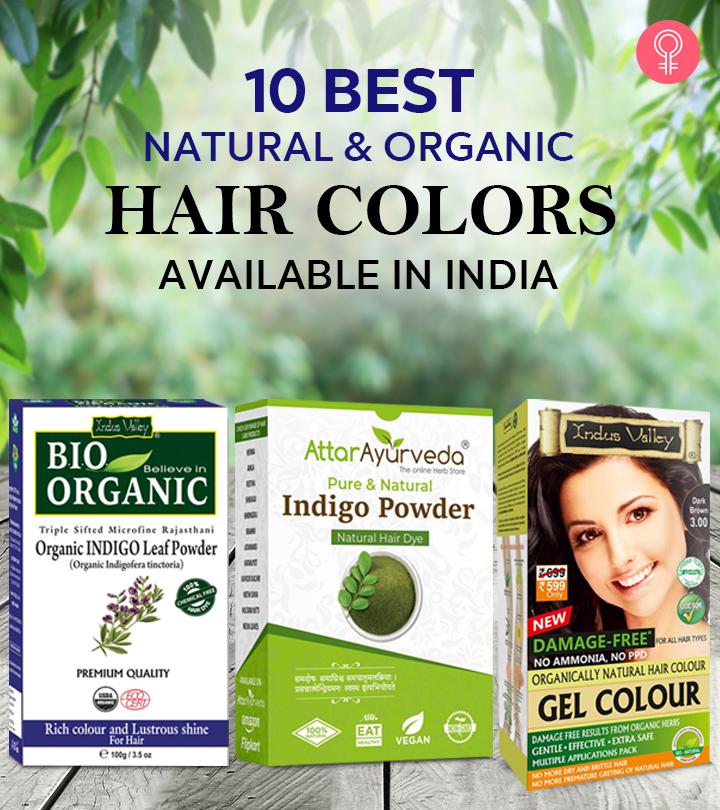 Want to try out different hair colors, but the fear of hair damage preventing you from experimenting? Try natural and organic hair colors. They are made of botanical ingredients and free of harmful chemicals such as ammonia, hydrogen peroxide, or PPD. These hair colors do not damage your scalp and hair yet effectively create long-lasting results. The natural formulas also help make your hair shiny and healthy. We have curated a list of the 10 best organic and natural hair colors available in India. Dive down and take your pick.
10 Best Natural And Organic Hair Colors Available In India
This organic hair color by Indus Valley is made of 100% pure indigo powder, which is directly sourced from farms. It does not contain any harsh chemicals like PPD and ammonia, which can cause allergic reactions. This indigo powder colors your gray hair naturally when paired with henna. Besides imparting a flawless color, this product also acts as a natural cleanser. It reduces dandruff, rejuvenates your scalp, and prevents hair loss. This hair color conditions, nourishes, and softens the hair. It treats brittle and dry in your hair, leaving it healthy and shiny.
Pros
 Reduces hair fall
 Long-lasting
 Prevents premature greying
 Hypoallergenic
 PPD-free
 Ammonia-free
 Preservative-free
 Suitable for all hair types
Cons
None
If you want to flaunt attractive brown, black, or dark brown shades, this indigo powder by Attar Ayurveda is a must-buy. The gentle formula offers you different tones based on the amount of the indigo powder. Natural indigo dispels the heat and helps provide a revitalizing and soothing effect on your hair. This product also does not contain added preservatives, parabens, sulfates, and synthetic additives.
Pros
 Gentle formula
 Preservative-free
 No synthetic additives
 Paraben-free
 Sulfate-free
 SLS-free
Cons
None
This gel hair color by Indus Valley is formulated with a unique blend of nine herbs – amla, sunflower, henna, jojoba, indigo, aloe vera, and wheat germ. These natural ingredients provide deep nourishment and moisturization while repairing your damaged hair. This gel color controls dandruff, frizz, and split ends, and eliminates scalp buildup to leave your hair smooth, silky, and shiny. The long-lasting formula imparts a vibrant color that lasts for up to three to five weeks. This organic dye does not contain any harmful metallic salts, ammonia, PPD, and hydrogen peroxide.
Pros
 Controls dandruff
 Prevents split ends
 Tames frizz
 Pleasant aroma
 Long-lasting
 Ammonia-free
 PPD-free
 Hydrogen peroxide-free
 Available in 5 shades
 Suitable for all hair types
 Includes a hair mask and color protective shampoo and conditioner
Cons
 May cause scalp irritation
Get long-lasting results with this herbal hair color by Biotique. It offers a natural, healthy, and vibrant shade. This kit includes a pure cream color tint, cream developer, nourishing conditioner, nourishing shampoo, and a pair of gloves.
The nourishing formula contains nine herbal extracts. Black tea moisturizes and adds color to the hair, hibiscus enhances color and acts as a conditioner, and shikakai imparts shine to the hair. This product also contains calendula, nilini, tesu, and bhringraj that strengthen the hair and protect the scalp. It is infused with avocado and argan oils that protect, nourish, and add shine to the hair.
Pros
 Long-lasting
 Adds shine
 Nourishing formula
 Preservative-free
Cons
 May cause scalp itchiness
This semi-permanent hair color by Vegetal controls hair fall, strengthens the hair, promotes hair growth, reduces dandruff, and revives the natural luster of your hair. The natural color binds with the hair cuticles and creates the desired color without any hair damage. This kit contains a bio color, hair nourisher and conditioner, shower cap, an application brush, and a pair of gloves. It imparts a natural tone to your hair and is available in three shades – dark brown, burgundy, and soft black.
Pros
 Ammonia-free
 PPD-free
 Vegan
 Controls hair fall
 Reduces dandruff
 Available in 3 shades
Cons
None
Color your hair in just five minutes with this coloring shampoo by BSY. It does not stain your skin, unlike regular hair dyes. This shampoo is infused with the goodness of Hawaiian Noni fruit, which rapidly transforms your hair to black naturally. It controls dandruff and hair loss and nourishes the hair, making it shiny and healthy.
Pros
 Controls dandruff
 Reduces hair fall
 Provides quick results
 Ammonia-free
Cons
Be it black, brown, or auburn, this organic Indigo Powder by Kama Ayurveda provides a natural shade. It helps detangle your hair, leaving it more manageable and lustrous. The highly-pigmented formula covers your greys, helps strengthen and volumize your hair without damaging or stripping its essential nutrients.
Pros
 Strengthens the hair
 Adds volume and shine
 Makes the hair more manageable
 Long-lasting
 Paraben-free
 Sulfate-free
Cons
The Naturigin Hair Color contains 10 organic ingredients that provide 100% grey coverage and natural shine in just 30 minutes. The like mandarin and organic lemon essential oils revitalize your scalp and deliver nutrition to your hair. This kit includes a color cream, activator, after-color treatment, and safety gloves.
Pros
 PPD-free
 Pleasant scent
 Ammonia-free
 Resorcinol-free
 SLS-free
 Paraben-free
 Available in various shades
Cons
The Sadhev Natural Hair Color is enriched with handpicked ingredients that are ethically sourced and organically grown on the brand's farm. The gentle formula does not contain any harsh ingredients. This product contains equal parts of indigo and henna, which offer you shiny, healthy, and flawless black hair.
Pros
 Non-irritating
 Cruelty-free
 Phthalate-free
 Paraben-free
 Petrochemical-free
 Sulfate-free
 No synthetic colors
 No artificial fragrance
 Additive-free
 Sustainably sourced
 Vegan
Cons
This organic hair color by Radico is formulated with methi, hibiscus leaf, bhringraj, amla, indigo, henna, and manjistha. These ingredients cover your grey hair by gently coating it with vibrant and stable color. This dye nourishes your hair and prevents dryness and breakage. It makes your hair healthy, lustrous, thick, and shiny.
Pros
 Ideal for sensitive scalp
 Hypoallergenic
 Ammonia-free
 PPD-free
 Non-GMO
 Prevents breakage
 Paraben-free
 Resorcinol-free
 Hydrogen peroxide-free
 Preservative-free
 Fragrance-free
 Vegan
Cons
None
Natural hair colors are a safe way to cover greys while protecting your hair and scalp. They also keep your hair healthy by preventing hair loss and dandruff. But before you invest in organic hair color, read the section below to choose the ideal product.
How To Choose The Best Organic Hair Color
 Stay Clear Of Harsh Chemicals
Even natural hair dyes might contain synthetic chemicals, colors, and fragrances. Therefore, stay clear of toxic ingredients like ammonia, peroxides, and PPD. These elements, commonly found in hair dyes, can irritate your hair and scalp.
Always choose a hair color according to your skin tone. It is recommended to select a shade lighter than your natural hair color for a perfect look.
 Look For Essential Ingredients
Choose a hair dye enriched with aloe vera, sunflower, orange oil, jojoba oil, amla, basil, and coconut oil. These ingredients help revive your dull and brittle hair while adding a boost of shine and hydration.
Organic hair dyes are made of natural ingredients and fewer chemicals. They are a safer alternative to synthetic dyes and ideal for people with sensitive hair and scalp. Unlike regular hair colors, organic formulas are free of ammonia, hydrogen peroxide, and PPD. They prevent brittle and dry hair and are gentle enough for prolonged use. The organic hair colors from our list offer damage-free tresses and vibrant shade. So hurry up and take your pick now.
Recommended Articles
The following two tabs change content below.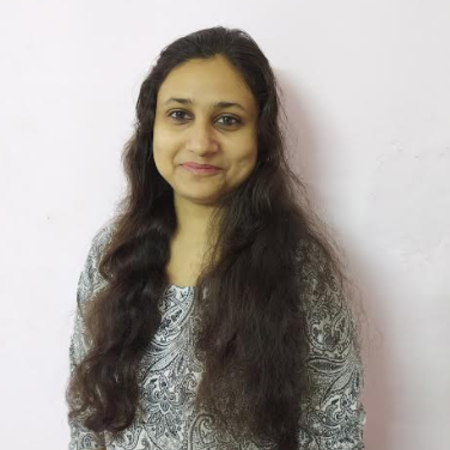 Shiboli has a Master's degree in English Literature and is proficient in French. She believes that words have a healing power and considers poetry her lifeline. Her writing background and editorial dexterity help her guide her team members to create crisp and authentic content. Shiboli is also a trained Bharatnatyam dancer and has a fascination for traveling. She is passionate about cooking and dreams of opening a restaurant of her own.