Top 10 Organic Food Stores In Chennai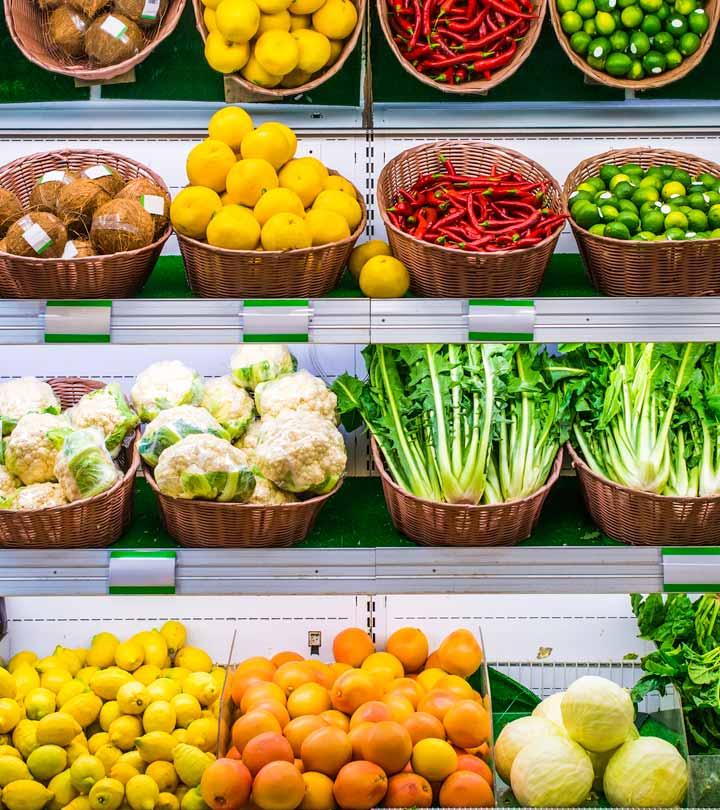 Eating organic has become one of the most effective ways of living healthy these days. Be it the western countries or our very own India, the scenario is almost the same everywhere. As the Indian Government has given a serious push to the organic food industry since the last few years, more and more states are coming up with numerous organic stores. Chennai is also not out of the league. Here, we have compiled a list of the best organic food stores present in the city.
Let's have a look at the 10 best organic food stores in Chennai:
1. Organic Depot:
It is known to be one of the best organic food stores in Chennai as well as in India. The products offered by the store include traditional rice, wheat, millets, kitchen spices, cooking oil, sprouted grains, poha, cereals, fruits, veggies, and so on.
Address: No. 49, First Main Road, Karpagam Gardens, Adyar Chennai – 600020
Phone: (044) 6452 5500 / 9841424349
[ Read: Best Organic Restaurants In Pune ]
2. Dhanyam Organic Superstore:
Dhanyam is another popular organic food store in Chennai, which offers both store pickup and door delivery services. It sells a remarkably vast range of food items, such as grocery, staples, millets, milk and dairy, snacks, savories, pappad, jams, preserves, beverages, gourmet foods. It also stores even baby foods.
Address: No. 24, North Boag Road, T. Nagar, Chennai – 600017; AC 128, 4th Avenue, Shanthi Colony, Anna Nagar, Chennai – 600040
Phone: (044) 2815 7654 / (044) 2620 1030
3. ReStore:
This is a not-for-profit organization, which comes with a good selection of quality organic food items. Here you can get grains, lentils, edible oils, spices, flours, fruits, vegetables, sweeteners, etc. It also includes many more healthy alternatives to add to your regular food items.
Address: No. 150/3 East Coast Road, opposite Bharat Petrol bunk, Kottivakkam, Chennai (adjacent to Kun Hyundai)
Phone: (044) 2492 1093
4. Vayal Organic Store:
'Vayal' is considered as a reliable name, when it comes to buying organic foods in Chennai. They have long been promoting health through their certified items like fruits, vegetables, grains, staples, oils, spices, tea, honey, millets, nuts, baby foods, etc.
Address: No. 30/2, Dr. C.M., Complex (Behind Ganesh Temple), I-block, 1st Avenue, Chinthamani, Chennai – 600102
Phone: (044) 2622 1308
5. Annai Organic and Natural Foods:
This specialty store has come a long way in providing organic food products in Chennai. You have a wide variety of items to choose from, including rice, pulses, spices, oils, fruits, vegetables, tea, juices, etc.
Address: No. 8, 1st Avenue, Shastri Nagar, Adyar, Chennai – 600041
Phone: +91 9443206790
[ Read: Organic Food Stores In Hyderabad ]
6. Organic Paradise:
This is an online food chain, which has been trying to open stores at different places in Chennai. It already has 3 stores in the city, where you can get organically produced cereals, flours, lentils, spices, oils, ghee, nuts, snacks, soups, millets, beverages, etc.
Address: 100, V.M. Street, (Opp. to Raymond Showroom) Mylapore, Chennai – 600004
Phone: (044) 2498 0219 / +91 9094425206 / +91 9094425207
7. Browntree:
If you are looking for an organic store in Chennai that offers an exclusive range of organic foods, Browntree will be your perfect destination. It has several branches across the city from where you can buy organic tea, flour, honey, spices, pulses, grains and saunf.
Address: 38/1, 4th Avenue, Ashok Nagar, Chennai – 600083
Phone: (044) 4502 2210 / (044) 4502 2410
8. Organic Abode:
Here is another organic food store that has been helping Chennai people in healthy eating since the last few years. The popular organic products sold by Organic Abode include tea, fruits, vegetables, juices, snacks, etc.
Address: No. 100, Near Keelkatalai Bus Depot / Next to IOB, Medavakkam Main Road, Keelkatalai, Chennai – 600117
Phone: (044) 6658 6329
9. Bio Organic:
At the Bio Organic store, you can have an unlimited choice of organic food products. The store offers high quality items in different categories like fruits, vegetables, grocery, cereals, snacks, bread, dairy, eggs, beverages and baby food.
Address: No. 96, Opposite To Nilgiris Supermarket, Rajendra Prasad Road, Chrompet, Chennai – 600044
Phone: (044) 6658 3043
[ Read: Organic Food Stores In Delhi ]
10. Vaer – The Organic Store:
Vaer, the specialty organic grocery store, has also gained immense popularity for its super-quality products. Here you can get fresh fruits, healthy vegetables and everyday grocery items like rice, flour, pulses, millets, spices, cold-pressed oils, nuts, dairy, sweeteners, beverages, butter, juices, jams, and baby foods.
Address: 31, Mahalakshmi Street, T Nagar, Chennai
Phone: +91 9444667070
Hope this list will help you find your nearest organic food store in the city.
If you are from Chennai, which organic food store would you recommend to our readers? Let us know by commenting below.
Recommended Articles:
The following two tabs change content below.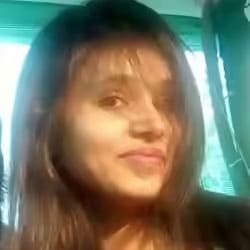 Jyotsana Rao is an engineering graduate from NIT, Nagpur, who discovered her love for writing during her undergraduate days. She is passionate about writing about everything related to beauty - makeup, fashion, hairstyles, skin care, or hair care. When this social media junkie isn't stalking the world of fashion and glamour, she loves spending her time traveling.