10 Best Organic Tampons That Are Safe To Use, As Per Reviews (2022)
Enjoy the day-to-day activities and have a hassle-free and carefree time during periods.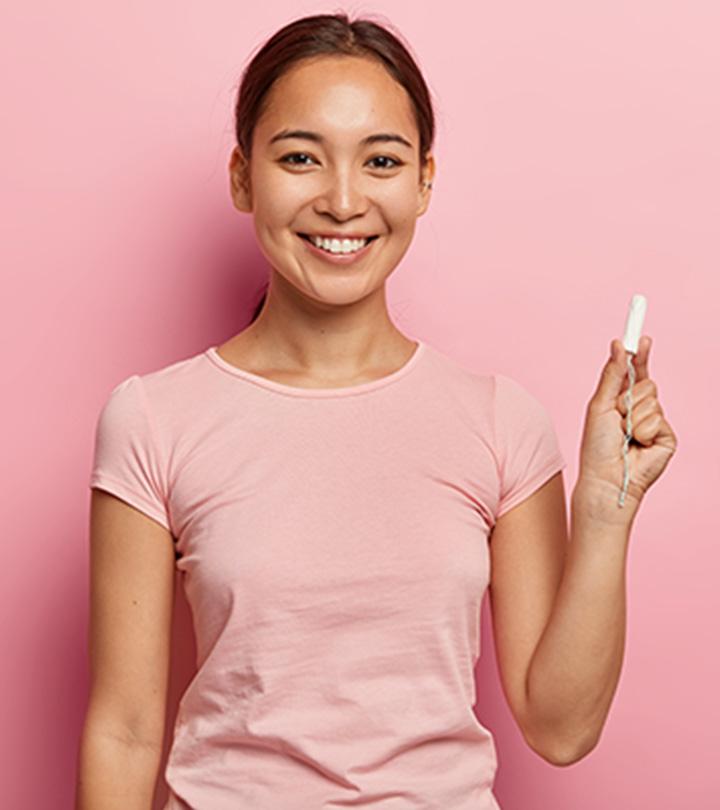 Periods are fearful if you are not using leak-protective period products that are non-irritating for the skin. Fear of stains and leakage might stop you from doing some sports activities. This is where the best organic tampons come in handy. They are made of premium-quality organic cotton material and are free from chlorine bleaching, dyes, and nasty pesticides. These tampons are crafted safe for you and are effective, easy to use.
Organic tampons are highly absorbent and safe. Now you can enjoy trekking or spend long office hours, head to activity or campaign trips, or even go for a romantic date. You have no reason to restrict yourself from wearing white jeans or enjoying fun-filled activities. The mighty tampons have become a popular choice for most women because they are convenient to use and super absorbent. Research shows that organic tampons do not alter the cycle flow either.
Our intimate areas are very sensitive and prone to micro-tears and injuries. You must always be ultra-careful while choosing products you intend to use in your intimate areas. The same holds true for choosing tampons. While organic tampons are comparatively safer choices, there are still other factors to consider like absorbency, comfort, etc. In this article, we bring you the 10 best organic tampons that you can use safely. Scroll down and learn more about them.
Are Organic Tampons Safer?

While both regular and organic tampons are safe to use and widely accepted as the product of choice for comfortable and fuss-free periods, organic tampons are made with good-for-you ingredients, making them more desirable. Those with sensitive skin benefit the most from choosing organic tampons, as these are fragrance-free and hypoallergenic, making them less likely to irritate and inflame the skin.
Difference Between Regular And Organic Tampons
Regular tampons are made with cotton grown using pesticides and rayon and often have microplastics and components made of questionable ingredients. In contrast, organic tampons are made without any chlorine bleaching and are free of nasty toxins like dyes, fragrances, and pesticides, potentially harmful in the long run. The high-quality organic cotton used in these tampons makes them a superior product compared to traditionally made tampons.
10 Best Organic Tampons That Are Worth Trying In 2022
Say hello to fuss-free periods with these premium organic tampons, which combine clean ingredients with unsurpassed protection. Made with plant-based materials like 100% certified organic cotton, these tampons protect sensitive skin while providing superior absorbency. Individually wrapped and eco-friendly, these tampons for women deserve a regular place in your handbag so that you're never caught unaware. Easy to insert, this product features a rounded tip and finger ridges for enhanced comfort so that you can go about your day with complete confidence. This video takes you through this product's details.
Pros
Made with 100% certified organic cotton
Smooth, easy-to-use eco-applicator
Contains no perfumes, dyes, colors, chlorine, or rayon
Hypoallergenic and dermatologically-tested
Cons
Some might find the absorbency of these tampons a bit less.
Don't skip your yoga class just because Aunt Flo has come calling! These comfortable and leak-resistant organic tampons are just the product to take you from a long day at work to an enviable downward dog pose. Comfortable and highly absorbent, these hypoallergenic tampons come in a wide range of absorbances to match your flow. The body-centric design and sleek, compact tip make insertion an absolute breeze. So what are you waiting for? Upgrade your self-care regime and give these tampons a try; you'll thank us later! For a more detailed review of this product, here's a video.
Pros
Made with 100% GOTS-certified organic cotton
Sleek, BPA-free compact applicator
Made without pesticides, dioxins, fragrance, and chlorine
Superior leak protection
Hypoallergenic
Cons
Some might find the size of these tampons a bit small.
There's no need to banish your white denim just because it's that time of the month! Responsibly sourced and made with organic cotton, these effective tampons provide upto 8 hours of leak protection, ensuring stress-free overnight use. Comfortable, absorbent, and easy to use, these tampons are a must-have for fun, busy days when you don't want to have to worry about leaks and stains. Made without any nasty ingredients, these super absorbent tampons are a good pick for the conscious consumer looking for high-quality feminine hygiene products Know more about this product in this video.
Pros
Up to 8 hours of leak-protection
Easy-to-use plant-based applicator
Free from chlorine and pesticides
Contains no fragrances or dyes
Cons
Some might find these tampons a bit uncomfortable on heavy-flow days.
Suppose you're looking for non-toxic tampons for heavy-flow period days that are effective and absorbent without compromising on comfort or health. In that case, you'll love these thoughtfully designed organic tampons that are made of the highest quality non-GMO cotton. Safe and suitable for all skin types, these tampons feature an ultra-slim applicator and a smooth rounded tip which make insertion easy and comfortable. Ensuring leak protection for up to 8 hours, these unscented tampons are the ideal choice for activity-packed days when you're always on the go.
Pros
Made with responsibly-sourced certified organic cotton
Ultra-slim BPA-free applicator
Anti-slip grip for easy application
Non-toxic and free of chlorine, pesticides, and fragrance
Cons
Some might find the applicator a bit difficult to use.
Here's protection that will make you feel good! For every pack of these organic tampons you pick, Tampax will donate a conventional tampon to a girl deprived of basic feminine hygiene. Featuring superior leak protection with an innovative braid design, the core of these tampons is made of 100% certified organic cotton and is free of chlorine bleaching and fragrances. The plant-based applicator makes insertion smooth and easy, while the multiple sizes make it an absolute breeze to find your perfect fit.
Pros
Easy and smooth insertion
Braid design for leak protection
Free of chlorine bleaching, dyes, and fragrances
Unscented
Cons
Some might find that these tampons need to be changed a bit frequently on heavy-flow days.
Here's a perfect fit for those looking for a chemical-free option when it comes to their feminine hygiene requirements. These organic tampons tick all the right boxes when it comes to a product that combines comfort and absorbency for those dreaded days of the month. Made entirely free of chemicals, perfumes, and chlorine, these tampons are portable and easy to insert, making them the perfect accessory in your handbag. And there's more! These tampons are entirely biodegradable and compostable, so you can rest easy knowing your choices will not harm the environment.
Pros
Made with 100% organic cotton
Perfume-free
Free of chlorine, rayon, and pesticides
Easy to use and biodegradable
Cons
Some might find the texture of the cardboard applicator a bit soft.
 Designed specially by mothers who want nothing but the best for themselves and their girls, these thoughtfully put-together tampons leave no stone unturned in ensuring absolute health and comfort. Made with 100% organic cotton, these tampons feature a smooth, curved tip for easy insertion, as well as superior leak protection and a planet-friendly applicator. The discreet size and quiet wrapper are reasons enough that these tampons are a hot favorite amongst young women who are always on the go.
Pros
Plant-based compact applicator
Woven cord for leak protection
Free of synthetic pesticides, toxins, dyes, and fragrances
Hypoallergenic
Eco-friendly and sustainably sourced
Cons
Some might find the string of these tampons a bit short.
Bid goodbye to synthetic self-care products and do yourself a favor by picking these hypoallergenic tampons that are made of 100% GOTS-certified organic cotton to ensure your periods are safe and healthy. Made without pesticides, chlorine bleaching, and rayon, these clean, leak-resistant tampons are a one-stop solution for the conscious consumer looking for adequate protection. Hypoallergenic and breathable, these tampons are convenient and portable, making them an essential product in any smart woman's handbag.
Pros
Hypoallergenic and breathable
Free of rayon, chlorine processing, and synthetic pesticides
Fragrance-free
BPA-free plastic applicator
Cruelty-free
Cons
Some might find these tampons a bit difficult to insert.
Your sensitive skin deserves the best, and these fantastic organic tampons give you the leak-free protection you need without the use of nasty chemicals and fragrances. Made with sustainably-sourced organic cotton, these tampons feature a plant-based applicator which makes smooth and comfortable insertion an absolute breeze. Absorbent, effective, and hypoallergenic, these tampons are the ideal choice for those conscious of what they put on their skin.
Pros
Dual-layer leak protection
Comfortable and smooth plant-based applicator
Contains no fragrances, dyes, rayon, and deodorants
Gluten-free and hypoallergenic
Gynaecologist-tested
Cons
Some might find the absorbency of these tampons a bit light for heavy-flow days.
Mother nature approved and tested by real women, and these organic tampons are so comfortable, you'll forget you're wearing one! These tampons are made without dyes, pesticides, microplastics, and bleach, thereby minimizing irritation and allergens from entering the most intimate part of your body. Secure and easy to use, these tampons expand width-wise to maximize protection as you go about your busy day worry-free and confident.
Pros
Made with 100% organic cotton
BPA-free recyclable applicator
Hypoallergenic and fragrance-free
Non-toxic and chlorine-free
Cons
Some might find these tampons a bit uncomfortable to insert.
Now that we've had a look at our pick of the 10 best organic tampons for safe and healthy periods in 2022, let us look at some things to consider when picking the best product for your needs.
What To Look For When Buying Organic Tampons
All of us know that all days are not the same when it comes to flow, and some days require more heavy-duty tampons. Most tampon companies make tampons with different levels of absorbency so that you are adequately covered on days when you have a light flow, as well as on days when you need a bit of extra help and leak protection. Not sure which one you'll need when? But a pack of organic tampons with multiple levels of absorbances, and you'll never be unprepared.
When it comes to tampons, one size doesn't fit all, and it may take a bit of trial and error before you find the right tampon for a perfect fit. While some might require longer tampons, others might find a wider one better suited for their needs. Don't hesitate to try a few before you find a favorite that offers both comfort and protection.
Not all organic tampons are created equal when it comes to the quality of ingredients used. A quick look at the labeling and ingredient list will tell you all that you need to know about the tampons you're about to pick. Look for high-quality ingredients which do not irritate and inflame the skin unnecessarily. If you're prone to allergies and sensitive skin, select a product labeled as hypoallergenic and dermatologist-tested. Steer clear of tampons that use chlorine bleaching, fragrances, and dyes, and instead, pick one made of 100% certified organic cotton.
There's no need to be worried about stains or rashes on your intimate area if you have the best organic tampons at your disposal. These highly absorbent hygiene products are perfect for those who do not like to stop on those few days of the month. The best part? They are made with organic ingredients that keep your intimate area safe from breakouts. They are made with 100% organic cotton devoid of pesticides, chlorine, dioxins, and other toxins. They offer optimal leakage protection and allow you to be confident all day. They are effective on heavy flow days as well.
Frequently Asked Questions
Are organic tampons better for cramps?
There are some studies which indicate that regular tampons contain dioxins and other potentially harmful chemicals that could be associated with more severe cramps. Organic tampons are made of high quality ingredients and are free of harmful chemicals, making them potentially better for cramps.
Do organic tampons cause toxic shock syndrome?
Although very rare, organic tampons don't remove the risk of toxic shock syndrome. To prevent TSS, it is best to change your tampon, regular or organic, every 4-6 hours, and avoid leaving them in for longer periods of time.
Do organic tampons help prevent yeast infections?
Absolutely! Organic tampons are more breathable, thereby reducing the risk of bacterial and yeast infection. In addition, it is also important to maintain good hygiene and change your tampon regularly.
Recommended Articles:
The following two tabs change content below.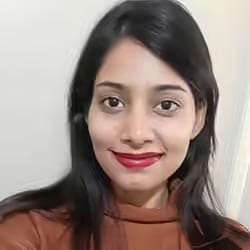 Shreya holds a master's degree in clinical psychology from Shree Guru Gobind Singh Tricentenary University, Gurugram, and has graduated with...
more