Top 10 Oriflame Face Washes You HAVE To Try Today – 2019
According to a proverb, the face is the mirror of the mind. And these days, an average woman's face is worth $8 per day! That's how obsessed and particular we are about our skin and face. And so is Oriflame!
Oriflame has been in the beauty and wellness business for over four decades now. And it has nailed the first step of our skin care regimens right – the face washes or cleansing gels.
I've picked the top 10 Oriflame face washes that give you natural, oil-free, fresh, and flawless skin. Scroll down to pick the best one for your skin!
Top 10 Face Washes By Oriflame
1. Oriflame Love Nature Face Wash – Neem
Your search for a natural, antibacterial, and gentle face cleanser ends here! This face wash contains neem extract that has potent antibacterial activity. It helps prevent blemishes, pimples, and acne and balances the T-zone. It also removes impurities and excess oil from the skin, leaving it soft and fresh. Avoid applying around your eyes.
Pros
Works wonders for oily skin (apart from other skin types)
Dermatologically tested
Pocket-friendly packaging
Cons
None
Rating
5/5
2. Oriflame Love Nature Cleansing Gel Aloe Vera
Are you troubled with an oily T-zone (chin, nose, and forehead) and dry cheeks and jawline? Then, Oriflame Love Nature Cleansing Gel with aloe vera extracts is your savior. Aloe vera is renowned for its moisturizing, hydrating, and emollient properties. This light foaming cleansing gel removes any trace of makeup and leaves your skin feeling refreshed and clean.
Pros
Very light and moisturizing
Perfect for summers
Feels as if you've directly applied aloe vera
Cons
Not recommended for dry skin
Rating
4.9/5
3. Oriflame Love Nature Tea Tree Cleansing Gel For Oily Skin
This light foaming gel has the power of tea tree essential oil and can cleanse oily skin. It removes impurities, makeup, and excess sebum, helping prevent blemishes without overdrying your skin.
Pros
Has a deep cleansing effect
Reduces pimples, blemishes, and acne
Cons
Too mild for some skin types
Allergic, strong smell
Rating
4.8/5
4. Oriflame Pure Skin Face Wash
Start your day with this basic face wash that refreshes and mattifies your skin. It contains salicylic acid, which exfoliates the dead skin cells and clears acne, pimples, and scars. Pure Skin Face Wash prevents blemishes and treats microbial infections on your skin.
Pros
Leaves you with a fresh, oil-free face
Lasts long
Sturdy packaging
Cons
Priced high for a small pack
Rating
4.8/5
5. Oriflame Love Nature Face Wash – Orange
Teenagers with oily or combination skin types swear by this fabulous face wash. Its citrusy and tangy smell, along with its deep cleansing action, leaves the skin fresh, oil-free, supple, and hydrated.
Pros
Easy to carry
Amazing and long-lasting fragrance
Ideal for combination and oily skin
Cons
Does not work for dry skin
Rating
4.6/5
6. Oriflame Sweden Love Nature Face Wash – Peach
The Love Nature Face Wash – Peach cleanses impurities and eliminates excess shine from the surface of the skin. Using it daily gives you clearer and healthier-looking skin.
Pros
Contains natural peach extracts
Not very soapy
Cons
Might not work well for dry skin
Rating
4.6/5
7. Oriflame Essentials Fairness 5-in-1 Gel Wash
The gentle, soap-free, 5-in-1 gel formula has skin lightening complex and vitamin E, which brighten, cleanse, refresh, nourish, and comfort your skin while restoring moisture.
Pros
Suitable for all skin types
Effective and affordable
Very gentle and soap-free
Cons
False fairness claims
Contains parabens
Runny and watery consistency
Rating
4.5/5
8. Oriflame Pure Nature Organic Açai and Pomegranate Antioxidant Face Wash
Oriflame Pure Nature Organic Açai and Pomegranate Antioxidant Face Wash can make your skin feel clean, young, and fresh instantly. It has organic extracts of acai berry and pomegranate, which help in removing the traces of makeup, impurities, and signs of aging from your skin. It works exceptionally well for people with an oily T-zone and wrinkles, fine lines, and patches.
Pros
Has a lingering fresh pomegranate smell
Protects skin from sun damage and infections
Travel-friendly, sturdy packaging
Cons
Not always available online
Limited edition
Rating
4.5/5
9. Oriflame Love Nature Face Wash – Strawberry
Two words to describe this face wash – light and refreshing. The strawberry extract leaves your skin feeling fresh, radiant, and incredibly clean. It lathers beautifully and removes the excess oil and build-up without stripping your skin of moisture.
Pros
Amazing fragrance
Pocket-friendly packaging
Cons
Doesn't lather enough
Cannot use on dry skin
Rating
4.4/5
10. Oriflame Deep Action Pure Skin Scrub Face Wash
This one, true to its name, is a deep acting, exfoliating face wash that targets spots and blackheads by penetrating the pores with powerful antibacterial ingredients like salicylic acid and menthol. It continues to work long after you've washed your face and gives it a fresh, hydrated, and glowing look.
Pros
Clears blackheads
Suits all skin types
Mild and fresh fragrance
Cons
Might dry your skin during winters
Availability might be an issue
Rating
4.4/5
Those are our top 10 Oriflame face wash picks for you. These products are genuine, effective, and cater to a variety of skin types.
So, check the round-up, and pick the right one for your skin right away! Lets us know if it gave the

The following two tabs change content below.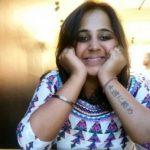 Latest posts by Swathi Handoo (see all)