10 Captivating Name Tattoo Designs
Name tattoos are the best way to convey your ideals and inspirations boldly. Besides, they happen to be the trendiest and hottest patterns of tattoo you can wear anywhere on the body. These name tattoos are available in both permanent and temporary formats. You would surely love to flaunt the name tattoo designs that are available in many fashionable fonts. The best part is, you can merge these designs with other ones and create a new definition of tattoo styling. Here are some of the coolest designs of name tattoos.
10 Outstanding Name Tattoo Designs:
Name tattoo designs are perfect for both men and women. They carry the signature of confident individuals who love to walk with the trends. Name tattoos not only look bold and stylish but also reflect the strong personality of the wearer. Amongst those ample designs, the following are some of the best ones.
1. Roses and names:
Roses and names are the most common yet stylish types of name tattoos preferred by many people. As a common practice, people love to script the names of their beloved through the roses and names tattoos. Roses and names can be pinned anywhere, though they look best on the upper arms, shoulders or lower hip joints.
2. My baby girl:
The name itself suggests that this tattoo design is slightly girlish. Nevertheless, if you are a man, you can wear this tattoo for showing your love to your beloved. Again, a loving father can also wear this tattoo with the name of his little princess. It looks cool and prominent with the slick and simple design.
3. Mikeymitch19's tattoo:
Are you looking for a bold tattoo design to gift yourself on your 18th birthday? Try Mikeymitch19's name tattoo for a solid expression. This tattoo is best projected over the shoulders and the chest. The design applies large and bold fonts for encrypting the valiant personality within you. This is the best one, if you are planning to celebrate your next birthday in the seaside.
[ Read: 3D Tattoo designs ]
4. Foot tattoo:
They are common but always in fashion. This is a unisex design and therefore can be applied by both men and women. An interesting fact about the foot tattoo is that you can merge the design of the foot tattoo with any other design for an innovative and unique appearance. Foot tattoos can be worn anywhere on the feet.
5. Free and scroll:
Free and scroll tattoos are new types of name tattoo designs in the body art world. However, they have become a rage within a few years since they were introduced. Mostly applied on the hands, free and scroll tattoos are also unisex tattoos, though preferred by men most times. Men like this style, as it is prominent and loud. The design is scripted generally over the wrists. Most of the free and scroll tattoos are bi-colored to project their prominence.
6. Music notes:
Just like the foot tattoos, music notes are old school tattoos. If you belong to the musical world, this would be the ideal type for you. The name is encrypted by dint of the musical notes. Wearing this tattoo would only reinstate your personality and love for music.
[ Read: Tattoo ]
7. Cherub:
Cherub, as the name suggests is the best design if you wish to encrypt the name of your little ones. A new pattern of tattoo, this design looks best on the upper arms. They are generally permanent types of tattoos, though you can find some temporary designs as well.
8. Rosary:
Simple and straight in design, the rosary carries a religious emblem with it. Show your love for religion with this simple name tattoo design. You can design this pattern over the chest and the upper arms.
[ Read: Tattoo designs and their Meanings ]
9. Adaray:
Adaray is a popular type of arm tattoo. It is too simple and slick in design, and expresses the humble personality of the wearer. They are so simple to script that you can design them at home as well.
10. Graffiti tattoo:
The most stylish ones, graffiti tattoos are the best fit for fashion icons. Bold and metallic in design, graffiti tattoos are perfect for people who love to flaunt a carefree life wholeheartedly.
[ Read: Best Lion Tattoo Designs ]
Shape your tattoo idea with over 8000 tattoos on Tattoos For All and never regret your choice.
Image source: 1 , 2 , 3 , 4 , 5 , 6 , 7 , 8 , 9 , 10

The following two tabs change content below.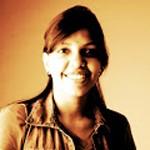 Latest posts by Shruti Goenka (see all)