Top10 Most Comfortable Pantyhose For Women
There are two types of women – the ones who love pantyhose, and the ones who detest them. But let's talk about the former for now. Even though some of us felt that making pantyhose a mandated dress code at school or work was unnecessary, I think it's a great hack to cover up no-wax days and hide little blemishes or the uneven skin tone on your legs. They keep your legs warm on cold days and prevent tanning on hot summer days. The good news is that pantyhose are not those uncomfortably-digging-into-your-skin accessories anymore. There are all kinds of them in the market right now. Read on to find out the most comfortable pantyhose for women.
What Is Pantyhose?
The purpose of pantyhose and tights is almost the same. Essentially, they are both garments that cover your legs and work as an extra layer. While 'pantyhose' is an American term, they are referred to as 'tights' in parts of Europe. However, tights are usually opaque while pantyhose are usually sheer and made out of thin fabric. There are a quite a few variants in that too. Let's look at them now.
Best Pantyhose Brands
1. Sheer Pantyhose
You may think that the price of pantyhose is a little steep, but trust me when I say these are value for money. Do you want to struggle with hiding holes and worn out pantyhose in a matter of a few hours? No, you don't. So, go ahead and invest in a good quality pair like these. Wear a pencil skirt to work and change your top for an evening dinner party, your pantyhose will remain intact. With perfect sheer, reinforced toe support, and great quality fabric, these are worth all the money you will be spending on them.

2. Black Pantyhose
Move away from your regular opaque black pantyhose and go with something more luxurious, like this pair of lacy pantyhose. On days when you feel like pampering like yourself (which should be every day, ideally), pick these over your regular pantyhose, and you'll ditch your old ones for good.

3. Ultra Sheer Pantyhose
I understand why some people detest the idea of wearing pantyhose as it can create an unflattering silhouette. However, there are ways to work around that, like this ultra sheer pantyhose with a control top. Go with toeless or open toe variants to show off your pedicured toenails or wear peep-toes without the fear of looking weird.

4. Nude Pantyhose
People might call it cheesy or tacky, but nude pantyhose are making a huge comeback. Don't know what I'm talking about? Popular designers like Naeem Khan finished their outfits with nude pantyhose. So, if you are planning to wear them, you know it's sartorially approved.

5. Lacy Nylon Stockings
What are these? They are stockings, of course! Instead of just opaque or sheer pantyhose, there are many variants available now like lace, satin, and other luxurious fabrics. Unlike old times, lace is not flimsy anymore and is usually mixed with different fabrics (like silicon) to hold the stockings in place. These stockings also look and feel sensuous.

6. Plus Size Pantyhose
Finding pantyhose that are supportive is a significant challenge a lot of plus size women face. But that has been taken care of too. Brands like Silky Toes have extra supportive pantyhose that are sheer as they move down your thighs but are thick and figure-slimming near the tummy area. Go with good quality and slightly expensive options because that will be worth the investment.

7. White Pantyhose
White pantyhose is synonymous with ballerinas but, just like everything else, that's changing too. If you are taken with the idea of wearing completely opaque pantyhose, you can easily sport this white one under shorts or skirts.

8. Toeless Pantyhose
Toeless pantyhose are a blessing in disguise because a lot of women find closed pantyhose extremely uncomfortable and suffocating. If you feel the same way and are someone who likes a little breather, here's a solution for that too.

9. Spanx Pantyhose
What if you need to wear Spanx (or any other kind of shapewear) and pantyhose too? Just the thought of wearing them together is uncomfortable, isn't it? But we live in a world where there is a solution for everything. Boom! Here are both of these things combined into one. How cool is that?

10. Fishnet Pantyhose
Taylor Swift, Carrie Bradshaw, and Katy Perry are proof that fishnet pantyhose are still very much in style and go well with party wear outfits. They look particularly good with shorts, hot pants, skater skirts, and denim skirts.

Whether it is an LBD you are trying for the first time, a mini skirt, or shorts, pantyhose can be your rescue ranger. Give them a shot, and you'll agree that they are not that annoying after all. Do you already love pantyhose and swear by them no matter what anyone says? Let us know by dropping in a text in the comments section below!
Recommended Articles:

The following two tabs change content below.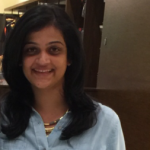 Latest posts by Pratima Ati (see all)