Top 20 Paraben-Free Cosmetics You Can Try Today
Ladies, "paraben-free" is the new buzzword. Whether you read it on the foundation you just bought or heard it from your friends – we've all come across this term. The beauty industry is currently flooded with products that claim to be paraben-free. But have you ever wondered why they are all the rage? If you want to understand how switching to paraben free cosmetics will benefit you, read on to know more. I also have a roundup of the top 20 paraben free cosmetics lined up below.
What Are Parabens?
Parabens are synthetic compounds used in a wide range of health and beauty products. Why, you ask? These chemicals work as preservatives and prevent the growth of harmful mold and bacteria. Methylparaben, Butylparaben, Propylparaben, and Ethylparaben are the most commonly used parabens in makeup and skin care products.
Why Should I Be Concerned?
The chemical structure of parabens resembles that of estrogen. And, since they are not water-soluble, they get absorbed into your skin. So, parabens can mimic the effects of estrogen by binding to estrogen receptors on cells. The influx of estrogen in your body (beyond what's normal) can cause reactions, such as the growth of tumors.
All of us may have different reactions to parabens, and the most common is skin irritation. Other serious side effects include early menopause in women, hormonal dysfunction, early puberty in children, and breast cancer.
Should I Stop Using Parabens Right Away?
Parabens, especially in small amounts, do not pose a significant health risk to you. There's a safe level prescribed for all chemicals, and most reputed brands strictly follow these regulations. However, if you want to be on the safer side and would rather opt for natural products, make sure you make an educated decision about the cosmetics you use.
Understand that even all-natural products sometimes contain other synthetic ingredients that can irritate your skin. So, before you buy, read the ingredients label well and make an informed choice.
If you want to break up with your old makeup and skin care products, and want to try chemical-free brands that put you first, it's time you give them a shot. Here are the top 20 paraben free cosmetics you can easily find in India.
Best Paraben Free Cosmetics And Their Reviews
Skin Care
Makeup
Paraben-Free Skin Care
1. Biotique Morning Nectar Skin Moisturizer
Pros
Improves skin texture
Lightweight and is absorbed easily
Suitable for all skin types
Affordable
Cons
Slightly heavy for oily skin during summers
Review
This Biotique moisturizer is a treat for your skin. It is blended with the goodness of pure honey, seaweed, and wheat germ. If you're looking for a natural cream that sinks into your skin and immediately leaves it feeling hydrated and noticeably fresher, you need to try this out! You only need a pea-sized amount for your face and neck, and it also smells great. Use it as your daily moisturizer, a base for your makeup, or even as a night cream.
Rating
5/5
Purchase Link
www.amazon.in
2. Plum Green Tea Mattifying Moisturizer
Pros
Contains glycolic acid, which helps maintain clear skin
Contains green tea
Non-comedogenic
Lightweight and matte finish
Cons
Review
This mattifying moisturizer from Plum is a total game-changer. It is not only free of parabens but is also free of silicone, SLS, and phthalates. The formula is white and has a gel to cream-like consistency. We love its mild, fresh fragrance that is similar to their green tea face mask. It is perfect for acne-prone skin and combination skin. If you're looking for a paraben-free moisturizer that's also 100% vegan, this is the way to go!
Rating
5/5
Purchase Link
www.amazon.in
3. Forest Essentials Delicate Facial Cleanser Kashmiri Saffron & Neem
Pros
Made of 100% natural ingredients
Gorgeous packaging
Works well for sensitive skin
Does not dry out your skin
Cons
Price is on the higher side
Review
This luxurious face cleanser contains the goodness of saffron and neem – both of which are incredibly beneficial for your skin. Neem works as a natural antibacterial agent while saffron is anti-inflammatory and filled with antioxidants. If you have dry skin, this makes for the perfect morning cleanser. If you spend a lot of time outdoors during the day, it is better to use a stronger cleanser at the end of the day.
Rating
4.9/5
Purchase Link
www.amazon.in
4. The Body Shop Tea Tree Night Lotion
Pros
Contains the goodness of tea tree
Helps fade light spots and blemishes
Hydrates your skin and controls oil production
Travel-friendly
Cons
Less quantity for its price
Review
Looking for a paraben-free night cream? This one by The Body Shop is a blessing for those with acne-prone and combination to oily skin types. It is easy to spread and is absorbed quickly. Upon using this consistently over a period, you will see a difference in your skin – especially when it comes to diminishing acne as well as acne scars. I highly recommend this if you're in search of a lightweight moisturizer that's infused with beneficial ingredients like tocopherol, glycol, and green tea.
Rating
4.9/5
Purchase Link
www.amazon.in
5. Aroma Magic Aloe Vera Sunscreen Gel SPF 20
Pros
Applies evenly and smoothly
Non-sticky and non-greasy
Travel-friendly packaging
Infused with aloe vera
Cons
SPF could have been higher
Review
Aroma Magic is insanely popular for its mineral line, and this sunblock is one of their many gems. If you have sensitive and acne-prone skin, this aloe vera sunscreen gel will work like magic for you. The formula is a translucent gel, and once you apply it, it leaves your skin feeling cool and refreshed. It does not melt or oxidize and is fragrance-free. Besides the goodness of aloe vera, this sunblock also contains non-nano zinc oxide, chamomile, avocado and grapeseed oils.
Rating
4.8/5
Purchase Link
www.amazon.in
6. Mamaearth Bye Bye Blemishes
Pros
Free of parabens, phthalates, SLS, mineral oils, dyes, and fragrances
Easy to apply and is absorbed quickly
Doesn't clog pores
Hypoallergenic
Cons
Review
Mama Earth has been a total game-changer when it comes to chemical-free skin care products. This cream is specifically designed to get rid of uneven skin tone and blemishes. It is enriched with vitamin C and organic daisy flower and mulberry extracts that help restrict melanin deposit (dark spots). It is also antibacterial and antifungal, making it a safe option even for pregnant women.
Rating
4.8/5
Purchase Link
7. Biotique Bio Berry Plumping Lip Balm
Pros
Hydrates and moisturizes
Smoothes dry and chapped lips
Makes lips appear fuller
Affordable
Cons
Review
This Bio Berry Plumping Lip Balm is a must-try if you're battling with chapped lips, especially during those cold, dry winter days. It comes in both a stick and tub packaging. The formula has a mild fruity fragrance, and the balm is pink. So, it does add a subtle rosiness to your lips that looks very natural. This does everything that it claims to and is best used on its own. I don't recommend using this under lipstick because of its creamy texture. However, use it as a night treatment and see the difference in your lips for yourself.
Rating
4.7/5
Purchase Link
www.amazon.in
8. Himalaya Refreshing & Clarifying Toner
Pros
Removes dirt and impurities efficiently
Does not sting the skin
Gentle on the skin
Affordable
Cons
Packaging is not travel-friendly
Review
This all-natural toner from Himalaya contains ingredients like citrus and lentil that help clean out the gunk from your pores. It leaves your skin feeling clean, soft, and supple and does not dry it out like most alcohol-based toners tend to do. So, if you're someone with sensitive, acne-prone, and dry skin, you will love how gentle this is. All you need is a cotton pad and a few drops of this toner applied twice a day for skin that feels and looks fresh.
Rating
4.7/5
Purchase Link
www.amazon.in
9. Kama Ayurveda Kumkumadi Brightening Ayurvedic Face Scrub
Pros
Helps brighten and illuminate your skin
Lightens acne scars and dark spots
Mild fragrance
Removes tan
Cons
Price is on the higher side
Review
We all need a go-to scrub for that weekly exfoliation and deep cleansing. And this one by Kama Ayurveda makes for the perfect one owing to all its natural properties. The kumkumadi oil in this scrub works brilliantly to tackle pigmentation and dark spots. It pleasantly smells of almonds and saffron. Its granules are very tiny, making it a safe option even for sensitive skin. A little goes a long way, so the 50 mL pack of this scrub will last you for a long time.
Rating
4.6/5
Purchase Link
www.amazon.in
10. Greenberry Organics Aloe Vera Hydro 3-In-1 Gel
Pros
Can be used in multiple ways
Gentle on your skin
Affordable
Cons
Review
This 3-in-1 aloe vera gel can be used for a number of things. You can use it as a moisturizer, a primer, an eye mask, a hair mask, and also to treat insect bites or inflammation of any sorts. If you're looking for a staple aloe product, this one is an excellent option as it is affordable, and the tub will last you for a long time. However, it does have a rather strong fragrance even though aloe vera is supposed to be mostly odorless. It doesn't linger on for too long and fades after a few minutes of application.
Rating
4.6/5
Purchase Link
www.amazon.in
Paraben-Free Makeup
11. Iba Halal Care Pure Lips Long Stay Matte Lipstick
Pros
100% vegan and natural
Free of sulfates and parabens
Contains natural ingredients like shea butter, coconut oil, aloe vera, and vitamin E
Affordable
Cons
Review
If you're on the hunt for a cruelty-free makeup brand, Iba Halal has a bunch of unique and natural makeup products. Its lipstick range comes in 22 different shades, so you have a variety of colors to choose from. You can also choose between glossy and matte finishes from its diverse collection. The only catch is its staying power and waxy fragrance. But besides that, this product not only works as a lipstick but also nourishes and moisturizes your lips.
Rating
5/5
Purchase Link
www.amazon.in
12. Himalaya Herbals Kajal
Pros
100% natural kajal
Contains soothing ingredients like camphor
Does not irritate the eyes
Easy to remove
Cons
Not smudge-proof or water-proof
Review
If you have sensitive eyes and want a kajal that contains wholesome herbal ingredients like almond oil, castor oil, and camphor, this one by Himalaya is meant for you. It is super pigmented and easy to use. Its formula leaves your eyes feeling cool and refreshed owing to the camphor, and it also has eyelash thickening properties, which are a big plus. The only catch is that it does not stay on all day long and smudges easily.
Rating
5/5
Purchase Link
www.amazon.in
13. Lotus Herbals Natural Blend Comfort Liquid Foundation
Pros
Infused with the goodness of herbs
Decent coverage
Comes with SPF 20
Great packaging
Cons
Review
This 100% vegetarian foundation from Lotus Herbals is an oil-free, lightweight, and matte finish formula that works well for all skin types. It comes in a glass bottle with a pump dispenser and is really easy to apply and blend into your skin. It lasts for 7-8 hours, making your face look fresh and radiant. However, it comes in only three shades, so it's not very easy to find a shade that perfectly matches your skin tone.
Rating
4.9/5
Purchase Link
www.amazon.in
14. Lotus Herbals Natural Blend Swift Makeup Stick
Pros
Lightweight
Blends easily
Photo-friendly
Travel-friendly
Cons
Not suitable for oily skin
Review
The Lotus Herbals Natural Blend Swift Makeup Stick is an all-in-one makeup stick that works as a foundation and a concealer with sun protection. It helps even out your skin tone and conceals imperfections without clogging your pores and giving you a cakey effect. Use a damp beauty sponge to blend the formula out, and you'll be surprised at just how quickly it blends. This one's free of parabens, phthalates, and sulfates, and is also a vegetarian product.
Rating
4.9/5
Purchase Link
www.amazon.in
15. Sugar Cosmetics Never Say Dry Creme Lipstick
Pros
Comfortable to wear
Does not bleed or feather
Easy to apply
Affordable
Cons
A few shades tend to leave a stain behind
Review
The Never Say Dry Creme Lipstick from Sugar Cosmetics comes in five vibrant shades. Its formula is extremely pigmented and has a faint vanilla fragrance. It comes in a beautiful black, rectangular tube that's sturdy and travel-friendly. Owing to its buttery texture, this lipstick does not feel too heavy on the lips. It is free of harmful chemicals, mineral oils, and parabens, and is instead infused with the goodness of beeswax and vitamin E.
Rating
4.8/5
Purchase Link
www.amazon.in
16. SHANY Matte Eyeshadow
Pros
Free of chemicals
True to color
Smooth application
Cons
Review
SHANY is an American makeup brand that promotes cruelty-free and paraben-free makeup. Their eyeshadows come in a whole bunch of colors, and you can choose between single shades or a palette of different shades. When it comes to the formula, these apply better and last longer when used over an eyeshadow primer. If you're planning to make the shift to using only paraben-free makeup, I recommend giving these a shot.
Rating
4.8/5
Purchase Link
www.amazon.in
17. Jovees Eye Liner Plus
Pros
Easy to apply
Sleek wand and brush
Smudgeproof and waterproof
Long staying
Cons
Leaves you with a very glossy finish (not everyone prefers this)
Review
This liquid eyeliner from Jovees is 100% paraben-free and is ideally suited for sensitive eyes and contact lens wearers. Its fine tipped applicator makes application a breeze, and it dries pretty quickly. The staying power of this formula is very impressive as it stays on throughout the day, looking flawless. This one's available in black and blue shades and is a total steal deal for its price.
Rating
4.7/5
Purchase Link
www.amazon.in
18. Neutrogena Oil-Free Eye Makeup Remover
Pros
Does not irritate eyes
Removes waterproof makeup effectively
Can be used for lips and eyes
Fragrance-free
Cons
Price is on the higher side
Review
If you are going to be wearing makeup, you are going to have to take it off at the end of the day. So, what's better than a safe, paraben-free makeup remover to do that? Neutrogena is one of the most reliable skin care brands, and this makeup remover won't disappoint you. It gently removes even the most stubborn mascara and lipstick without having to make too much of an effort. It is dermatologist developed and ophthalmologist-tested.
Rating
4.7/5
Purchase Link
www.amazon.in
19. Soul Tree Ayurvedic Lipstick
Pros
Natural, safe, and free from harsh chemicals
Very pigmented
Does not flake on dry lips
Safe for pregnant women
Cons
Review
This organic lipstick from Soul Tree is a treat for all you natural makeup lovers. Its formula is enriched with organic sweet almond oil, honey, and ghee, making it rich in moisture. This lipstick comes in 16 shades and is free of parabens, silicones, and artificial fragrances. With a staying power of around 5-6 hours, this makes for a great natural lipstick.
Rating
4.6/5
Purchase Link
www.amazon.in
20. SHANY Creme Concealer Stick
Pros
Contains shea butter and vitamins E, A, and C
Easy to apply
Stays on for long
Hides dark spots and blemishes effectively
Cons
Review
This concealer stick from SHANY is a multi-purpose tool that not only covers up redness and other skin imperfections but also works to help eliminate these blemishes from within. It does so with the help of retinyl and ascorbyl palmitate that are in its ingredients. It is free of talc and parabens, making it a safe option for even the most sensitive skin types.
Rating
4.6/5
Purchase Link
www.amazon.in
With growing concerns regarding the effect parabens may have on your well-being, it's a good idea to opt for safer alternatives that are free of such additives. It is essential to be vigilant in choosing your cosmetics. To do this, always check the ingredients label and stick to those products that holistically support your wellness.
That was our roundup of the top 20 paraben free cosmetics in India. What do you think about organic cosmetics? We would love to hear your thoughts on this. Share with us in the comments section below.
Recommended Articles:

The following two tabs change content below.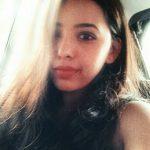 Latest posts by Esha Saxena (see all)