10 Dreamy Pastel Eyeshadow Palettes That Steal The Show In 2023
Adorn your eyes with subtle pastel shades and make your entire look even more graceful.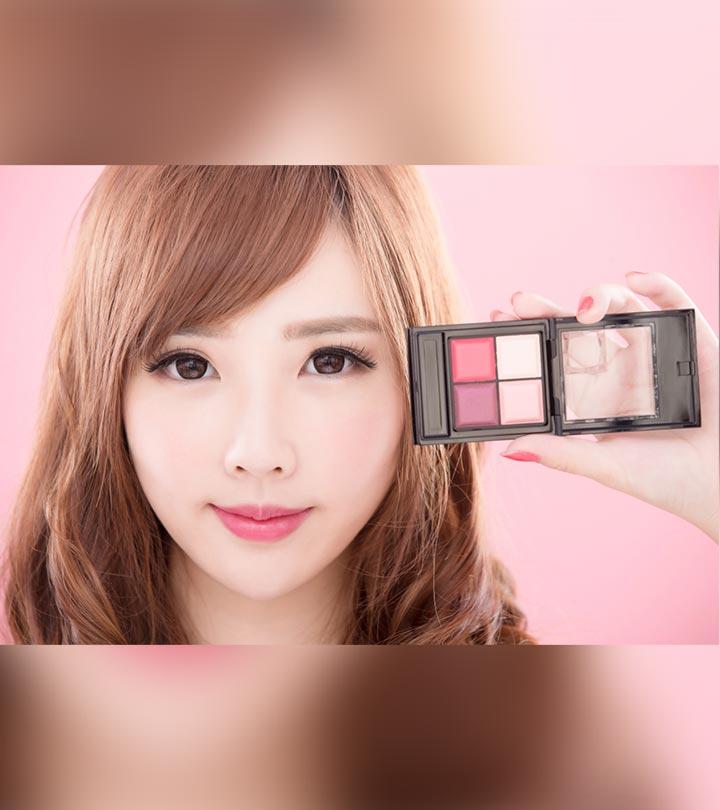 If you are tired of looking for the best pastel eyeshadow palette, your search ends here. It is time to steer clear of dull neutrals and flashy eyeshadows and switch to pastel shades instead. We have been to the far end of the Internet to bring you our top picks of dreamy eyeshadow palettes that are bound to steal the show, wherever you go. Pastel shades of eyeshadows are soft, muted, and let you add a pop of color to your overall look without being too gaudy or loud. From dreamy pastel lilacs to creamy powdery blues, soft mint greens, to subtle millennial pinks, our list has them all! They are designed with high-quality, luxe pigments that add color to your eyes and create an innovative look straight out of a glamor magazine.
So, if you want to immerse yourself in the beauty of the lustrous shades, you cannot do without the pastel eyeshadows listed below.
Get Gorgeous With The 10 Best Pastel Eyeshadow Palettes Of 2023
Inspired by all things magical and marvelous, here's a pastel color eyeshadow palette for anyone with an eye for glamorous minimalism. It consists of 10 stunning shades of pinks, golds, and neutral shades that enable you to create a look that is both apt for the day and night. A balanced mix of classic matte and glitter shades, this palette is suitable for all skin tones. The glitter shades are made from high-intensity crystal glitters that sparkle without ever dulling down. Regardless of whether you're a novice or a pastel makeup pro, this one with an ultra-adhesion formula ensures that the range of shades glide effortlessly and last all day.
Pros
No fallout
10-pan palette
Does not crease
Suitable for all skin tones
Has glitter and matte shades
Comes with a dual-ended brush
Cons
Colors may not be too pigmented

Price at the time of publication: $29
Somewhere over the rainbow, you'll find this bright pastel eyeshadow palette. Made from vibrant hues that blend into soft pastel shades, this palette helps you craft inspired looks with minimum effort. The smooth, velvety formula is applauded for being pigmented and blendable while being safe on sensitive skin tones. This rainbow pastel eyeshadow palette consists of 12 different pastel shades that offer satin and matte finishes for eyes that turn heads wherever they go.
Pros
Vegan
Cruelty-free
12 highly-pigmented shades
Comes with a cosmetic mirror
Cons
Some may feel that the colors are hard to blend
Price at the time of publication: $16.17
Your search for the perfect dark and light purple eyeshadow palette ends here! Check this Maybelline eyeshadow palette that features 2 complementary shades of purple that add a hint of color and excitement to any makeup look. The crease-proof formula glides effortlessly and has a smooth formula that lasts all day. If this wasn't all, the palette's highly pigmented shades come with a dual-ended eyeshadow brush to help you achieve what you desire.
Pros
Crease-proof
Safe for sensitive eyes
Ophthalmologist-tested
Dual-ended eyeshadow brush
Cons
Some may find the formula to be a bit dry
Price at the time of publication: $14.99
There's arguably no better palette with silky and matte shades than this one by Nyx. It houses 10 dazzling metallic shades that have silky smooth formulas for an eyeshadow creation worth flaunting. The pigmented set of shades adorn your eyelids with gorgeous hues that complement a wide range of complexions. All you need is to use a shadow brush to add color onto the lid while adding a darker shade on the crease with a tapered brush and finishing the entire pastel eyeshadow look by blending it well!
Pros
Creamy and long lasting
10 electric pastel shades
Suitable for all complexions
Matte and shimmer finishes
Cons
The colors may slightly vary from the picture
Price at the time of publication: $19.97
Channel your inner diva with this purple and pastel pink eyeshadow palette from Essence Cosmetics. Using the element air and cotton candy sunsets as a muse, this one has an array of 9 gorgeous hues, perfect for any skin tone. It has a buildable and blendable formula that offers a high pay-off, so you get your money's worth. Trust us when we say that the looks you create out of this pastel palette will do the talking when you can't!
Pros
Gluten-free
Cruelty-free
Paraben-free
Suitable for all skin tones
Buildable and blendable shades
Cons
It may contain talc, so people with sensitive skin must wear it with caution.
Price at the time of publication: $15.99
Money can't buy happiness, but it can buy makeup! Invest in this glorious pastel purple eyeshadow palette and have curated spring eyeshadow looks ready before the season. The palette comes with a patented ultra-micronized formula and accommodates 9 shades of delicate yet radiant purples. They have an exciting mix of matte and glitter shades that can help you achieve subtle morning eyeshadow trends and glamorous night looks. And if this wasn't all, this cool-toned palette is entirely waterproof!
Pros
Waterproof
Long lasting and blendable
9 matte and glitter shades
Ultra-micronized formula
Cons
The scent may be overpowering for some.
Price at the time of publication: $4.89
The makeup enthusiast in you will jump with glee when you look at this matte pastel eyeshadow palette, flattering to all skin tones. For a look that requires minimal effort, trust in these 10 highly pigmented hues, which let you have fun with the vibrant colors while giving you the satisfaction of a velvety-rich texture. With a high pay-off and a formula that is free of parabens and water and sweat-resistant, we're out of reasons why this shouldn't be your next makeup purchase.

Pros
Cruelty-free
Paraben-free
Velvety-rich texture
10 highly pigmented hues
Water and sweat-resistant

Cons
So may find the texture to be flaky
Price at the time of publication: $12.5
The Anastasia Beverly Hills Norvina is your go-to eyeshadow palette to create stunning looks for any occasion. It features 14 highly pigmented and unique shades. These shades range from vibrant mattes to soothing pastels in metallic finish. The shades blend smoothly for easy application and do not smudge. You can use them wet or dry to achieve versatile looks for your office wear or for the evening. A few shades can be used as a liner or blush. Additionally, the palette comes in a chic packaging with a mirror and a double-ended application brush.
Pros
Easy to blend
Good color payoff
Multipurpose
Lightweight
Cons
None
Price at the time of publication: $42.0
Whoever said good things come in small packages was absolutely right! This set of 4 matte and pastel shimmer eyeshadow palettes are cruelty-free and vegan with a pigmented, waterproof formula that will last for hours. With a perfect mix of vibrant oranges, perky pinks, and glittering golds, each set contains 4 shades that can individually make a stunning eye look on its own or can be mixed and matched with others to add a pop of color. Get 16 colorful and pastel shades of eyeshadow for the price of one, and be assured that your money is being well spent!
Pros
Vegan
Cruelty-free
Non-toxic ingredients
16 pastel shades in a set of 4 palettes
Cons
Some may find that the product size is too small
Price at the time of publication: $13.99
Who knows pastel colors better than the land of cherry blossoms? This funky and pastel mint eyeshadow palette was inspired by the colorful streets of Harajuku in Japan, known for its vibrant display of upcoming art and fashion. Comprising 15 shades that ensure you're the talk of every gathering. What's more is that it comes with 3 exciting finishes — mattes, satins, and multi-chromes. The unique and existing feature of the 5 multi-chrome is that they change color in different lights. The formula is enriched with camellia japonica oil for a creamy, buttery-smooth texture that glides effortlessly.
Pros
Talc-free
Gluten-free
Cruelty-free and vegan
Free of parabens, phthalates, and mineral oi
15 pastel shades
5 unique multi-chrome toppers
Matte, satin, and multi-chrome finishes
Cons
Price at the time of publication: $39
And that was our take on the 10 best pastel eyeshadow palettes of 2023. If you are still unsure of which product to bring home, keep reading!
How Do I Choose The Perfect Pastel Eyeshadow Palette?
While this is a no-brainer, it is the most crucial factor to consider when picking up the best-suited pastel eyeshadow palette for yourself. Do you prefer your selection of muted pinks or want to play with a wide variety of subtle purples? Or would you rather have the entire rainbow in the palm of your hand so you can delight yourself with its various shades? Depending on your needs and preferences in color, you can make your pick!
Most eyeshadow palettes come in either matte, satin, or shimmer finishes. Matte textures are comparatively more pigmented and have lesser fallout. Satin textured eyeshadow palettes, on the other hand, are a combination of matte and shimmer finishes, making them have a matte base with a tinge of shine. While matte shades are more pigmented, they can be harder to blend compared to satin textures. The most shimmery of them all, the shimmer textured eyeshadows have a subtle sheen with sparkles to give an edge to your eye makeup look.
Makeup is all fun and games till your skin and health are compromised. Hence, you must invest in formulas that are safe and non-toxic. It is always best to select pastel eyeshadows made of high-quality ingredients free of toxic chemicals like parabens, talc, mineral oil, phthalates, etc.
Frequently Asked Questions
How do you use pastel eyeshadow?
• Use a white base for the eyelids rather than your skin tone.
• Avoid setting your base with a powder to achieve full pigmentation of the shadow.
• Use a pressing motion instead of brushing the eyeshadow on.
• Apply colors from light to dark rather than dark to light to get a seamless color blend.
• Apply black eyeliner to complete the look.
Are pastels colors warm or cool?
There are no such things as warm pastel colors or cool pastel colors. The quantity of orange in a hue determines its warmth, while the amount of blue determines its coolness.
Does pastel eyeshadow look good on pale skin?
Yes, pastel eyeshadow looks good on all skin tones.
How do you make eyeshadow pop on dark skin?
• Begin with an eye primer to keep your eyeshadow in place throughout the day.
• Use a concealer to neutralize discoloration and make the eyeshadow colors pop.
• Apply a thin layer of white shade to make your eyeshadow stand out and allow the pigment to come through on your eyelids.
• Apply the eyeshadow with a thick brush and dab it on the eyelid, then smooth the edges gently with a blending brush.
Is pastel eyeshadow good for brown eyes?
Yes, pastel eyeshadows in golden and yellow colors are suitable for brown eyes.
Recommended Articles: