7 Best Patanjali Hair Oils – 2018
One aspect of people in the Indian subcontinent that does not change no matter how globalized they get is their usage of hair oil. I am sure you are nodding in agreement. The mention of hair oil reminds us of our childhood when our grandmothers insisted that we apply oil to our hair at least once a week. They had a point because hair oils do work wonders. The wonderful benefits of hair oils prompted many companies to bring them back on shelves; and here, we have listed some Patanjali hair oils, something which they are renowned for. Take a look. 
Best Patanjali Hair Oils
1. Patanjali Kesh Kanti Oil
Patanjali Kesh Kanti Oil treats dry and rough hair. It is also deeply nourishing and strengthens hair roots.
This hair oil treats split ends, dandruff, and graying. It is calming on the scalp and helps in soothing headaches and inducing sleep.
Pros
Cons
Bad packaging
Difficult to wash the oil off
Rating
4/5

2. Patanjali Kesh Kanti Amla Hair Oil

Patanjali Kesh Kanti Amla Hair Oil reduces hair fall and makes hair soft and shiny. It reduces split ends and fixes hair graying.
This oil helps you grow longer, thicker, and stronger hair. It suits all hair types and protects your hair from dust and pollution.
Pros 
Improves the overall condition of your hair
Affordable
Cons
Rating
4.5/5

3. Patanjali Coconut Oil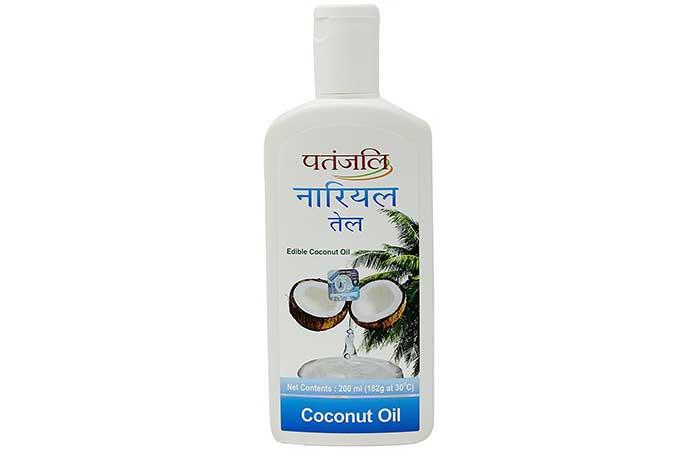 Patanjali Coconut Oil nourishes and moisturizes your hair. It is soothing to the scalp and invigorates the hair follicles, which, in turn, enhances hair growth.
This oil contains coconut extracts, which are known for their hair growth-boosting properties.
Pros  
Travel-friendly packaging
Feels light on the hair
Cons
Rating
4.5/5

4. Patanjali Almond Hair Oil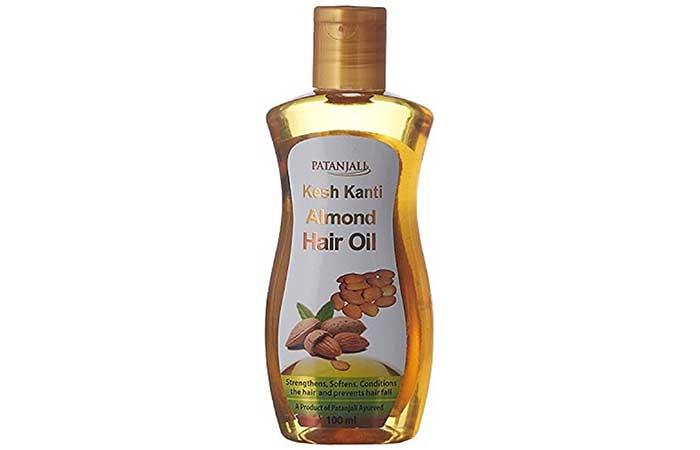 Patanjali Almond Hair Oil conditions your mane and repairs damaged hair. It helps control frizzy hair. This oil is rich in vitamin E, and also contains sesame oil, which reduces hair fall effectively. 
Pros
Pleasant smell
Easy to use flip opener
Cons
Rating
3.5/5

5. Patanjali Sheetal Oil
Patanjali Sheetal Oil has a cooling and relaxing effect on your scalp and head. It improves the texture of your hair. This oil calms your senses and controls hair fall and dandruff.
Pros
Induces sleep
Relieves stress
Cons
Color of the oil is unappealing
A tad bit greasy
Rating
4/5

6. Patanjali Tejus Tailum
Patanjali Tejus Tailum is a massaging oil that soothes headaches and reduces dandruff. It also controls graying of hair.
This oil contains olive oil, sunflower oil, and castor oil, whichare great for moisturizing a dry scalp and nourishing it.
Pros
Pleasing color
Good emollient
Travel-friendly packaging
Cons
Rating
4.5/5


7. Patanjali Shishu Care Hair Oil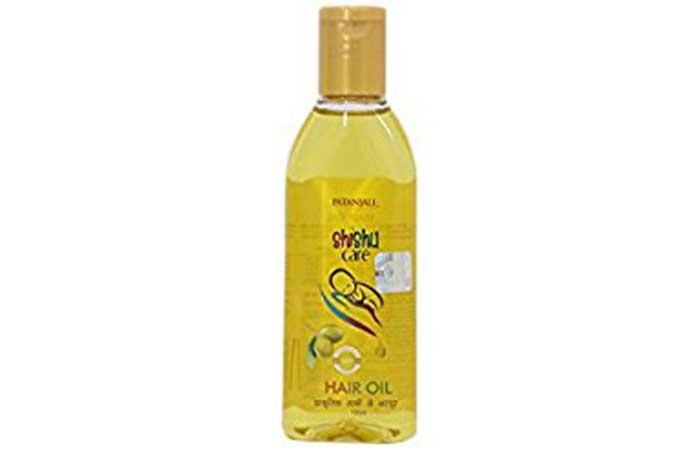 Patanjali Shishu Care Hair Oil strengthens your baby's hair and protects his/her scalp. It adds shine to your baby's hair and helps it to grow well.

This oil contains olive oil, coconut oil, coconut oil, and almond oil that protect and nourish the roots of your baby's hair.

Pros 

Cons
Strong smell
Contains chemicals
Rating 
3.5/5
*Subject to Availability
Oiling your hair has many advantages – it moisturizes, nourishes, conditions, treats, and protects your tresses. Hair oils arean all-purpose hair elixir that make for a great hair enhancing product; and you must make sure tooil your mane regularly. The Patanjali oils mentioned above are some of the best you'll find in town – grab them!
Expert's Answers For Readers' Questions
How often can I oil my hair?
You can oil your hair 2-3 times a week if possible; otherwise, oiling it once a week would also work.
Is it advisable to leave hair oiled for days?
Well, not really. That's because dirt and pollutants stick more readily to oiled hair. Hence, it is best to wash your oiled hair before you step out.
Recommended Articles:

The following two tabs change content below.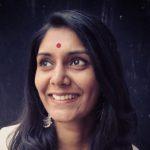 Latest posts by Ramya Achanta (see all)