6 Best Patanjali Shampoos Available In India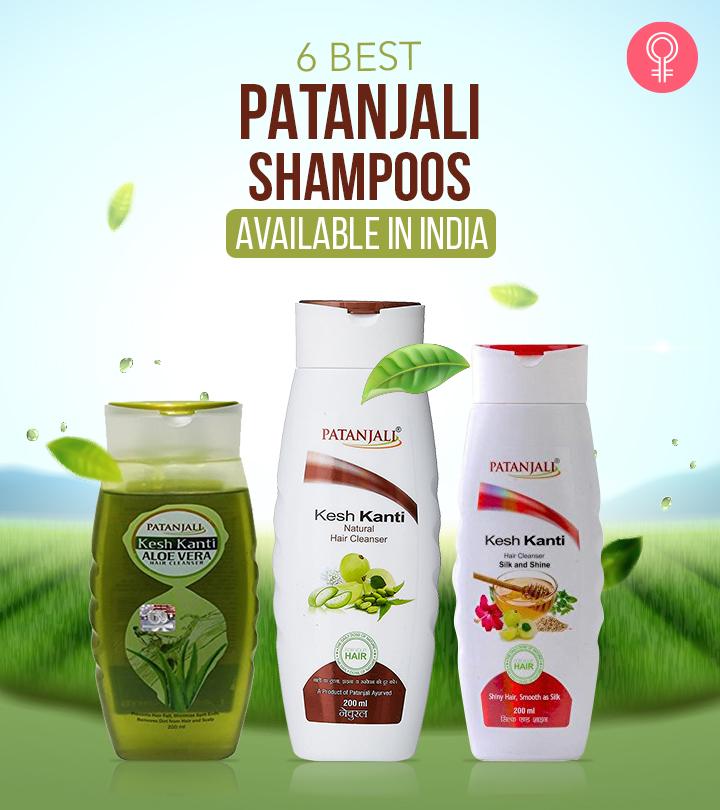 Patanjali is among the fastest growing brands in India today. The brand boasts of using Ayurvedic ingredients in its products for effective results. One such product line that is gaining reputation lately is the Patanjali shampoo. The market today is flooded with several shampoos laced with chemicals. Such products may cause severe hair issues in the long run. Patanjali shampoos serve as an effective alternative. Here, we have listed the 6 best Patanjali shampoos available in India.
6 Best Patanjali Shampoos Available In India
The Patanjali Kesh Kanti Natural Hair Cleanser Shampoo boosts hair strength and shine. Its natural ingredients including bhrigraj, shikakai, mehndi, and aola strengthen the hair roots and nourish the hair. It also helps prevent ticks and lice. Its other ingredients include ritha, tagar, neem, turmeric, and bakuchi that act as disinfectants and target the hair roots. The aloe vera, aola, and kesh kanti in this shampoo help curb hair loss and prevent premature hair graying.
Key Ingredients: Bhrigraj, shikakai, Indian valerian (tagar), turmeric, neem, mehndi, aloe vera, and aola
Pros
Fights dandruff
Mild fragran
Paraben-free
Cons
The Patanjali Kesh Kanti Anti-Dandruff Hair Cleanser Shampoo is an ideal hair solution that protects your scalp and hair and reduces the risk of dandruff. Its rosemary oil promotes hair growth and tea tree oil prevents the buildup of chemicals or dead skin on the scalp. The amla extract rejuvenates and stimulates the scalp. Vitamin E helps boost hair shine and nourishes the scalp. Nilgiri oil helps stimulate the hair follicles and promotes overall hair health.
Key Ingredients: Rosemary oil, tea tree oil, amla extract, vitamin E, vitamin B5, honey, neem oil, tulsi extract, and nilgiri oil
Pros
Boosts hair shine
Prevents buildup
Cons
The Patanjali Kesh Kanti Milk Protein Hair Cleanser Shampoo helps restore dry and lifeless hair. It contains mehndi, hydrolyzed milk protein, and bhringraj. The milk protein seals moisture and protein in the hair follicles. The shampoo also includes neem and tulsi that fortify hair and scalp against infection.
Key Ingredients: Bhringraj, hydrolyzed milk protein, mehendi, neem, tulsi, and aloe vera
Pros
Smoothens hair
Fights scalp infections
Mild fragrance
Cons
None
The Patanjali Kesh Kanti Reetha Hair Cleanser contains reetha, neem, tagar, and bakuchi that help fight scalp infections. Kesh kanti and aola help reduce hair loss and premature hair graying. This shampoo is effective for treating dandruff and scalp dryness. Mehendi and shikakai boost hair strength.
Key Ingredients: Reetha, aola, shikakai, and neem
Pros
Treats hair dryness
Prevents scalp infections
Cons
None
Patanjali Kesh Kanti Aloe Vera Hair Cleanser is packaged with the goodness of aloe vera that keeps the scalp clean and nourishes dry and lifeless hair. It also contains reetha, tulsi, amla, and turmeric that act as natural disinfectants and revitalize and moisturize limp, dehydrated hair. The shikakai softens the hair texture and keeps it radiant. It also protects hair against environmental damage.
Key Ingredients: Aloe vera, tulsi, brahmni, reetha, amla, haldi, giloy, bakuchi, heena, and shikakai
Pros
Fights hair dryness
Protects against environmental damage
Mild fragrance
Cons
None
The Patanjali Kesh Kanti Silk And Shine Hair Cleanser is packaged with powerful ingredients like sesame oil, amla, bhringraj, and honey that soften dry and dehydrated hair. The product keeps the scalp clean and free from environmental toxins. Its bala extracts strengthen hair and promote hair growth. It also contains roots of ketaki that, as per Ayurvedic science, can help treat alopecia.
Key Ingredients: Bala, haldi, neem, ketaki, anant mool, kamal, til tail, nagarmotha, and priyangu
Pros
Protects against environmental toxins
Fights hair graying
Detangles hair
Cons
None
Conclusion
A hair cleanser/shampoo made of natural ingredients promotes hair health in the long run. Patanjali offers products that are safe to use and effective for hair and scalp health. You may choose your favorite shampoo and start using it today.
Recommended Articles
The following two tabs change content below.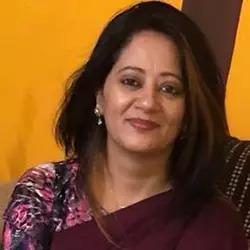 Mallika has 10 years of experience in copywriting and blogging. She has worked closely with B2C & B2B companies, providing digital content to increase social media popularity and gain high search engine visibility. She holds a post-graduate degree in Computer Science and has actively worked as a digital marketer in the past.