Best Peach Lipsticks – Our Top 10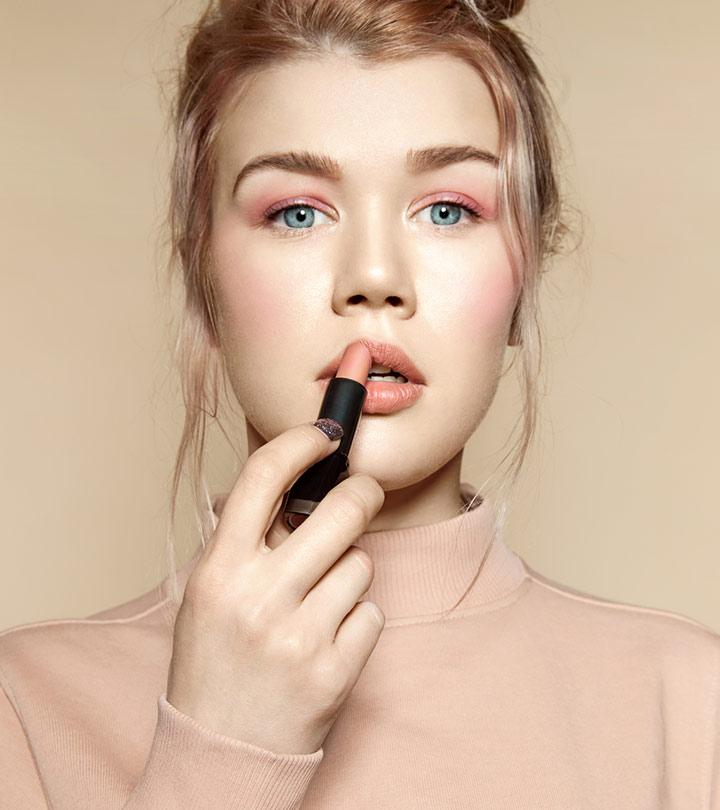 Top Ten Peach Lipsticks
Peach is such a lovely color – it's not bold like red, neither is it fragile like pink. Staying in between both these colors, peach is a very versatile option. No wonder why so many girls love it!
Here I am listing the top ten peach colour lipsticks.
This is such a true peach coloured lipstick. It is the perfect color for formal occasions and fun outings alike. Being a Nyx product, it has a fabulous staying power and intense pigmentation. If you are a peach lover, you should definitely have this in your stash.


Revlon stocks this lovely coral-based peach. The shade is super subtle and doesn't look over the top. With a decent pigmentation, it offers a good staying power. Also, it doesn't dry your lips but keeps them hydrated.


Our very own Lakme offers a beautiful brown-based peach shade which is perfect for everyday use. It looks more like a stain and stays for long owing to its fabulous pigmentation. Wear a lip balm underneath for hydrated lips that look beautiful.


4. Colorbar Velvet Matte Lipstick in Peach Tango:
This is a very earthy, nude peachy lipstick. It veers more towards brown and has enough peach in it for a lovely wearable color. It has a decent staying power. The sheen in it might look over the top if applied in excess, so keep the swipes in check!
MAC Fanfare is a mid-toned pink shade with enough peach in it to qualify as a peach lipstick. It's a very girly shade, adding color to the face and giving a subtle glow. Being a MAC lippie, it has a lot of pigmentation and glides like a dream on the lips. Staying power is fabulous and it doesn't bleed.


[ Read: Lipstick Shades for Brown Skin ]
This is a brown-based peach shade and is work environment friendly. It adds color to your face without making you go back a decade with all the brown. It has decent pigmentation and stays put for four hours after which it needs re-application. This lipstick doesn't dry your lips. It is easily available online.


This is a very pretty pink-based peach. It is one of those colors that spell out elegance. It doesn't look over the top and no, it doesn't bleed. It sits pretty on your lips and does all the talking for up to 4 hours, and then you'll have to apply it again. This lipstick is one of my favorites.


I love how cute these lip tints are! They are super adorable and fabulous in the color department too. They need some swiping for the color to be seen and when they fade, they leave back a nice tint. This particular color is a pink-based peach and gives you a nice, subtle glow due to the color that it adds to your face.


[ Read: Purple Lipsticks ]
9. Avon Valentine Color Bliss Lipstick in Coral Pink:
Coral pink is a true peach – it of course has coral undertones which makes it a fun and flirty color. It glides on the lips and stays put for three hours. Being rich and creamy, it definitely needs re-application. It has got decent levels of pigmentation.
This is a red-based peach shade which gives you a classy edge. It is super pigmented and gives an opaque finish in a couple of swipes. It is decently pigmented and priced too. It hydrates the lips and keeps them moisturized.


*Subject to Availability
Which is your favorite? Let us know!
Stay gorgeous!
Recommended Articles:
The following two tabs change content below.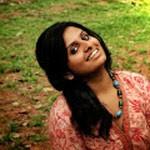 Hello there :) *waves* Namita here - 19, from Bangalore. Aquarian. Engineer in making. Standard Indian Height. Loves to pose and pout :3 I blog about everything :D You can find product reviews, book reviews, DIYs, home remedies, recipes, fashion related articles, Outfits of the Days, rants and lots more! Oh, I am a creative writer too :)