10 Impressive Peacock Tattoo Designs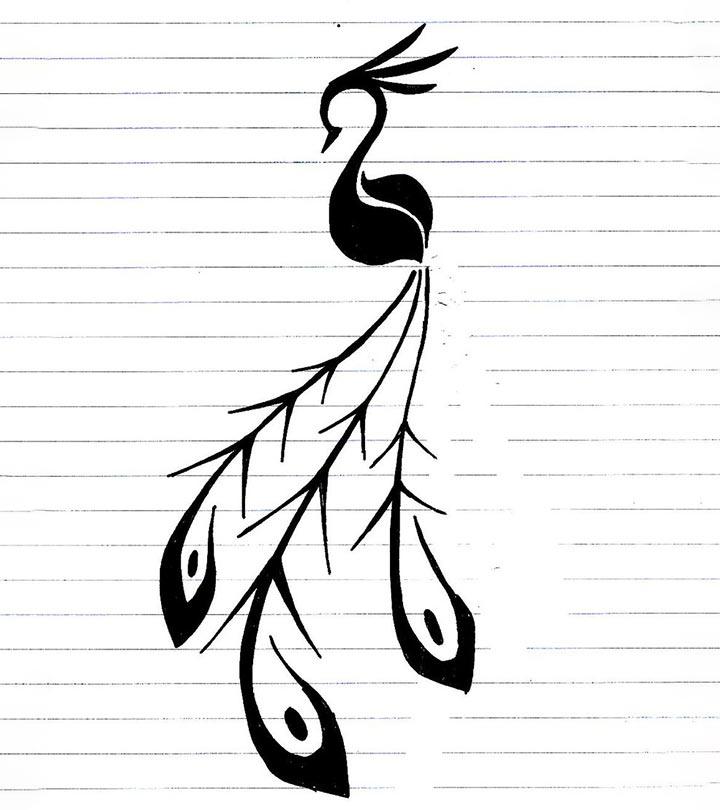 A tattoo is a very beautiful way to brand your body. A good tattoo can make for an excellent body decoration. Tattoos should be selected with a lot of care as they are permanent in nature. A peacock has endless beauty and thus makes a great tattoo topic. Here are some great peacock tattoo designs delineated for you.
The Best Of Peacock Tattoo Designs
1. Tribal peacock tattoo:
The peacock would retain all its glory when tattooed in a tribal design. The black filled areas interspaced with the skin would give the tattoo an artistic and beautiful touch. The elegance and grace of this bird would be abundantly reflected in this tattoo.
[ Read: Yin Yang Tattoo ]
2. The fan tail:
During courtship, the peacock puffs its tail up into a fan formation so that it forms a background to its body.  At this time all its 200 feathers can be seen and it makes for a very picturesque view. The females select the most beautiful males and are often very selective when it comes to their mating partners. This one of the peacock feather tattoo designs is definitely top among the list!
3. Floral pattern:
Peacocks are very pretty birds. They have a majestic and grand look about them. Peacocks make for excellent tattoo subjects. This is because they already have an artistic quality about them. When combined with a floral pattern, the tattoo looks even grander.
[ Read: Chinese Tattoo Fonts ]
4. A peacock feather:
This tattoo of peacock feather has an intricate eye pattern on it that makes it look simple gorgeous. It has majestic colours like bronze, blue, purple and green and is indeed a wonderful tattoo idea.  When done in colour this tattoo looks amazing.
5. An outline:
Peacocks bring good luck and legend goes that they lead individuals to the gates of paradise. A bird which is such a good omen is a must have tattoo. Apart from the strong symbolization, the bird is extremely pretty and thus makes for a charming tattoo.
[ Read: Star Tattoo Meaning ]
6. Black with colour touches:
A peacock tattoo could be made entirely in black with a few touches of colour here and there. The colour could be added on the tail feathers of the peacock. This tattoo would look great and the black would be a strong contrast to the colour touches.
7. Henna design:
The tattoo could be done in a henna design. Henna tattoos are intricate and very beautiful. The peacock tattoo could also be inked to resemble the beauty of the henna tattoo. Instead of henna, one could get a more permanent tattoo.
8. In full colour:
Peacocks have a huge variety of colours on their body. All of these could be brought out in a fully coloured peacock tattoo. This tattoo would be bright and vibrant, just like the peacock. The lively colours would bring forth an undeniable energy.
9. A cartoon touch:
An animated touch can be added to the peacock to make it fun and different. The tattoo could be given a funny look with an enlarged peacock head and a doll like expression. This would be a unique twist to a very sober tattoo making it very enjoyable.
10. A watercolour effect:
Watercolour effects make a tattoo look extremely different as it brings out the artistic side of a tattoo. A peacock when inked in watercolour would be a fantastic tattoo idea.
So which one of these peacock tattoo designs is your favourite? Do leave us a comment!
Image Source: 1 , 2 , 3 , 4 , 5 , 6 , 7 , 8 , 9 , 10
The following two tabs change content below.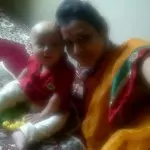 Latest posts by Khushboo Mehta (see all)